Popular cryptocurrency exchange and brokerage service Coinbase may soon remove support for decentralized applications for its Apple users. The firm cited the App Store policy as the reasoning behind the decision.
According to a post on Reddit, Coinbase
Wallet
users were recently greeted with a message about the potential change. In response to the post, Coinbase's CEO Brian Armstrong commented that it looks like Apple is attempting to eliminate decentralized applications from its App Store. Armstrong went on to write that Apple should be made aware of the demand for decentralized applications. Calling the wider crypto-asset industry an "important area of innovation in finance", the CEO added that exclusion from the App Store risked alienating the industry from many potential users. Such a policy change would certainly be a blow for Coinbase's iOS users. However, Armstrong did state that those still wanting to use decentralized applications could do so with the Coinbase Wallet on desktop. Whilst Armstrong did not dress the news up as an overt attack on innovation relating to digital currency and Web 3.0 development, other commentators saw the changing App Store policy as something more hostile.
Coinbase is removing decentralized application interaction from their mobile wallet, due to pressure from Apple.

Web3 is in direct competition with Google & Apple. We should expect continued censorship on MetaMask, Coinbase, & other dapp browsers.

Disruption ain't easy. pic.twitter.com/FLweZrq7m9

— Omar Bham (Crypt0) (@crypt0snews) December 28, 2019
@crypt0snews argued that Apple is attempting to eradicate the potential competition to itself that those developing a decentralized web represent. The YouTube presenter added that the industry should expect more examples of such censorship in the future. Interestingly, this is the second example of similar censorship by a leading internet firm in less than a week. MetaMask, the
Ethereum
decentralized application browser, recently announced that Google had suspended its Android client.
In the last week, the MetaMask Android client was suspended by the Google Play App Store @googleplaydev. They cited their policy that bans mining on mobile, which we don't. Appeal rejected. #ProtectWeb3.https://t.co/rfP4EbOAqv!?zippy_activeEl=cryptocurrencies%23cryptocurrencies

— MetaMask (@metamask_io) December 26, 2019
Google reportedly cited its anti-crypto asset mining software policy as the reasoning behind the sudden suspension. However, MetaMask is a decentralized application browser and has nothing to do with mining. Google has reportedly rejected an appeal from the application's developers.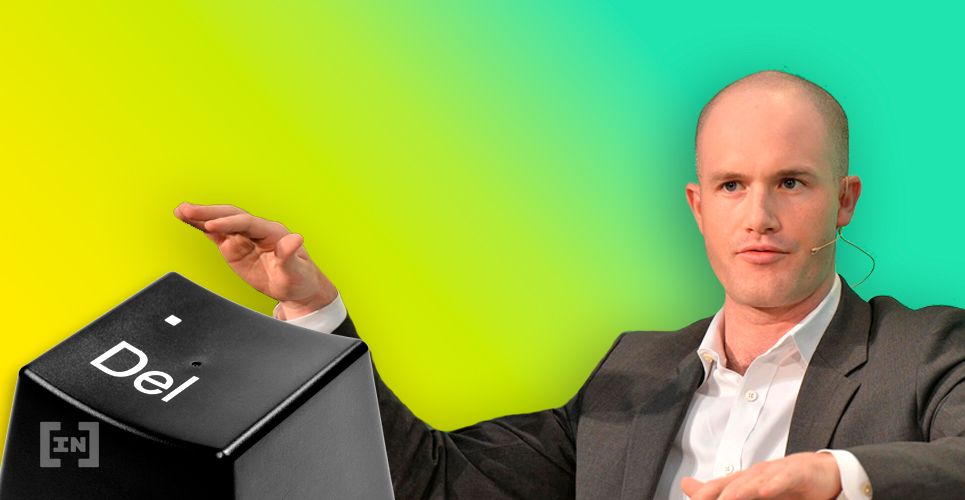 In related news,
BeInCrypto
recently reported on
YouTube
removing content related to cryptocurrency. Many commentators had interpreted this as an attack on the industry by one of the internet's largest companies, similar to those alluded to above. However, the video streaming platform appears to have now
restored
much of the affected content. Although not confirmed by YouTube itself, the sudden bout turn seems to suggest that the removal of content was a mistake and not part of some larger crackdown on the industry.
Disclaimer
All the information contained on our website is published in good faith and for general information purposes only. Any action the reader takes upon the information found on our website is strictly at their own risk.