The decentralized exchange built upon the Polkadot network is now launching its own DeFi insurance products and an Initial DEX Offering.
Polkastarter has been touted as an Ethereum and Uniswap-rivalling automated market maker and dApp platform. It was launched on Dec. 15 with the purpose of enabling projects to raise capital on the Polkadot network.
There have been a few minor partnerships but the new DEX has yet to gain much traction in an already crowded market place.
It has now announced the Jan. 21 launch date of a new Polkacover DeFi insurance product and associated token.
More DeFi Insurance
2020 has been rife for hacks, scams, smart contract exploits, rug pulls, and flash loan attacks in the DeFi sector so insurance products are in big demand.
Polkacover touts itself as the 'first DeFi insurance marketplace for the global crypto ecosystem', however, there are already a couple of insurance providers doing something similar.
Nexus Mutual offers DeFi insurance and something called 'shield farming' to incentivize liquidity providers. The Cover Protocol is another decentralized insurance marketplace, but it was recently exploited in late December.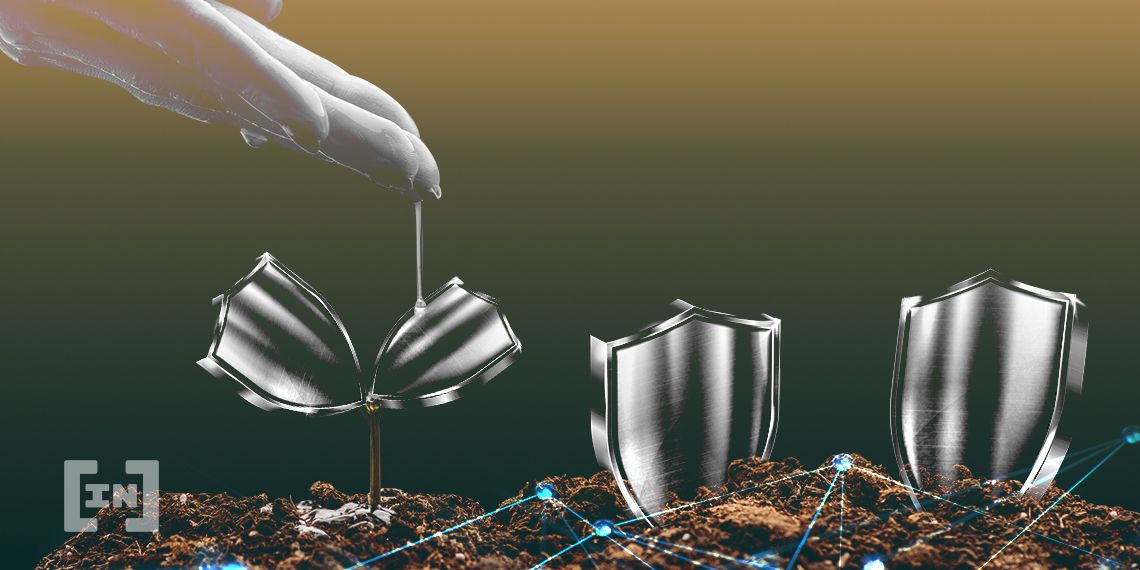 Polkacover aims to collaborate with multi-national insurance providers that offer global insurance products such as crypto-related protection, health, life, education, and family insurance plans. It also aims to provide a fully comprehensive cover that is not currently available with current crypto-insurance offerings. The whitepaper explains;
"Presently, the crypto insurance options are mainly either to niche in their coverage or too complex to understand for mass market adoption. This has resulted in a substandard experience for customer and policy management who are faced with a low penetration rate of adopting customers."
It does mention the Binance Security Asset Fund for Users (SAFU) which allocates 10% of trading fees to be used to cover extreme cases.
The Polkacover platform will have four development phases; crypto insurance products, a global marketplace, peer-to-peer cover, and decentralized administration and arbitration.
It will also offer cover from losses involving company negligence such as the recent Ledger data breach which resulted in a wave of phishing and physical attacks on its unfortunate customers.
A New Insurance DAO Token
In addition to the POLS DEX token, there will be a new CVR token for the governance of the Insurance DAO and liquidity purposes to create the P2P DeFi insurance platform.
Users will be able to provide liquidity to insurance pools for different products, with the investments being allocated in the Polkadot DOT token and redeemable for CVR tokens.
There is currently a private sale in process and according to the whitepaper, a total supply has been set at 135 million CVR. It intends a final circulation of 70 million and will buy back and burn tokens quarterly.
Disclaimer
BeInCrypto has reached out to company or individual involved in the story to get an official statement about the recent developments, but it has yet to hear back.