Gaming has always been a popular pastime, but with the emergence of blockchain technology, gaming has become more than just a hobby. It has become a means to earn cryptocurrency and valuable assets through the use of GameFi tokens. Pikamoon is a team of developers who have taken this idea to the next level, creating a metaverse in Unreal Engine 5 that focuses on community and GameFi tokens.
The Pikaverse Gameplay
Pikamoon is an open-world RPG filled with mystery and wonder. Explore the lands alongside your faithful Pikamoon companions. Battle against rival Travelers, powerful Guardians, and the Gods themselves as you seek to put an end to a dark and deadly threat.
Pikamoon is an RPG focusing on exploration, strategy, and combat. The game is split into two major modes: an offline campaign mode and an online multiplayer mode. Their focus is solely on the offline mode, with multiplayer to come later.
The game features a gripping main story that pits the player against the 13th God, a malevolent entity seeking to reshape the world. Players must travel the open-world environment, assemble the ultimate team, battle powerful bosses, and challenge the Gods themselves if they're to have any hope of saving Dreva…
Gameplay is divided into two distinct sections: exploration and battles. Exploration takes place in real-time, allowing the player to travel across Dreva. Players can uncover hidden areas, talk with NPCs, purchase items
Battles are turn-based fights between your Pikamoon and the opposing Pikamoon. Each Pikamoon has its own move set, which can grow and evolve from experience gained in combat and specialized items. This battle system is intended to be quick, dynamic, and responsive, with high stakes that feel intense and altered by player choices.
Players can also use items to help shift the tide of battle, either healing their injured Pikamon or boosting their stats to ludicrous levels. When a Pikamoon runs out of health, they need to rest for a few hours to recover (never dying, don't worry). 
⚡️Welcome to #Dreva⚡️

The first official in game shot! 👀

Join the #PikaArmy ➡️ https://t.co/RS4SzL4OAP

🚨$100 $EGLD Giveaway + 5 WL🚨

– Follow @PikaMoonCoin
– RT, Like & Tag 2 Friends pic.twitter.com/cwFsMvzF6S— Pikamoon (@PikaMoonCoin) March 14, 2023
The design philosophy of Pikamoon is centered on creating a special exploration experience with a calm feel, guiding players through the world at their own pace. The game is designed to be visually stunning with a stylized graphic design similar to Fortnite. 
Each location in Pikamoon is treated as its own character, with clear identities differentiating them from other areas. The Flame Empire and Thunder Collective regions should feel intense, while the Water Kingdom and Earth regions are calmer.
This provides players with a variety of experiences and gameplay styles to choose from.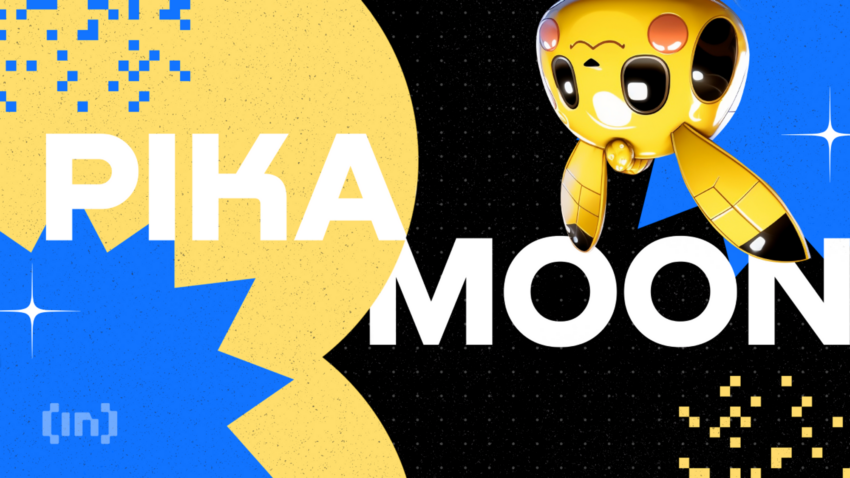 $PIKA Pre-sale
One of the key advantages of the $PIKA token is that it is the sole native token of the Pikamoon project. This sets it apart from other play-to-earn games like Axie Infinity, which have multiple tokens, potentially diluting liquidity in the market. By having a single, dedicated token, PIKA offers a more straightforward investment opportunity with reduced risk for investors.
Additionally, with the project's innovative metaverse gaming ecosystem and the growing global gaming market, PIKA is well-positioned to provide strong returns for investors who choose to participate in the project.
If you're interested in investing in Pikamoon and getting your hands on $PIKA, there are three rounds of presale available. Each round has a different price and cliff, so it's important to do your research before making a purchase.
Pre Sale Round 1 (PIKA) – $0.0002
Pre Sale Round 2 (PIKA) – $0.0004
Pre Sale Round 3 (PIKA) – $0.0006
If you want more information on Pikamoons tokenomics, you can find it in the whitepaper here.
It is also important to consider the 2.5% transaction tax on Sell orders & Transfers, with 1% going towards marketing, 1% towards the ecosystem development fund/P2E Rewards and 0.5% burned forever.
The team at Pikamoon has developed anti-dumping mechanisms, which protects the project long-term. For instance, stage one and two investors will need to meet a vesting period of two and one months, respectively.
This is to prevent early investors from dumping their tokens straightaway. Considering that Pikamoon is a long-term gaming project, this mechanism will allow PIKA tokens to grow organically over time.
Roadmap achievements
The project has already achieved some major milestones on its roadmap. With over 10,000 whitelist signups, over 5,000 members on Discord and Telegram, and over 100 ambassadors and influencers linked to the project, Pikamoon is quickly becoming one of the hottest projects in the space.
One of the standout achievements of Pikamoon is the creation of 18,012 playing card NFTs. These NFTs are unique and valuable assets that players can use within the platform to enhance their gameplay experience.
By creating so many NFTs, Pikamoon is showing its commitment to providing players with a truly immersive and engaging gaming experience.
But it's not just about the NFTs. Pikamoon has also put a lot of effort into developing the storyline and lore of its platform. With the storyline and lore now finished, players will be able to immerse themselves in a rich and vibrant world that is full of surprises and challenges.
Pikamoon's success is not just limited to its platform, however. The team behind the project has also managed to attract a large and dedicated community of supporters.
With over 5,000 members on Discord and Telegram, and over 100 ambassadors and influencers linked to the project, Pikamoon is building a strong and loyal following that is sure to help drive the project forward in the months and years to come.
Powerful partnerships
One of the things that Pikamoon is focusing on, is establishing powerful partnerships that boost the project to the next level. Pikamoon's partnership with Transak, for example, is set to revolutionize the GameFi industry by allowing players to convert their in-game rewards into real-world cash with ease. 
For players to truly enjoy Web 3, they have to be able to cash out their earnings. After all, Web 3 is all about giving power to the people. With Transak, Pikamoon players can effortlessly purchase in-game assets with their preferred card payments, opening up a world of possibilities to enhance their gaming experience. And when they're ready to convert their tokens into fiat currency, Transak makes it a breeze, ensuring that our players have full control over their earnings.
Another notable partnership for Pikamoon is that of them and Kevuru Games. Kevuru Games is a world-class gaming development studio that offers high-end engineering and art for games. Their projects, some of which you might be familiar with, are characterized by stellar graphics, colorful characters, and well-developed gaming environments.
The Pikamoon and Kevuru partnership will usher in a new era of gaming, especially in the Metaverse.
Kevuru Games will help Pikamoon by:
Enabling artists to create an open world and in-game assets
Kevuru Games will help artists create this open world and develop excellent in-game assets for players to discover and thoroughly enjoy the gameplay. These assets can be traded via the in-game marketplace too, adding an extra layer of fun and revenue to the Pikamoon game.
Build Pikamoon gameplay on Unity:
The Pikamoon game would run on Unity, a state-of-the-art development kit necessary for creating a 3D experience. For this to be possible, Pikamoon needs high-quality graphics to match the 3D rendering of their characters. That's where Kevuru Games steps in, helping the Pikamoon's team bring their artistic vision to life.
Pikamoon has a fascinating storyline set in the breathtaking continent landscapes of Dreva. Players will have to embody Pikamoons, fight the evil gods, and save Dreva. And with the help of Kevuru Games, the storyline and lore are sure to be even more immersive and enthralling than ever!
The Verdict
The launch of new crypto projects can be challenging to predict, especially in a volatile market landscape. However, industry experts believe that Pikamoon is poised for similar growth to that of Axie Infinity, the hugely popular play-to-earn gaming token that saw gains of over 114,000% in just one year.
Pikamoon is set to be listed on exchanges with a low market capitalization, making it a highly attractive investment opportunity for early investors who are targeting huge gains. Additionally, stage one investors can secure a 200% upside before the exchange listing, making it a wise decision to catch the Pikamoon presale as soon as it launches.
With the global gaming market predicted to be worth over $520 billion by 2027, the outlook for Pikamoon is highly positive. As more and more gamers turn to play-to-earn ecosystems, projects like Pikamoon are poised for success. The project not only enables players to earn tokenized rewards but also own in-game assets via NFTs.
Overall, Pikamoon's Pikaverse is an exciting new addition to the world of blockchain gaming. With its focus on community and GameFi tokens, it is sure to attract a dedicated fan base. The Pikamoon presale is expected to sell out fast, considering that stage one investors will secure an immediate upside of 200%.
You can register for the presale here.
Disclaimer
All the information contained on our website is published in good faith and for general information purposes only. Any action the reader takes upon the information found on our website is strictly at their own risk.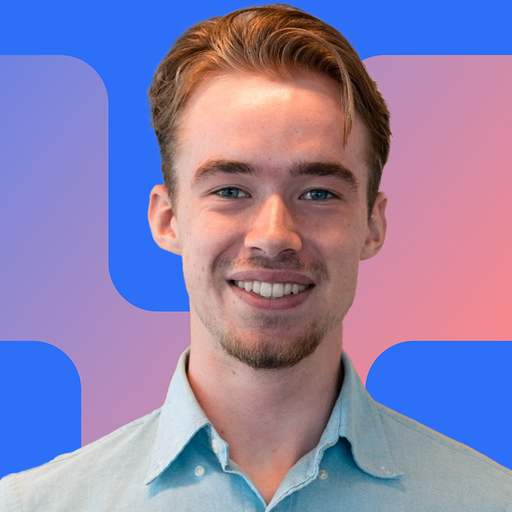 With over three years of specialized work experience in the crypto space, Dirk has gained significant expertise in producing written content for the Web3 ecosystem. Dirk earned...
With over three years of specialized work experience in the crypto space, Dirk has gained significant expertise in producing written content for the Web3 ecosystem. Dirk earned...
READ FULL BIO
Sponsored Sponsored