PEPE Coin, one of the top largest meme coins today, has been on a severe downtrend, with all indications pointing to a possible exit by investors as they move to other meme coins.
After its launch and hype in May, PEPE's price actions have never been the same. The buzz at launch sent Pepe to an all-time high of $0.00000372. When writing this report, PEPE is trading at $0.0000011. This indicates that PEPE is trading at a 70% loss from its ATH.
PEPE price chart. Source: Coingecko
A quick look at the 24-hour charts indicates that PEPE had lost over 7.7% in value, with most of the price decline recorded last night when the meme token plunged from $0.00000117 to $0.00000103 before rising slightly to the current levels.
The charts also indicate that PEPE has lost over 15% in value in the past 7 days, dropping from $0.00000124. The monthly and three-month charts are all painted red based on Coingecko.
As PEPE continues to tank, the 24-hour trading volumes are surging, possibly indicating investors are ditching these tokens for a new undertaking.
The New Undertaking in The Meme World: El Hippo ($HIPP)
The newest meme token attracting the crypto community's buzz is El Hippo ($HIPP). Despite being just one week old, HIPP prides itself in the readiness to bring a new token ready to challenge meme coins like PEPE.
Yes, the token is still in its first launch phase but has already reached more than 1000 individual holders and made 1000% gains.
Buying El Hippo
You can buy HIPP with a Trust Wallet, MetaMask or on Uniswap. To purchase the tokens, first download the Trust Wallet app and create a new wallet. Next, buy ETH or USDT, head to Uniswap and exchange the tokens for HIPP. Once this is done, you will be an official member of the El Hippo gang.
The tokens will become lesser over time like Bitcoin and Ethereum. The project has a total maximum token supply of 777 trillion with 92.1% distributed in liquidity pools. Another 6.9% will be held in a multi-sig wallet and will be used for centralized listings, bridges and liquidity pools. Lastly, 1% of the total supply will be airdropped to $HIPP NFT holders.
El Hippo Roadmap
The El Hippo project is currently in phase 1 of its roadmap but has already reached an important milestone of 1000 individual holders in little less than a week. According to the roadmap, next on the cards is El Hippo Oasis community on Discord. The project is already listed in various decentralized exchanges and is looking to get listed on centralized ones.
The project strives to build strategic partnerships and launch an El Hippo NFT collection and El Hippo merchandise. The project's smart contract has been verified and cleared of any potential risks.
Launched recently, HIPP already has an over 1000 large community on Twitter and Telegram. The project is also already trending on crypto platforms.
For More Information on El Hippo: El Hippo Website | Buy $HIPP meme coin| El Hippo Community
Disclaimer
This article is sponsored content and does not represent the views or opinions of BeInCrypto. While we adhere to the Trust Project guidelines for unbiased and transparent reporting, this content is created by a third party and is intended for promotional purposes. Readers are advised to verify information independently and consult with a professional before making decisions based on this sponsored content.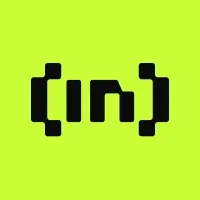 BeInCrypto Team comprises a diverse group of experienced journalists, analysts, and crypto enthusiasts dedicated to delivering the latest news, insights, and analyses in the...
BeInCrypto Team comprises a diverse group of experienced journalists, analysts, and crypto enthusiasts dedicated to delivering the latest news, insights, and analyses in the...
READ FULL BIO
Sponsored Sponsored