The United States is known for its somewhat-vague or often-strict stance on cryptocurrency regulations. For the most part, cryptocurrency exchanges are required to register as money transmitters — though several states, now including Pennsylvania, have decided to take a more relaxed approach.
According to a recent guidance update published by the Pennsylvania Department of Banking and Securities (DoBS), cryptocurrency exchanges and other virtual-money institutions are not subject to the Money Transmission Business Licensing Law or Money Transmitter Act (MTA). Because virtual currencies are not considered legal tender in the United States, virtual-money institutions are not required to obtain a money transmitter license in Pennsylvania. The DoBS clarified that this update is a response to inquiries from several cryptocurrency exchange institutions — while stating that case-by-case responses will not be provided.
🚨 New Guidance from the state of Pennsylvania: Crypto exchanges (even custodial matching engines!) are not money transmitters and do not require a license. https://t.co/GHnBVk8NRJ

— Marco Santori (@msantoriESQ) January 22, 2019
The report goes on to state that, in accordance with the Money Transmitter Act, cryptocurrency exchanges and similar platforms are not classified as money transmitters since they never actually hold any fiat currency used during the exchange process. Although these platforms facilitate the transfer and trade of virtual currencies and fiat currencies and permit the buying and selling of cryptocurrencies, they simply facilitate the change of ownership in these transactions. As such, they are not considered to be providing payment or money transmitter services. According to the document, one-way kiosks such as
ATMs
that simply dispense cryptocurrency for fiat currency and two-way kiosks that allow bidirectional cryptocurrency trades do not transmit fiat currency to any third parties and are hence not required to obtain a money transmitter license. This position also extends further to cryptocurrency vending machines — which are considered a one-way kiosk in the eyes of the DoBS.
Different From the Rest
While Pennsylvania might not recognize cryptocurrency exchanges as money transmitters, other states have begun drawing up their own frameworks for the industry — many of which are not quite so crypto-friendly. Unlike Pennsylvania, New York requires that any business receiving cryptocurrency for the purpose of transmission, custody, or exchange services must register for a Bitlicense if they carry out business in the state. This
Bitlicense
 has proven notoriously difficult to obtain and has drawn wide criticism for arguably choking innovation in the cryptocurrency space. To date, only a handful of companies have been granted a Bitlicense — including Ripple, Coinsource, and BitPay — while dozens of others have fallen short of its stringent requirements. Texas also does not consider Bitcoin and other cryptocurrencies to be legal tender and does not require any entity that simply sells cryptocurrency to register for a money transmitter license. However, in early 2019, the Texas Money Services Act was updated to include recognizing certain
stablecoins
as having monetary value. Under said act, institutions selling these stablecoins would be required to register as a money transmitter. Notably, the act defines applicable stablecoins as those that offer redemption rights — meaning they can be redeemed to fiat at any time, such as Tether (USDT). [bctt tweet="The disharmony between different regulators and jurisdictions has produced what can only be described as a minefield for businesses looking to make an entrance in the growing cryptocurrency industry." username="beincrypto"] These challenges have become a bottleneck for many growing crypto businesses as the great majority of U.S. states have extended their money transmitter laws to encompass cryptocurrencies — despite not being recognized as currencies.
What are your thoughts on Pennsylvania's approach to cryptocurrencies? Should other states follow such a relaxed approach, or is a more stringent framework needed to help the industry grow along the right path? Let us know in the comments below! 
Disclaimer
All the information contained on our website is published in good faith and for general information purposes only. Any action the reader takes upon the information found on our website is strictly at their own risk.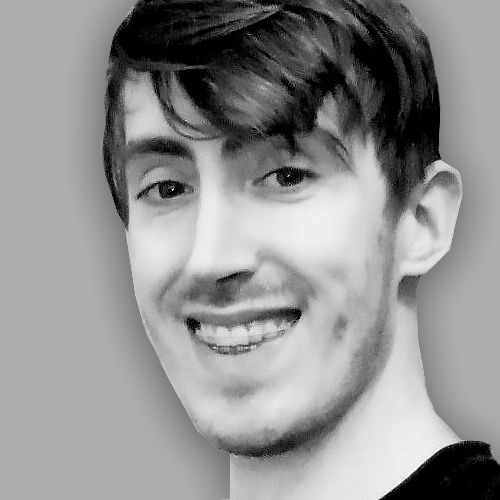 After obtaining a Masters degree in Regenerative Medicine, Daniel pivoted to the frontier field of blockchain technology, where he began to absorb anything and everything he could...
After obtaining a Masters degree in Regenerative Medicine, Daniel pivoted to the frontier field of blockchain technology, where he began to absorb anything and everything he could...
READ FULL BIO
Sponsored Sponsored