Investors want to earn significant returns on their investments as Bitcoin adoption grows. Investors have a wide range of possibilities thanks to the influx of new, creative projects that are continually coming online in large numbers. In this article, we will examine the current progress of Optimism (OP) and a budding new competitor Sparklo (SPRK), that is set to change the dynamics of investment.
Optimism (OP) Post-Airdrop Crash
Optimism (OP) is one of the several layer two scaling solutions that provide a faster and less expensive way to make transactions on the blockchain. Optimism (OP) was founded in 2021 after its initial proposal in 2019.
Optimism (OP) was built to be an extension to the existing Ethereum network by the same developers. Like any other network, the Optimism token OP is a governance token that funds developments on the Optimism (OP) platform. The airdrop in May of 2022 brought life to Optimism (OP).
The events like the crash of Luna, the de-pegging of the UST stablecoin, and the freezing of withdrawal by Celcius further added to the tension in the bear market in June 2022. However, this was devastating news for the newly launched token Optimism (OP), initially giving traders an optimistic view. Toward the end of October 2022, Optimism (OP) was trading at $0.65. However, the token doubled in price to $1.35 after launching Pragmatism.
The collapse of FTX in November brought the token back to $0.79. It was a series of devastating news after another for Optimism (OP).
Although Optimism (OP) is now trading at $2.1, some investors are still wary about the volatility and might be looking for new projects to invest in and Sparklo is on top of their list with an incredible presale performance.
Buy Sparklo tokens here.
Sparklo (SPRK) Draws Investors in With Innovative Features
Sparklo is an alternative investment platform that allows users, both traders, and investors, to fractionally or wholly invest and trade silver, gold, and platinum. It bridges the gap between cryptocurrency investors and the metals market.
In its first presale stage, Sparklo has sold millions of tokens, and investors are still trooping in because of the innovative solutions that Sparklo offers.
Users of Sparklo will be able to invest in NFTs that have a real-life luxury representation. As an incoming blockchain protocol, Sparklo aims to be the first investment platform to allow its members to invest in gold, silver, and platinum.
The first stage of the presale is still on, with tokens selling for just $0.017 and a 30% bonus on all buys. (The 30% bonus ends on May 5). Now is the appropriate time to invest in a potential blue-chip project at an excellent price.
Although Optimism (OP) may see some favorable price action in the future, Sparklo offers a higher growth potential.
Find out more about the presale:
Presale | Website | Twitter | Telegram
Disclaimer
This article is sponsored content and does not represent the views or opinions of BeInCrypto. While we adhere to the Trust Project guidelines for unbiased and transparent reporting, this content is created by a third party and is intended for promotional purposes. Readers are advised to verify information independently and consult with a professional before making decisions based on this sponsored content.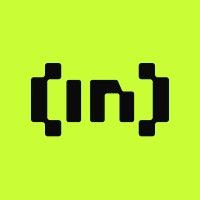 BeInCrypto Team comprises a diverse group of experienced journalists, analysts, and crypto enthusiasts dedicated to delivering the latest news, insights, and analyses in the...
BeInCrypto Team comprises a diverse group of experienced journalists, analysts, and crypto enthusiasts dedicated to delivering the latest news, insights, and analyses in the...
READ FULL BIO
Sponsored Sponsored