The price of Bitcoin, Litecoin, Ethereum, and most other cryptocurrencies crashed in value during 2018. Nonetheless, the number of
crypto ATMs
installed worldwide has increased substantially.
Traditional ATMs offer individuals and business owners the ability to withdraw or deposit fiat currency into or from their banking accounts or credit cards even when banks are closed. Cryptocurrency ATMs (or crypto ATMs) operate differently. Because cryptocurrencies, for the most part, are not widely accepted at commercial establishments nor exist as physical tender, crypto ATMs allow individuals to buy or sell a specific type of cryptocurrency with fiat currencies like the US dollar or Euro. Some Crypto ATMs also allow individuals to convert cryptos like Bitcoin (BTC) or Ethereum (ETH) into fiat.
This is how the world adopts a new kind of ATMs – the ones that sell crypto. pic.twitter.com/qD1tIFNYsp

— DataLight (@DataLightMe) December 19, 2018
Cryptocurrency Prices and Crypto ATMs in 2018
It's no secret that the value of crypto has crashed in value during 2018 following the crypto boon seen at the end of 2017. For example, BTC reached its highest value of $19,891 on December 17, 2017 on Bitfinex. After reaching a yearly low for 2018 on December 15 of $3,215.20, BTC is still trading at under $3,800 at the time this article was written.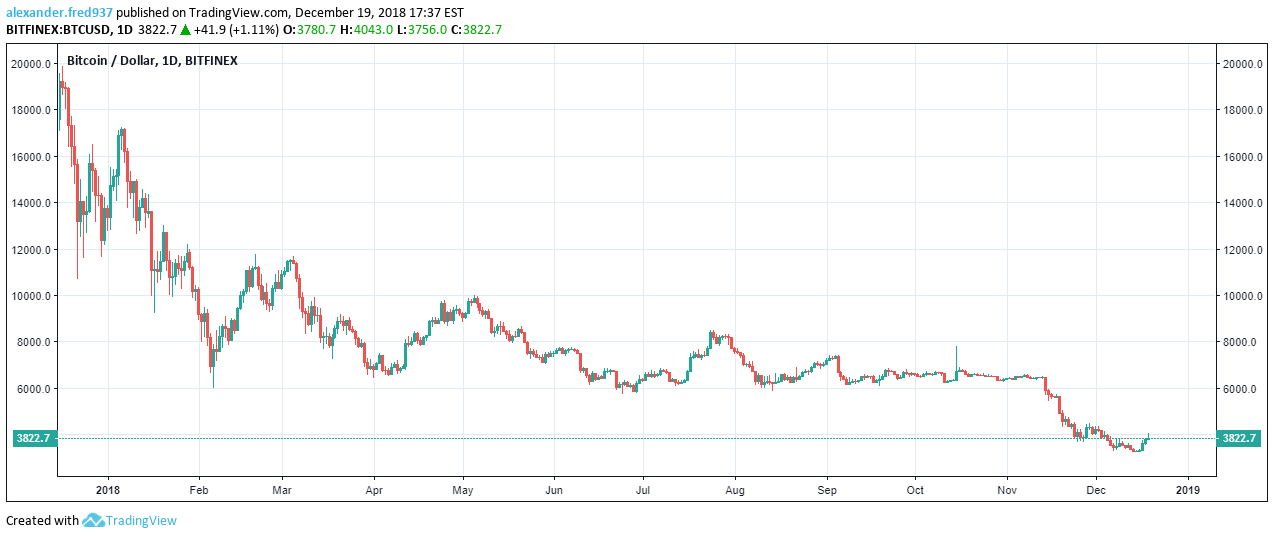 Despite these heavy losses, the total number of crypto ATMs within the world has doubled during 2018. On average, six crytpo ATMs were installed somewhere in the world every day during 2018. Crypto ATMs supporting BTC are the most widely distributed. Litecoin (LTC) comes in second place with ETH coming in third. There are also Crypto ATMs for  Bitcoin Cash, Dash, Monero, Dogecoin, and Zcash. Further, many Crypto ATMs supportmultiple cryptocurrencies
What Does this Mean for Cryptocurrency
The increase in the number of crypto ATMs may or may not result in an increase in the value of cryptocurrencies in the upcoming years — but what they will do is make cryptocurrency a more visible part of daily life for individuals throughout the world. They may also encourage individuals to purchase cryptocurrency when they might not otherwise do so. When individuals walk into a business or other establishment and see a strange looking ATM, the first thing they are likely to do is to investigate. They might even ask an associate the purpose of the machine. Such an individual may know little to nothing about cryptocurrency, but now they are in a position not only to learn more but also to purchase cryptocurrency in a public venue. This is exceptionally important for the social integration of cryptocurrencies and their mass acceptance.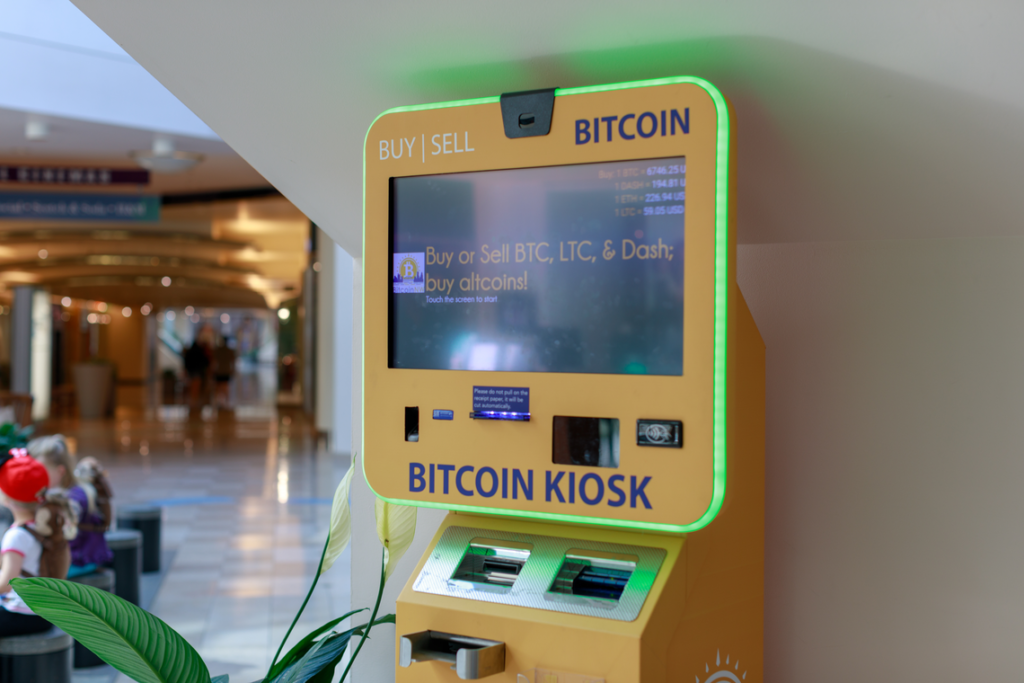 Conclusion
What the future holds for cryptocurrencies is a mystery. Price fluctuations over the last year have been dramatic, to say the least. However, the increasing number of crypto ATMs throughout the world offers promising avenues for awareness raising about crypto. They also allow non-investors who may know next to nothing about the blockchain, Bitcoin, or cryptocurrency to make initial investments into crypto.
Do you think the increasing number of crypto ATMs will encourage social integration or mass acceptance of cryptocurrencies? We'd love to appear your opinions, so be sure to comment and start a conversation with us. 
Disclaimer
All the information contained on our website is published in good faith and for general information purposes only. Any action the reader takes upon the information found on our website is strictly at their own risk.