Despite the recent slowdown in the non-fungible token (NFT) market, gaming platforms tied to NFTs are doing better than ever.
The last quarter was extremely fruitful for all manner of blockchain-based gaming platforms both in terms of funds raised and the number of venture funds entering the sector.
Such dynamics were made possible by the popularity of blockchain-based gaming projects that have been fielding their product offerings since 2016, allowing blockchain technologies to become an ideal stack for demonstrating game mechanics in a decentralized environment.
The numbers and the names
The total amount of investments made in the blockchain game market so far has attained the $1.03 billion mark, with $634 million coming from venture funds, and the remaining $394 million being raised at ICOs and token sales.
The hype on the NFT and gaming markets is also being fueled by the arrival of major sports giants. The National Basketball Association (NBA) has recently launched a series of NFTs called NBA Top Shots.
The latter have been successfully sold for thousands of dollars apiece. Other sports league legends like Kansas City Chiefs quarterback Patrick Mahomes and PGA Tour golfer Bryson DeChambeau have also created and sold their own branded NFTs.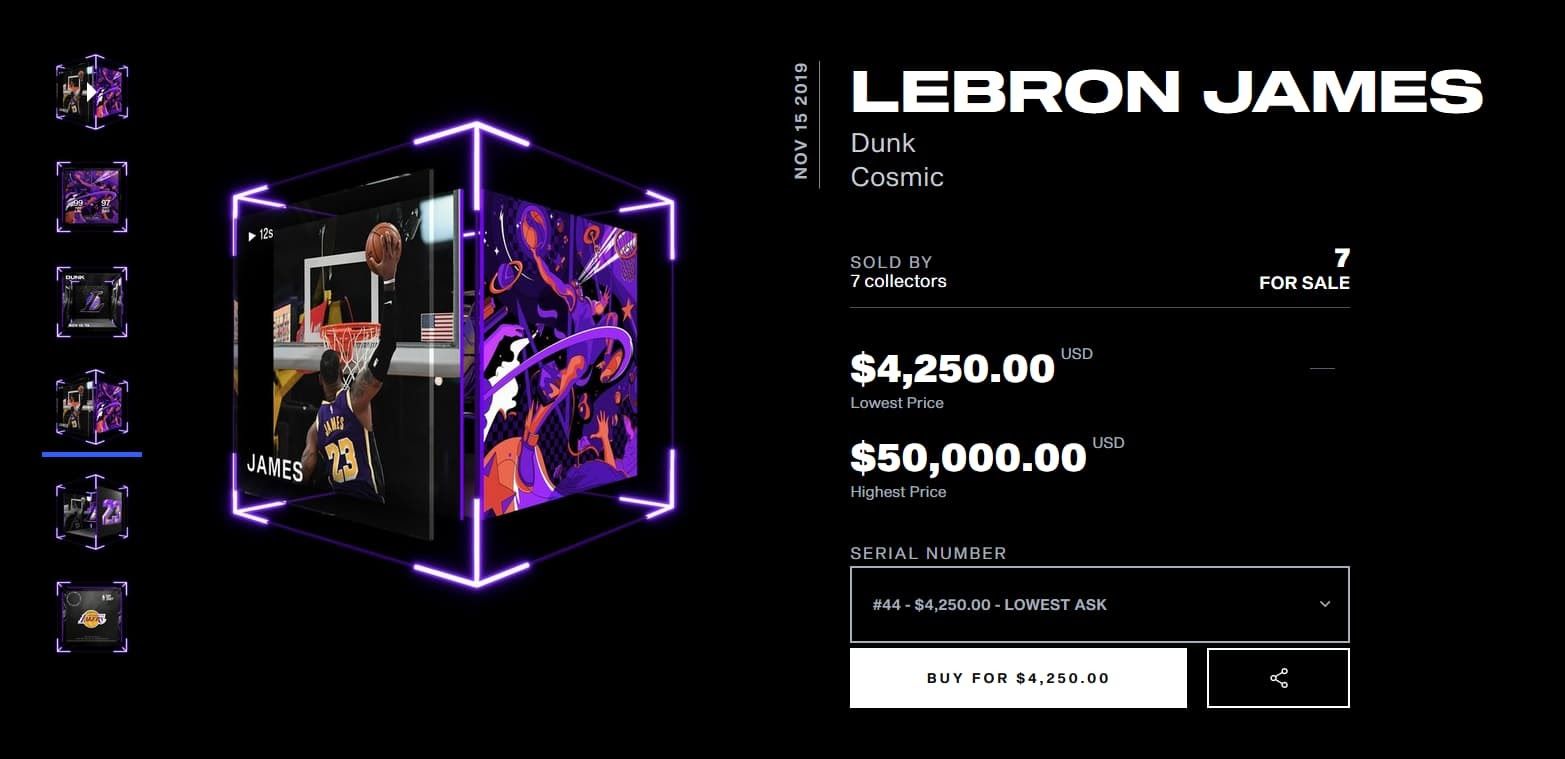 PC games have also been inching into the NFT sector as Ubisoft tried its hand at the popular open-source Nine Chronicles RPG. The collaboration signed through an advisory partnership launched early access to the game in October of 2020.
Card games are also rapidly gaining traction in the NFT sector. The highly popular Witcher Gwent card game has started issuing unique characters on Opensea. Droves of players have already rushed to get their hands on unique cards portraying such iconic characters as Triss Merigold, Cirilla Fiona Elen Riannon, and, of course, Geralt of Rivia himself.
The latest funding rounds
Enjin is the first on the list of recent entrants into the NFT sector via its highly successful funding round that managed to attract over $18.9 million. Among the more prominent names to feature among the investors were DFG Group, BlockTower, and Arrington XRP Capital.
The Efinity platform from Enjin is being presented as an NFT-specific blockchain-based on the Polkadot infrastructure. Technical specifications released to date make it clear that the goal of Efinity is to provide scalability to the NFT space and ensure throughput of up to 1,000 transactions per second via POS.
The NFT market is witnessing tremendous interest towards Japanese games as the trend of collecting anime and manga style digital collectibles is gaining momentum among users.
Last week, gacha style game Chainbinders by Doki Doki (DOKI) raised over $5 million in investments in under two hours of sales and a total of $7.5 million raised in just a few days.
The game's premise is set in a post-apocalyptic universe, where 15 characters endowed with supernatural powers vie for supremacy. They strive to uncover the reasons behind the cataclysm that ravaged their homeworld.
The digital gachapon machine of the Chainbinders universe will offer players over 100 unique playing cards and a token burning mechanism that will eventually make cards scarce and raise their price.
Over 50 artists ranging from writers and musicians to blockchain developers were involved in the game's creation.
AlienWords (TLM) closes the list with $2 million raised after becoming the second most used Dapp on the gaming market. The metaverse-based game features governance tokens and has been attracting thousands of gamers every week since its launch.
The trend towards the tokenization of sports is on the rise, as games are migrating into the promising sector to avoid cheating and misappropriation of unique in-game items.
Among the more successful examples is fantasy soccer game Sorare, which has managed to raise over $50 million during its Series A round of investments that was led by none other than Benchmark Capital.
Among the investors were Antoine Griezmann, Rio Ferdinand, Oliver Bierhoff, and Reddit founder Alexis Ohanian. The game has also secured partnerships with Liverpool, Actual Madrid, PSG, and Bayern Munich.
The NBA Top Shots product has also been attracting massive interest, as users are ready and willing to pay top dollar for unique game video content sold in NFT format, rendering them authentic and original.
The NBA Top Shots also offers collectible NBA photos in the form of NFTs, with supporting details about the time and place they were made, as well as their significance for the game as a whole.
Many NFTs have already been sold for hundreds of dollars each, some even going over the counter for six-digit figures thanks to their rarity, limited edition, and value as mementos.
Genuine user interest towards unique items
The trend of tokenization extends well beyond real-world sports events to video games as well, as they offer players the chance of obtaining immutability and guaranteed ownership of unique in-game items via NFTs.
With each NFT being easily confirmed or verified on the blockchain, players are eager to shell out cash for obtaining a fair and distinct advantage in their favorite universes.
As recent examples prove, there is money to be made on the NFT market, regardless of the recent slump, as declines were instantly swept aside by the overpowering momentum of genuine user interest towards unique items guaranteed by blockchain technologies.
The sheer volume of investment in the space is mute testimony to the fact that the NFT market is only just starting to grow. The bubble was just a periodic occurrence spawned of hype fueled by spontaneous profiteering interest that could not stand up to the real application of NFT technology and its potential.
Disclaimer
All the information contained on our website is published in good faith and for general information purposes only. Any action the reader takes upon the information found on our website is strictly at their own risk.