In the world of cryptocurrencies, anything is possible. The sector has made many millionaires, but has also made many bankrupt in an instant. Cryptocurrencies with a very low market cap can go up by ridiculous percentages and make investors millionaires overnight.
During the previous bull market, we saw that these coins do not even have to that much useful. Meme coins such as Dogecoin (DOGE) and Shiba Inu (SHIB) skyrocketed by thousands of percent.
Occasionally, new meme coins continue to attract attention. A new token based on arguably the internet's biggest meme managed to go up 21,000% in three days.
Replacement for Dogecoin?
The token is based on Pepe the Frog, which has become a cult internet meme in recent years. Pepe, a green frog with a humanoid body, originated from the 2005 comic book Boy's Club. It has already become a popular element of internet culture.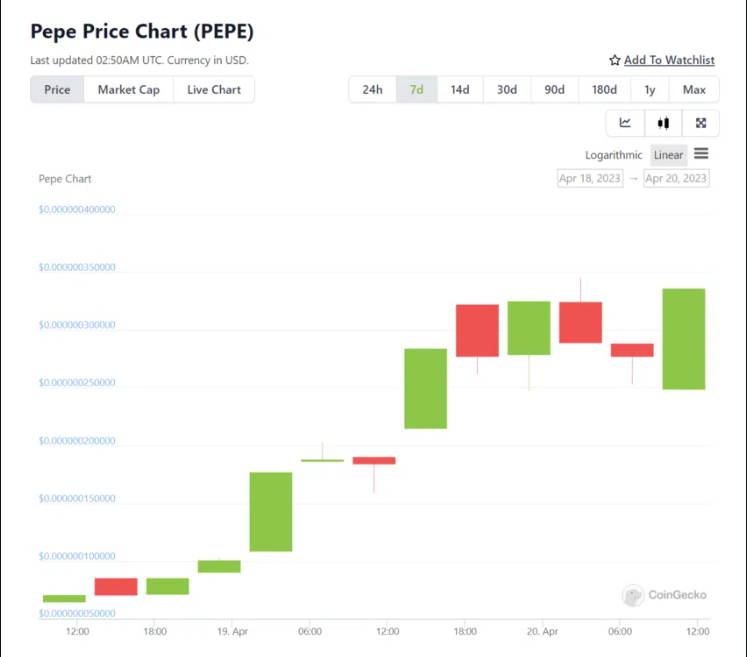 The PEPE token was launched on Sunday. By Tuesday morning, it managed to reach a market capitalization of $33 million. The token itself temporarily rose 21,000%. On the decentralized exchange (DEX), Uniswap's volume was as high as $30 million.
Data from Etherscan shows that the meme coin had a total of 10,000 individual holders on Tuesday. The token was therefore quickly bought by large groups of investors who were all counting on profit. The trading pool on Uniswap for PEPE tokens locks in more than $1.3 million in liquidity, all provided by vendors.
PEPE has a supply of 420 trillion, a reference to "4/20", a "holiday" within cannabis culture.
Red Flags for PEPE
However, potential investors need to be careful and aware of the risks surrounding this token. First and foremost, a large portion of the token supply is concentrated in just six wallets, each holding over $1 million in PEPE.
This level of centralization is concerning as the owners of these wallets have the power to significantly influence the price of the token, potentially driving it to zero due to the lack of available liquidity.

Moreover, these main holders of PEPE received the tokens almost simultaneously, just four days ago. This unusual activity raises questions about their possible coordination and the intentions behind collecting such large amounts of PEPE.
The story of a trader who allegedly made millions from $300 went viral on social media, further fueling interest in the Pepe token. However, this narrative may be carefully planned marketing to lure unsuspecting users into investing.
Meme Coins as Part of Cryptocurrency Industry
Thanks to the success of meme coins, especially Dogecoin and Shiba Inu, many investors were drawn to the world of digital assets during the previous bull market. As a result, meme coins have kind of become part of the emerging industry.
Most of such cryptocurrencies, however, do not manage to maintain growth for a long time and in a short time they record huge drops. At the same time, projects such as Dogecoin and Shiba Inu are currently ranked eighth and 14th respectively in the CoinMarketCap ranking.
Disclaimer
In adherence to the Trust Project guidelines, BeInCrypto is committed to unbiased, transparent reporting. This news article aims to provide accurate, timely information. However, readers are advised to verify facts independently and consult with a professional before making any decisions based on this content.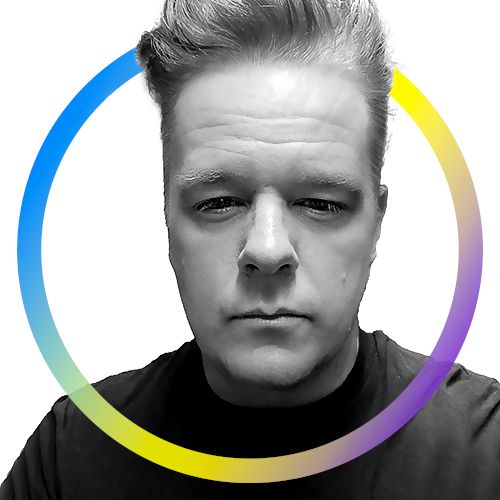 Geraint Price is a graduate of City, University of London's journalism school. He also has a degree in politics and European studies. He is a journalist with over 20 years'...
Geraint Price is a graduate of City, University of London's journalism school. He also has a degree in politics and European studies. He is a journalist with over 20 years'...
READ FULL BIO
Sponsored Sponsored