JPB Liberty
, an Australian litigation funding firm, has launched a $500 billion global class-action lawsuit against Facebook, Google, and Twitter over their cryptocurrency ad bans. Suing for worldwide damages, anyone affected by 2018's
Crypto Winter
can sign on as a passive class member. This figure is more than twice the settlement in the largest class-action suit in history to date against the USA tobacco industry in 1998 for $206 billion.
Why Sue?
After cryptocurrency's wild growth in 2017, events early in 2018 made it so this rise wasn't to last. On January 30, Facebook announced that it would ban all cryptocurrency ads under its Prohibited Financial Services policy. In response, the cryptocurrency market dropped by 53%. For many companies, investors, and other industry players alike, it was the beginning of the end. Google followed on 14 March, which saw market prices drop again by 30%. And on 27 March, Twitter joined the ranks, leading to another 23% cut. The cryptocurrency market is particularly sensitive to market updates and changes, and this kill shot left the industry hanging by a thread. Investors scurried to sell off their holdings, businesses lost fortunes, and a once flourishing industry was seemingly left in ruins.
With Great Power Comes Many Tricks
On June 26, 2018,
Facebook altered its cryptocurrency ad ban
to allow
some
advertisements. However, JPB Liberty believes the ban was purposefully instituted to crush the competition in lieu of
Libra's announcement
.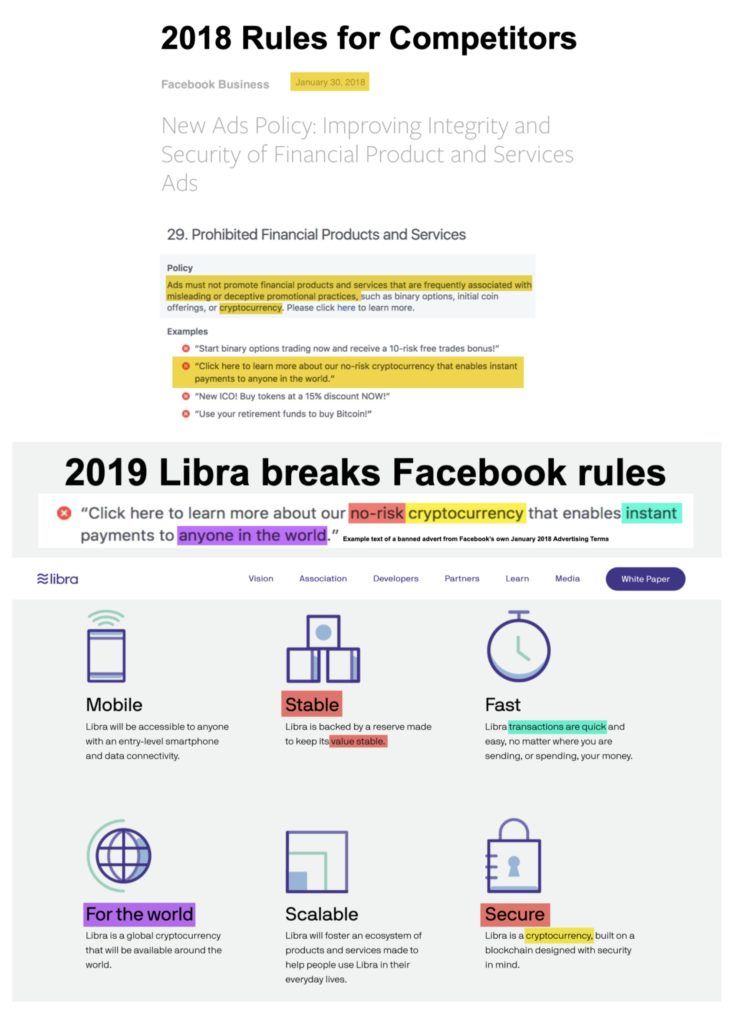 Save for Facebook playing turncoat and Google's recent
relaxed policy
, the ad ban is still ongoing. Cryptocurrency ads remain restricted. The major damage is done. Yet the industry continues to suffer under the same despotic behavior that has effectively exiled cryptocurrencies from mainstream social spaces and commercial conversations. Though stakeholders remain affected,  logistical purposes dictate the suit has a 2018 cut-off date.
Notices Have Been Served
CEO Andrew Hamilton, a veteran Australian lawyer and litigator with decades worth of courtroom action and legal accolades behind his name, is not content to let sleeping dogs lie. He believes that Big Tech should be held accountable for losses running into hundreds of billions of dollars. Losses that came about as a direct consequence of the ad bans through which tech megaliths bludgeoned the market. JPB Liberty mission reads:
"JPB Liberty seeks to preserve freedom and liberty in the online world. Decentralised applications & projects and cryptocurrencies represent the future of online freedom, privacy and democracy – a Web 3.0 or Cryptocosm. JBP Liberty has been established to fund class action litigation against those who attack the Cryptocosm unlawfully and other wide scale abuses of power."
Hamilton, himself a cryptocurrency miner, believes there is strength in numbers. The best way to strike back is to strike all at once. We might be small fry in comparison to the corporations that own our data, our privacy, and our attention. But we are legion. Therein lies our power. Acting as Representative Plaintiff, JPB have already sent Facebook, Google, and Twitter legal letters notifying them of this damages claim. Exceeding $500 billion dollars, JPB is claiming more than $350 billion in investor losses and over $150 billion in exchange revenue losses.
Who Can Join the Class Action Suit
Cryptocurrency holders in possession of crypto holdings during 2018 (since the most significant price drop occurred after the Facebook ban, early holders will enjoy a larger share of the damages)
Mt. Gox claimants owing to their dependency on the bitcoin price
Cryptocurrency exchange owners/management
Cryptocurrency project owners/management
Industry advisors
Cryptocurrency hardware/software wallet owners/management
Cryptocurrency miners
The court will determine which issues are common to all class members. Additionally, in the absence of an outright settlement, it might determine sub-classes for allocation of damages. JPB Liberty offers a no win-no fee structure for class members. This is in accordance with how such mechanisms run under the Australian judicial system. Then, there will be a 70/25/5 damages split for class members, Sue Facebook Token (SUFB) token holders, and the firm itself, respectively. SUFB, a publically tradable token, issued by JPB to
litigation funders
, is already listed on the Steem Exchange and is there to provide funds liquidity during the progression of the action. Litigation funding – including token sales – fall outside the scope of the Australian Securities laws.
Privacy
Plaintiffs can claim anonymously and are under no obligation to have their particulars named on legal papers. To see compensation for specified losses, applicants are required to submit proof of the cryptocurrency holdings they are claiming for. In the absence of such proof, JPB will compensate them one SUFB token.
Why Australia
Though the class action is local to the Australian judicial system, the firm is suing more than Big Tech's regional subsidiaries. The parent companies of Facebook, Google, and Twitter's Australian affiliates are under lawsuit. Australia has a favorite climate for a legal case of this nature. Under the country's competition law, the Competition and Consumer Act 2010, Big Tech's cryptocurrency ad ban cartel acted illegally, providing grounds to sue.
Who Is Next
Hamilton and his team have tasted blood, and they're not planning on backing down. Besides this class action, they're investigating additional legal transgressions against major corporations and institutions, including:
Banks that have banned cryptocurrency purchases using credit cards
Banks that have frozen customer accounts due to cryptocurrency transactions
Regulators deemed to have "exceeded their legal and constitutional authority" in an attempt to regulate the virtual currencies industry
Cryptocurrency Back to Its Roots
More than a decade ago, Bitcoin arose as a response to the monetary failings of the hyper-controlled world in which we live. Technology,
Satoshi Nakamoto
believed, would buffer us from the house of cards governments were constructing in our honor. Ten years later, it's Big Tech we have to guard ourselves against. In addition to the governments of the world. But perhaps two can play at this game. If tech is being used against the cryptocurrency industry, the industry can fight back armed with the law. In 2011, hacker group Anonymous told Big Finance during its Occupy Wall Street Movement:
"We do not forgive. We do not forget. We are Anonymous. We are legion. Expect us."
Perhaps this is the start of Occupy Silicon Valley: Cryptocurrency Edition.
Were you affected by Big Tech's Crypto Winter? If so, are you considering joining this Class Action? Let us have your thoughts in the comments below.
Disclaimer
All the information contained on our website is published in good faith and for general information purposes only. Any action the reader takes upon the information found on our website is strictly at their own risk.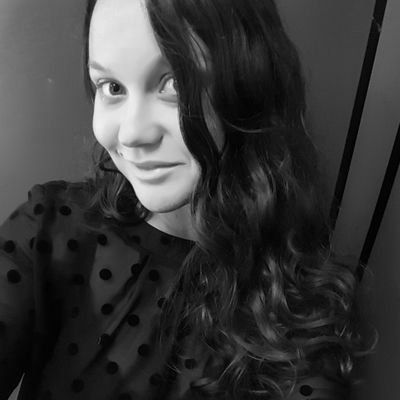 Nadja has been involved in the cryptocurrency and blockchain industry in numerous capacities, ranging from journalist, writer/editor, marketing/communications specialist, speaker,...
Nadja has been involved in the cryptocurrency and blockchain industry in numerous capacities, ranging from journalist, writer/editor, marketing/communications specialist, speaker,...
READ FULL BIO
Sponsored Sponsored