The Lossless team is excited to share expansion news! As you know, our smart contract monitoring system Aegis currently supports six chains – Ethereum, BNB Chain, Polygon, Fantom, Elysium, and Harmony.
We are strongly committed to making this threat identification solution accessible as widely as possible. Which is why we've added support to chain no. 7 – Avalanche. 
Adding support for an additional blockchain is one thing. It's something else when you already have a striking client to use your security solution on that very chain. We would like to introduce you to our newest partner to apply Aegis to their operations – Nereus Finance. 
Nereus is a decentralized, non-custodial liquidity market protocol on Avalanche in which users can participate as depositors or borrowers. Here depositors provide liquidity to the market to earn passive yield, while borrowers can borrow in an over-collateralized or undercollateralized fashion.
Nereus Finance also has a NXUSD stablecoin app, where users can borrow NUXSD and use it in different ways. NXUSD combines the stability of traditional fiat currencies with the efficiency and security of blockchain technology. With its 1:1 peg to the US dollar, NXUSD offers users a reliable and secure digital asset for their financial transactions and investments.
Whether you're making payments, participating in DeFi protocols, or seeking a store of value, NXUSD provides a seamless and stable experience in the ever-evolving world of decentralized finance.
Alex, co-founder and CEO of Nereus Finance said: "With Nereus Finance's groundbreaking financial solutions and Lossless Aegis' robust security, we are establishing a new standard of safety and confidence for our users on Avalanche blockchain. Together, we are committed to delivering an ecosystem that safeguards digital assets and mitigates potential risks.
This collaboration signifies our shared vision of empowering individuals in their financial journey, enabling them to transact, lend, and borrow with peace of mind. Through our joint efforts, we strive to foster a secure and prosperous environment where users can explore the full potential of decentralized finance."
Vygandas Masilionis, CEO of Lossless shared: "Expanding to multiple chains is crucial for two goals: to increase availability of our threat monitoring platform Aegis and to be able to offer security solutions to as many protocols and companies as possible. Adding Avalanche to our Aegis supported chains can be translated into one word – growth. That is also demonstrated by the fact that Nereus Finance becomes the first client to use Aegis on AVAX. We're thrilled to welcome them on board and to be their security provider."
By applying Aegis to their operations, Nereus is showing an example to other industry players that security must be reckoned with without fail. By monitoring your smart contracts for ill-natured activity, you are always a few steps ahead of exploits – no surprises can come your way.
Aegis has the power to provide you with a window of opportunity to take swift action in such threatening situations and save your assets from being hacked. The Lossless team is thrilled that our security platform is gaining momentum.
Disclaimer
This article contains a press release provided by an external source and may not necessarily reflect the views or opinions of BeInCrypto. In compliance with the Trust Project guidelines, BeInCrypto remains committed to transparent and unbiased reporting. Readers are advised to verify information independently and consult with a professional before making decisions based on this press release content.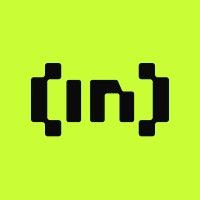 BeInCrypto Team comprises a diverse group of experienced journalists, analysts, and crypto enthusiasts dedicated to delivering the latest news, insights, and analyses in the...
BeInCrypto Team comprises a diverse group of experienced journalists, analysts, and crypto enthusiasts dedicated to delivering the latest news, insights, and analyses in the...
READ FULL BIO
Sponsored Sponsored