The metaverse is web3's most mysterious buzzword. There's still debate about the nature of the metaverse, but most agree that it's an interoperable and interactive virtual world. In fact, "metaverse" as a singular is deceiving. The reality will likely be one in which multiple dominant metaverses exist. But which are the dominant metaverse companies?
We will seamlessly switch between physical realities and these virtual worlds in the future, or so the companies building the metaverses of today hope. Let's take a look at some of the firms clamoring to carve out their own pieces of web3.
🛡Surf the Internet safely and keep your personal data private!
Use Atlas VPN with -82% discount bypromo code ATLASWELCOME by THIS LINK!
What is the metaverse?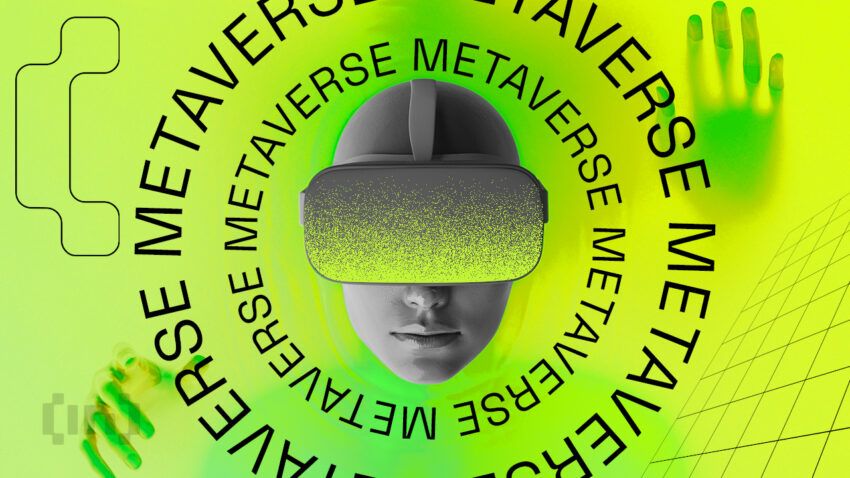 The word metaverse can be traced back to Neal Stephenson's 1992 novel "Snow Crash," which means "beyond universe." "Meta" means "beyond," and "verse" translates to "universe." Imagine traveling to new cities and countries, experiencing diverse cultures and traditions without leaving your house. It's billed as being an immersive, improved reality that expands our lives.
The metaverse allows you to explore different experiences and adventures through a growing network of virtual spaces. You can interact, learn and earn through exploring augmented and virtual realities. In other words, the metaverse is a blockchain-based one-stop network for everything in the virtual world.
Top 11 metaverse companies
Many companies already have skin in the web3 game and are developing their own virtual worlds. However, it's all very well to throw dollars at metaverse concepts and consultants. Some institutions are faring better than others when it comes to building usable and desirable products. Let's take a look at who is doing what.
1. Meta
Facebook founder Mark Zuckerberg announced the social media giant's rebrand in 2021. Facebook became Meta, and with it came a new company direction. In a letter, Zuckerberg emphasized the decision to move beyond social media and build improved creative tools required to "bring the metaverse to life."
Meta subsequently launched Horizon Worlds. This multiple-player VR space lets players discover new places, interact with friends, solve puzzles, play games, and host social activities.
While there have been multiple negative reports about its functionalities, Zuckerberg remains keen on developing the Meta metaverse. The company has invested an eye-watering $36 billion in building the virtual world.
Beyond virtual environments, Oculus VR is another Meta product. The Virtual Reality hardware is used for navigating the metaverse. The tech giant recently launched the latest version of the VR headset, the Meta Quest Pro.
2. Google
Google entered the virtual reality game relatively early, launching Google Glass in 2013. The product was pulled from the market following privacy concerns, with a new version re-released in 2017. These smart glasses provide fascinating AR features.
The glasses target enterprise: they help the wearer stay focused (by removing distractions), improve accuracy and facilitate real-time collaboration with co-workers. In 2022, the company teased a third iteration of the product, this time incorporating instant transcription on language translation.
Beyond hardware products, Google Cloud is exploring web3 opportunities in partnership with Coinbase. The web2 titan is also building Project Starline — a startup utilizing tech advances to enable users to connect and socialize. The experimental video technology will allow the user to see a 3D model of the person they're communicating with.
3. Microsoft
Microsoft also has metaverse exploration in its sights. The company has invested dollars and expertise in rolling out several futuristic tech products. Microsoft plans to build a platform with mixed-reality display systems, offering various cloud-based services via Azure Intelligent Cloud.
Microsoft has announced a strategic partnership with Meta to build its metaverse, Mesh. Meanwhile, the software giant has also unveiled a premium version of Team, which incorporates AI features.
The partnership also makes Microsoft 365 products available for Meta Quest, so people can use Windows Office and Xbox Could Gaming in VR format.
4. Nvidia
NVIDIA has played a major role in innovating graphical processing units (GPUs) over the years. Its hardware chips are designed to perform complex calculations for a computer's central processing unit (CPU). On Sept. 30, 2022, Nvidia launched Omniverse, a suite of metaverse-building tools. The NVIDIA Omniverse offers AI as a product and enhances hardware specifications to support AI.
The firm has also announced details of a multi-year innovation partnership with Deutsche Bank, where they will help the financial services giant accelerate AI adoption.
Omniverse Cloud is another move that strengthens NVIDIA's stance in the metaverse. The secure suite of cloud services lets users integrate their existing applications onto Omniverse. They then benefit from the software's functionalities, which include AI and 3D rendering.
5. Amazon
Predictably, Amazon is also in on the fun. The multinational tech conglomerate is entering web3 by launching a number of services, including Amazon Web Services. In 2022, AWS began operations. The computing platform comprises a dual offering and provides Infrastructure-as-a-Service (IaaS) and Platform-as-a-Service (PaaS).
Cloud Quest is another Amazon metaverse initiative. AWS Cloud Quest is an open-world, role-playing game where you can actively learn basic AWS concepts and create real-world solutions.
6. Tencent Holdings Ltd
China's multinational technology and entertainment company, Tencent Holdings, is also exploring the metaverse space. The company recently created an "extended reality" (XR) department. Tencent's offerings are set to include both software and hardware products.
At the beginning of 2022, Tencent purchased Xiaomi-backed gaming smartphone maker Black Shark Gaming. The gaming platform will also build virtual reality products, including headsets and smart glasses for the Chinese tech giant. In September, Tencent's cloud unit and Singapore-based web3 company Strange Universe Technology announced a partnership to create virtual worlds for business.
Beyond these moves, Tencent's Super QQ Show offers a 3D interactive space where users can interact, stream concerts and socialize on the QQ messaging platform.
7. Unity Software
Unity Software allows game developers to develop 3D video games and AR/VR devices.
The software makes it simple for developers to create apps without starting from scratch. While its primary focus is gaming, Unity has a leading real-time 3D content platform. The software firm recently announced significant metaverse-building partnerships, including one with Hyundai Motor.
The partnership will support Hyundai's vision of becoming a smart mobility solutions provider for a new digital ecosystem: Metafactory. The metaverse-based factory will be a "digital twin" of Hyundai's physical factories, aiming to optimize plant operations and facilitate problem-solving.
8. Nike
Sports manufacturer Nike was quick to secure a foothold in web3. Nikeland is the lifestyle giant's metaverse platform, built on Roblox. It allows users to socialize and engage in various experiences.
According to Nike, the wildly successful store has welcomed approximately 7 million people from over 200 countries. Events included celebrity appearances, such as one from LeBron James, where the football legend virtually coached and socialized with players.
In 2022, Nike became the world's highest-earning brand from NFT sales, netting over $185 million, according to Dune Analytics data. Nike is also preparing to launch ".SWOOSH," a web3-enabled platform that will become the new home for the brand's virtual creations.
Nike describes the ".SWOOSH" project as a "new community experience, designed to give you the opportunity to co-create the future of Nike." Its first member-shaped digital collection will launch in 2023.
9. Apple
While Apple has kept a low profile on its metaverse-related activity, a clue to the company's future moves can be found in its registered patents, many of which involve AR/VR technologies.
Apple has also made some interesting acquisitions. These include the AR company Vrvana and Akonia Holographics, which produces lenses for AR glasses. Despite maintaining a quiet interest in metaverse-adjacent technologies, Apple is publically rather "web2" in its resolve. Check this tweet:
Here, Coinbase claims that Apple blocked their app release in a bid to collect a 30% gas fee from all NFTs bought on the exchange. Coinbase tweeted that the policy was "akin to Apple trying to take a cut of fees for every email that gets sent over open Internet protocols."
10. Epic Games
Epic Games is a leading interactive entertainment company and 3D engine. It operates Fortnite, which already incorporates elements of the proposed metaverse. The free-to-play cross-platform game boasts around 83 million accounts, according to GamesRadar. In recent years, Epic games have organized several virtual events, including music concerts and exclusive movie screenings within Fortnite.
In April 2022, Epic Games announced it had raised $2 billion to build its metaverse in a round of funding from Sony and KIRKBI. This strategic deal aims, in part, to improve accessibility to web3 technology.
11. Shopify
The eCommerce giant is also claiming its slice of the metaverse. Shopify has launched an AR product, Shopify AR, which enables companies to use 3D models for their products.
Shopify has also partnered with Novel to offer web3 tools for users building on Shopify. The Novel Shopify app also allows users to mint and distribute their own NFTs. Shopify's CEO casually announced the move in the Tweet below.
In May 2022, Shopify partnered with Crypto.com to enable seamless crypto payment. The platform supports over 20 crypto assets, including bitcoin, ethereum, dogecoin, and SHIB.
What future can we expect from metaverse companies
Big brands and tech firms have gone crazy for the metaverse concept, even while it is yet to be actualized. Some of the companies listed may dominate the metaverses of the future, while others may fall by the wayside.
The metaverse is in construction right now, and there are some exciting developments to shout about. New tools are on the way. Gateways into — and facilitators of — web3 are set to transform metaverse usability and access. This will improve and expand how users interact in these virtual spaces.
Frequently asked questions
What companies are building the metaverse?
What companies are investing in the metaverse?
Who are the major players in the metaverse?
Disclaimer
In line with the Trust Project guidelines, the educational content on this website is offered in good faith and for general information purposes only. BeInCrypto prioritizes providing high-quality information, taking the time to research and create informative content for readers. While partners may reward the company with commissions for placements in articles, these commissions do not influence the unbiased, honest, and helpful content creation process. Any action taken by the reader based on this information is strictly at their own risk.