Shiba Inu is an Ethereum-based crypto asset that features the Shiba Inu — a Japanese breed of hunting dog — as its mascot. Originally bred to flush out the small game, Shiba Inu has transformed into a decentralized crypto meme token. If you're considering buying Shiba Inu, you first need a secure and reliable Shiba Inu wallet. Read on to learn about the top seven Shiba Inu wallets, how they work, and which is best for you.
Want to get reviews on the best crypto exchanges and wallets? Join BeInCrypto Trading Community on Telegram: read reviews, discuss crypto projects, ask for technical analysis on coins and get answers to all your questions from PRO traders & experts! Join now
What is a Shiba Inu (SHIB) Wallet?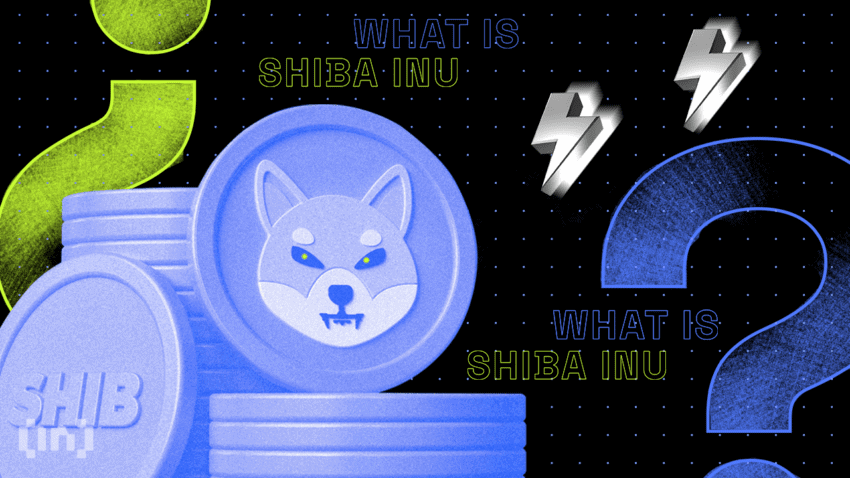 Shiba Inu was developed in August 2020 by an anonymous individual or team called Ryoshi and has since grown and notably made waves in the crypto world. In October 2021, the token made impressive gains during the bull market and amassed a market cap of over $40 billion. The SHIBA price is now around $0.00000892.
Shiba Inu wallet is an essential tool for buying, storing, staking, trading, and selling the Shiba Inu asset. A Shiba Inu wallet can be software, an online application, or a physical hardware device. All offer users easy access to store funds, confirm transactions, and track payment history made with the Shiba token.
With these wallets, users can store crypto securely and validate transaction details. Additionally, Shiba Inu wallets are controlled through a private key, or a "password," that gives users full control and allows them to move the funds within the wallet. These private keys are only supposed to be known to the user, as anyone who has access to them can access their funds.
7 Best Shiba Inu (SHIB) Wallets in 2023
While most Shiba Inu wallets offer basic features, they come in different forms. Some only offer storage, while others provide advanced services like staking and lending. Let's look at the best seven Shiba wallets on the market.
ZenGo Wallet is a non-custodial mobile web3 wallet that allows users to buy, trade, sell and exchange Shiba Inu for various supported cryptocurrencies via the ZenGo app, with simplicity and robust security. This wallet is the first crypto wallet without private key susceptibility. It is a keyless wallet. This means users don't need to back up private keys. Accounts are linked to iCloud or Google Drive and secured with face mapping.
ZenGo was developed by KZen Networks, an Israel-based company that builds blockchain products focused on security and UI. The company was started by Gary Benattar, Omer Shlomovits, Ouriel Ohayon, and Tal Be'ery. In 2021, the company raised a total of $24 million, backed by big names in tech, including Samsung.
Features
ZenGo allows you to track your SHIB and easily View your SHIB Portfolio using its Historical Charts feature.
Users can securely buy Shiba Inu using fiat currency such as Euros, U.S. dollars, and via several payment partners.
Users can purchase Shiba Inu with Visa and Mastercard, mobile payment app, SEPA, or Swift transfer in various countries.
ZenGo offers full NFT functionality.
Pros and Cons
Pros
Send and receive Shiba Inu Within the app or to a different wallet with a single swipe or tap
Protect your crypto with our bulletproof security
Active Customer support is accessible directly via the application.
3-Factor authentication process
Stake and earn interest on your Shiba
Supports IOS and Android
Cons
Not compatible with WalletConnect for use with other DeFi dApps
Have to store recovery backup online – iCloud or Google Drive
eToro Wallet is a mobile cryptocurrency wallet that allows users to buy and swap cryptocurrencies instantly. Users can store, receive, and transfer SHIBA alongside over 120 different assets. On April 26, 2019, eToro launched eToro, a fully regulated crypto wallet that forms part of the global trading platform's mission to expand its crypto-related services.
The eToro Wallet offers users an actual private key and on-chain addresses. Apart from safely storing your digital coins and tokens, eToro Wallet offers an in-built exchange, allowing you to convert one cryptocurrency for another without transferring funds in or out. In addition, you can even purchase cryptocurrencies directly from your wallet using a debit or credit card. Shiba Inu is listed on the wallet as "Shiba (in millions)."
Features
The eToro Wallet supports both Android and iOS systems.
Standard KYC (Know Your Customer) process
The wallet links directly to a user's Toro trading account
With the eToro Money wallet, users can swap, buy, store, receive and transfer hundreds of 120 supported different assets.
Users cannot use the wallet to deposit crypto into their eToro trading accounts – only withdraw some selected coins.
Whereas eToro users previously did not have control of their private keys, the Toro Money wallet now provides users with a true private key and on-chain addresses.
Pros and cons
Pros
Established, global platform
Innovative and easy-to-use social trading experience
Advanced trading features in the mobile app.
Cons
Only available in 46 U.S. states
Lack of advanced features like staking
Guarda wallet allows users to buy SHIBA Inu and other supported crypto assets via web extension, mobile, and desktop. With Guarda wallet, users can easily store, exchange, buy and send their Shiba Inu assets anytime. The multi-chain wallet supports over 60 major blockchains with various wallet solutions. Since Guarda wallets are fully non-custodial, they give users full control over their crypto.
Guarda Wallet is backed by GUARDACO LDA, a blockchain company established in 2017. Guarda started as a simple ETH Wallet and has grown to offer a wide range of services.
Features
Supports multiple coins, including BEP-2 and ERC-20 tokens
The wallet can be connected to the Ledger hardware wallet API – for improved security
Offers loan and prepaid Visa card services.
Provides staking for users to earn a return.
With Guarda wallet, users can also create their own ERC-20 or HBAR token
Support: Offers an extensive FAQ and a ticket system for more specific support
Guarda wallet also offers a referral program, which rewards users once someone joins the platform via their referral link.
Pros and cons
Pros
Supports thousands of crypto assets across multiple blockchains
Allows users to buy, swap, borrow, stake, and earn crypto
Supports Visa cards
Users can trade different coins and tokens from within the wallet software
Purchase SHIBA and other supported crypto assets with dollars or euros (or other fiat currencies) from within the app.
Cons
It is a light wallet – users are not running full nodes with this software.
Only supports Ledger hardware wallets, not TREZOR or KeepKey hardware wallets.
Relatively high in-app cryptocurrency purchase fee
OKX wallet supports Ethereum-based ERC-20 tokens making it suitable for storing SHIB (the Shiba Inu token_. The wallet is non-custodial and allows users to buy, sell, stake, and exchange crypto assets without incurring extra costs and fees. The native wallet is accessible via mobile applications, web extensions, and wallet connect: users can import their existing wallet.
The wallet supports more than 3000+ tokens and 42 blockchain networks, both EVM and non-EVM. This includes Ethereum, Aptos, Tron, and Solana.
Users can interact with different on-chain projects and access DApps on multiple chains without switching wallets.
OKX wallet is a product of the main exchange platform OKX Exchange, a Chinese exchange built by OKCoin. With the OKX Wallet, users are in charge of their own private keys and have seamless access to the web3 ecosystem.
Features
Security: OKX Wallet is linked to the KYT system, where users can be alerted based on risk monitoring to protect user funds.
Trade and Develop NFTs: Buy, sell, create, mint, and list NFTs all on its NFT Marketplace
Universal gateway to DApps: DeFi and GameFi fun, and earn yields
Available as a wallet browser extension and mobile devices (IOS and Android)
Support; handy guides, explainers, and FAQs
Custom network mode allows users to use testnet and custom RPC
Pros and cons
Pros
Wide range of services
High APY's for staking
Thousands of supported crypto assets
Buy/Sell interface that's easy to use
Educational resources
Cons
Not available in several regions.
The Ledger Nano X is a secure hardware wallet that allows users to store and manage Shiba Inu tokens. The wallet is Bluetooth enabled and allows users to store Shiba, plus thousands of other supported crypto assets and NFTs, offline. With Nano X, users can buy, sell and swap digital assets with the Ledger Live feature.
Ledger, founded in 2014, is a leading cryptocurrency and blockchain application company that offers security and infrastructure solutions.
Features
Security: Ledger Nano Z is an encrypted device that stores Shiba Inu assets offline, thereby protecting users' funds from emerging internet risks.
Ledger Live app: gateway to managing Shiba and over 5,500 assets – stake and earn, checking your real-time balance, tracking transaction histories, and more.
Securely buy, grow, swap, and manage your NFTs with a new Bluetooth-enabled hardware wallet
Connect with your iOS or Android smartphone via Bluetooth
Pros and cons
Pros
Supports over 5,500+ cryptocurrencies
Supports wireless connectivity (Bluetooth)
Simple and comprehensive user interface
Big screen size (128 x 64px)
Can install 100 apps simultaneously
Support for NFTs
Android and iOS compatible
Cons
No touch screen
Relatively expensive
Another leading hardware wallet is the Trezor Model T. Similar to the Ledger Nano X, the Trezor wallet allows users to buy, sell, and manage a huge variety of crypto, including Shiba Inu. Compared to Ledger Nano X, Trezor has improved features such as a color touchscreen and advanced security features.
The Trezor Model T is a hardware wallet by SatoshiLabs, the world's first cryptocurrency hardware wallet. The company launched in 2011, introduced its first hardware product (Trezor One) in 2014, and launched the Trezor Model T in February 2018.
Features
Security: Private wallet keys are stored offline and offer U2F and FIDO2 authentication methods
The wallet is supported on desktops, Windows, macOS, and Linux, and web browser support (Firefox and Chrome)
The hardware wallet comes with a USB cable, two cards to write seed recovery phrases, and TREZOR stickers.
Pros and cons
Pros
Cold storage for over 1,867 crypto assets
Large touch screen (240x240px)
Multisignature protection for your SHIBA Inu coin
Offers support for Ethereum-based NFTs
Can be synced with various web3 wallets, such as MetaMask, for DeFi offerings
Cons
Doesn't support iOS
Relatively expensive
Requires a third-party app to stake and manage NFTs
7. Safepal S1 (hardware wallet)
The SafePal is a crypto hardware wallet that allows users to store Shiba and more than 5000+ other cryptocurrencies, including NFTs. To ensure safety, the SafePal S1 hardware device stores users' private keys, which are offline. Top crypto companies, including Binance Labs, Trust Wallet, and the Litecoin Foundation back the wallet.
The hardware wallet comes with three recovery phrase sheets, a small USB cable, and a card with QR codes for downloading the SafePal app and reading the guides. The SafePal S1 is the first product from SafePal, a hardware and software wallet company that launched in early 2019 and is currently based in Shenzen. Other products include an app, a browser extension, and a cold wallet.
Features
Security: the hardware wallet features a secure EAL 5+ chip that produces unique random keys.
The SafePal S1 hardware wallet supports over 5000+ coins
SafePal S1 is a tamper-proof device that does not require Bluetooth, WIFI, or any form of connection to interact with its mobile app.
Pros and Cons
Pros
Supports 5000+ assets
Has a self-destructed model to prevent a malware attack
Easy to link with mobile app
Buy crypto with a credit/debit card
Offers NFT Storage for ERC721, ERC1155, and BSC NFTs and support platforms like Opensea, Raible, and Sandbox
Unlimited storage
Introduce new tokens via firmware upgrade
Cons
Complex for new traders to transact
Comparison table
| | | | | |
| --- | --- | --- | --- | --- |
| Shiba Inu Wallet | Wallet type | Supported Assets | Price | Supported Platforms |
| Zengo | Hot | SHIBA, Bitcoin (BTC), Ethereum (ETH), etc. | 0% fee for new users then up to $200 on first purchase | iOS and Android |
| Safepal S1 | Hardware | SHIBA, Bitcoin (BTC), Ethereum (ETH), and 5000+ coins | $49.99 | Mobile app, a browser extension, and a cold wallet. |
| Trezor Model T. | Hardware | SHIBA, Bitcoin (BTC), Ethereum (ETH), 1,800+ crypto assets | $219 | Windows, macOS, and Linux, and web browser support (Firefox and Chrome) |
| OKX | Hot | SHIBA, Bitcoin (BTC), Ethereum (ETH), etc. | Free | iOS and Android |
| Ledger Nano X | Hardware | SHIBA, Ethereum (ETH), etc. | $149 | Windows, MacOS, Linux |
| eToro Wallet | Hot | SHIBA, Bitcoin (BTC), Ethereum (ETH), etc. | Free | iOS and Android |
| Guarda wallet | Software | SHIBA, Bitcoin (BTC), Ethereum (ETH), etc. | Free | Linux, MacOS, Chrome, Andriod, Windows, AppGallery, Ubuntu, Debian |
Are Shiba Inu wallets secure?
While the above-listed crypto wallets offer a high level of security for securing your Shiba Inu assets, unscrupulous security practices by the user can lead to a complete loss of funds. Crypto enthusiasts need to employ necessary risk management. Never share a wallet's login details, recovery phrases, or private keys with anyone.
Frequently asked questions
Is there a wallet for Shiba Inu?
Which wallet is best for Shiba Inu?
Which hard wallet supports Shiba Inu?
Can a Coinbase wallet hold Shiba Inu?
Is Shiba on Coinbase wallet?
Disclaimer
In line with the Trust Project guidelines, the educational content on this website is offered in good faith and for general information purposes only. BeInCrypto prioritizes providing high-quality information, taking the time to research and create informative content for readers. While partners may reward the company with commissions for placements in articles, these commissions do not influence the unbiased, honest, and helpful content creation process. Any action taken by the reader based on this information is strictly at their own risk.