Reddit's MOON tokens are an interesting idea. Thanks to these, users on the r/Cryptocurrency subreddit can earn actual value for contributing to the platform via posts, comments, and more.
That said, they might appear confusing to some. This guide will break down what these MOONs are, and how to acquire them, among other things.
What is MOON crypto?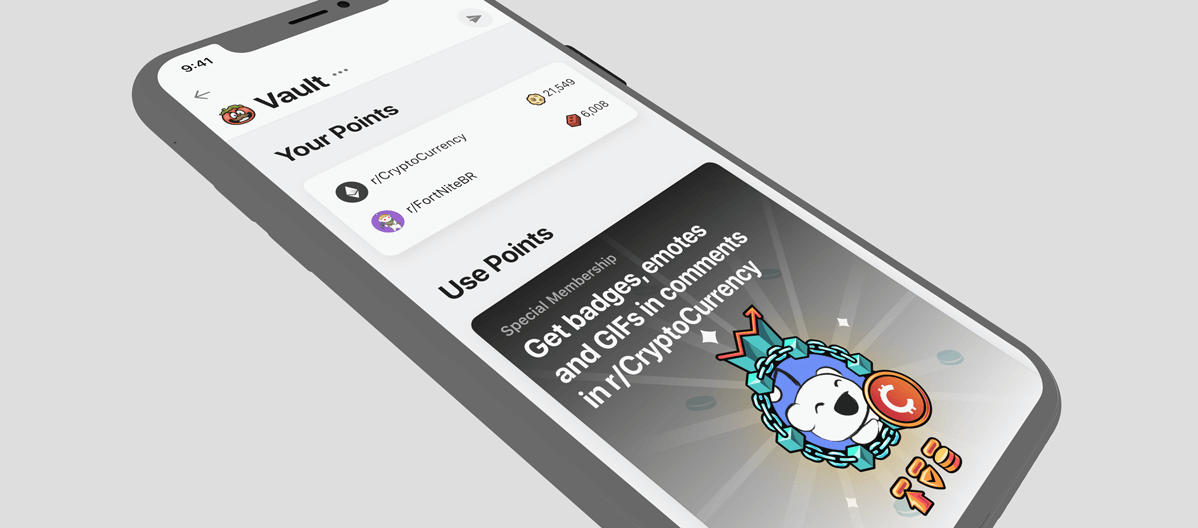 As mentioned, MOON is the official cryptocurrency of the r/Cryptocurrency subreddit. Basically, anyone who contributes to the subreddit in any meaningful way is eligible to earn MOON, providing the token a sort of inherent value.
However, what's interesting about Reddit MOONs is that the idea isn't unique to just r/Cryptocurrency. In actuality, the asset is considered part of the Reddit Community Point (RCP) program. RCP is an initiative that pairs participating subreddits with their own cryptocurrency for participating. MOON is simply one of many.
Reddit MOONs and RCP, in general, are ERC-20 tokens. This means they're interoperable with all types of Ethereum-based cryptocurrencies. On top of that, RCP is entirely anonymous, so there's no way to trace a MOON token to its owner.
How do I get Reddit MOONs?
Earning MOON crypto is surprisingly easy in the grand scheme of things. For one thing, you can acquire the asset effortlessly by generating Reddit karma. On Reddit, that simply means posting quality content and comments and getting upvotes from the community. You can also earn Reddit MOONs from tips via other users as well.
You can view your stored MOON token and other assets from your vault, which is something all Reddit users have. A vault simply acts as any other cryptocurrency wallet, containing a public and private key, wallet address, and more. Users can access their vault via the Reddit mobile application.
Otherwise, Reddit as a platform has released 50 million Reddit MOONs to all of its users. Initial releases will vary based on a user's current r/Cryptocurrency karma. From there, tokens will release to users on a monthly basis utilizing the same criteria, topping at 5 million per month.
However, there will only be 250 million MOON tokens at maximum. On top of all this, there are some MOON tokens that are held and released in other ways, such as to support r/Cryptocurrency moderators, among other use cases.
It's also worth noting that when users spend their MOON, these assets are taken out of circulation completely. Of course, such a method makes the token rarer over time, ideally increasing the value of such a currency as time goes on. Users can spend MOONs on badges, GIFs, and other unique items to show off a user's subreddit participation. They are also used to add importance to poll answers, and also provide an overall reputation within the space.
What is MOON crypto worth?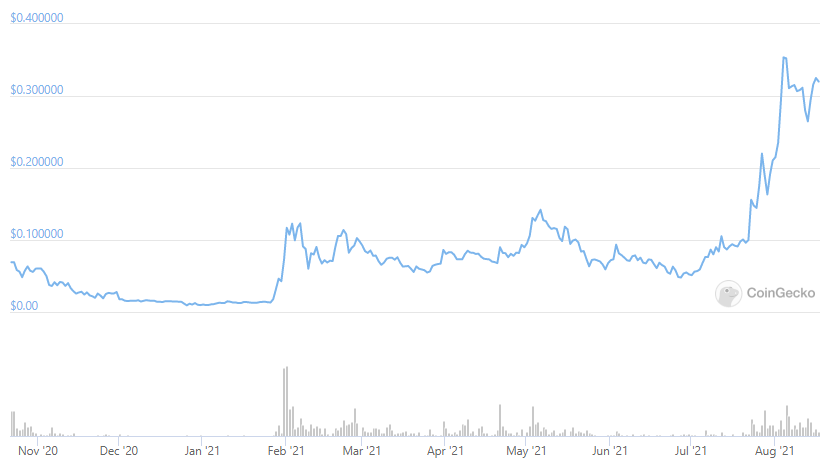 As of press time, MOON crypto is worth around $0.316. It's an asset that has increased in value since its launch, gaining some popularity as 2021 has gone on.
Is MOON coin a good investment?
The value of Reddit MOONs is purely speculative, but it's one that appears to have a bright future. After all, Reddit users value their karma as it is. MOONs simply add real-world value to said karma, though it's limited to this specific subreddit for now.
That said, if users can convert their MOON token to other ERC-20 assets, they're more likely to spend time involving themselves with the community. Of course, token burning is another thing. As MOON tokens burn once they're spent, the asset's rarity will continually increase, and so might its price.
Overall, the decision is entirely up to you. If you have the money to burn, it could be a good investment if you believe in the project. Just make sure not to invest more money than you can afford to lose.
Where can I buy MOON crypto?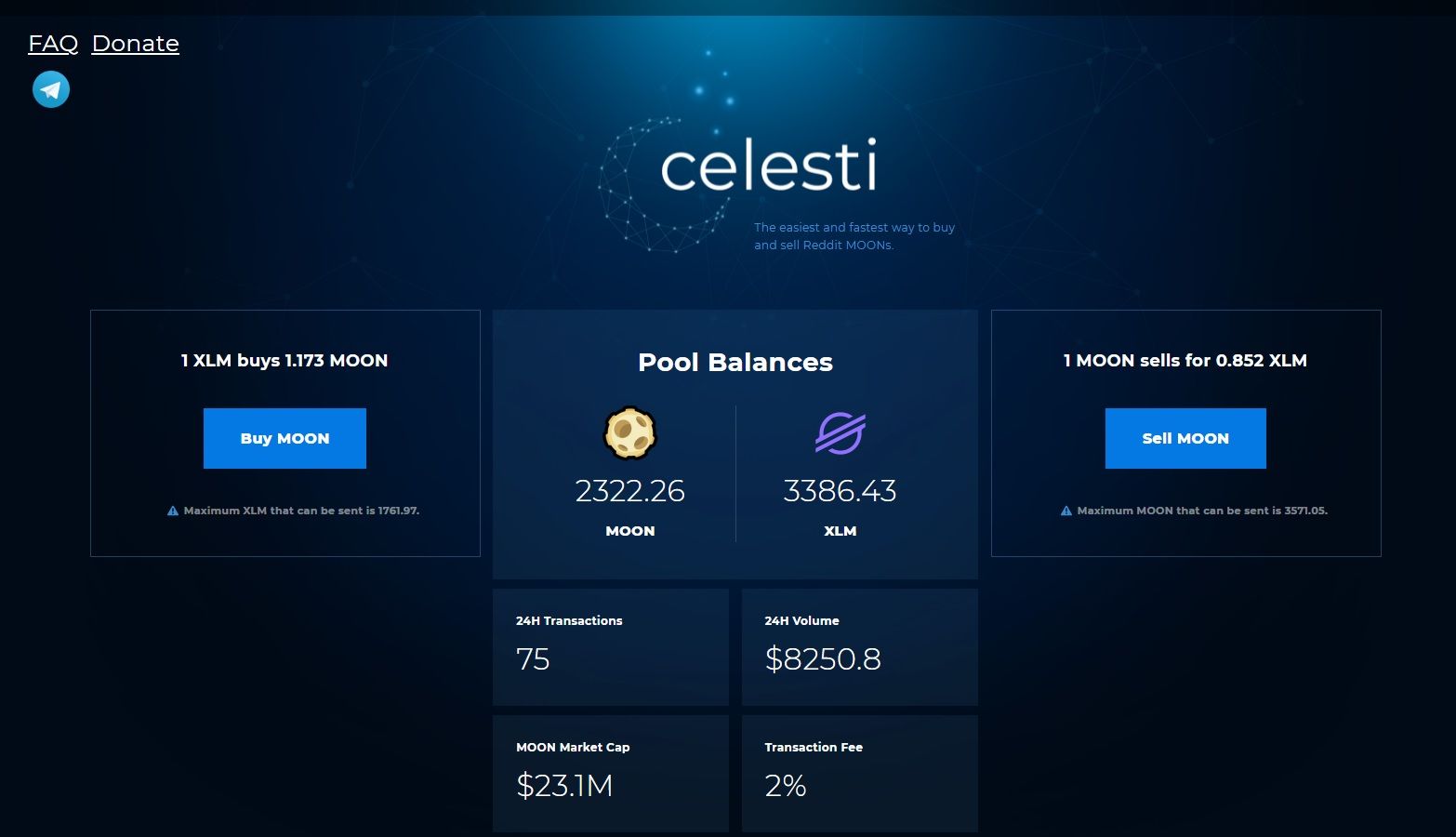 Acquiring MOON can appear difficult, but this guide will help you do so.
Head to Celesti.trade to start out. Note that you'll need some stellar (XLM) to make a purchase. Click on "Buy MOON" and input your Reddit vault wallet address. This ensures the MOON will be properly sent to you.
From there, enter the return address and memo in case the transaction goes wrong. This way, you won't lose your XLM. The platform will then provide you with a wallet address. Copy that address, paste it into your wallet with XLM, and send the required amount of assets to that address.
Once you've completed this process, the MOON will show up in your vault in due time.
Now, if you'd like the sell your MOON, the process is similar. Simply select "Sell MOON" on the Celesti home page. Input your XLM wallet address, a memo, and then your Vault wallet address in case the transaction fails. That way, the website can send your MOON back to your Reddit vault.
It's that simple! Now you can buy and sell Reddit MOONs without issue. There are other ways to acquire MOON tokens, but Celesti is one of the easiest ways to do so.
Reddit MOONs to the moon?
As you can see, it's quite easy to get your hands on some MOONs. It isn't the most revolutionary asset out there, but the straightforward use case and acquisition make it worth giving a try.
Now you're aware of Reddit MOONs, what they're worth, and how to buy and sell the assets. Hopefully, you feel ready to participate and start earning some MOON! Good luck out there.
Disclaimer
All the information contained on our website is published in good faith and for general information purposes only. Any action the reader takes upon the information found on our website is strictly at their own risk. At Learn, our priority is to provide high quality information. We take our time to identify, research and create educative content that is useful to our readers. To maintain this standard and to continue creating awesome content, our partners might reward us with a commission for placements in our articles. However, these commissions don't affect our processes for creating unbiased, honest and helpful content.