As the adoption of blockchain technology continues to grow, efficiency becomes more of a priority. While there have been some significant upgrades to blockchains since bitcoin came on the scene, improvements in efficiency aren't where they should be. One of the leading threats facing distributed ledger technology (DLT) today is the lack of interoperability — or rather, the ability with which different blockchains can communicate with one another. This is where the Quant cryptocurrency network comes in.
To ultimately change how data, assets, and information cross digital ecosystems, Quant Network provides a seamless solution to the issues surrounding blockchain. In this guide, we take a closer look at Quant's innovative system, how it works, as well as where to buy Quant's native cryptocurrency token (QNT).
What is interoperability?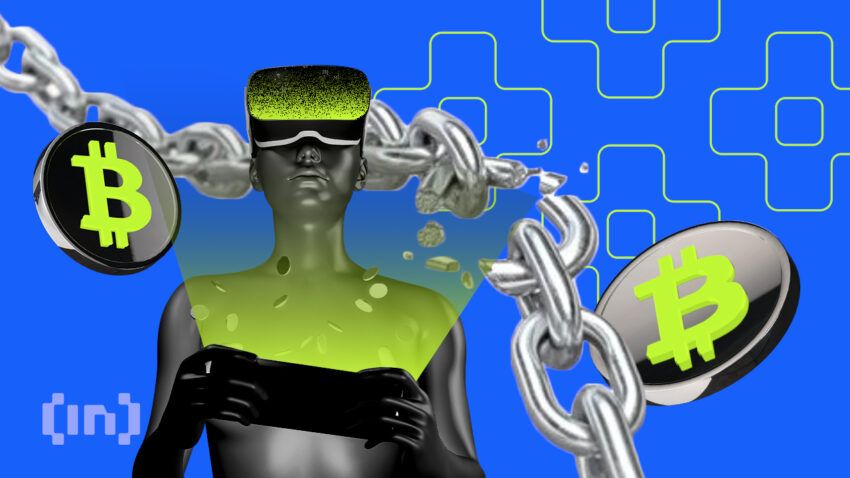 Before delving into the details of the Quant Network, it's important to under what interoperability is. This describes the process by which data and information can be accessed across different blockchains. Most blockchains aren't built the same, so there is a lack of compatibility between them.
As such, it is difficult to share and combine resources and data from one blockchain that could seamlessly benefit another blockchain. By leveraging the benefits of multiple blockchains simultaneously, more powerful and diverse products and services can be created.
What is Quant Network?
Quant Network is a decentralized blockchain platform that provides interoperability without reducing the system's efficiency. Quant's Overledger network makes it possible to connect blockchains together. Currently, the Quant Network supports Bitcoin, Ethereum, Stellar, Ripple, EOS, IOTA, J.P. Morgan's Quorum blockchain, and Hyperledger Fabric.
Who founded Quant Network?
Gilbert Verdian and Dr. Paolo Tasca founded the Quant Network in 2015 and launched it in June 2018. Verdian came up with the idea to create an interoperable blockchain network while working in the healthcare industry.
Before launching Quant, Verdian held some prominent positions in companies like BP Oil and Ernst & Young. He later founded the ISO Standard TC307, which today is used by 57 countries in blockchain interoperable development. Alongside Gilbert, entrepreneur and digital economist, Dr. Paolo Tasca has served as a blockchain advisor for EU Parliament, the UN, and other central banks.
How does Quant Network work?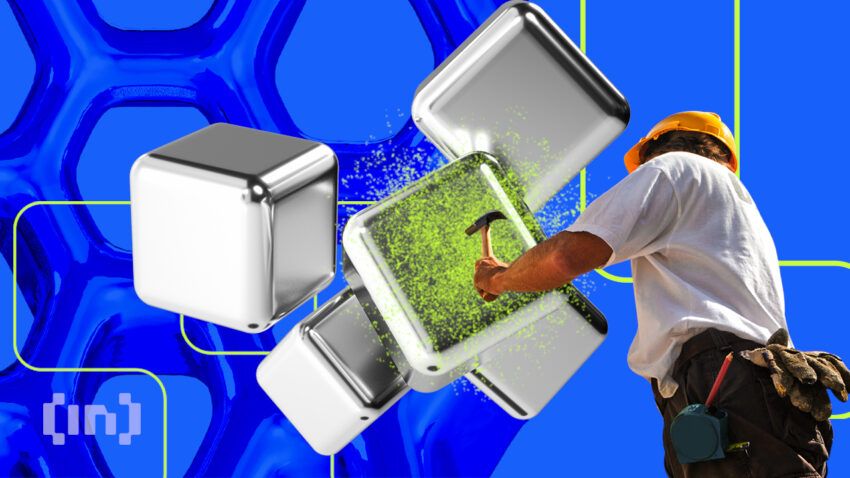 Quant Network was created to mitigate the issues commonly encountered on blockchains regarding communication and scalability. The protocol uses Ethereum as its base, since it offers the security and interoperable capabilities needed for its functions. Through its modular architecture that acts separately from the other ledgers, Quant works above the networks. Keep in mind that Quant Network is not a blockchain; it is a networking ecosystem that utilizes some key elements described below.
The Overledger Network
Inspired by the TCP/IP communication network architecture, Overledger provides the missing link between internal ledgers and external networks. Using Overledger's technology, businesses can now access a diverse array of features on multiple blockchains at once that the platform enables access to. It uses the protocol Overledger DLT Gateway to fulfill the tasks between blockchain exchanges. Its operating system, Overledger OS, is a "hyper-decentralized" blockchain operating system that allows the system to run and store data on multiple blockchains simultaneously.
Furthermore, interoperability is not limited to just transferring value between blockchain networks. There is also a need to transfer messages or transaction storage. This is why the developers have decided to organize the network into distinct layers, with each performing individual tasks.
Transaction Layer: Using ledger technology, this layer handles the transaction storage. Related operations are layered together and verified across the blockchain, and cannot be invalidated once validated.
Messaging Layer: This layer deals with data and information transference. The Messaging Layer includes smart contract data, transaction data, and metadata. This is great for interpreting and translating messages into different languages for other blockchains to understand.
Filtering and Ordering Layer: Similar to handling messaging, this layer's added feature includes filtering out the searches into specific results. Since it's the only layer containing the history of messages, it's responsible for the validation of off-chain messages when they're required.
Application Layer: Valid messages that contain the required format and signature can update relevant application states on this layer. These applications can share, or reference messages related to other apps using "hash pointers."
Multi-chain apps (mApps)
Similar to decentralized applications (DApps) that are run on Ethereum's blockchain, mApps are applications that allow the DApps to function on many different blockchains. There are no restrictions to deal with when developers use this type of application, since they can take advantage of the benefits that can only be possible with varied networks integrated.
For example, developers can acquire data from one blockchain and be part of a consensus of another. The apps are composed of Treaty Contracts, which are just programs that run multiple smart contracts on different blockchains.
Overledger Network Marketplace
The Overledger Network Marketplace allows users to buy and sell their mApps and data, which are executed through the treasury. This is another name for smart contracts run on Ethereum. The small fee taken from the treasury is then transferred to Quant Network. Licenses are paid with fiat using the treasury, which can be used to purchase QNT tokens that are locked in the treasury during the license's predetermined duration.
What makes Quant Network unique?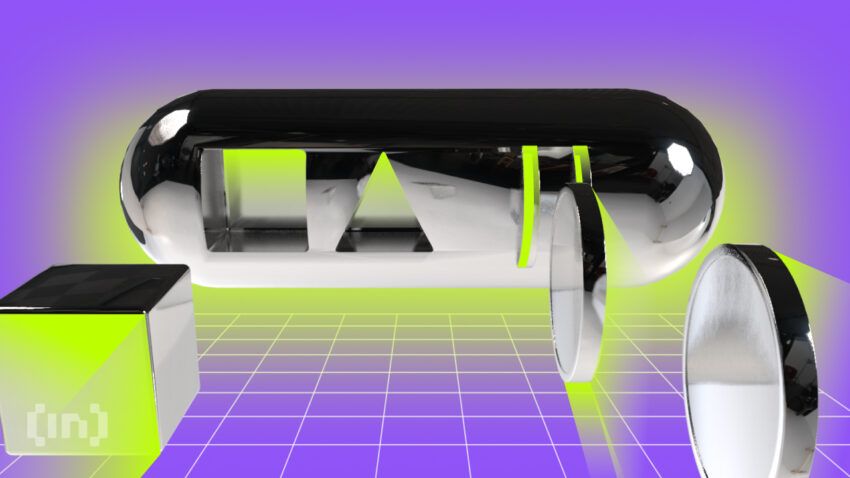 Unlike blockchains like Bitcoin, which focus on providing a way to transfer value, Quant Network offers a wider range of services. This is because it is built on the Ethereum blockchain, which supports many functions, including smart contract integration, decentralized finance (DeFi), and decentralized exchanges (DEX). Some of the features that give Quant Network that competitive edge include:
Overledger operating system
What are the benefits of the Quant Network?
The interoperability between blockchains via Quant's Overledger DLT Gateway allows for a smoother transaction of data, smart contracts, and other applications. These DLT solutions can easily integrate with existing systems, and thanks to Quant's standard API, developers don't need to run their own node. They can interact directly with their desired blockchain.
One defining feature of using the gateway is the ability to write smart contracts in any programming language. In addition, Quant can be installed without prior knowledge of programming or cryptography, which makes it appealing to a wide range of users. Another advantage to consider is Quant can't be forked, so there is no threat of losing communication between the multiple ledgers. This gives the network an additional layer of protection against security breaches.
Quant Cryptocurrency (QNT)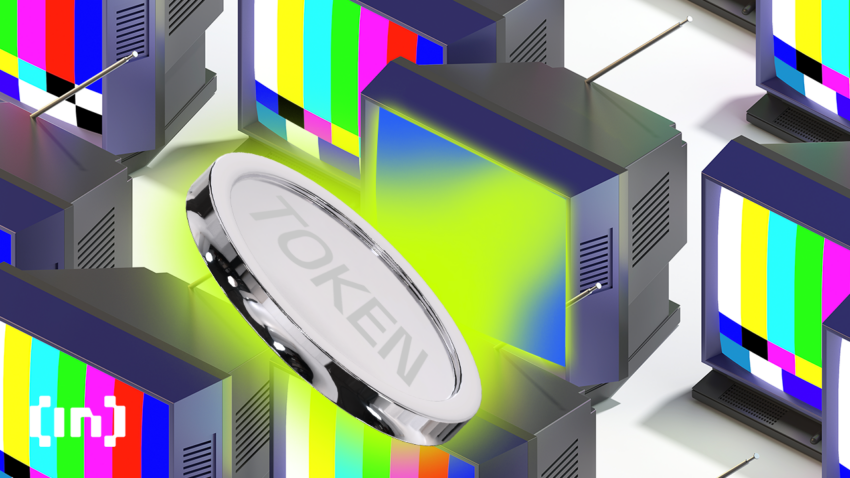 QNT token is the native cryptocurrency of the Quant Network and is used to facilitate interoperable blockchain solutions on the Overledger platform.
Tokenomics
Quant (QNT) has a maximum supply of approximately 14.6 million tokens with a market capitalization of $1.9 billion. The circulating supply right now is set at roughly 12.07 million.
Distribution
The tokens were distributed as followed:
9.9 million ICO public
2.6 million Company reserve
1.3 million Company founders
651,000 Company advisors
QNT staking
QNT crypto can be staked to earn rewards and perks on the Quant Network. Operators of the Overledger Gateway can stake QNT with the platform's treasury to obtain priority in transactions. You can earn up to 4% APY, depending on where you stake. Currently, you can stake QNT on the following three exchanges:
The QNT wallet
You can secure your QNT assets in the Ledger hardware wallet. Unlike online wallets, where your data is vulnerable to hacks, this type of cold storage offers an extra layer of security. Other wallets that support QNT include Guarda and Atomic Wallet.
How to buy QNT crypto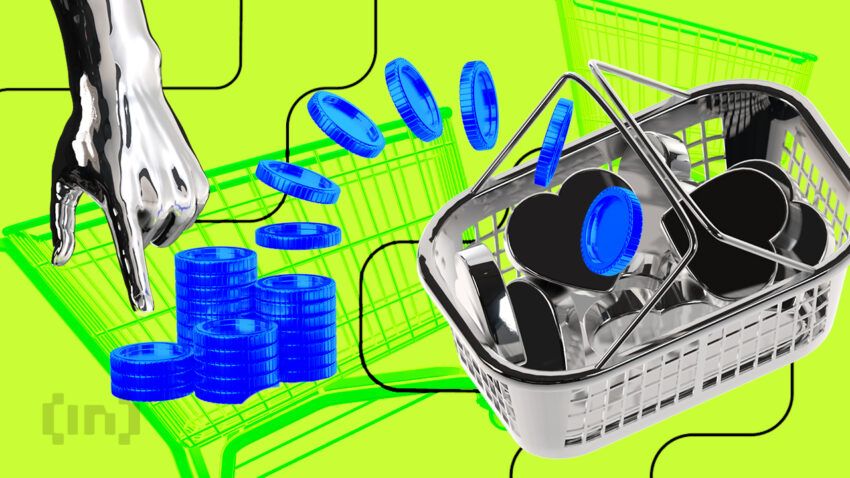 To buy some QNT crypto, you need to register for an account on an exchange that offers QNT trading pairs. Some well-known exchanges to consider include:
In this tutorial, we will guide you through the buying process using eToro as an example.
Step 1: Register a FREE account on eToro
You can register with your email or phone number. If you already have an account, then log in with your details and provide the two-step authentication codes.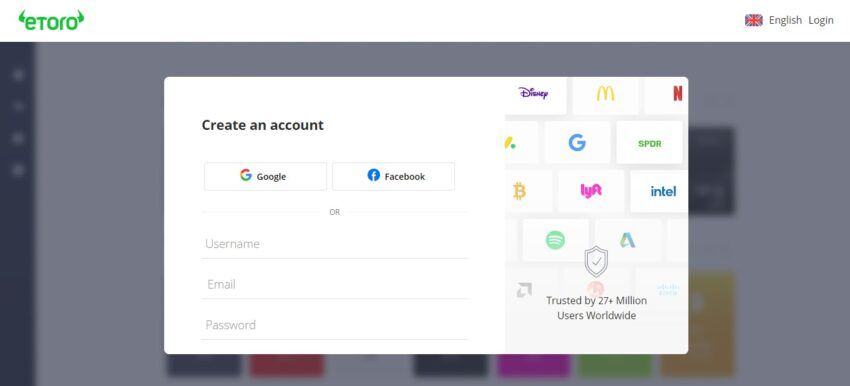 Step 2: Buy crypto by depositing fiat
On the side menu, click on "Deposit Funds" and enter your details. Alternatively, you can search for the coin in the "Watchlist" section and buy from there.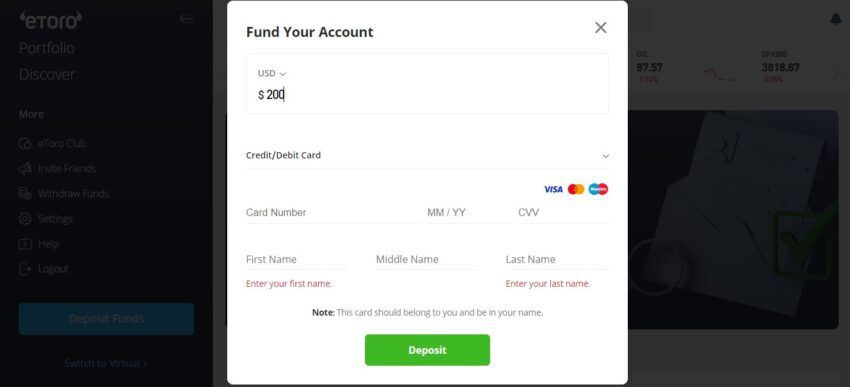 Step 3: Check your portfolio for the balance
Once you have successfully purchased QNT, head over to the "Portfolio" section on the menu. You should see the amount of QNT you just bought.
Quant represents the future of blockchain technology
As the world inches closer to a purely digital age, the use of blockchain technology will prosper. This is especially true for governments when they begin issuing digital fiat currencies to possibly replace our current economy. When this becomes the case, there will be more use cases of network bridging that require linking to different blockchains.
The team behind Quant wants to develop a future based on a concept referred to as the "Internet of Trust." This isn't a new concept. The issue surrounding interoperability has been around for a long time in almost every industry. Now, with the ability to merge networks and gain value from multiple ecosystems using technologies like Quant, we may see the future of blockchain transform sooner rather than later.
*This ad promotes virtual cryptocurrency investing within the EU (by eToro Europe Ltd. and eToro UK Ltd.) & USA (by eToro USA LLC); which is highly volatile, unregulated in most EU countries, no EU protections & not supervised by the EU regulatory framework. Investments are subject to market risk, including the loss of principal.
Frequently asked questions:
What is QNT Crypto?
Quant (QNT) is an Ethereum token that is used to fuel the Quant Network, which provides digital access to various services and applications (mApps). The primary aim of the project is to provide interoperability between blockchains.
Is Quant on the Ethereum blockchain?
Yes. QNT is an ERC-20 token that runs on the Ethereum blockchain, but it can easily be swapped to another blockchain.
What is Quant crypto used for?
Quant (QNT) crypto is used to power the Quant Network and to gain access to Quant's Overledger DLT Gateway.
Disclaimer
In line with the Trust Project guidelines, the educational content on this website is offered in good faith and for general information purposes only. BeInCrypto prioritizes providing high-quality information, taking the time to research and create informative content for readers. While partners may reward the company with commissions for placements in articles, these commissions do not influence the unbiased, honest, and helpful content creation process. Any action taken by the reader based on this information is strictly at their own risk.