CEX vs DEX: October saw the highest DeFi exploits of 2022. These incidents have left users wondering about the pros and cons of CEX vs DEX.
Though DeFi is believed to be the future of finance, the DeFi exploits this month have proven that there is still a long way to go.
CEX vs DEX, a comparison
CEX stands for centralized exchanges, while DEX stands for decentralized exchanges.
New crypto users generally prefer CEX. The user interface (UI) is better in most cases and easy for a new user to understand. DEX can get complicated to explore around. Users complain that they find DEX almost unusable due to UI.
There is a popular saying in the world of Web3, "Not your keys, not your coins." Users do not get complete custody of their assets when using a centralized exchange. The exchange has custody. However, they can access their coins to trade them or to take custody by transferring them to a decentralized wallet.
Since CEX have all the users' fund in their custody, they offer more liquidity. Whereas DEX uses algorithms to match buyers and sellers, eliminating any need for intermediaries.

In DEX, users get complete custody of their assets. But with the custody comes the responsibility to manage private keys safely. The user can no longer access their funds if the private keys are compromised or lost. Since no central authority is behind DEX, no one can help a user restore their fund if they no longer have access to their private keys.
Your keys, hacker's crypto?
A Metamask user reported on LinkedIn how his ETH balance was wiped off his wallet even though he was careful to store his seed phrase on paper "physically." Such incidents and almost daily reports of some sort of hacks in DeFi had made users wonder if Decentralization is just an excuse by service providers to wash off their responsibilities.
What is the vulnerability that hackers are using to exploit decentralized wallets? The victims of these hacks wonder who should be held accountable if their funds get stolen, even though they stored the private key correctly. The crypto community now believes it is too early in the game for decentralized exchanges to experience mass adoption. They hope that the next bull cycle might solve these problems. But for now, users are moving funds back to CEXs for safety.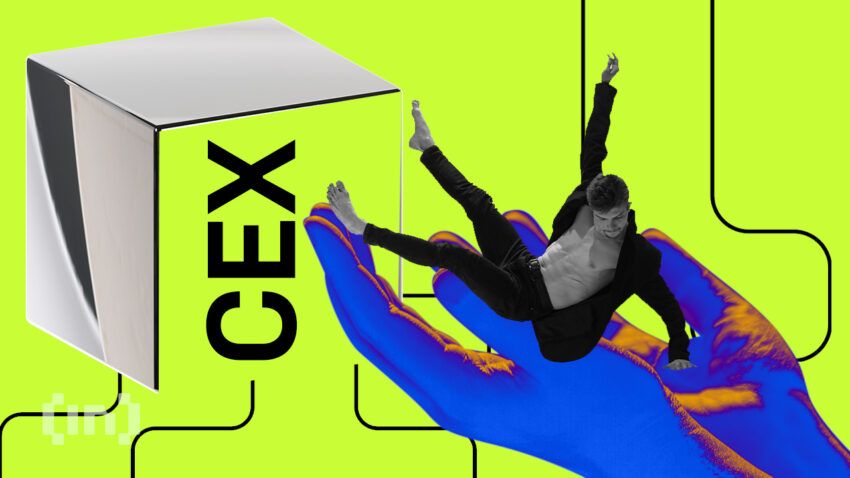 Are your funds safe with CEX?
CEXs have also been victims of hacks. Mt. Gox, a centralized Japanese exchange handling over 70% of all Bitcoin transactions worldwide, is a classic example. Around 850,000 Bitcoin were stolen, and the exchange halted trading, and closed its website and exchange services.
However, according to a statistic by Chainalysis, the vast majority of hacks now target DeFi protocols. But, even in 2022, platforms like Voyager and Vauld still had to suspended withdrawals and deposits and filed for bankruptcy. Users of these platforms don't have access to their funds anymore.
We are all waiting for the day where there should not have to be a tough decision between using CEXs or DEXs. In an ideal world, both options should be sound choices.
Got something to say about what you prefer between CEX and DEX or anything else? Write to us or join the discussion on our Telegram channel. You can also catch us on Tik Tok, Facebook, or Twitter.
For Be[In]Crypto's latest Bitcoin (BTC) analysis, click here
Disclaimer
All the information contained on our website is published in good faith and for general information purposes only. Any action the reader takes upon the information found on our website is strictly at their own risk.