On Nov. 11, 2022, FTX announced that it had appointed John J. Ray III as the group's new CEO following FTX founder Sam Bankman Fried's resignation. Mr. Ray has experience in handling the aftermath of various high-profile corporate failures. However, he is most recognized for his tenure as Enron's CEO during its bankruptcy, where he successfully recouped over $828 million from creditors.
Read on to learn about who John J. Ray III is, what he has done so far, and why many people believe he's the right person to help salvage the collapsed FTX exchange.
Who is John J. Ray III?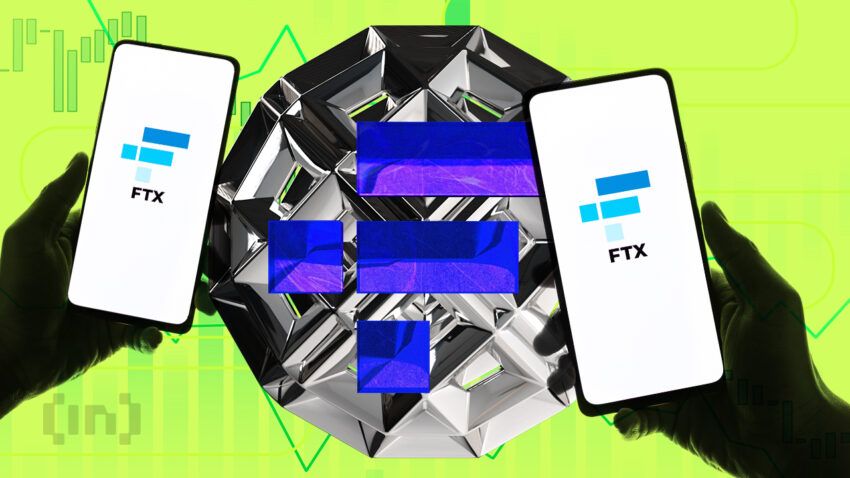 With a legal career spanning over three decades, John J. Ray's reputation as a restructuring expert for high-profile bankruptcy cases earned him the title of 'the turnaround titan.' The Chicago-based attorney is notably known in the corporate world for steering some of the largest failures in the last few decades.
The New York Times reported that John J. Ray III was born and raised in Pittsfield, Massachusetts. He graduated from the University of Massachusetts in 1980 with a Political Science major. While at university, John also served as an intern in the office of Democratic Senator Ted Kennedy.
Afterward, he later pursued a law degree at Drake University. John then began his career at an accounting firm before moving on to the global law firm Mayer Brown in 1984. He then had a short stint in the waste management business before moving on to focus on bankruptcy and restructuring.
What does John J. Ray III do?
I have been director of restructuring in some of the largest corporate bankruptcies in history. I have overseen situations involving allegations of criminal activity and embezzlement. I have also overseen situations involving novel financial structures and cross-border asset recovery and maximization.

– John J. Ray III: Statement to FTX bankruptcy court
Mr. Ray's career in corporate bankruptcies began at Fruit of the Loom, a popular clothing manufacturing company. In 1998, John was appointed as general counsel to the company. However, the company filed for bankruptcy a year later. Thus began John Ray's journey as the officially appointed Chief Administrative Officer.
To manage the company's excess debt, he halted payments to vendors, took legal action against the company's former CEO, and managed the sale of assets to Warren Buffet's investment firm Berkshire Hathaway Corp in 2002. Interestingly, Berkshire Hathaway is still the principal shareholder in Fruit of the Loom until today.
After successfully leading the insolvency proceedings for Fruit of the Loom, John Ray III started his firm, Avidity Partners LLC, specializing in large corporate bankruptcies. Other than the Enron case that he is well-known for, John has led the proceedings for multiple corporations, most notably Nortel, a Canadian tech firm, Overseas Shipholding, and Residential Capital.
Mr. Ray is the Chief Executive Officer of FTX and a host of related entities in a bid to restructure the troubled crypto asset exchange.
Why is John J. Ray III important?
John J. Ray III's reputation for turning around struggling companies led to his assignment to handle the FTX situation. Ray assumed the CEO role at the cryptocurrency exchange FTX in November 2022 following its collapse. Shortly after, he oversaw FTX's Chapter 11 bankruptcy proceedings.
John Ray's appointment as CEO of FTX is significant because it indicates FTX's dire situation. Ray's appointment as a well-respected figure in the financial restructuring world aimed to instill confidence in customers, investors, and creditors.
John Ray III and the Enron case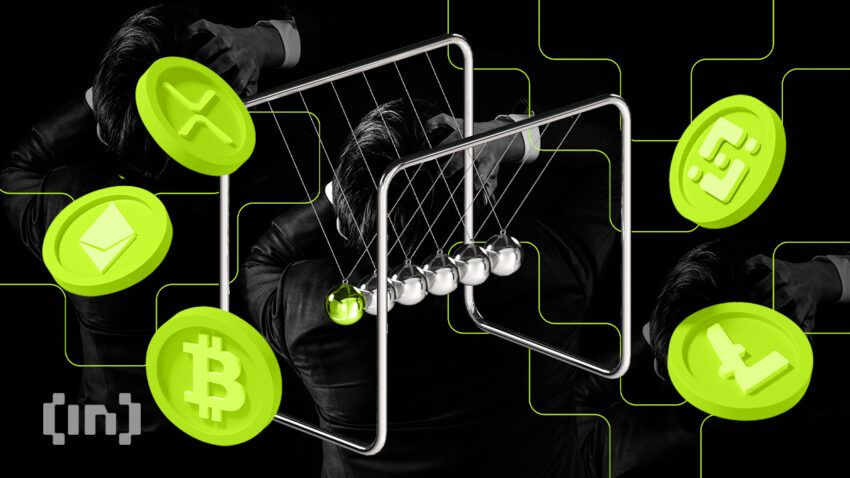 The Enron case was one of the biggest corporate scandals in U.S. history. For six consecutive years until 2001, Forbes named the energy-trading company "America's Most Innovative Company," dubbing it the Wall Street Darling. The '90s bull market propelled Enron even further.
What happened next?
John J. Ray III assumed the role of CEO of the Texas-based energy company from 2004 to 2009, where he acted as a representative for Enron during the company's bankruptcy proceedings.
Enron's bankruptcy was very complex, involving the sale of numerous assets, energy contracts, and business units to pay creditors and stakeholders who had suffered heavy losses due to Enron's collapse. John Ray and his legal team worked to recover assets for Enron's creditors.
Ray's role in managing Enron's bankruptcy proceedings significantly contributed to ongoing discussions about the need for transparency and accountability in the corporate world. Therefore, he also took legal action against the banks he deemed partially culpable for the company's devastating downfall.
He successfully reached agreements with all of them, resulting in the recovery of approximately $22 billion in total. As a result, Enron creditors received more than 50 cents on the dollar instead of the expected 20 cents. In the following years, he recovered over $20 billion more, according to reporting by Bloomberg.
John J. Ray III and FTX
Sam Bankman-Fried founded FTX in 2019, and it quickly established itself as a prominent crypto derivatives exchange. FTX secured $25 billion in funding through Singaporean investment firm Temasek in October 2021, and by January 2022, the FTX Group was valued at $32 billion, while FTX America stood at $8 billion.
In October 2022, global interest rates surged, kickstarting the U.S. banking crisis, the effect of which cut across all industries, including crypto. By November 2022, the exchange completely unraveled and turned out to be one of the biggest crypto scams in the industry. On Nov. 11, 2020, FTX took to Twitter to announce SBF's resignation and, subsequently John Ray's appointment as CEO. Two days later, the SEC filed charges against SBF for defrauding investors.
In December 2022, SBF was arrested in the Bahamas, where he stayed for two months waiting for his extradition hearing. His associates, Gary Wang, and Caroline Ellison, were arrested and charged in the District of New York before his arrival. The two eventually pled guilty to the federal charges brought against them.
After his first court hearing, SBF was confined to his family's home in Palo Alto, California, after posting bail. However, he broke the terms of his bond, and the presiding judge revoked his bail after he determined SBF had tampered with witnesses by leaking his ex-girlfriend Caroline Ellisson's diary. Bankman-Fried is currently being held at the Metropolitan Detention Center, awaiting his trial.
FTX's collapse is regarded as the Enron moment of the cryptocurrency industry. "A lot of people have compared this to Lehman. I would compare it to Enron," former Treasury Secretary Larry Summers told Bloomberg.
Here is a timeline of the events leading up to and following the FTX collapse:
Nov. 2, 2022: CoinDesk reports on a leaked balance sheet from FTX showing the company's liquidity crisis.
​​Nov. 6, 2022: Binance CEO Changpeng Zhao tweets that Binance intends to liquidate its holdings of FTT tokens.
Nov. 8, 2022: Binance indicates interest in a deal to acquire FTX.
Nov. 9, 2022: Binance decides against buying FTX.
Nov. 11, 2022: FTX founder Sam Bankman-Fried resigns as CEO of FTX and files for Chapter 11 bankruptcy protection.
Nov. 2, 2022: John J. Ray III takes over as CEO of FTX.
FTX's FTT token dropped sharply as concerns arose about the exchange's liquidity status, only to drop further after the company collapsed.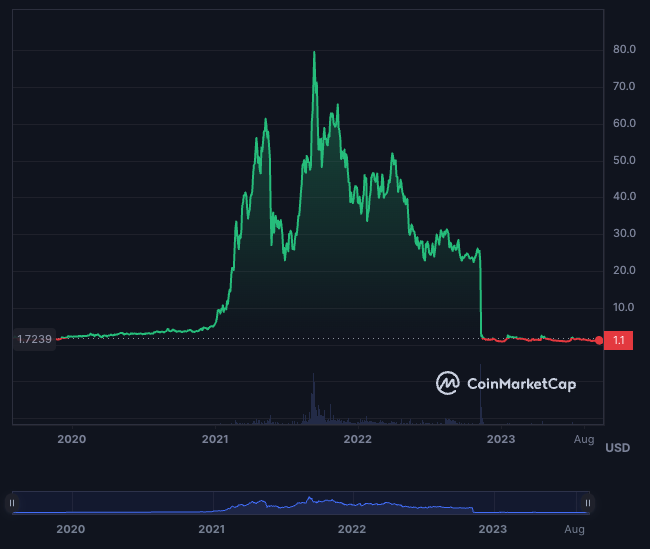 The aftermath
Days after his appointment, John J. Ray III revealed that the cryptocurrency exchange was the biggest accounting failure he had seen in his career.
"Never in my career have I seen such a complete failure of corporate controls and such a complete absence of trustworthy financial information as occurred here."

John Ray III: Fortune
John Ray's first move as CEO was to file a Chapter 11 bankruptcy petition. At that point, FTX faced a severe liquidity crisis, close regulatory scrutiny, and customer withdrawals. Ray's experience in restructuring financially troubled companies and recovering funds in cases of fraud charges was seen as a valuable asset in helping FTX navigate these challenges.
What happened to FTX?
According to a Reuters report, John Ray has recovered over $7.3 billion in cash and liquid crypto assets for FTX.
Some of Ray's findings earlier in the bankruptcy proceedings revealed that Alameda Research, FTX's hedge fund, gave Bankman-Fried a $1bn personal loan. Though FTX and Alameda were meant to be separate entities, they operated as one company. There were also virtually no internal controls or board meetings at any of FTX's entities. Moreover, some customer funds were deposited directly into bank accounts at Alameda Research, as opposed to FTX accounts.
Ray has since then taken several steps to stabilize FTX. The exchange now has new compliance measures and a new board of directors. The prominent attorney also proposed to restart the exchange and has been working to rebuild trust with customers and regulators.
Did you know? John Ray has recovered an impressive $7.3 billion out of the $8.7 billion owed to FTX customers.
What's on the horizon?
Ray's appointment as the new CEO of FTX gives creditors hope that they will receive back at least some of the money they have lost due to the fraudulent activities that led to the collapse of FTX. Given his track record in managing large corporate bankruptcies, he is arguably one of the best people for the job. As of late June 2023, FTX is in a "relaunch" phase, with Ray keen to lead a more equitable FTX 2.0.
Frequently asked questions
Who does John J. Ray III work for?
Who is the new CEO of FTX?
How does John J. Ray III get paid?
What is John Ray famous for?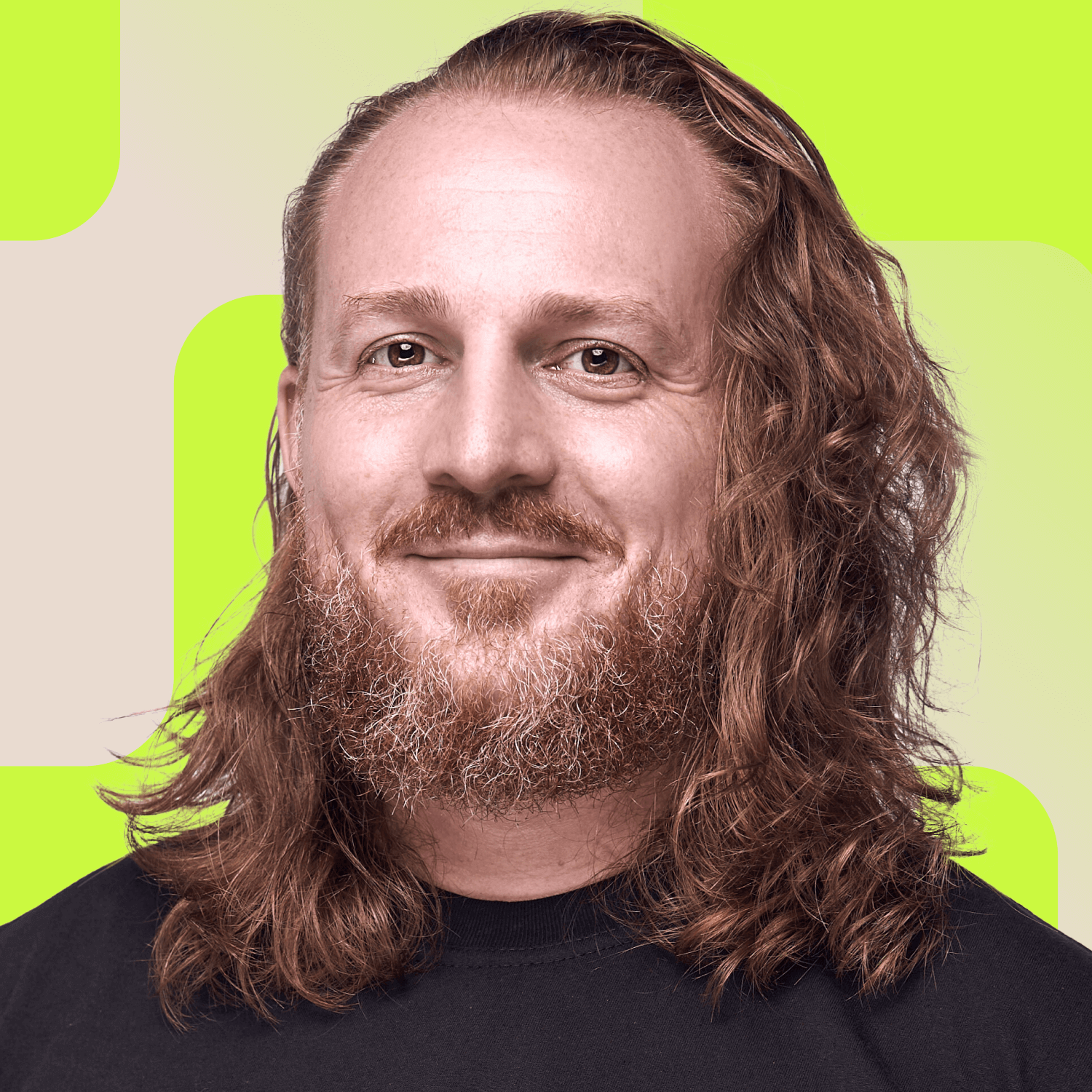 Alex Lielacher is the founder & CEO of Rise Up Media, a content marketing agency that works with bitcoin businesses that are changing the world. He first came across bitcoin...
Alex Lielacher is the founder & CEO of Rise Up Media, a content marketing agency that works with bitcoin businesses that are changing the world. He first came across bitcoin...
READ FULL BIO
Sponsored Sponsored