Although blockchain advances are redefining innovation, society and economic growth in countries like the US and China, India has yet to unlock this technology's full potential. For much of the 2010s, commercial opportunities in India have remained limited in the face of regulatory pushback against cryptocurrencies and skepticism about Blockchain's merits.
Relationship with Key Stakeholders
At the heart of India's struggle to craft a stable, positive and deep Blockchain ecosystem is a fragmented landscape of stakeholders – which includes government, innovators and investors, legacy corporations and banks, and consumers – that do not always see eye-to-eye.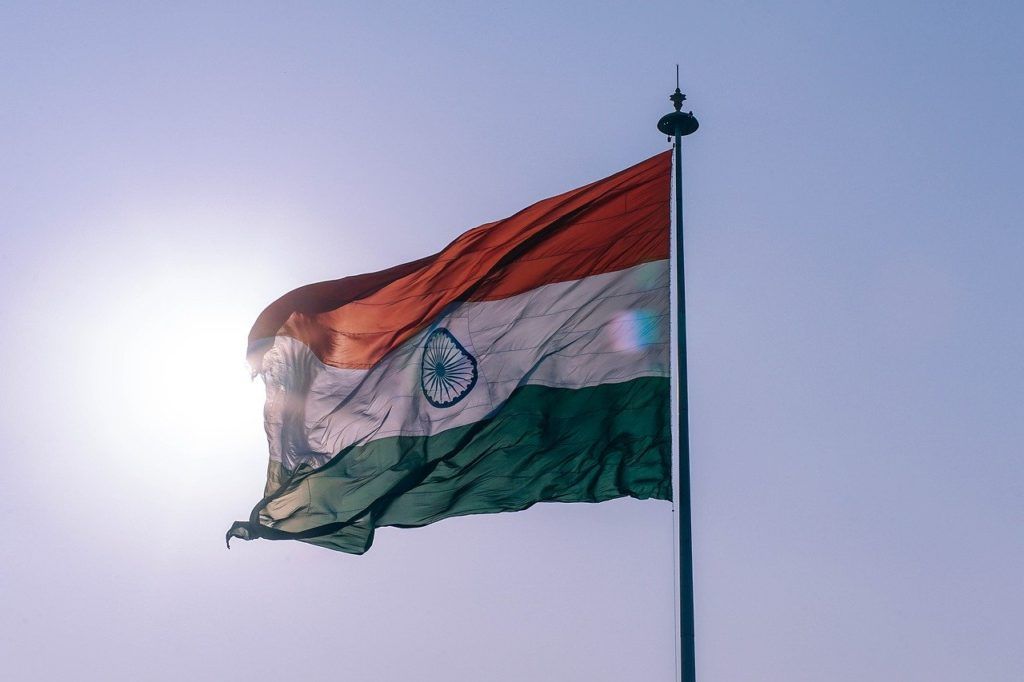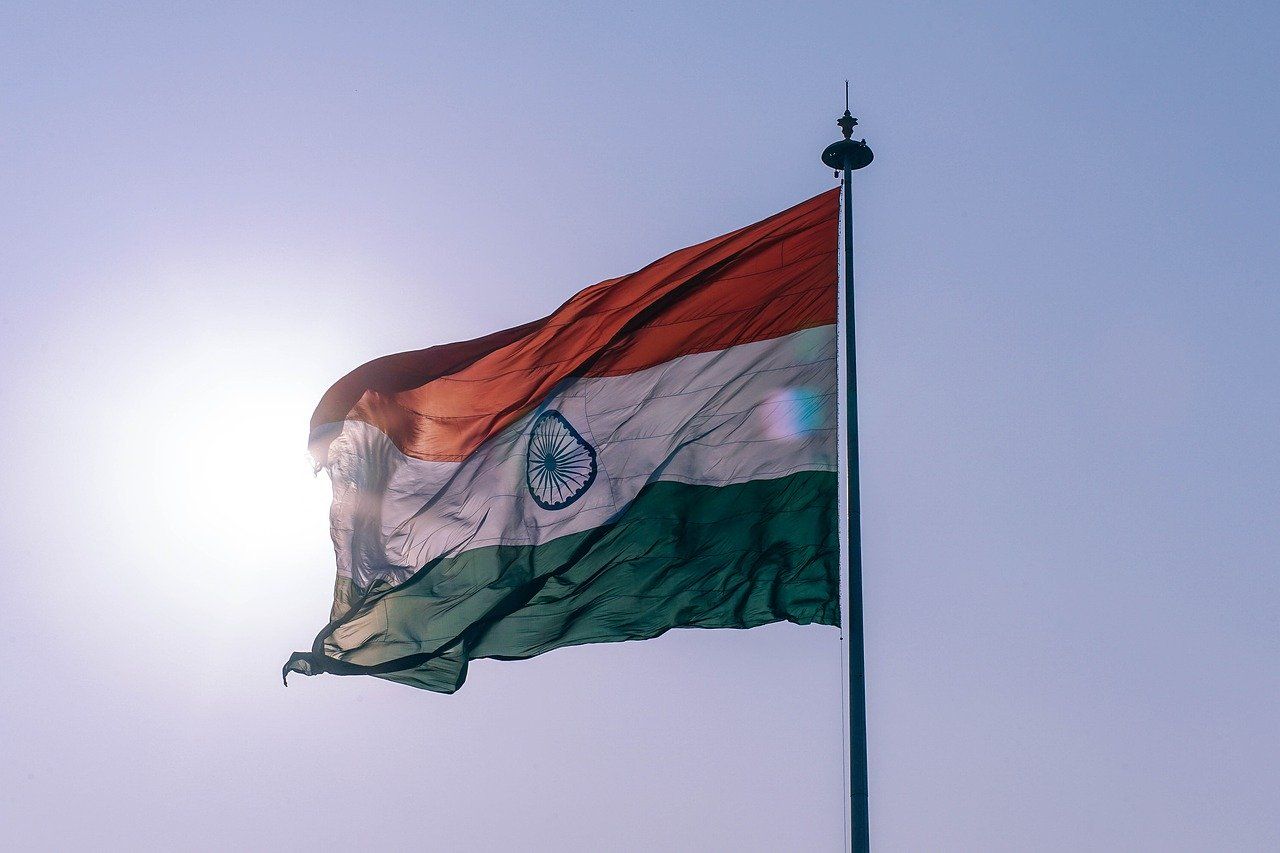 Policy transformation over the last half-decade has been retroactive rather than preemptive, and the relationship between key stakeholders has been tenuous, oscillating between antagonism and begrudging acceptance. Consequently, India is playing catchup while other major powers speed ahead.
This review takes stock of the evolution of the regulatory climate in India as it relates to Blockchain technology in general and cryptocurrencies in particular. Specifically, it examines how the government's ambitions and engagement with cryptocurrencies have evolved, and how innovators have adapted to this environment.
Hardline Stance by the RBI
Historically at the national level, India's central bank also known as the Reserve Bank of India (RBI) has attempted to assert itself as the primary regulatory force on questions of adoption of cryptocurrencies.
Regulation in India has been driven by the logic that cryptocurrencies represent an undefined legal space that opens up money laundering possibilities and help individuals avoid taxation, the RBI has taken a hardline stance and made effort to deter the use of decentralized digital currencies, citing concerns about financial fraud and customer protection and risks to national security.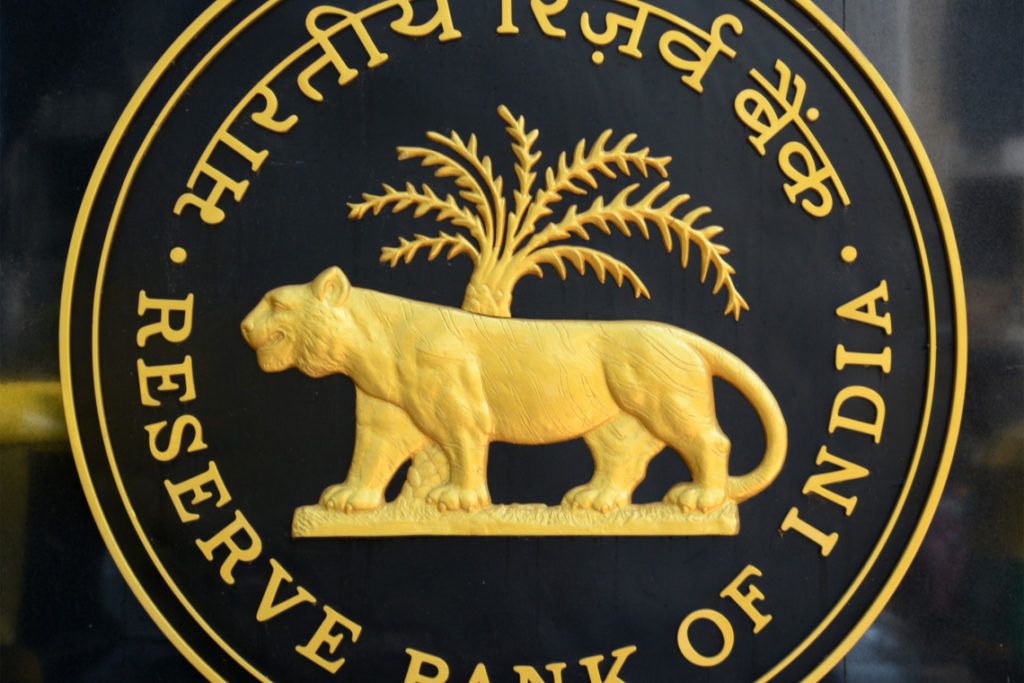 Starting 2013 and up to the turn of the decade, RBI's edicts have grown increasingly escalatory, going from admonishment to an all-out ban on cryptocurrencies.
In 2013 for instance, the RBI issued a press release cautioning against risks posed by virtual currencies like Bitcoin, Litecoin and Dogecoin.
In February 2017, the bank again warned that entities trading virtual currencies had not been licensed to do so. Later the same year, they reiterated their concerns. In 2018, the RBI upped the ante by issuing an explicit prohibition on dealings in virtual currencies.
The RBI has also sought strength and momentum in its anti-crypto stance by forming ideological partnerships with other government bodies, albeit with questionable success. In 2017, a special committee composed of representatives from various ministries, including the RBI, was formed to propose a path forward on cryptocurrency regulation in India
Seeking Private Ban on Cryptocurrencies and CBDC Creation
The committee composed multiple draft bills across a four-year period including the Banning of Cryptocurrency and Regulation of Official Digital Currency Bill in 2019 seeking a partial ban on cryptocurrencies, making possession/trading/transferring/issuing cryptocurrencies punishable, and proposing the creation of a national digital currency by the Indian government.
When the bill failed to be ratified in parliament, the committee drafted and presented the Cryptocurrency and Regulation of Official Digital Currency Bill in 2021 reiterating a blanket ban with a few exceptions.
No decision has been made on the most recent draft, but these attempts effectively scared away innovators and investors, and suggest that elements within the government continue to remain averse to the idea of an alternate domestic currency that "competes" with the Indian Rupee.
Supreme Court's Influence Changes Regulatory Disposition
There are indications that not all sections of government are hostile towards crypto assets, and that there has been pushback against the constraints imposed on blockchain technology by industry bodies and parts of government.
In March 2020, the Indian Supreme Court invalidated the RBI's restrictions citing mandate overreach. The Supreme Court's decision to back cryptocurrencies over RBI's dictates has emboldened other senior government officials to fall in line with the court order.
In a conference in March 2021, the Finance Minister stated that the ministry would leave open windows for experimentation in fintech and blockchain applications.
In the same month, another minister stated that the Prime Minister's office and the government welcome new technologies like blockchain, and would evaluate and explore ideas with "an open mind". One former Finance Secretary known for his anti-crypto views reversed his position claiming that crypto assets and services ought to be encouraged with some regulation.
Soft Endorsement for Crypto Innovation
Despite RBI's overall suspicion towards crypto-assets, there are at least two use cases where regulators have sought an exceptional, softer-than-normal stance.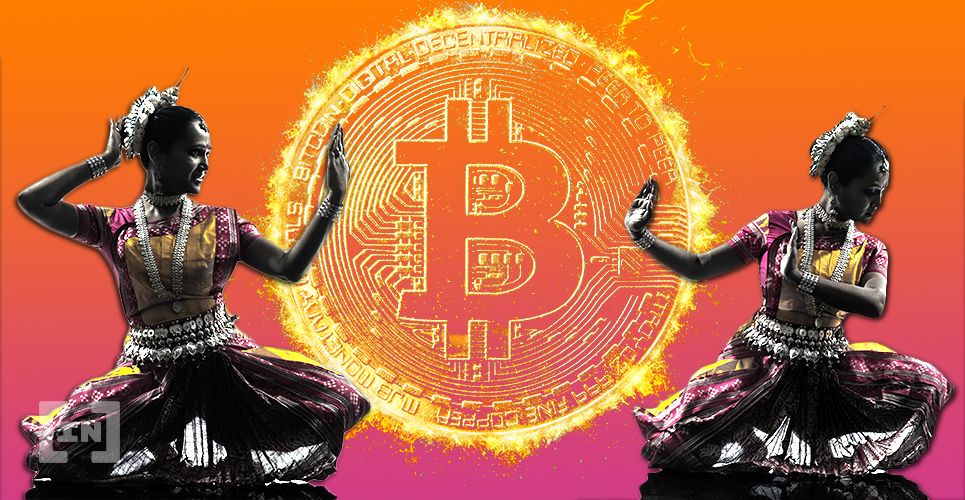 – Development of International Cross-Border Payment System
The first is in the development of an international cross-border payments system, an application area that may have been thrust upon India due to external developments and pressures rather than internal agenda-setting.
In 2020, the G20, an international forum that convenes the world's major economies, made cross-borders payments a priority in order to facilitate lower-cost and faster transfers.
More specifically, the roadmap to build such a payments system involved assessing the roadblocks and frictions in existing cross-border payment models, exploring the potential for new payment infrastructure such as global stablecoins and/or Central Bank Digital Currencies (CBDCs), and designing the steps needed to be taken to make such a system a reality.
As a member of the G20, the Indian government has been forced to rethink its initial disapproval towards the adoption of a digital currency. Other international developments related to digital currencies have also compelled India to become less resistant.
Retail CBDCs are being piloted in multiple countries of the G20, and the threat of a China-owned CBDC and China-built parallel infrastructure on cross-border payments system has necessitated countries, including India, to jump on the bandwagon. As of 2020, India began pilot experiments on cross-border payments systems, now underway in Singapore and the UAE, with an eye on expanding to other Asian countries such as Myanmar and Malaysia.
– Development of Domestic CBDC
The second application is the development of a domestic, retail CBDC for individuals and small business owners with controlled anonymity on the blockchain, i.e. a cryptocurrency where low-value transactions may be carried out anonymously but high-value transactions would require establishing identity.
The RBI revisited a 2018 paper on CBDCs produced by the Committee on Payments and Market Infrastructure as a baseline to come up with a plan.
For the government, a key use case for such a retail CBDC is anticipated to be in offline payments among poorer (or offline) segments of the population in order to shift the volume of financial transactions within the country's existing digital payments ecosystem.
According to some reports, transaction failures have surged with rising digital use during Covid19 lockdowns. Major banks like HDFC, ICICI and the State Bank of India, and international partners like Google Pay have all reported multiple system outages on their digital payments stacks in recent months.
To combat the digital payments problem, the RBI created a special sandbox, i.e. a start-up fund, to encourage innovators to develop systems for non-cash transfers of benefits and subsidies in disaster-prone and rural areas of the country where there is limited or no internet connectivity. ToneTag, a startup that uses soundwave technology to enable offline digital transfers, is one of such partners.
Sub-national Innovation in Cryptocurrencies
While the central government is still largely at a "proof of concept" stage in its adoption of Blockchain technology, multiple sub-national jurisdictions have been more forward-looking with the role of cryptocurrencies in local economies.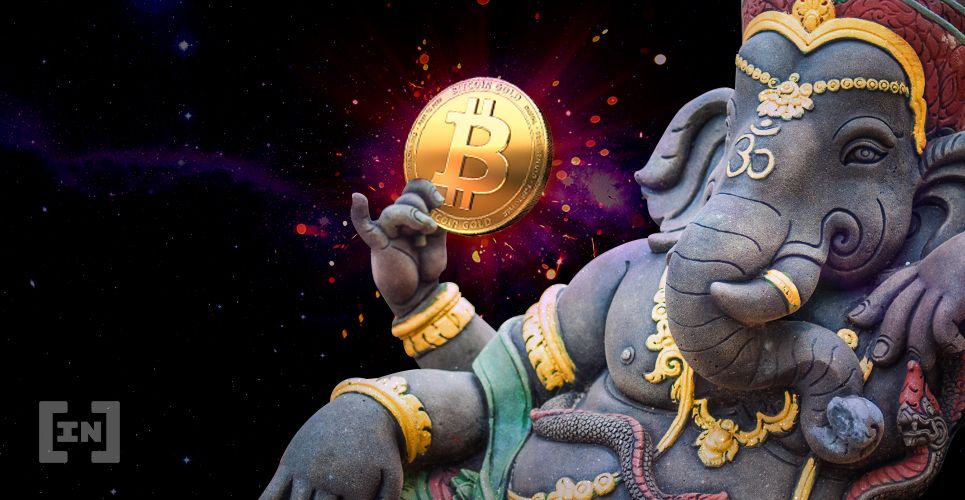 Consequently, partnerships abound across the country, particularly on issues related to land and property rights, insurance for farmers and issuing digital certificates. Here are a couple of instances:
Tamil Nadu
For instance, Tamil Nadu, a state in southern India, has led the way by crafting policies to guide the roll-out of blockchain technology. Recently, the government of Tamil Nadu floated a major request for proposals to build state-wide Blockchain infrastructure and identified specific use cases.
Haryana
Additionally, the government in Haryana, a state in northern India, has partnered with several private companies, academic institutions, ministries and the local "tech park" to launch a start-up incubator in-state. The state government plans to attract capital, infrastructures and mentors to support 100 blockchain start-ups before 2025.
Andhra Pradesh
In Andhra Pradesh, a state in southern India, the local government has adopted blockchain to build a tamper-proof ld registry.
Kerala
In Kerala, another southern Indian state, state banks are working with local blockchain start-ups to build more efficient cross-border remittance solutions.
Assam, Goa, West Bengal and Telangana
In Assam in eastern India, the state government is deploying blockchain solutions to solve governance challenges. Goa, a state in western India, hosted India's first international blockchain conference in 2018.
The local government is also using blockchain technology to manage revenue collection from the production, sale, and transport of liquor, one of its largest industries. West Bengal has formed partnerships with a blockchain company to manage legal documents such as birth certificates. And in Telangana, the state has deployed blockchain to help it maintain land and property records, keep track of farmer subsidies, and streamline health and education records.
Regulatory Role of Start-up Innovators and Legacy Corporations
In India, blockchain applications thus far have largely concentrated on the banking, financial services and insurance sectors.
This is followed by public sector projects and healthcare and logistics. Despite pressure from regulators, start-ups have played a critical role in the majority of the active projects, and have historically pre-empted legislation, allowing them to monetize products faster than established companies, and in some instances setting regulatory precedents. Product-based start-ups, however, appear to face a trinity of challenges including finding banking partners, developing a customer base and access to capital.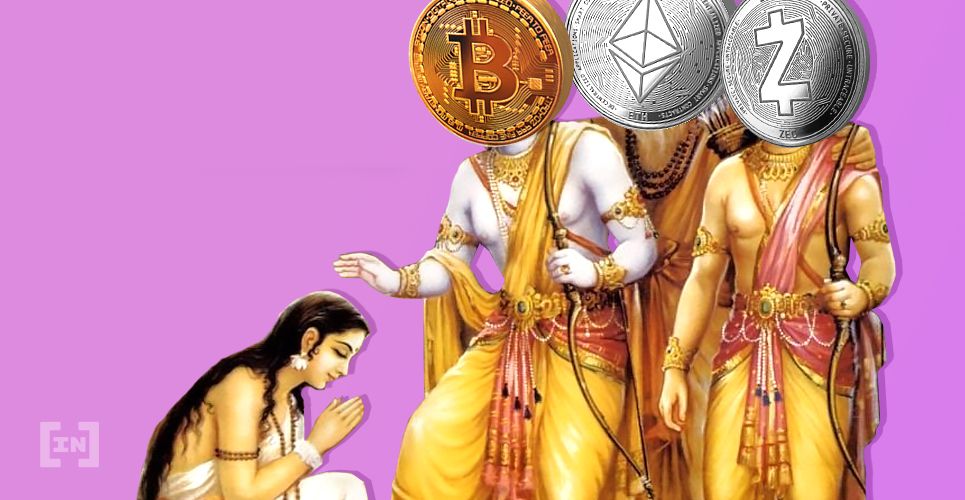 Skepticism towards cryptocurrencies and uncertainty about future regulation continues to slow the acceptance of alternative currencies within Indian banks. Some of these institutions continue to remain reluctant to be in direct contact with crypto markets, and some are only now tiptoeing into these waters.
Additionally, although user awareness appears to have grown with increased coverage of cryptocurrencies in the media, some analysts worry that the average Indian continues to equate all of blockchain with Bitcoin. Additionally, with ambiguity and confusion around regulation, the default mindset continues to be that if there is no law, then it must illegal.
Finally, access to funds is neither easy nor straightforward, despite government assurances otherwise, and many Indian start-ups have had to look outside the country in order to keep businesses afloat. WazirX for instance, one of India's largest trading platforms for cryptocurrencies, was acquired by Binance, which helped it survive a two-year downturn.
Despite these challenges, blockchain start-ups and innovators in India have continued to pursue public-private partnerships as even the most fervent supporters of a decentralized peer-to-peer digital currency acknowledge that some form of regulation is required to hedge against wild west scenarios.
Amongst established companies, although some enterprises like Tech Mahindra and Infosys are piloting or implementing blockchain solutions to problems specific to their industry, analysts also worry that legacy corporations with lobbying and material power may use the weight of their resources and connections in government to entrench domination over entire industries or influence future blockchain legislation in their favor.
Reliance Jio, one of the largest telecommunications companies in India, said in 2019 that as part of a partnership with Facebook, they intend to set up one of the world's largest blockchain networks in India. Subsequently, it invested in more than a dozen start-ups to make this possible.
Reliance, which is also one of the biggest players in the Indian entertainment, energy, retail and e-commerce sectors, is also planning to use blockchain technology in its supply chain and potentially develop a unidirectional cryptocurrency called JioCoin that can only be used within its broad ecosystem.
Reliance's entry into the space presents a mixed bag of opportunities and threats: on the one hand, it is likely to sway the government's reluctance towards cryptocurrencies, on the other hand, it is also likely to crowd out start-ups and stifle small businesses.
Conclusion
Overall, India's regulatory environment towards blockchain generally and cryptocurrencies specifically thus far has been cagey at best and schizophrenic at worst. It is marked by a tussle between two belief systems on the value of such technology.
One hand is the creation of a dystopian future in which digital money devalues the rupee and expands the problem of black money transactions. On the other hand, there's a more inclusive economy that makes financial connectivity more possible for the millions that are unbanked or unregistered.
Some believe that India is at an inflection point and may be poised to overcome Gartner's "trough of disillusionment" and be ready for mass adoption in 2022. Many still question whether the national government has the vision required to propel the industry forward.
Frequently asked questions
Is crypto regulated in India?
Is crypto taxable in India?
Is cryptocurrency legal tender in India?
Disclaimer
In line with the Trust Project guidelines, the educational content on this website is offered in good faith and for general information purposes only. BeInCrypto prioritizes providing high-quality information, taking the time to research and create informative content for readers. While partners may reward the company with commissions for placements in articles, these commissions do not influence the unbiased, honest, and helpful content creation process. Any action taken by the reader based on this information is strictly at their own risk.
READ FULL BIO
Sponsored Sponsored