The global employment landscape has changed tremendously. Thanks in no small part to the coronavirus and its effect on companies and economies, unemployment is at unprecedented levels globally.
As business activities grind to a halt, most companies have had no choice but to let go of staff.
However, many unemployed individuals can find remote work in the cryptocurrency sector. In this guide, we look at the top job listing sites and the most sought-after roles in the cryptocurrency space.
In This Article:
2. Who is Hiring in This Field?
5. The Most Sought After Remote Crypto Jobs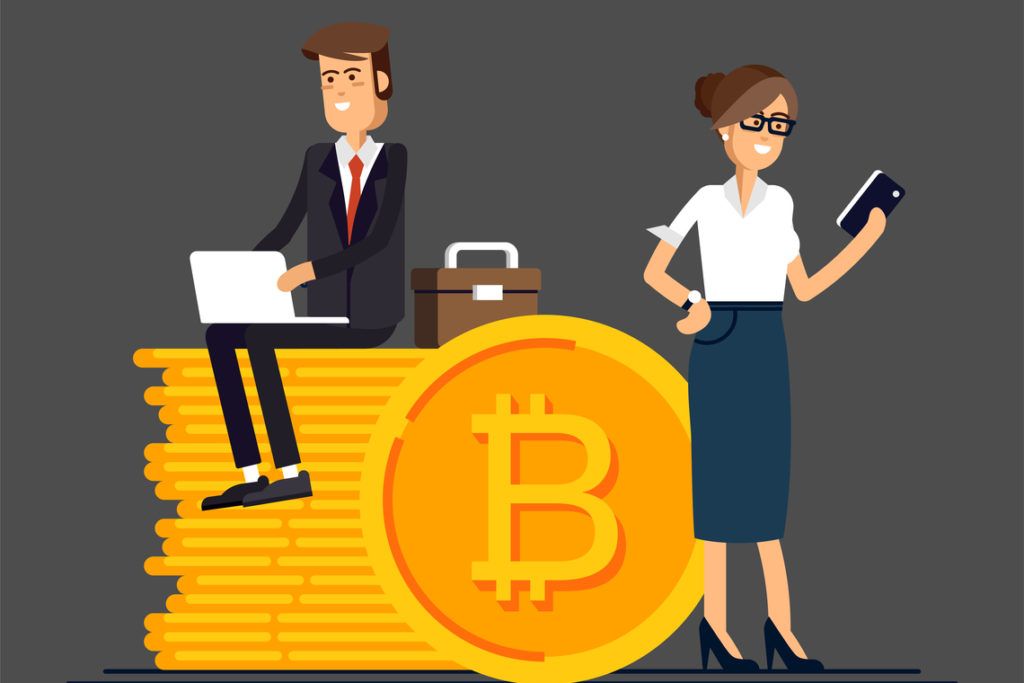 Why work in Crypto?
If you have ever considered a career in crypto, then this guide is created with you in mind.
Money is pouring into crypto startups. In 2017 alone, more than $5 billion was invested into blockchain-based initial coin offerings (or ICOs).
With so much cash pouring into the industry, it is little wonder why the blockchain startup culture is among the most vibrant, fast-growing and lucrative — often adding extra incentives to their workers, such as equity and relaxed working schedules.
Not only do crypto jobs offer excellent long-term prospects, but they also pay well. A report from AngelList shows that cryptocurrency salaries can be more than 20 percent higher than the same role in other fields — holding true for both technical and non-technical positions.
This impressive growth in such a short period of time has led to a severe shortage of experienced job applicants, providing talented job hunters with plenty of bargaining room when it comes to expected salary.
Adding to this the fact that most blockchain employers are huge tech firms looking to gain a competitive edge, it is clear to see why talent will be well paid.
According to AngelList, working within the crypto industry makes you significantly more likely to land a remote job. Working remotely gives you several perks, such as a more flexible working schedule, fewer meetings, more productivity, and of course, significantly less (unpaid) downtime due to traveling and other overheads.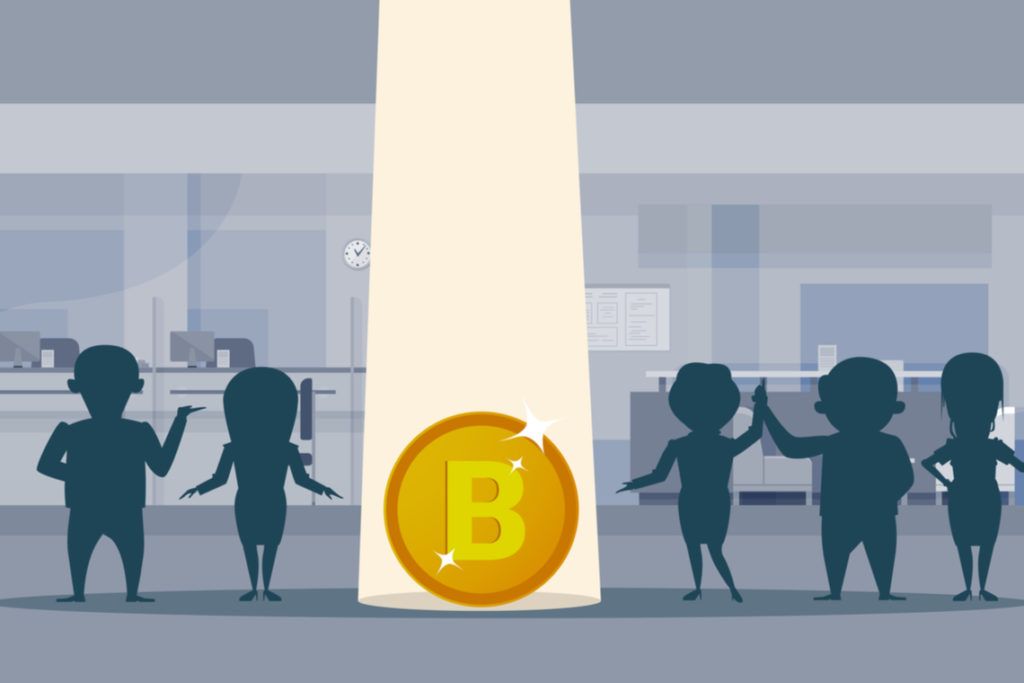 Who is Hiring in the Field of Blockchain Jobs?
The explosive growth of crypto hasn't gone unnoticed. As such, the more creative and ambitious companies and firms are looking to get a grasp of the technology before it really steals the spotlight.
Today, large tech firms, banks and blockchain startups are the most established players, though blockchain is beginning to creep into most industries.
IBM is of the earliest movers in this field, having some 230 blockchain-related job positions opened within the last month, out of which almost half are located in the US.
With the global push of their Hyperledger Fabric open-source blockchain, IBM is looking to position itself as the dominant force in the industry.
Following closely behind IBM is Accenture, a global management consulting and business strategy firm that is currently advertising close to 100 new crypto jobs on LinkedIn.
If you have a favorite corporation in the Global 500, chances are that Accenture is partnered with it, as that it provides services to more than 75 percent of the list.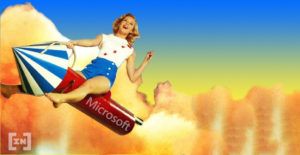 Microsoft is another dominant force in the industry, currently listing more than 40 jobs — the majority of which are in Washington, Los Angeles, and Shanghai.
Microsoft appears to be looking to gain a foothold in the industry by connecting its major products with blockchain.
There are now dozens of companies looking to integrate blockchain into their supply chains with the hopes that distributed ledger technology can boost efficiency and lower costs.
Because of this, candidates with a background in logistics tend to do well in job applications.
Out of the Forbes' Global 2,000, at least 50 of these are exploring blockchain technology, out of which, all of the top 10 companies are becoming involved in this booming industry.
If this alone doesn't demonstrate significant potential, then consider the fact that of these 10 companies, 7 are banking institutions, including JP Morgan and Bank of America.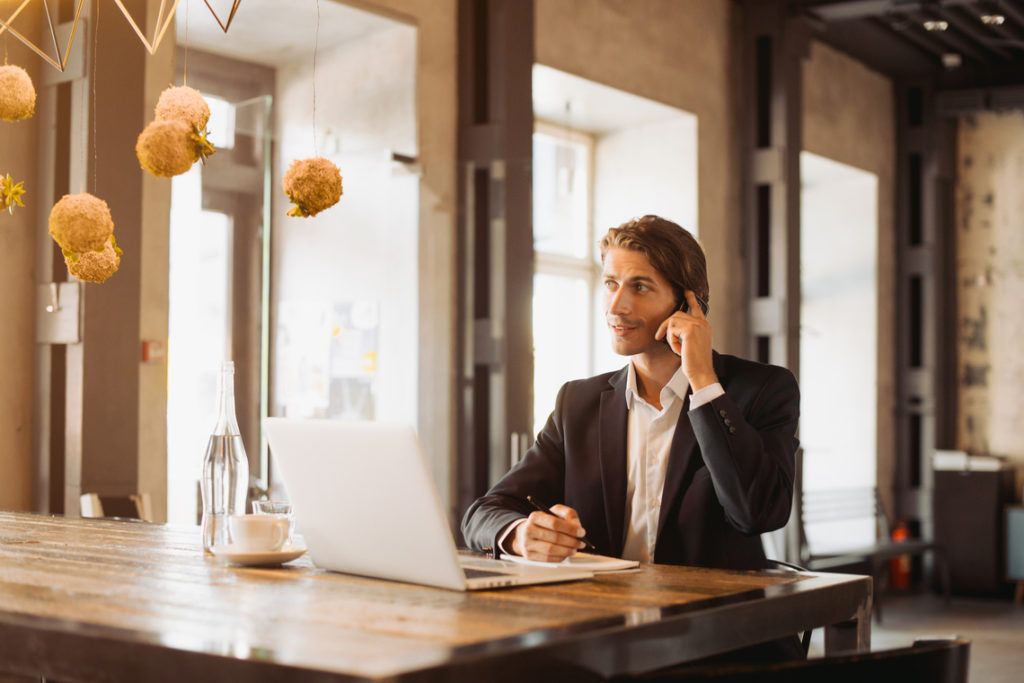 How to Get Started
1. Learn the Basics
Getting started in the industry should always begin with educating yourself about blockchain and related technologies. It is important to understand what blockchain is before exploring how the technology is able to add value to practically any industry.
Whilst you may think of decentralized applications (DApps), smart contracts, distributed ledgers, and consensus algorithms as mere buzzwords, they are in fact the crux of the industry and should be deeply understood before embarking on this journey.
The blockchain is arguably one of the greatest technological breakthroughs in recent times. If learning about its ins-and-outs doesn't appeal to you, then perhaps this is not the right industry for you.
To fast-track your way into the industry, we recommend the Blockchain: Foundations and Use Cases course — a beginner's style course targeted at both a developer and non-developer audience.
There are dozens of crypto internships available to those looking to make their entry into the field.
Typically, however, these jobs will only be offered to the strongest candidates bringing in skills from related areas but can be an excellent opportunity to leapfrog the more traditional entry points.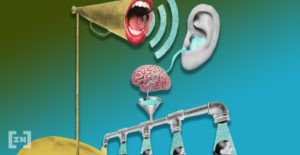 2. Get Certified
For the more technically inclined reader, you might be curious to know which certifications you will need for a blockchain job.
Getting certified allows you to demonstrate proficiency in the field, giving you an edge over your non-certified competitors.
The number of blockchain certifications available is increasing regularly, but there a few that stand out as most desirable.
Among the most recognized certifications include IBM's Blockchain Foundation for Developers and the Blockchain Technology Certification from UC Berkeley. The blockchain training alliance also offers several well-regarded certifications, which focus on different aspects of the blockchain, such as Ethereum Development and Hyperledger Fabric.
Going one step further, several universities offer entire degrees on the subject, including the University of Nicosia (Cyprus) and Duke University (USA). Getting a university degree in the subject will leave no questions as to your dedication and knowledge and will help you stand out as a job applicant.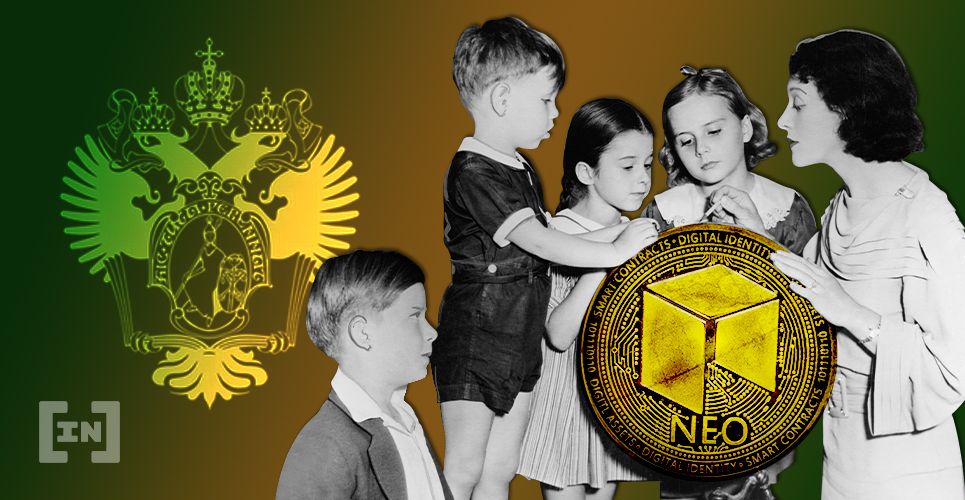 3. Stay up to date with News and Developments
The crypto industry is moving at breakneck speed. As new blockchains continue to be developed and new use-cases are identified, there will be a whole host of new opportunities presented.
As with any profession, it is wise to keep yourself updated with all the major developments and the latest trends in the industry. Perhaps you will be the first to spot a gap in the market and launch your own project to fill it?
Whatever the case, we recommend continuing your education in the blockchain. Keep learning. Keep reading and keep creating. The more experience you get, the stronger your position — and don't forget to network!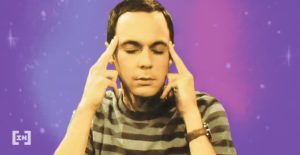 Top Crypto Job Listing Sites
We've rounded up a list of platforms where you can check out remote job listings and signup for job alerts in the crypto space. Also, we're hiring writers and other positions as well. Check out our Careers Page.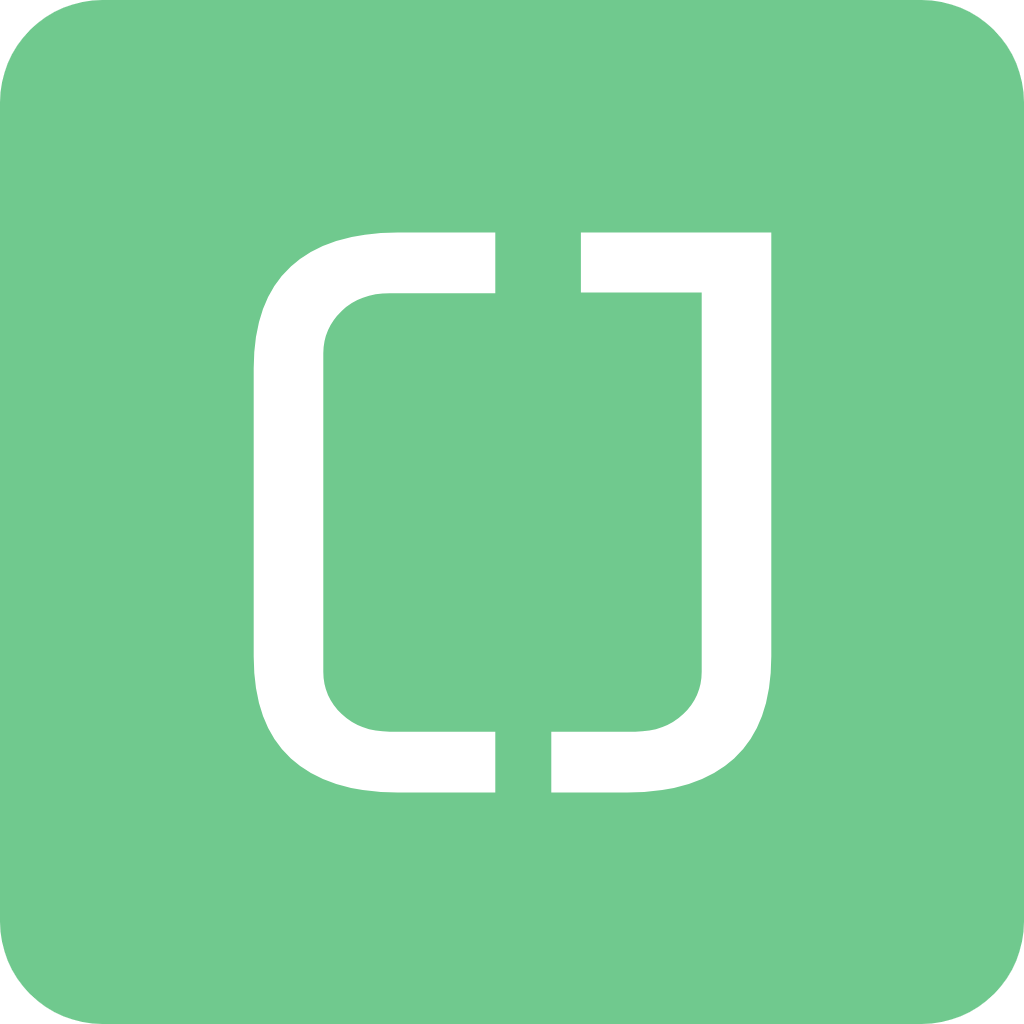 This service functions as a premium job listing site, where applicants can find available crypto jobs and apply for them. Crypto Jobs is an easy-to-use website that will connect positions and applicants in the crypto and blockchain space. Employers can post jobs for free on here, and job seekers can also search for remote jobs specifically.
The platform aims to accelerate the process of crypto adoption by providing more people with access to jobs in the space.
How to Use Crypto Jobs
To use Crypto Jobs as a job seeker, simply log on to the website and register. You'll be asked for details such as Name, Email, and password.
Once set up is complete, you can upload your resume as a job seeker and go to the "Remote Jobs" tab at the top of the page. Applicants can also sign up for the platform's newsletter for updates on crypto jobs as soon as they get posted.
You can find the latest jobs on the homepage, starting with the most recent. There's a section on the site for Featured Jobs (these ads are premium listings from recruiters that want the maximum view.) Furthermore, you can also search for jobs per category, skills, and location.
Key Features of Crypto Jobs
Web push instant notifications
Weekly newsletter
Featured listings
Unlimited applications
Search by Skills and locations

Crypto Jobs List is another listing platform where crypto remote job seekers can get valuable information about the space and opportunities available.
The service works as a search engine. Visit the platform, search for a crypto-related job, and you get opportunities that match each query. There's also a section at the site's footer where you can find recent job postings.
The platform runs a weekly newsletter, which provides you with the latest job listings and recruitment tips straight to your email.
How to Use Crypto Jobs Lists
Using the Crypto Jobs List is simple. Log on to the service's website, and search for your preferred role. While the service's location tracker pinpoints your location and filters jobs based on that, you can always change the location to suit your preferences.
When you find a job you're interested in, click on it and hit the "Apply Now" button. You're immediately redirected to the company's job portal, where you can read the requirements and process your application from there.
Besides the regular job posts, Crypto Jobs List also features a blog section that provides insights and articles about hiring trends and insights on blockchain companies.
Job applicants can also find a bit of motivation on the blog through the case studies on former applicants who had applied and gotten a remote crypto job on Crypto Jobs List.
Crypto Jobs List Features
Swift application process
Features interviews with top crypto companies
Overview of top industry positions' salaries
Newsletter
Affiliate program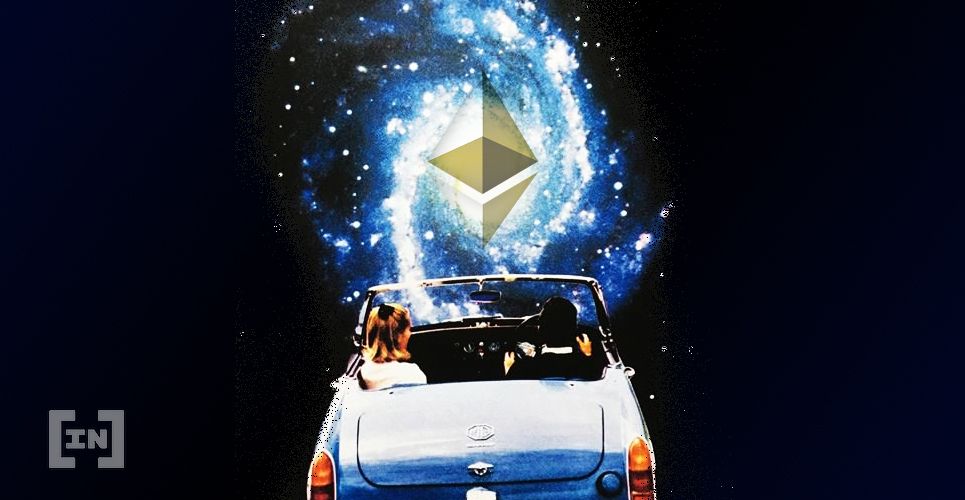 Ethlance is a freelance crypto listing site that runs on Ethereum. It's a unique blockchain job marketplace where users can post jobs and find employment. Think of it as Upwork for crypto jobs.
Ethlance works with the MetaMask wallet. If you don't have one, head over to the website to download it and create a free Ethereum wallet, if you already own a wallet, just sign in. The wallet is linked to Ethlance, and it will come in handy later.
How to Use Ethlance
Ethlance has a stylish website and even an explainer section. When you log in, you'll find sections for "Become a Freelancer," "Find Work," "Register as an Employer," and "Find Candidates."
As a job seeker, you'll need to click on the "Become a Freelancer" tab, where you will fill in your details and register. Payments for work done would be sent to a MetaMask wallet.
Your registration process is complete once the transaction is verified. Be careful when filling in that registration form and ensure that all your details are right. Editing them afterward is not free.
To apply for a job:
Click on the "Find Work" tab on the top left part of the page. You'll be directed to the service's directory page.
On the page, you can filter your searches by skills. The service will filter job openings to get you closer to jobs that you might be interested in. Beyond skills, you can also filter your search with several other job parameters, including – project length, availability, and more.
You can view the employer's details before applying for a job. Feel free to check out their contact information, including their recent jobs and any feedback about them – if any. Scroll down on the job's page, and you'll find any other proposals from other candidates.
Click on "Write Proposal," fill in the relevant details, and hit "Send." Check the "Proposals" pane to see if yours has been added to the list. Unlike Fiverr or Upwork,
Ethlance doesn't provide any mediation services. So, you will need to protect yourself from scam employment. Part of this is why Ethlance allows you to view a company's information to see their ratings and details before working with them.
Ethlance Features
Runs on the Ethereum blockchain
Freelance job marketplace
Small service fee
Requires Metamask wallet integration to run
LinkedIn is the largest and most popular networking and professional site in the world. While most companies that post job listings here are traditional firms, crypto companies also take advantage of its reach to find the best talent.
How to Use LinkedIn
Using LinkedIn is simple. When you register, click the "Jobs" link at the top of the page on your news feed. You can search for jobs based on skills and location, although LinkedIn will provide job recommendations based on your profile and the skills on your profile. Here are some queries to use "Crypto"
There's also an Easy Apply function for jobs posted on the site. So, LinkedIn forwards your profile and your resume to the recruiter. Keep in mind that LinkedIn is a job aggregator. So, you've got a chance to find a job here if you check well.
Linkedin Features
Aggregates job listings from verified sources
Simple user interface
Easy Apply feature

The Most Sought After Remote Crypto Jobs
Here are the most sought-after roles by cryptocurrency recruiters for remote blockchain jobs.
a. Software Engineer
If there's one job that has almost not been affected by the coronavirus pandemic, it's the software engineer position. Blockchain projects have continued to invest in top-quality software engineering positions.
Any company looking to build a stable and useful product will need to hire programming experts who can put this into play. So, it's not much of a surprise that software engineers are in high demand.
With crypto companies, a software engineer can take responsibility for a myriad of tasks. Since these companies require an intersection of blockchain technology and cryptography, software engineers will need to design and execute seamless software architectures.
Estimated base salary per year: $107, 000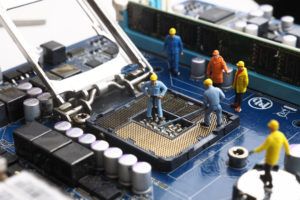 Software Engineering Requirements:
Proficient in modern programming languages like TypeScrips, Golang, and C++
Knowledge of cloud technology and Amazon Web Services
Experience with distributed systems
Excellent communication skills
Software design degree
b. Community Manager
Have experience managing communities? A Community Managers crypto role might be suitable for you. A Community Manager creates and manages the online voice of the blockchain company. He or she is often digital-savvy and is often the first point of contact for members of the online community. As a Community Manager, you'll often be involved in communications, content creation, marketing, and PR.
The cryptocurrency sector involves partnerships with advocacy networks, influencers, and users. The Community Manager is the string that holds everything together.
Estimated base salary per year: $61, 000
Community Manager Requirements:
Experience using Telegram, Reddit and other media platforms
Ability to build networks with influencers
Skilled in moderating communities
Great writing skills
Knowledge of the blockchain space
c. Blockchain Architect
The position of Blockchain Architect is a complex one that requires strong technical and communication skills.
The Blockchain Architect maintains a company's blockchain infrastructure, thus ensuring that transactions, smart contracts, and other operations that are conducted are effective and as seamless as they should be.
This role involves working with multiple teams to understand business demands and the blockchain development required.
As a blockchain architect, you would provide technical leadership working with a team of engineers to design and build blockchain-based projects to meet the business demands. This role requires strong programming and analytical skills. As a Blockchain Architect, you'll often collaborate with engineers, business leaders, and product managers.
Estimated base salary per year: $131, 000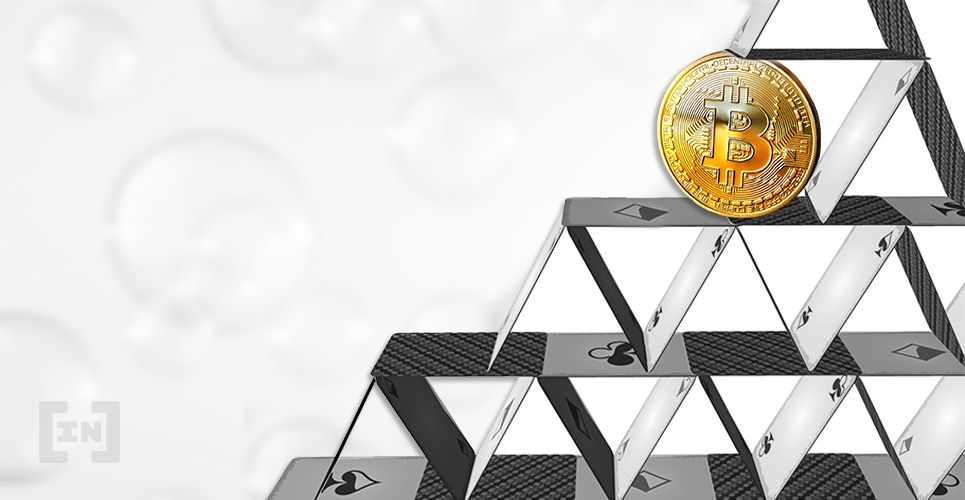 Blockchain Architect Requirements:
Experience writing smart contracts for blockchain frameworks
Strong software engineering knowledge
Analytical skills
d. Product Manager
A Product Manager helps to promote and maintain an application or project from conception to implementation.
These professionals coordinate crypto projects, assigning tasks to different groups and ensuring that everything that relates to a task runs like clockwork. The product manager should also be able to carry out necessary due diligence and conduct checks to ensure that the project is developed per specifications.
Estimated base salary per year: $75, 000
Product Manager Requirements: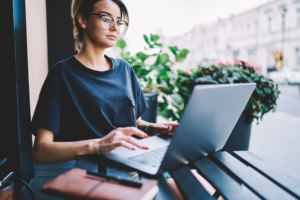 Extensive programming background
Software development expertise
Organization and budget management skills
A passion for user experience
e. Risk Analyst and Compliance Officer
A risk analyst ensures that crypto companies and their operations are in full compliance with the right regulations surrounding their space.
In a world where the legal classification of cryptocurrencies and the companies that operate in the space are unclear, the job of these professionals is as important as ever.
However, risk analysts also help to provide programming and product advancement tasks.
They also ensure that project documentation and information analysis reports are kept effectively. This is on top of the primary job of assessing the risks of possible company projects.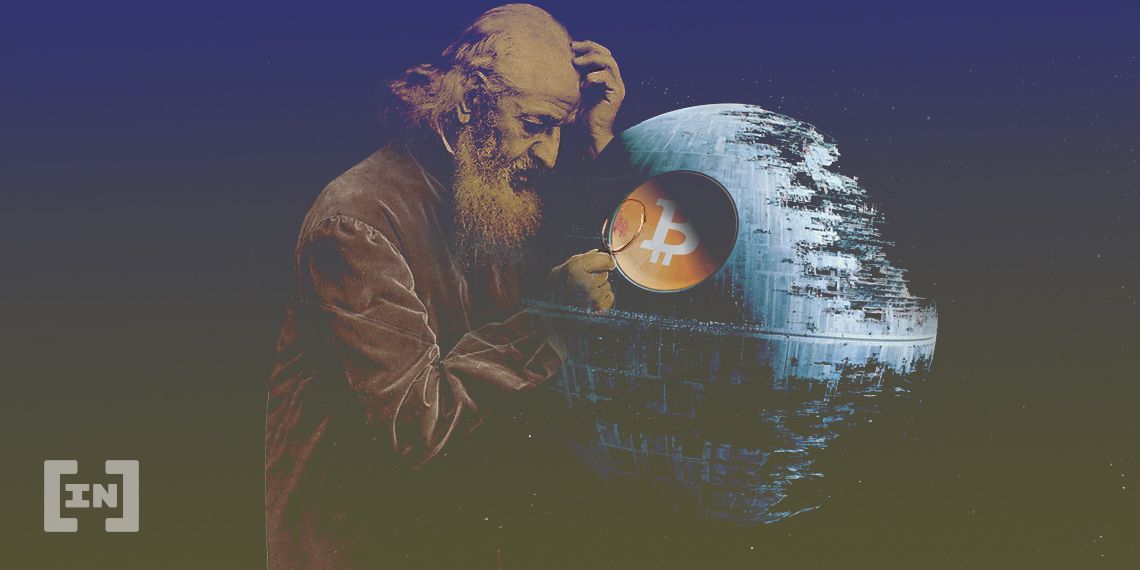 Risk Analyst and Compliance Officer Requirements:
Excellent written and communication skills
Knowledge of regulatory requirements viz a viz the firm's space
Organizational skills and industry connections
Knowledge of the blockchain and other new technologies
Degree in Finance or Law
f. Frontend Engineer
The Frontend Engineer designs and develops the product interface that a customer uses. From the nifty tools to all the plugs and additional features, the engineer helps to ensure that the entire menu and functionality of the app are of premium quality.
Average base salary per year: $85, 000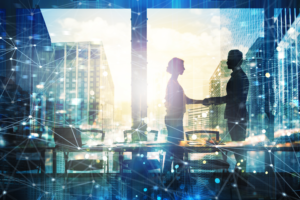 Frontend Engineer Requirements:
Strong UI/UX background
Core programming knowledge
Software engineering degree
Conclusion
Searching for a blockchain job can be an arduous process, especially at such a time.
However, it's never too late to take advantage of the expansion of the remote job space and get yourself attached to a firm where you can use your skills to help provide innovative solutions while still working from home.
Most cryptocurrency jobs require a strong knowledge of how the blockchain works. If you're new to blockchain, you can check out some of these courses to get started.
The courses in our guide are useful for newbies and those who need to shore up their knowledge base.
Beyond the courses, get a certification. A blockchain certification allows you to demonstrate your proficiency over other job applicants. Also, stay up to date with the relevant crypto news and developments. Know what's happening, the new use-cases being identified and the opportunities out there. You can subscribe to our Newsletter here or better still join our Telegram channel.
Happy job hunting!
Disclaimer
All the information contained on our website is published in good faith and for general information purposes only. Any action the reader takes upon the information found on our website is strictly at their own risk.
At Learn, our priority is to provide high quality information. We take our time to identify, research and create educative content that is useful to our readers.
To maintain this standard and to continue creating awesome content, our partners might reward us with a commission for placements in our articles. However, these commissions don't affect our processes for creating unbiased, honest and helpful content.