Earning money from home has become more than just a buzzword. It is a rapidly-growing field, with data showing that 4.7 million employees in the United States now work from home at least half of the week. That's about 3.4 percent of the country's workforce.
The rise in remote work can be attributed to the coronavirus pandemic. Many companies had to cut jobs, while others put their employees on remote work bases to curb the virus's spread and stay compliant with lockdown guidelines. However, the concept is beginning to pick up now, and more firms embrace it as a possible full-time thing.
In the tech space, remote work has become a mainstay even for Fortune 500 companies. In July 2020, Google informed its employees that most of them would work remotely until June 2021. Facebook followed barely three weeks later.
While this is a no-brainer due to the lockdown directives in most parts of the country, the downside for some employees who work for smaller businesses has to be the wage cuts. There are also those whose jobs require them to be on-site – restaurant workers, bartenders, grocery shop attendants, etc. Many of these people remain at home and haven't been able to earn sizable wages because of the pandemic.
With all of this, it has become necessary for people who work at home to find ways to supplement their income. With the country staring down the barrel of new records in daily coronavirus numbers and a possible second wave, there's no telling how long this could last. To keep yourself going, you'll need something to help you earn money from home.
In this article:
To that end, here are some high-paying tasks you can take up in your time at home. See how well they work out for you:
Affiliate Marketing
Affiliate marketing involves promoting certain products online and getting a referral out of it. That's the simplest definition of it available. It is one of the most common ways to earn money from home.
Primarily, it operates as follows:
You find an affiliate program and sign up
You pick a product or a set of products to promote
Copy the affiliate link and promote it on your website or social media platforms
When customers click on the link and purchase, you get a commission
Affiliate marketing is usually ideal for people who have some form of presence on the internet. Whether it's a blog post, a website, a social media handle, etc., you can engage in affiliate marketing. You primarily need a broad audience of people you know will view your posts and are interested in what you have to say.
To be successful at affiliate marketing, it's recommended that you get products that these audience members will be interested in. If you run a sports blog, then you can sell sports-related apparel or products through your affiliate marketing link. There's no point selling agricultural produce, is there?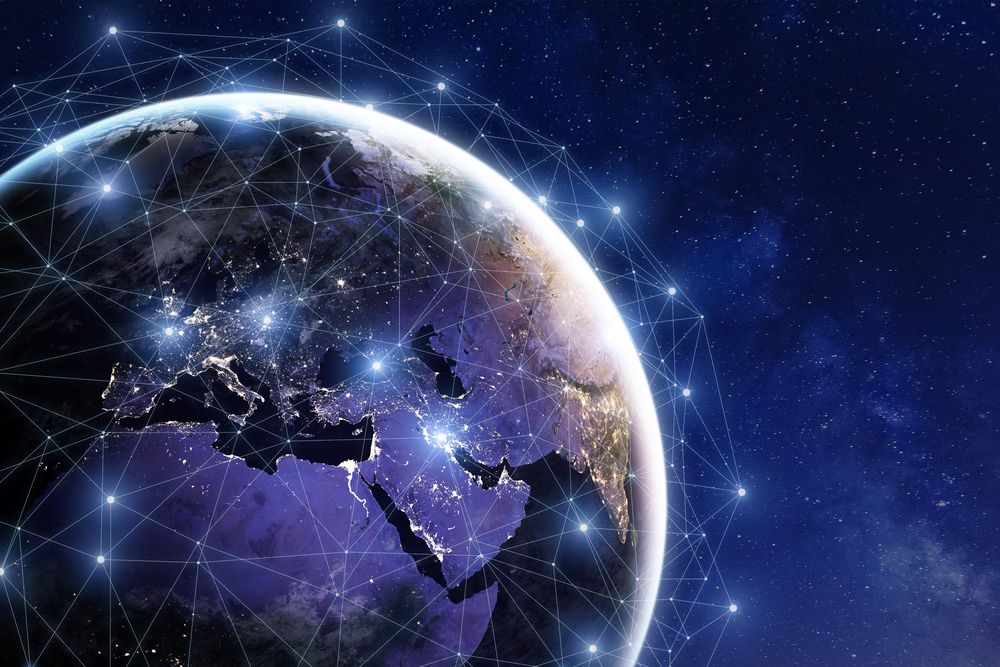 You should also realize that you might not make so much money when you start with affiliate marketing – especially if you don't have an internet niche. Just stick with it for the long term, and you'll see dividends.
The amount of money you can earn via affiliate marketing varies. Your earnings depend primarily on how many people buy the products you're promoting through your link. You should also consider the affiliate marketing platform and the commissions they're offering. Commissions differ across the board, with notable discrepancies between affiliate platforms and products.
Cryptocurrency Trading
Cryptocurrencies are all the rage right now. From being just a fad, they've grown to become a mainstay in the global financial space and are currently enjoying unprecedented levels of prominence. One of the best ways to make money from home in this industry is through trading.
To be fair, making money through cryptocurrency trading isn't as easy as it used to be. The market is maturing, and people aren't falling for these scam coins any longer. Some people have made money through good old luck in the past. Nowadays, most winners take profits through experience, skills, and analysis.
If you're a beginner, one of the best ways to make money at home is through long-term investing. Instead of watching the day-to-day movements of an asset, you can buy a certain number of coins and hold until its value starts appreciating. As long as you've done your research and have faith in the asset you invest in, you'll have no problem hanging in for the long haul. When uncertain, you can always select top, liquid currencies like Bitcoin and Ether.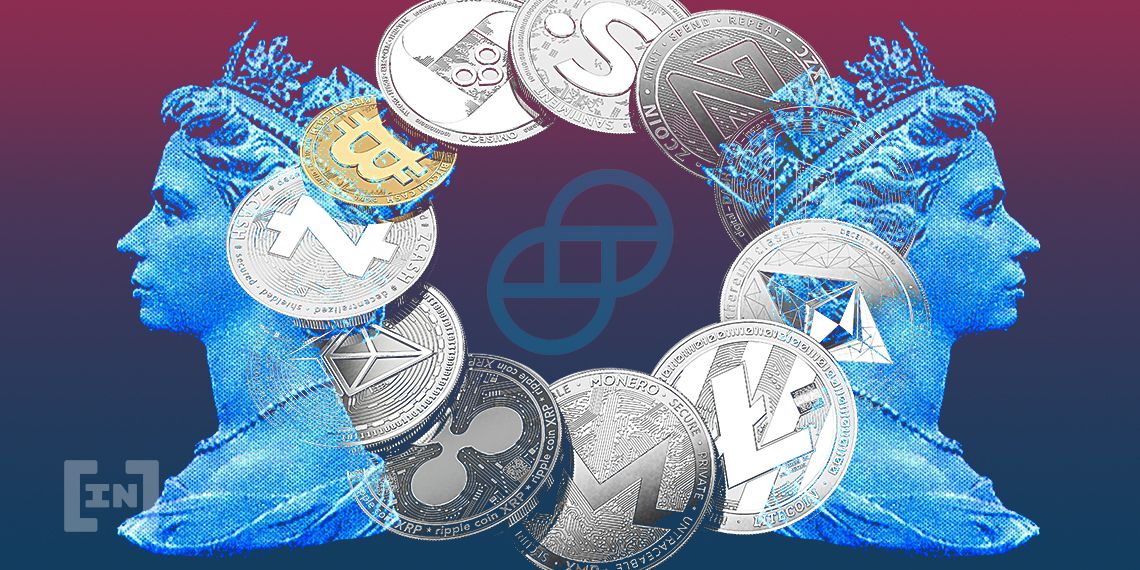 For those who want a fast buck, however, you can try day trading. Here, you buy and sell multiple times in a day, riding off the volatility and price changes of digital assets to make money.
Ideally, you find a low-priced cryptocurrency and buy it. When the volatility kicks in and the asset's price jumps, you sell and pocket the profits. The income on a single trade might be small, but it compounds as you gather multiple trades over time.
Like everything else, day trading is a skill. You'll need to take some time to understand how it works before it becomes a full-time venture for you. It is recommended that you sign up for a demo account on a trading app to begin. Get as many resources as you can, research industry trends, and understand how assets move relative to developments in the open market. The more knowledge you gain, the better you're able to practice with your demo account and make money.
Also, remember that this is trading. You win some, you lose some. If you suffer any setbacks, take the lessons it provides and buckle up.
Crypto Lending
Crypto lending is the third crypto-related mechanism that can make you money at home. Unlike trading, it doesn't require hours of research and analysis. Unlike mining, you don't need to spend so much money on utilities or procure equipment.
Lending is an entirely passive way to earn money from the crypto market from home. At its core is a simple concept – borrowers can use their cryptocurrencies as collateral to get loans in stablecoins or fiat currency. Lenders, on the other hand, provide the assets that these borrowers need. Everyone agrees on an interest rate and a maturity date.
Note that things can also work in reverse – borrowers use stablecoins or fiat as collateral and borrow cryptocurrencies.
Lending is a powerful opportunity for cryptocurrency owners – especially those who simply hold their cryptocurrencies in their wallets (known as "hodlers"). With the advent of crypto lending, these cryptocurrencies can find real use as capital. An investment that was formerly static can now generate passive income for lenders, and borrowers will be able to access capital to expand their businesses.
Become a Virtual Assistant
Put simply, a virtual assistant offers a set of services to companies from afar for an agreed-upon fee.
The virtual assistant industry is growing significantly, thanks in no small part to the increased prominence of remote work. Companies hire people to conduct several administrative tasks without coming to their office space, which could be the perfect career to make money from home.
Many people tend to look at virtual assistants as mere executive assistants – or, as they're usually called, secretaries. However, the role entails more than that. While many virtual assistants can offer traditional tasks associated with administrative work, they can also provide a host of diverse and specialized services.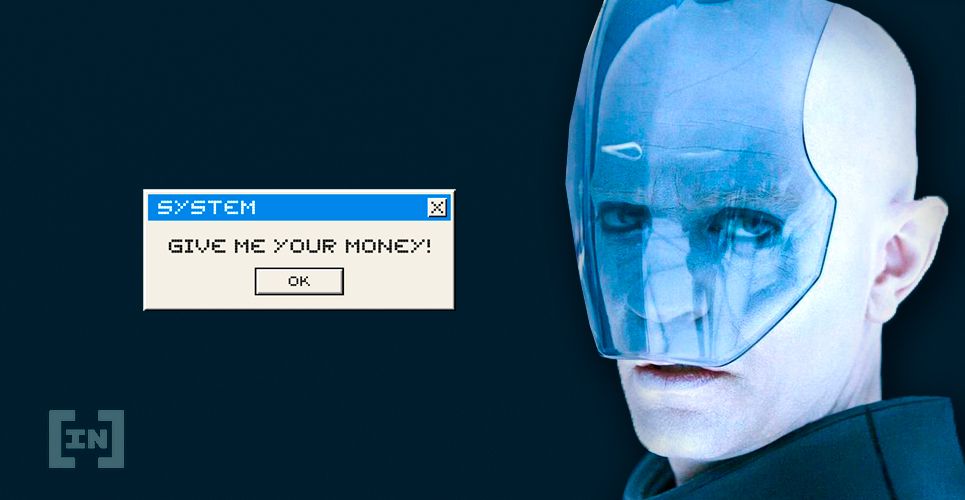 Currently, virtual assistants take care of a wide range of tasks. From the mundane things like setting meetings and answering emails to specialized tasks like online marketing and project management, their job descriptions are pretty diverse. As long as you understand the company's business model and are comfortable with the tasks they want you to perform, you can be a virtual assistant.
The benefits of this job are evident. You enjoy convenience when it comes to your work, you can still lend your skills to helping the company to grow considerably, and you can earn money from home.
Run Social Media Campaigns for Companies
Businesses are leveraging on social media now more than ever. A report from last year showed that 3.2 billion people use social media – that's about 42 percent of the global population. This makes social media an excellent way to earn money from home.
In terms of sheer reach, no marketing platform serves businesses better. Companies understand this, and they're investing heavily in social media through content and ads. Popular social media platform Facebook reported that its ad revenue for the last quarter of 2019 alone was $16.6 billion.
Social media works. However, it takes more than merely posting to get businesses the type of visibility they crave. They need expert content creation from professionals who can run social media campaigns to spearhead this effort. This is where you can come in.
As a social media manager, you can work remotely for companies and ensure that their outreach efforts are effective. You'll be in charge of segmenting the company's social media audience and creating content that can appeal to the target market. You'll also have to pick up insights about your campaigns – the number of engagements, your reach, the distribution of your audience, etc. These insights will help you tailor your content better in the future.
The entire point of running a company's social media campaign is ensuring that they have enough visibility and can connect with their audience. You can handle the job remotely, and you'll be glad to know that it pays pretty well, too.
Cryptocurrency Mining
If you want to make money from the crypto space and you don't think you have the time to engage in crypto trading, then mining might be an alternative.
Cryptocurrency mining is the process of creating new cryptocurrency in the network. The purpose of mining is to confirm transactions and provide access to the blockchain for every member of the cryptocurrency's network.
While Bitcoin is the most popular cryptocurrency out there, it's not the easiest to mine. Mining Bitcoin can be capital-intensive, making it less profitable to mine at home. BTC mining involves expensive mining rigs, consumes a lot of electricity and a growing difficulty that makes it difficult to be mined on an individual computer.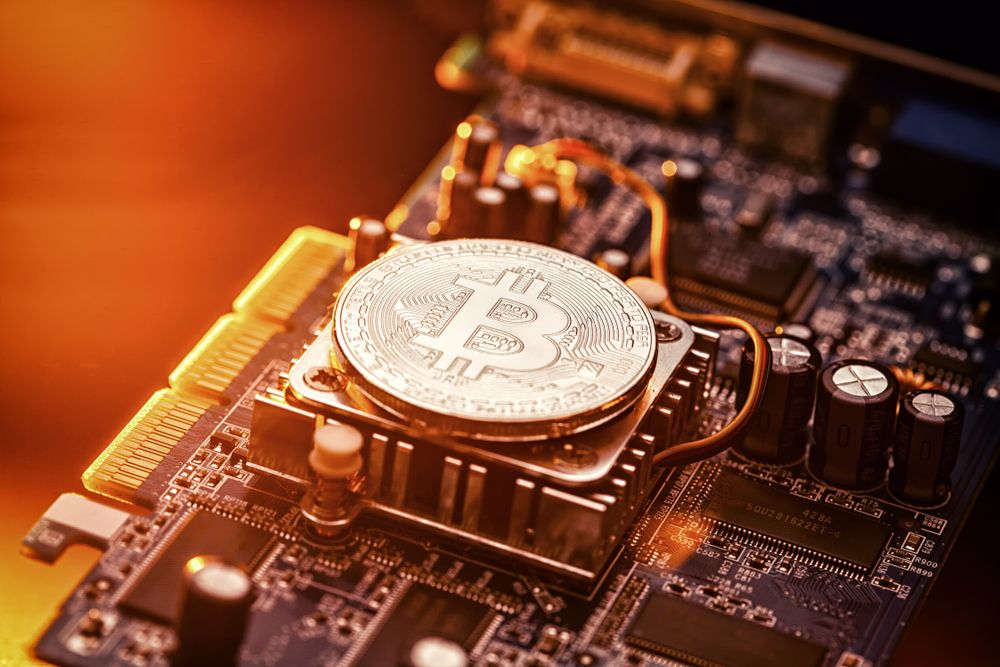 However, there are other cryptocurrencies that can be mined from the comfort of your home using a PC.
Some digital assets that can be easily mined from home include privacy-focused cryptocurrency Zcash, Grin, Ethereum, Monero, and Vertcoin. Other cryptocurrencies that can be mined at home are Bytecoin, Beam and popular asset Dogecoin. For Ethereum, you can easily mine at home with the aid of a GPU with a powerful graphics card or by joining a mining pool.
Primarily, pooled mining is an approach where several miners combine their computing power to generate mining blocks. The pool has a better chance of validating these blocks and getting rewards faster, and every member shares these rewards when they come in based on the computing power that each contributes.
While it isn't quite as profitable as mining on your own and taking all the rewards for yourself, pooled mining is more convenient and can even save you some money.
Freelancing
If you have a skill and want to be compensated for it, freelancing could be the ideal way to earn money from home. Because of the rise of remote work and the emergence of the gig economy, freelancing has grown in popularity.
Companies can hire top talent without having to worry about costs such as health insurance, unemployment benefits, sick leave, and so on. On the other hand, the freelancer benefits from increased convenience and the ability to secure gigs from as many sources as possible.
Some of the most prominent platforms for freelance workers are:
People Per Hour
Fiverr
Upwork
Freelancer
Toptal
Many professions are limited geographically, and ultimately limited by time zone. As a result, remote work has become popular for some fields more than others. This is because many remote jobs have flexible schedules, which means workers can start and end their days whenever they want, as long as their work is completed.
On top of this, one of the significant advantages of telecommuting is having access to a broader range of job opportunities that are not geographically limited. Some of the most popular professions for freelance work are:
Graphic Design
Developer
Content Writer
Translator
Bookkeeping
Photography and Videography
Stay At Home
The stay-at-home lifestyle is still very much in play and could go on for months. It already affected income across the board, with many people either facing wage cuts or not earning anything at all – depending on the nature of their jobs.
Above are some of the simplest and most lucrative ways to go if you want to supplement your income.
< Previous In Series | Earn | Next In Series >
What are the benefits of remote work?
What are some cons to affiliate marketing?
What are some platforms for freelance workers?
What are some common remote work jobs?
Disclaimer
In line with the Trust Project guidelines, the educational content on this website is offered in good faith and for general information purposes only. BeInCrypto prioritizes providing high-quality information, taking the time to research and create informative content for readers. While partners may reward the company with commissions for placements in articles, these commissions do not influence the unbiased, honest, and helpful content creation process. Any action taken by the reader based on this information is strictly at their own risk.