Since litecoin is known as digital silver (bitcoin being digital gold), many investors chose to buy LTC as one of their first crypto investments. But which exchange is best? What's the best and most simple platform through which to buy litecoin (LTC)? Here's everything you need to know about how and where you can get your hands on the original altchain.
Want to get all the hottest news on LTC and technical analysis on the coin? Join BeInCrypto Trading Community on Telegram: read news, ask for tech analysis and get it from PRO traders! Join now
What is litecoin?
Litecoin was created as a bitcoin spin-off in October 2011 by Charlie Lee, an ex-Google employee.
How does the litecoin network compare to bitcoin? The first difference is the mining algorithm, which has been changed from SHA256 to Scrypt. Another core difference is that litecoin's total supply is 84 million, compared to bitcoin's 21 million.
Litecoin has a privacy feature called Mimblewimble, which makes transactions invisible to anyone who isn't directly involved. LTC is faster, cheaper, more plentiful, and more private than bitcoin.
How to buy litecoin
Let's take a look at exactly how to buy Litecoin, step by step. We're going to demonstrate exactly how the process goes using the eToro platform. Do note that you won't be holding your private keys by using any of the mentioned platforms to purchase crypto.
If you wish to have control over the private keys of your crypto wallet, you need to create a non-custodial litecoin wallet. Then transfer the coins to that wallet address after you purchase them. eToro offers the eToro Money app, which allows you to do just this.
Here are the steps you need to follow to buy litecoin after you log on to eToro.
This ad promotes virtual cryptocurrency investing within the EU (by eToro Europe Ltd. and eToro UK Ltd.) & USA (by eToro USA LLC); which is highly volatile, unregulated in most EU countries, no EU protections & not supervised by the EU regulatory framework. Investments are subject to market risk, including the loss of principal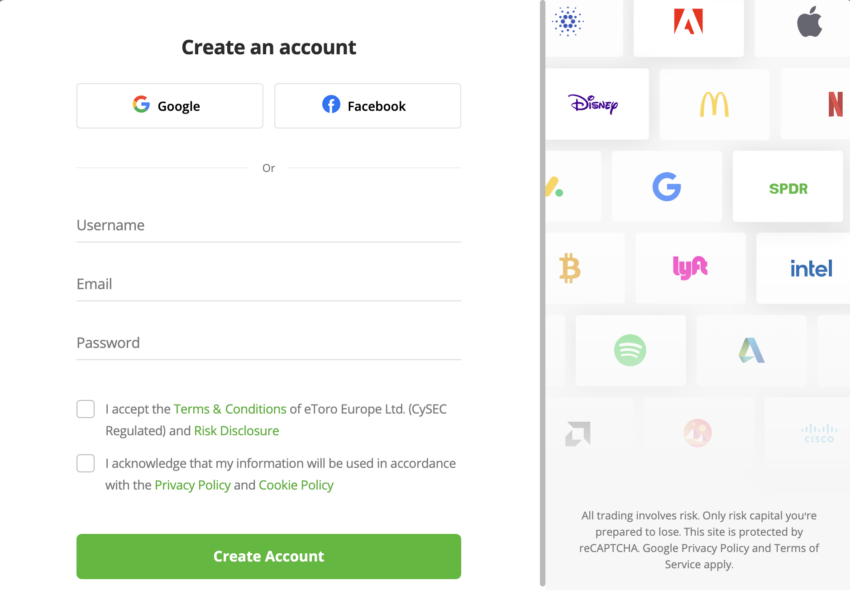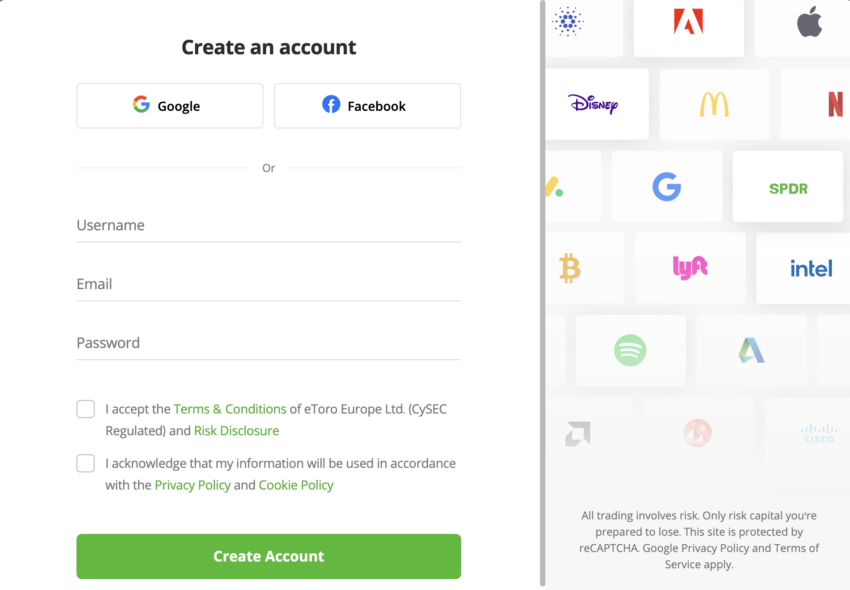 2. Fund your eToro account
First things first: log in to your eToro account. Then, you go to the specific page to fund your account before buying litecoin (LTC). You can now put in your card details using a credit or debit card.
Once you've entered all the details, you can press the "deposit" button. If your deposit is successful, you'll receive the following message.
3. Search for litecoin to buy LTC coin
Now, it's time to buy litecoin. Search for the coin by typing in "litecoin" or "ltc" in the search bar. You may also explore the entire range of assets offered by eToro via the platform's "discover" page. Here, you'll find a number of different asset categories, including crypto, commodities, indices, stocks, forex, ETFs, and NFTs (this is a new addition).
If you are interested in other digital assets, click on the "crypto" tab. Here you will explore all available crypto assets. At the bottom of the page, you will also discover the top popular crypto traders.
Here's what the page of a specific crypto asset looks like. eToro offers access to statistics, charts, analyses, and news: everything you should know about the LTC asset. When you are ready to buy litecoin, click on "invest."
4. Create an order or buy litecoin (LTC) at the current price
After you've clicked "invest," you will be able to see the current price for litecoin.
While this window seems simple, there are a few things we need to clarify. Note that eToro is a trading platform, but it does allow you actually to purchase the underlying asset. In this case, you will be purchasing litecoin. While, in general, eToro doesn't have trading fees, you will pay a spread, which will cover fees charged by other platforms. There is a 1% trading fee in the spread for crypto assets.
You have two options to buy litecoin. The first one is to choose to place an order (open the "order" menu). The second one is to trade at the current price (select the "trade" menu). By default, you will see the "trade" option in the trading window. Here, you'll just have to enter the amount that you want to buy.
If you select the "trade" option, you can buy the crypto instantly. Or, you can place an order to buy LTC for a specific price.
To place an order, type in the price you want to buy litecoin. This is your "rate." As digital currencies are fractional assets, you can purchase less than one unit. See the example below. Etoro also allows you to choose to display the amount in either fiat currency (in USD) or in units.
See the "amount" button? Here's where you can enter the exact unit of crypto you want to buy, in this case, litecoin.
Under the units box, you will also see the exact figures for your litecoin trade:
The value of the LTC investment (units/USD)
Equity or how much of your eToro portfolio does this litecoin investment represent
Your exposure to litecoin
Please review all these details before you purchase LTC. When you are ready, click on "open trade" to finalize the litecoin trade.
You can now share this trade on your eToro profile, should you choose.
5. See your open positions
Remember that there is a difference between "trade" and "order." If you decide to purchase litecoin using the "trade" option, your purchase will be instant. And you will see your litecoin in your portfolio. However, orders may take some time to complete, and it all depends on your rate.
To see all your assets, click on "portfolio." Here you can also check your crypto's current fiat value. To quickly analyze your profit and loss (P&L), check out the "P/L" columns.
If you have multiple open positions and want to see more options for the litecoin trade, click on the asset's name. You will now see the trade window for that specific asset.
Once you are on that asset's specific page, you may choose to close your trade (click "close") or create a new trade/order.
Where to buy litecoin?
If you have decided to add more cryptos to your portfolio (or maybe want to purchase your first crypto) and buy litecoin, you'll find many exchanges to help you in this quest. However, we've found the best options for a simple, easy process. Here are our top three crypto platforms and exchanges to purchase LTC.
1. eToro
This ad promotes virtual cryptocurrency investing within the EU (by eToro Europe Ltd. and eToro UK Ltd.) & USA (by eToro USA LLC); which is highly volatile, unregulated in most EU countries, no EU protections & not supervised by the EU regulatory framework. Investments are subject to market risk, including the loss of principal
eToro offers the most seamless platform with which to buy litecoin. The world's leading social investment company offers a wide range of features and services; however, CFDs are not available for US customers. As we have demonstrated above, eToro allows you to buy LTC in just a few simple steps using only your bank card.
eToro is a familiar platform for traditional retail investors since it offers stocks, forex, and ETFs (Exchange-Traded Funds). Another unique feature is eToro's social trading, which combines financial markets with social features, allowing anyone to copy professional traders.
What about safety and security? Well, eToro in the USA is registered with FINCEN and is a member of FINRA/SIPC. The FCA regulates the UK platform. Consequently, your litecoin, and any other investments, will be protected on eToro.
2. Coinbase
The Coinbase exchange offers over 100 tradable cryptocurrencies, including the most popular, such as bitcoin, ethereum, and dogecoin.
Coinbase offers an intuitive and user-friendly interface on the web or as a mobile app, as well as an advanced trade interface. Suppose you want to buy and hold litecoin long-term. In this case, Coinbase will allow you to withdraw your crypto to a non-custodial litecoin wallet by inputting your crypto wallet address.
Coinbase's fees may depend on your trade size, varying from $1 to $3. However, trades of $200 or more are subject to a percentage-based fee rather than a flat fee. Coinbase transactions are also subject to a spread-based fee of 0.5%. When purchasing litecoin on Coinbase using your debit or credit card, the platform will charge a 4% fee. To avoid deposit fees on Coinbase, you should use ACH transfers (however, these are not instant).
3. Binance
​​Founded in 2017 in Hong Kong, Binance is a leading crypto exchange known for its altcoin trading pairs. The exchange has its own native coin, BNB. Users who hold BNB benefit from discounted trading fees.
Binance says it provides high levels of security and a multi-tiered, multi-clustered architecture. The exchange claims to process approximately 1.4 million orders per second.
The exchange is a solid all-around choice for buying crypto, including litecoin. This is partly because the platform offers more than just exchange-specific services. Binance also provides many other services, including the earning and staking program, a Visa debit card, and more.
Binance Earn allows you to stake or earn interest by depositing stablecoins on the exchange. The exchange offers investors several options and interest rates depending on the tenure of the coins.
What's the best way to buy litecoin?
You can purchase litecoin using any of the above platforms mentioned in this guide. All allow you to buy litecoin using a debit or credit card. This makes transactions easy and straightforward. If you want to buy litecoin as fast as possible, then eToro is your best choice. An eToro account on eToro will also allow you to trade hundreds of popular trading assets and stocks.
Regardless of the platform with which you choose to purchase LTC, always consider the security of your accounts. While large platforms such as eToro and Binance may be considered safe, storing your crypto in a non-custodial wallet is always best. Remember, not your keys, not your coins!
This ad promotes virtual cryptocurrency investing within the EU (by eToro Europe Ltd. and eToro UK Ltd.) & USA (by eToro USA LLC); which is highly volatile, unregulated in most EU countries, no EU protections & not supervised by the EU regulatory framework. Investments are subject to market risk, including the loss of principal. 
Frequently asked questions
Where can I buy litecoin?
How do I buy or invest in litecoin?
What is the easiest way to buy litecoin?
Disclaimer
In line with the Trust Project guidelines, the educational content on this website is offered in good faith and for general information purposes only. BeInCrypto prioritizes providing high-quality information, taking the time to research and create informative content for readers. While partners may reward the company with commissions for placements in articles, these commissions do not influence the unbiased, honest, and helpful content creation process. Any action taken by the reader based on this information is strictly at their own risk.