Tether is among the most popular stablecoins in the cryptocurrency world. Though it originated as a token on the Omni protocol (which is powered by the Bitcoin blockchain), it has since migrated across multiple networks, such as: Ethereum, TRON and EOS. Because understanding Tether can be a bit technical, BeInCrypto has created a handy guide on how to buy and store Tether.
What is Tether?
Tether is a stablecoin. Stablecoins are tokens whose values are pegged to a fiat currency or other assets. In the case of the Tether stablecoin, it is pegged to the US Dollar. Basically, one Tether always equals one USD.
Tether developed under the Omni protocol, a system that sits on top of the Bitcoin network. Omni has the ability to make unique tokens, akin to what is possible on other networks using smart contracts. The Omni protocol gave birth to the first Tether.
In time, developers began migrating the asset to other blockchains. This is because, platforms that natively support smart contracts make more sense for a stablecoin. The first move was to the Ethereum network, which is the most popular smart contract platform today. TRON and EOS have also seen their own variations of the asset.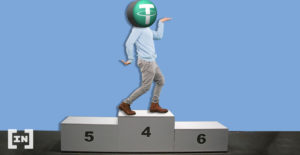 The Different Types of Tether Stablecoins:
Omni Tether
The original Omni Tether existed in late 2014 under the name "Realcoin." The Omni protocol made it possible to create "tokens" on the Bitcoin network. The first coins minted in October; however, the name changed to "Tether" by the end of November.
By January of the following year, Bitfinex enabled trading of the asset. For the next couple of years, Omni Tether would be the standard of the industry.
Initially, there would have been different "Tethers" for different currencies, in addition to USD. As a result, the Euro and Yen were explored. Today, the Tether found on most exchanges are pegged to US Dollars, and hence go under the symbol USDT. In 2017, the Tether team began moving much of the existing coins onto the Ethereum platform.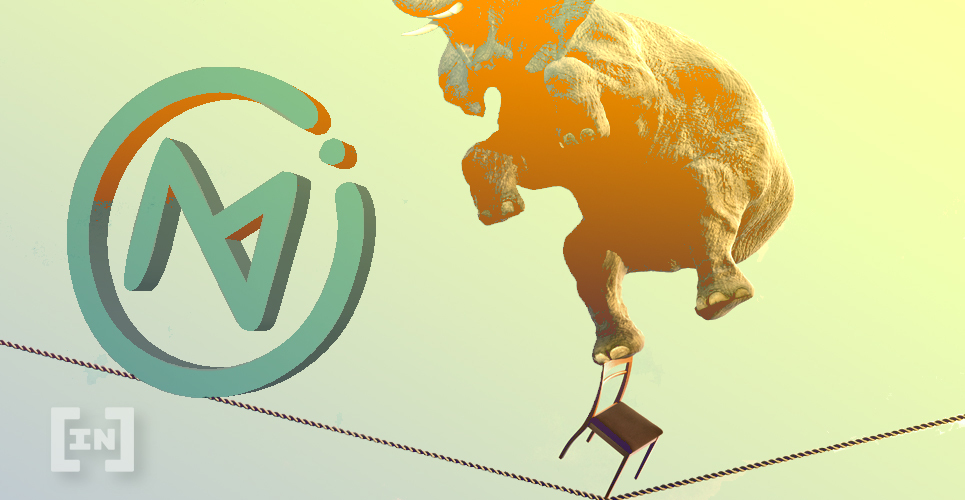 ERC20 Tether
As stated, this was the first migration of Tether off of the Omni protocol, in late 2017. That is because Ethereum is a very active and popular network, with smart contract integration. To make token creation relatively simple, this was a natural step for Tether.
ERC20 Tether became very popular. By the end of 2019, the vast majority of Tether had shifted off of Omni onto Ethereum. This showed that most traders preferred the new, superior version of the asset.
Part of the reason for ERC20 Tether's huge success is Ethereum's ability to scale. The Ethereum blockchain confirms blocks and transactions faster than Bitcoin. Ethereum's average block time ranges between 10 and 15 seconds.
At this point, you may be wondering how this type of migration can occur across blockchains? Essentially, any exchange that wants to transfer its Tether tokens can do so by sending their Omni USDT to the Tether corporation. As a result, they will receive an equal amount of ERC20 Tether in exchange.
The Tether corporation effectually "destroys" the old Tether, and the value only exists on the new chain. The same process governs the other types of officially supported USDT on the TRON and EOS networks.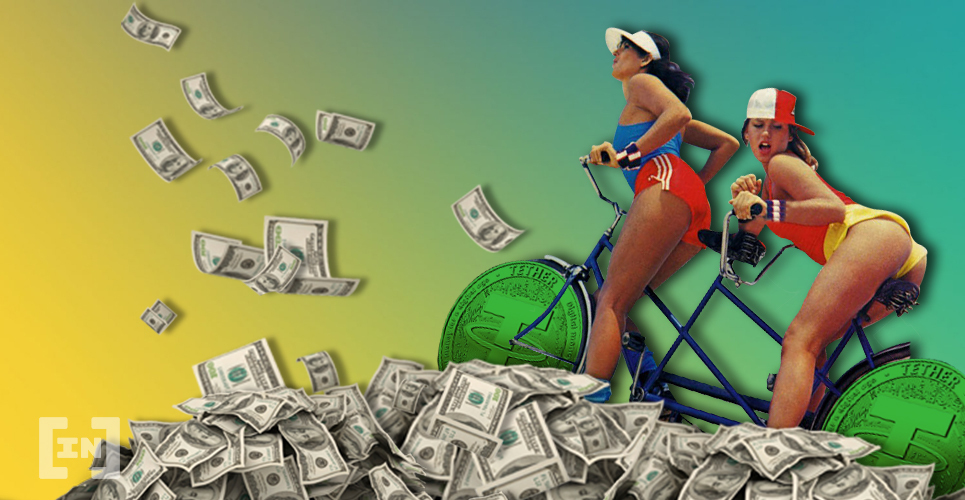 TRC20 Tether
In March of 2019, a partnership was announced that would move USDT onto the TRON blockchain, claiming that this would be the fastest form of Tether yet with no transfer fees. Thanks to a partnership with Poloniex by Justin Sun, creator of TRON, this form of Tether quickly integrated onto the exchange.
Despite this fact, the TRC20 version of Tether remains one of the most infrequently used versions to this day. Recently, some of the USDT originally moved onto TRON moved back to the Ethereum network. Be that as it may, fans of the TRC20 Tether should not fear. In a later section we will discuss exchanges beyond Poloniex where you can still pick it up.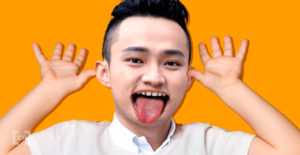 EOS Tether
EOS Tether is the most recent, and smallest volume, version of Tether. Announced in May of 2019, the EOSIO variant is similar to its Ethereum and TRON siblings. Once more, claiming that the benefits of the EOSIO network will eliminate transaction fees and allow "block producers to spend more computation power on processing transactions," which should dramatically improve the speed of USDT transfers.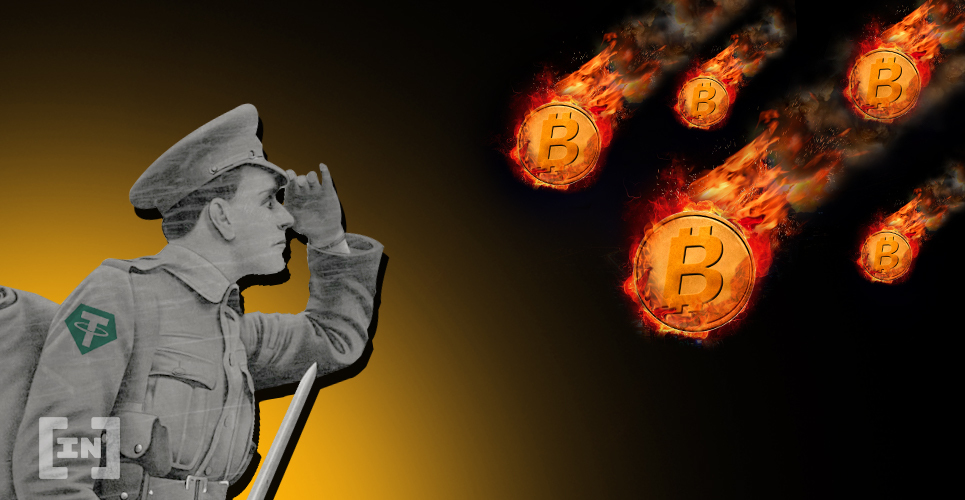 A Word of Caution
After reading about the different varieties, you are undoubtedly wondering: how to buy and store Tether, which one you have or should get, and how to tell the difference? If you don't own any Tether yet, this question may not be as important.
If you are just using Tether to trade on an exchange as a substitute for the US Dollar, then it really doesn't matter which USDT you use, they will all basically work equally. One caveat to this is that there could be issues with liquidity, if you are dealing with one of the less popular versions. However, this shouldn't be a problem with any of the big name exchanges.
On the other hand, if you already have some Tether on an exchange or in a wallet, and would like to move it, then this becomes a very important issue. Admittedly, this makes Tether more confusing to use. If you send Tether to an incompatible wallet, you will lose it. This means that it is essential that you are confident of what you are sending and where you are sending your Tether.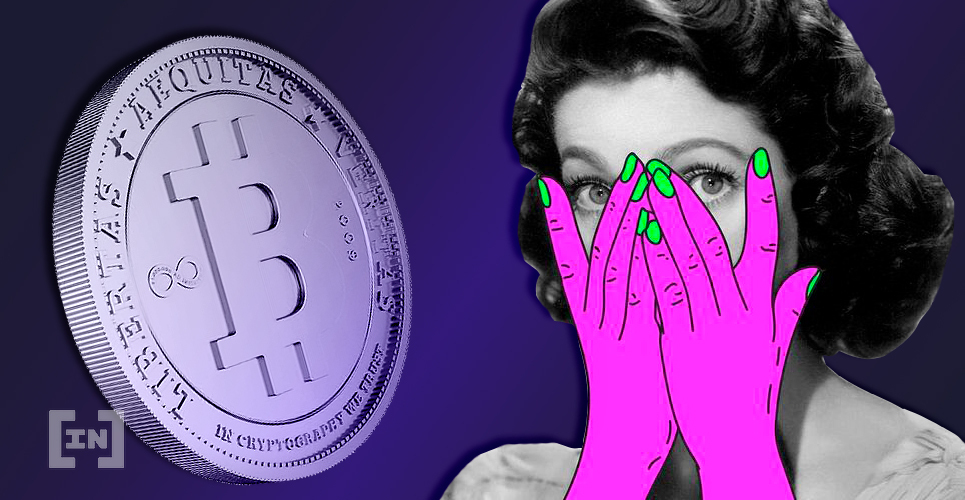 This is because, Tether in any form is just a token on a network. The token is just the underlying asset packaged to act in a certain way. Hence, Omni Tether is basically just packaged Bitcoin, ERC20 Tether is just Ethereum, and so on. Since these blockchains are not compatible, neither are their versions of Tether.
Remember when I said that transfers across blockchains occur when tokens on one chain get destroyed, while simultaneously getting created on another? This is facilitated by the Tether corporation, and is not an automatic process.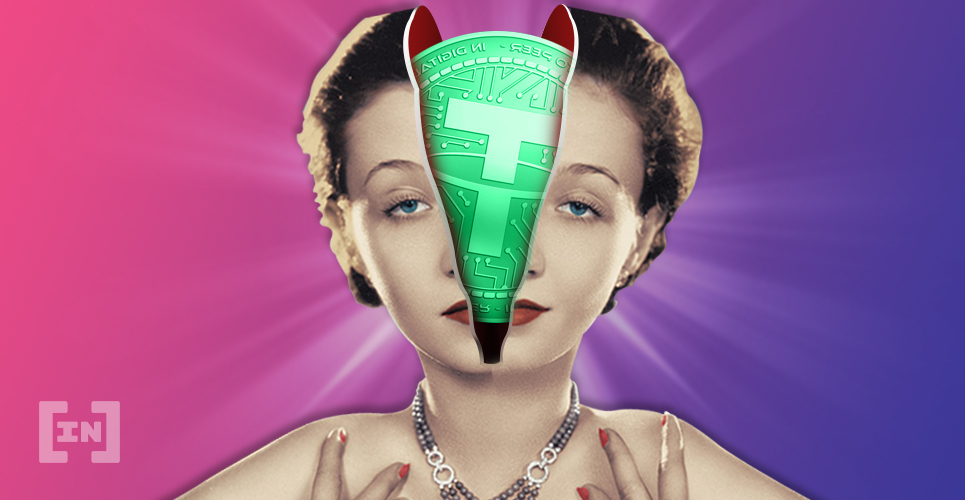 How Can I Tell Which Type of Tether Stablecoin I Am Using?
Okay, you get it, but just how do you know which one you are working with? If you want to buy or store Tether, you must know the diffrence. If you're lucky, the exchange will make it obvious.
Sometimes the asset is clearly marked, especially if an exchange uses multiple types. Unfortunately, most exchanges use just one type, often just labelled as "USDT." There can be a few ways to figure out which is running under the hood.
First, you could search the site for any documentation or press releases about USDT. Sometimes, there is info in the FAQs or Help section that will explain which Tether to buy or store. Other times, you can find an announcement that the exchange has switched to one version or another exclusively.
If none of this pans out, you could try reaching out to the support team on the exchange. Of course, some teams are more responsive than others, and depending on the service, it could take a bit of time to get a response.
The Different Tether Addresses
If you want to be certain about which type you are using, look at the address associated with the wallet. Remember, all forms of Tether are just tokens on the underlying blockchains, so the addresses are always valid addresses for those blockchains. For the time being, don't worry about EOS Tether as it is almost certainly not the type your exchange is using, unless clearly marked.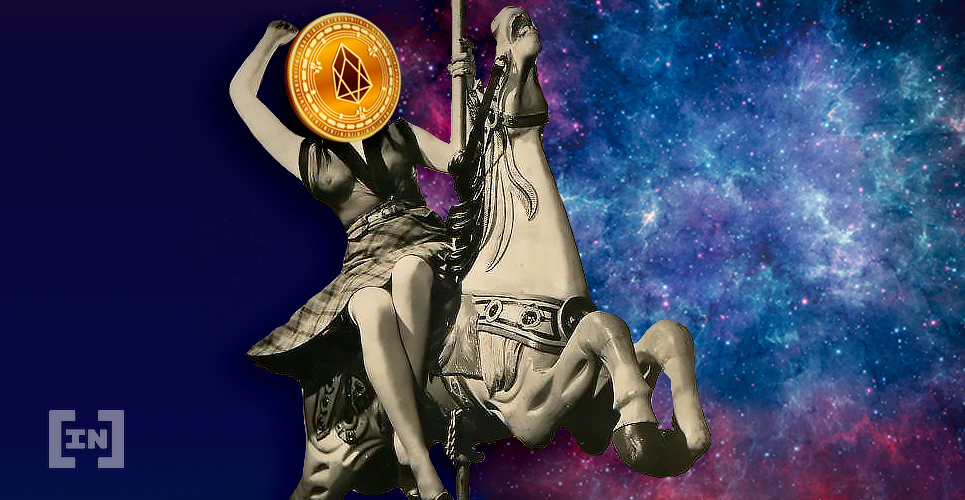 Omni Tether will look just like a Bitcoin address, for example:
1EKrH8VvrXEz5jEUbHBGeQdvwhBY73UaNe
It is important to note that Bitcoin addresses always begin with a 1, 3 or bc1 at the beginning. This is in contrast with Ethereum addresses, which begin as follows:
0x643B079a9706d62F56CC1c9904F0E7ffE3111236
The key thing to recognize is that an Ethereum address always begins with 0x. In a similar vein, we have TRON addresses, which have the distinct feature of always beginning with a capital T:
TAVXrv4yVyzMq6VqTYgmd8e1zazJ2r2Pkp
At a glance, these are all just random digits; even so, all are distinguishable by how they begin. Each one begins in a certain way. If you are sending to a wallet address that begins with 0x, it is an Ethereum address. Now that we've covered all of that, let's talk about where to get, and how to keep, each of the three main flavors of Tether.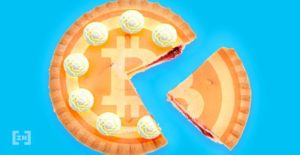 Where To Buy and Store Omni Tether
As mentioned before, this type of USDT is less common than it used to be, but there are still a variety of places that use it. One exchange that still uses Omni Tether is StormGain.
This site has many assets to trade, and most of its trading pairs are with USDT, though a few are with Bitcoin. What's nice is that when you go to deposit Tether onto the site, it is stated explicitly that they use Omni Tether and that any other type of USDT that you send to the address will be lost.
Not all sites are quite so clear. If you do purchase Omni Tether on StormGain, it may be wise to keep it in a personal wallet. One of the best and oldest wallets for this is Omniwallet.
Omniwallet:
This web wallet can act as a Bitcoin wallet, Omni Tether wallet, or any other Omni-based token. Two great features of this wallet are a web interface and that you retain control of your private keys. Additionally, you can actually use the wallet as a Bitcoin/Omni token exchange. Meaning you can buy and sell your Bitcoin for Omni Tether, and vice versa, at any time.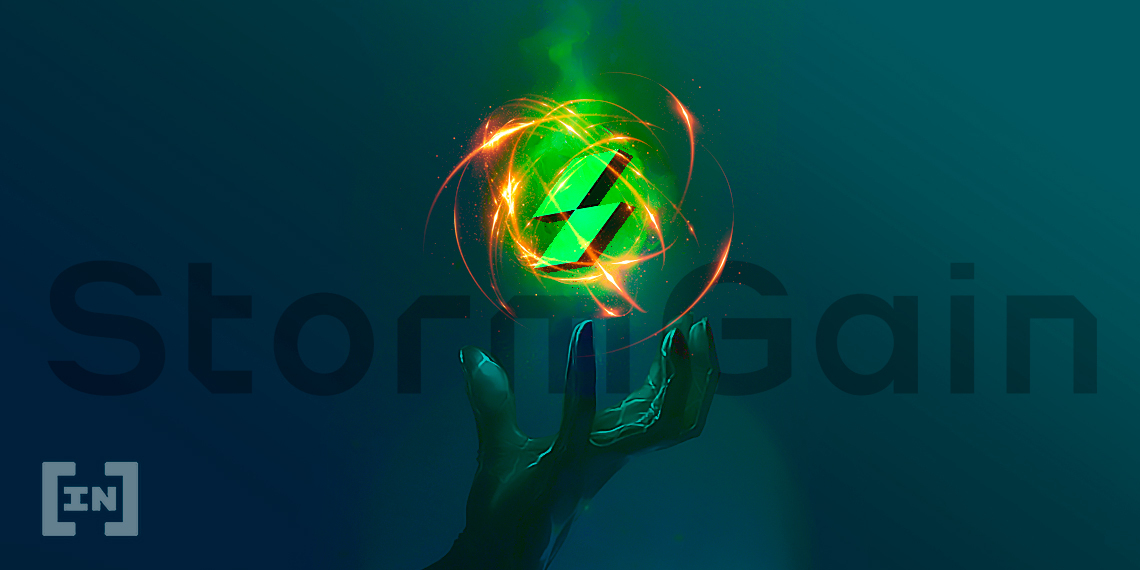 Tether paper wallet:
One other option is to create a Tether paper wallet. This works very similar to paper wallets for other coins. They allow your private/public keys, as well as corresponding QR codes in an image, to be printed and safely stored physically. This type of wallet isn't necessarily for everyone, but is simple enough to use and offers a high degree of security if handled properly.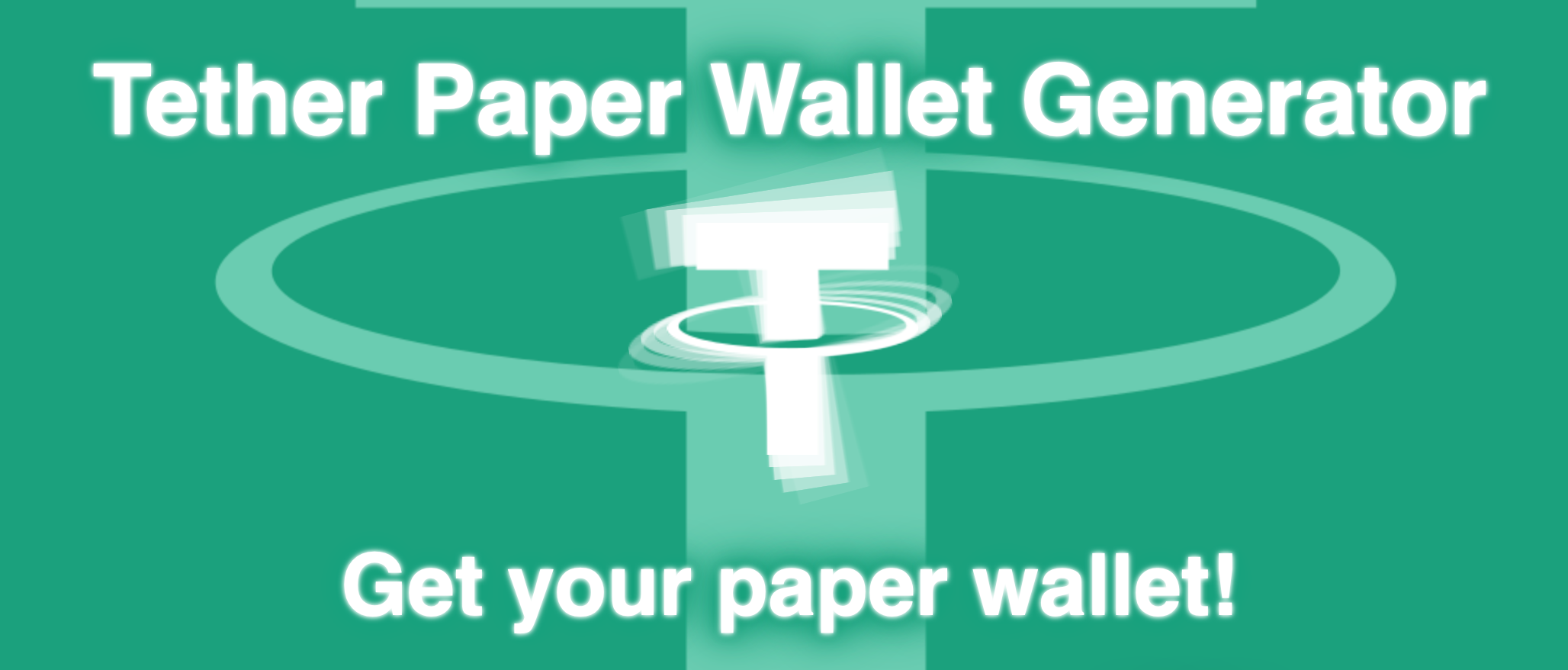 Where To Buy and Store ERC20 Tether:
If it's ERC20 Tether you're after, you are in luck. As mentioned before, this has become the standard for most Tether in use today by far. Often, if an exchange doesn't specify what type they are using, it is probably ERC20 Tether. That being said, never assume, so stick to the techniques outlined above for determining what Tether you possess.
Some of the most popular exchanges, like Bittrex and Binance, use ERC20 Tether exclusively. While it may not be clearly labeled in the trading window, you can find this information by looking into the documentation on the websites.
There are quite a few other services that offer ERC20 Tether but these two are some of the biggest and most accessible for many users worldwide. Coinbase also offers the ERC20 version of Tether..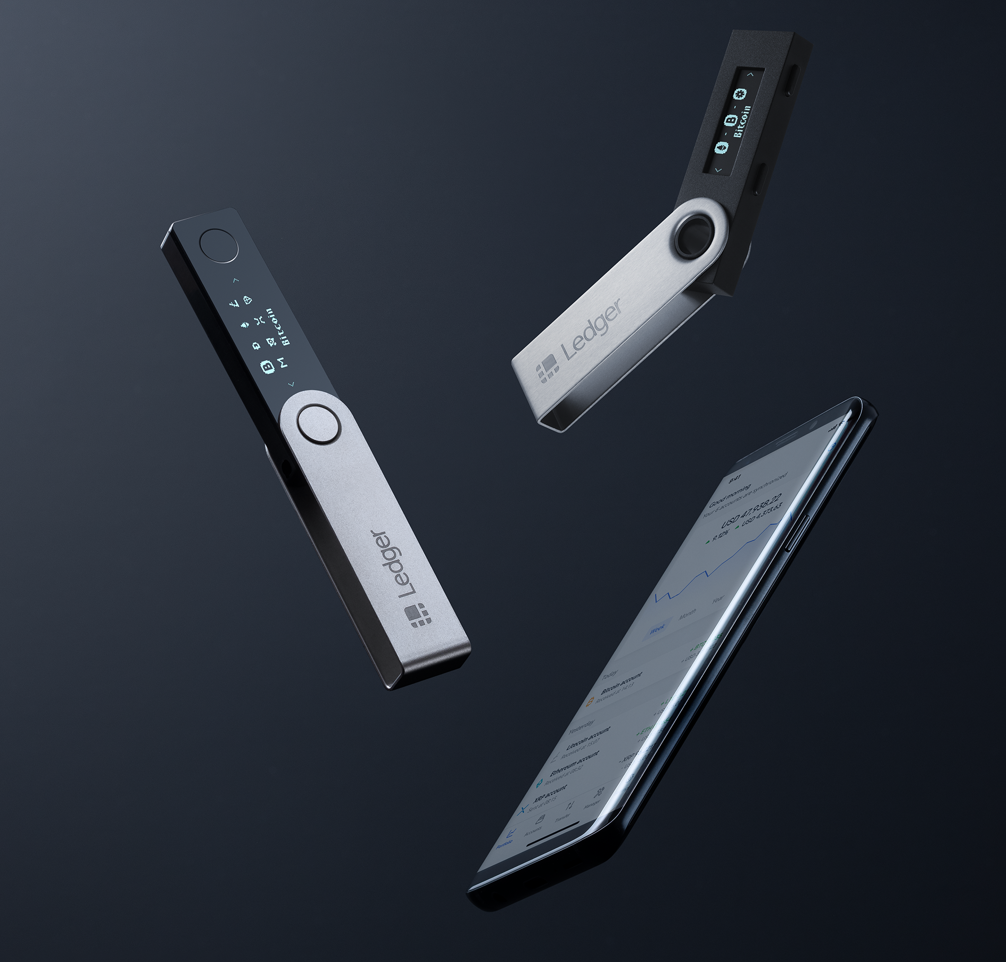 Now that you have some ERC20 Tether, you can technically store at any Ethereum address. Again, this is true for each flavor. Any wallet of the underlying asset accommodates that form of Tether. However, you must remember that not every wallet is designed to interact with tokens.
Many will, but always make sure that the wallet you choose enables support for tokenized assets. For Ethereum, MyEtherWallet is popular, flexible, secure and offers full support for all ERC20's, including Tether. If you want to go with a different Ethereum wallet, make sure to check that it offers this feature.
Lastly, For fans of hardware wallets, know that the Ledger Nano X, as well as the Nano S both support ERC20 tokens, and by extension ERC20 Tether.
Where To Buy and Store TRC20 Tether
While TRON based Tether is a bit less common, it is by no means unavailable. For one, Bitfinex supports the TRC20 Tether variety, in addition to the ERC20. Furthermore, thanks to the aforementioned partnership between TRON and Poloniex, the exchange supports TRC20 tokens for both deposit and withdrawal.
Inside of the exchange, USDT is all treated the same, but users can specify which type they are sending or want to receive when they deposit or withdraw. In a similar vein, users who don't want to risk confusion or mistakes should take a look at KuCoin. This exchange supports all of the varieties, including EOS Tether, and makes it very clear which version you are working with.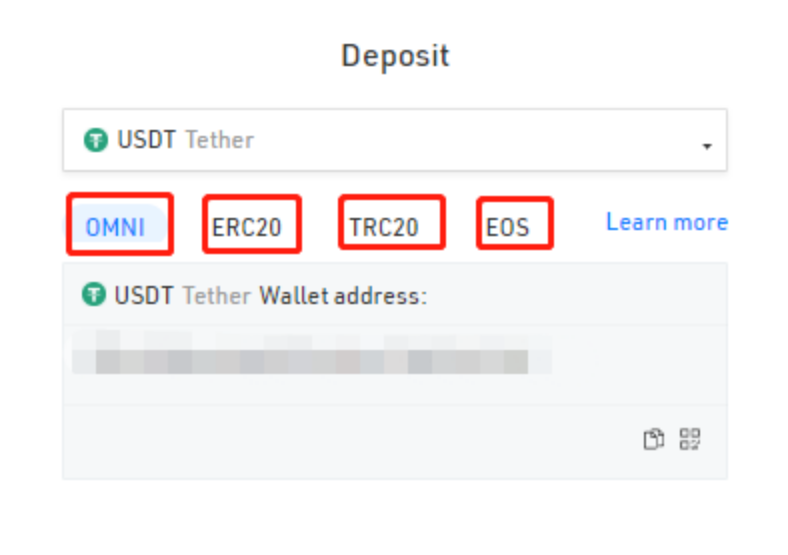 If you want to take your TRC20 Tether off of an exchange, find a TRON wallet that supports TRC20 tokens. To this end, the popular TronWallet application should work just fine for storing your Tether. Just make sure to double-check whatever service you use.
Will you use Tether?
At this point you should have a pretty good idea of some of the intricacies of Tether. While this stablecoin is generally simple to use in principle, incompatibility issues can become a real headache if not heeded.
Following the advice in this guide, and always doing your homework, users should be prepared to acquire and store this asset with ease. Whether you want to use it to trade with, or just hold digital variants of fiat, Tether definitely offers new options for cryptocurrency traders everywhere.
< Previous In Series | How to buy Cryptocurrency & NFTs | Next In Series >
Frequently Asked Questions
What is aTether stablecoin?
What are the different types of Tether?
How do I know which Tether I am using?
Disclaimer
In line with the Trust Project guidelines, the educational content on this website is offered in good faith and for general information purposes only. BeInCrypto prioritizes providing high-quality information, taking the time to research and create informative content for readers. While partners may reward the company with commissions for placements in articles, these commissions do not influence the unbiased, honest, and helpful content creation process. Any action taken by the reader based on this information is strictly at their own risk.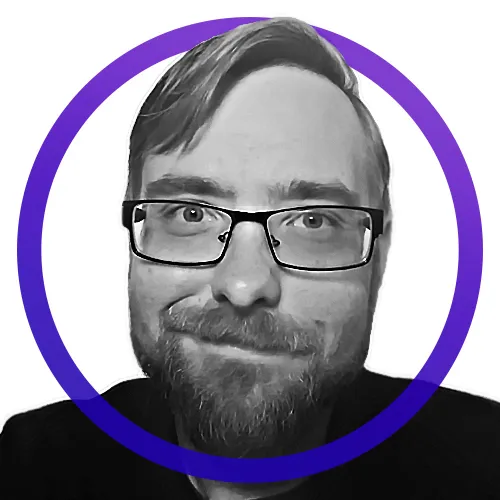 David is a freelance writer with a specialty in technology and cryptocurrency. He has been writing his whole life, but professionally since 2018 and hopes to stay in the field...
David is a freelance writer with a specialty in technology and cryptocurrency. He has been writing his whole life, but professionally since 2018 and hopes to stay in the field...
READ FULL BIO
Sponsored Sponsored