How much does it really cost to create an NFT? You hear all the time about the latest popular NFT collection that has just reached a record selling price, but what are the costs when it comes to creating an NFT?
If you're new to the cryptocurrency world, you might have heard of mining NFTs and transaction fees, but have no idea what to look for and where to start if you want to sell your NFT. This guide explains all those aspects related to NFTs.
The NFT market today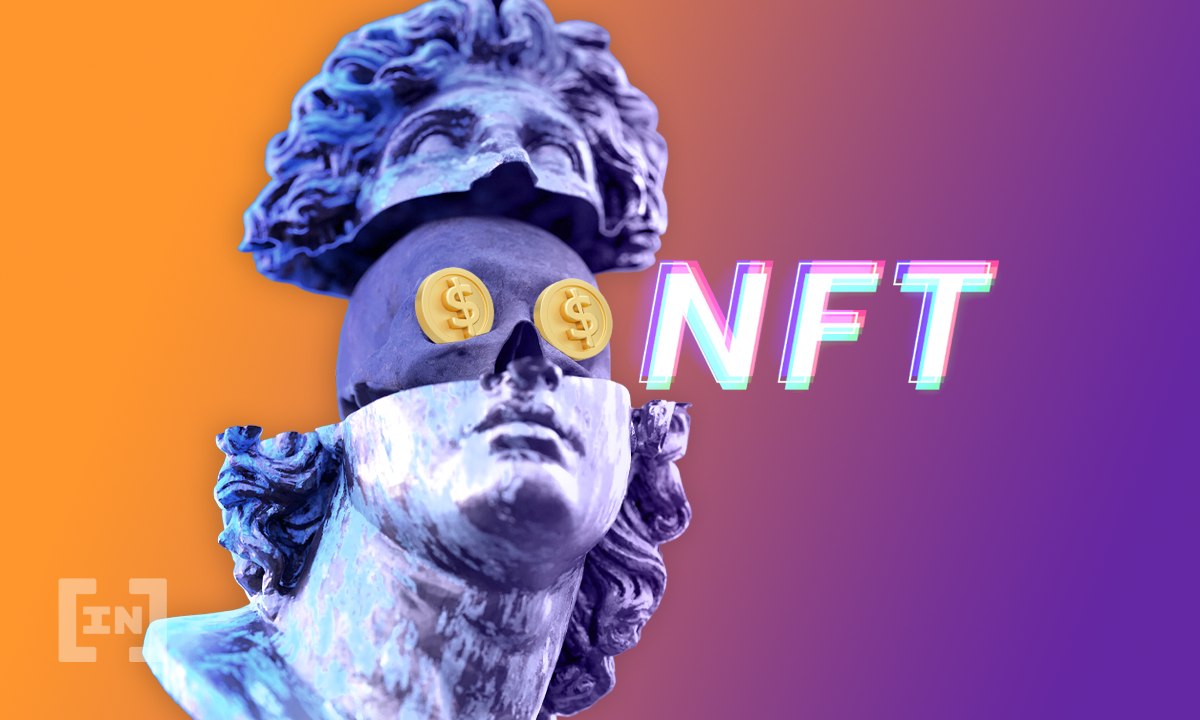 Although non-fungible tokens (NFTs) have been around for many years, they exploded in popularity in 2021. The entire NFT space grew from $340 million in 2020 to $24.9 billion in 2021, translating to a 7200% increase in value. We can say that NFTs were a cultural phenomenon in 2021.
You've probably heard of the most expensive NFT ever sold: the digital art created by Pak called "The Merge" and sold for $91.8 million.
NFTs constantly make headlines as more celebrities get involved. And that's when NFT artists arrived, and investors made millions from selling NFTs. That's why we want to cover the practical side of things, explaining how much does it cost to create an NFT and how you can mint an NFT on the most popular blockchains available today.
What is NFT minting?
If you're trying to create an NFT for the first time, then it's time to talk about NFT minting, the process of creating your NFT and registering it on the blockchain. Although it might sound complicated, it's not.
Individual art pieces and collectibles first require minting on the blockchain to create them as unique NFTs. Stored on a blockchain, the art, or collectible is encrypted using a unique code that allows for personalized ownership.
Each art piece or collectible thus becomes an NFT on a smart contract blockchain, such as Ethereum, Solana, and other NFT-compatible chains. This involves the use of the native blockchain cryptocurrency wallet and of the blockchain's native currency to pay for the transaction fees. All blockchain transactions require registration with some gas fees, which incentivizes the network to verify and add your transaction to the blockchain.
You can imagine the NFT process similarly to how you upload a profile photo on a social media website. In this instance, it is a digital art piece or collectible.
The crypto wallet used to mint NFT is the gateway pass to a collectible that allows them to access the blockchain. It also keeps track of each transaction.
Further, the crypto wallet provides access to the NFT item via public addresses and private keys. Depending on the blockchain and the NFT marketplace chosen to mint your NFT, you can expect different costs.
What are the costs associated with NFTs?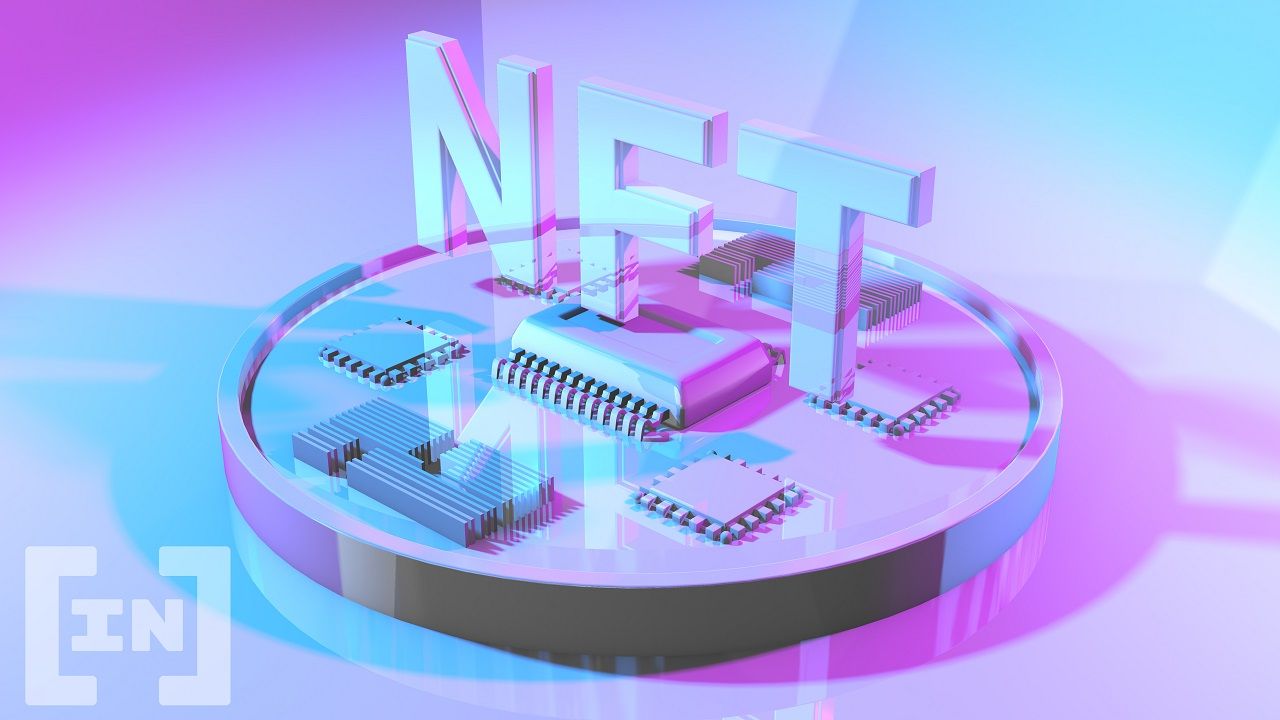 When it comes to how much it costs to create an NFT, it's important to remember that choosing a different blockchain to mint the NFT can result in huge cost differences.
The main costs associated with NFTs are:
Gas fees: All blockchain operations require at least one transaction on the blockchain, which cost gas fees.
Account fees: This will depend on what NFT marketplace you will use for your NFTs.
Listing fee: Some platforms allow you to mint your NFT for free but can still charge a fee for listing the NFT for sale.
Different blockchains have different processes and, consequently, different fees. Even if on the same blockchain, one NFT's cost could differ from another. Data size, project quality, transaction speed, time of minting, as well as gas fees (transaction fees) can affect cost.
Blockchain transaction fees respond to the network's supply and demand. During high demand, the gas fee surges. Furthermore, NFT creators should also consider the volatile price of cryptocurrencies, which also influences the costs associated with NFTs.
The prices for minting an NFT range from $1 to $500, and sometimes they can go even higher.
NFTs can be easily minted on NFT marketplaces, such as OpenSea, Rarible, or Mintable. There are other marketplaces as well, and each NFT creator should choose the one most appropriate for the digital artwork that he or she is trying to mint and sell as NFT.
It's also important to consider the day and the time of the day for mining your NFT. For instance, NFT minting can be more expensive during the week, as there is more on-chain activity. Using this logic, creating an NFT during the weekend can be cheaper, but that needs to be checked for each specific day and moment.
How much does it cost to create an NFT?
Let's get to the actual costs of creating an NFT on a marketplace. There are two main options, and it's up to you and your project's strategy on which one you want to choose.
Anyone can create an NFT, and it's easy to set up accounts on all major platforms, such as OpenSea, Rarible, or Mintable.
The other great news is that all of these platforms offer at least two, if not more, blockchains to choose from when minting an NFT.
NFT minting costs depend on the chosen blockchain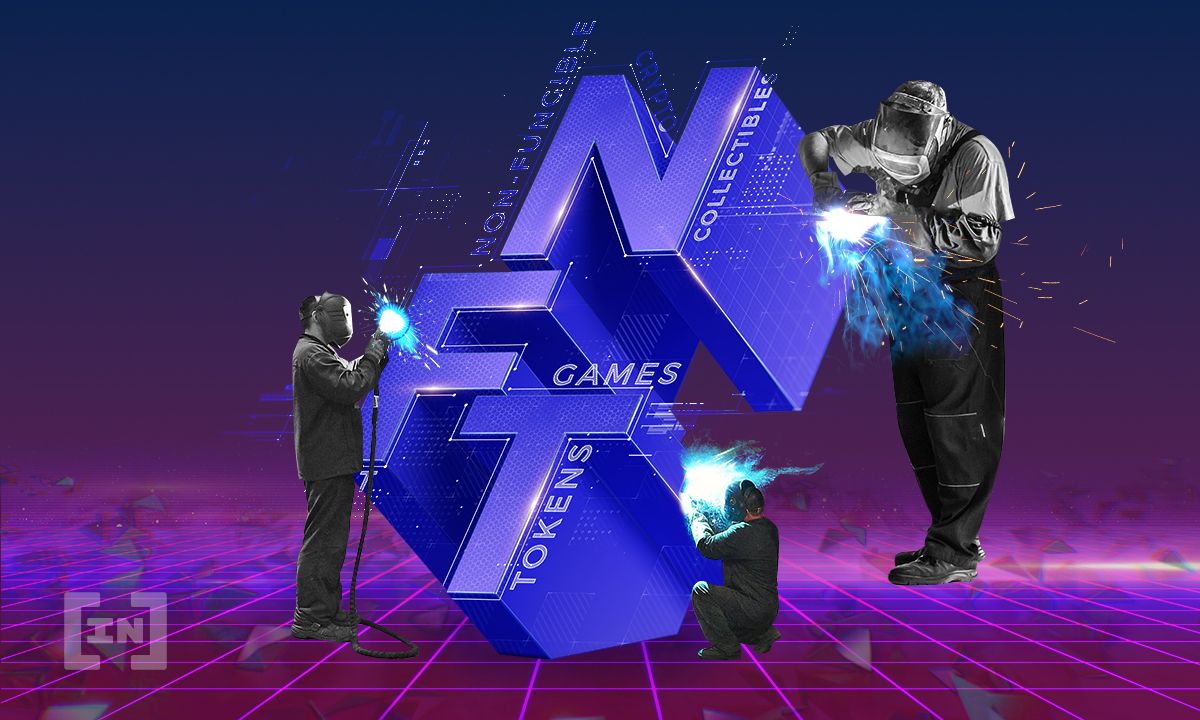 The most popular blockchain for NFTs is the Ethereum network, as it was the first programmable blockchain, that supports the registration of digital items. But today, creators have more options to choose from, including Polygon and Solana.
Most creators still want to choose Ethereum for the simple reason that it was the first blockchain for NFTs, and this makes it the most popular.
However, Ethereum is currently undergoing some massive updates, which will change the network's consensus mechanism from the Proof-of-Work (PoW) to a Proof-of-Stake model. After this update, transaction fees will go down and speed up. The developers' team hopes to finish the update by the end of 2022. Until then, you still have to carefully plan all Ethereum transactions. It's always a good idea to monitor the current ETH gas fee, on a specialized website such as ETH Gas Station.
Since we want to help you analyze and answer the question "How much does it cost to create an NFT?" we'll talk about the three popular blockchains for minting NFTs and the implicit costs for each.
Minting NFTs on Polygon
Digital artists can mint NFTs on the Polygon blockchain, by using the most popular NFT marketplace, OpenSea. If you don't have an account already on OpenSea, here are all the steps to create an NFT on OpenSea.
The great news is that you can mint and list your NFT completely for free if you choose the Polygon network for your NFT.
There are no upfront costs for you for mining NFTs on Polygon. This is possible because the platform uses the lazy minting option by default when choosing to mint an NFT on Polygon.
However, the platform charges a 2.5% service fee, deducted from the NFT's selling price, after it's first sold. Another thing to keep in mind is that the selling price will be in ether (ETH), although you are using the Polygon network.
Minting NFTs on Solana
With many projects being launched every day, Solana is the second most popular blockchain for NFTs after Ethereum. Considering the high Ethereum gas fee, Solana is an affordable alternative for minting NFTs.
Note that minting NFTs on the Solana blockchain implies using a wallet that supports the Solana network, such as Phantom. You can choose between the popular NFT marketplaces on Solana to mint your NFT, such as SolSea, SolanaArt, or Magic Eden.
So, how much does it cost to create an NFT on the Solana blockchain? The costs are minimal, and you only need to pay the Solana transaction fees for each on-chain activity.
Note that minting an NFT on the Solana blockchain will incur three blockchain transactions — two approval transactions for minting and another one for setting the price when listing the NFT. However, each transaction costs about 0.00045 SOL — this was the fee at the time we tested the minting process on SolSea. At a price of 1 SOL = $36, a transaction fee is equal to $0.0162. The total cost for minting an NFT on the Solana blockchain invokes a total of three transaction fees on the network, which can add up to 0.00135 SOL.
As of July 2022, at a price of $36 per SOL, the NFT minting cost raise to $0.0486.
Minting NFTs on Ethereum
As we've already mentioned, Ethereum is the most popular network for minting NFT. It was also the first platform to support them, and most NFT investors turn to Ethereum by default, although it's not the only NFT blockchain anymore.
But how much does it cost to create an NFT on the Ethereum blockchain?
Experienced investors will remember the times that a single NFT minting incurred a transaction fee of more than $50–$100, depending on the time of the day and ETH price. But that's not the case anymore, and the popular NFT marketplaces have found a way around those fees. Nowadays, creators can mint NFTs on the Ethereum blockchain completely for free.
If you want to mint an NFT on Ethereum, you can use any of the most popular marketplaces, such as OpenSea, Rarible, or Mintable. After you've connected your wallet, you can create a new NFT, and during the process, you can select between regular or lazy minting. Here's the key option when it comes to the cost of creating your NFT on Ethereum.
Regular minting
Minting an NFT on the Ethereum blockchain is expensive, and it depends on the time of the day, the day of the week, and the current price of ethereum (ETH). At the time of our tests, when we tried to mint an NFT on the Ethereum blockchain, using OpenSea, Rarible, and Mintable, the gas fee varied between 0.0468 and 0.0616 ETH ($65 to $86, considering the price of 1 ETH at $1,400), regardless of the listing price of the NFT.
However, there is another option if you want to list your NFT on Ethereum, that doesn't require creators to pay any upfront minting fees.
Lazy minting
Lazy minting allows NFT artists and creators to mint their NFTs without any upfront costs. When choosing lazy minting, the process of actually registering your NFT on the blockchain doesn't take place until the NFT is purchased.
In this case, the selling price of the NFT covers the cost of the minting fee. Effectively, the buyer is responsible for minting the tokens, not the NFT creator.
With lazy minting, NFT creation happens later, reducing the need for computational power as only sold NFTs experience minting. The solution is available on the most popular NFT marketplaces to allow all digital artists and NFT creators to increase exposure. They can use lazy minting and create an NFT on the Ethereum network for free.
NFT creation cost: Ethereum vs. Polygon vs. Solana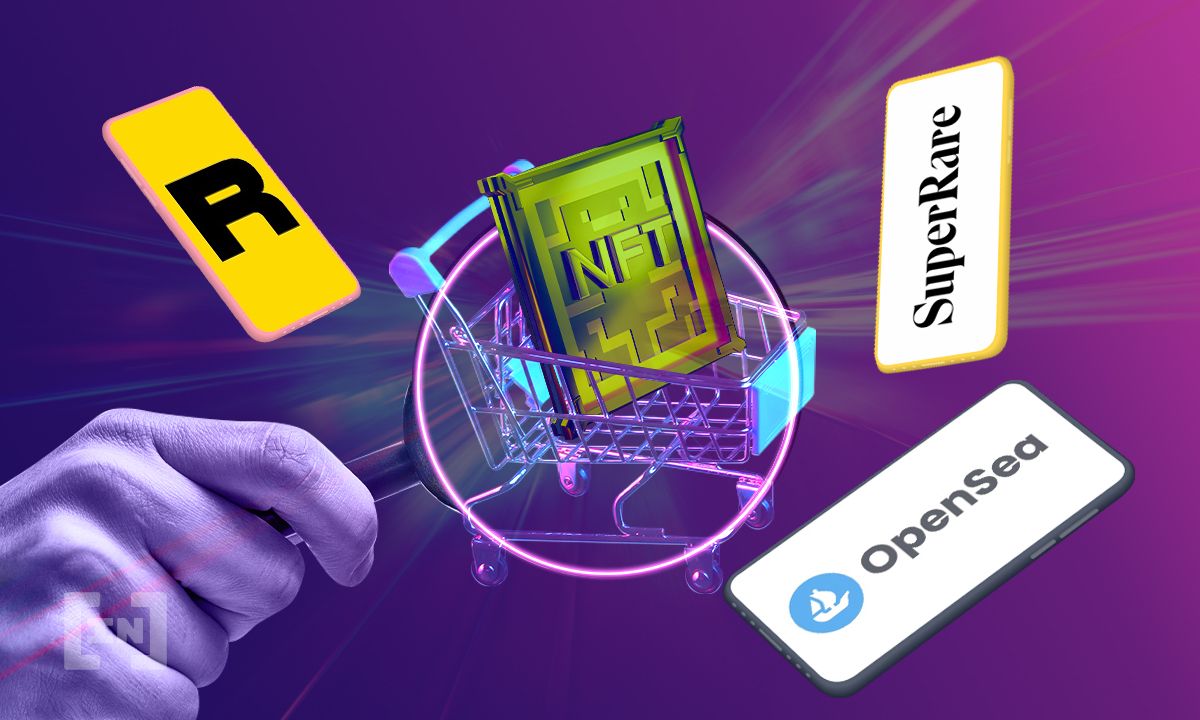 Comparing the most popular blockchains for creating NFTs comes down to the artist's personal preferences, as well as the project's purpose and goals. Each NFT creator should research what's the best blockchain for creating a new NFT collection. Artists should look at the blockchain's ecosystem and the existing community.
However, when comparing the costs, there is not a huge difference. The most popular NFT marketplaces offer lazy minting for both Ethereum and Polygon networks, which translates to creating your NFT completely for free. When choosing the lazy minting option, there will be absolutely no upfront costs for creating an NFT on the Polygon or Ethereum blockchains on platforms such as OpenSea or Rarible.
Of course, you can always go the classical, and most expensive, way to mint an NFT on Ethereum, but there's no need to do that anymore and pay over $100 to list an NFT that might get sold.
While minting an NFT on Solana isn't free, as it doesn't offer lazy minting, it only incurs small network fees that add up to less than a dollar.
Costs for creating an NFT are incredibly low, and that's why we will probably see even more NFT collections being launched this year.
How much does it cost to create an NFT?
The conclusion of this analysis is that it doesn't cost much to create an NFT. In fact, it can be completely free, if you choose a popular platform such as OpenSea, Rarible, or Mintable and check the lazy minting option.
It has never been easier (and cheaper) to mint NFTs on the most popular blockchains. The only question is, what will your next NFT collection be about?
NFTs can be hard to keep up with, so why not join BeInCrypto's Discord server to ensure you're on top of everything?
Frequently asked questions
How much does it cost to create NFT art?
How much does it cost to mint an NFT?
Can I make money with NFTs?
Disclaimer
In line with the Trust Project guidelines, the educational content on this website is offered in good faith and for general information purposes only. BeInCrypto prioritizes providing high-quality information, taking the time to research and create informative content for readers. While partners may reward the company with commissions for placements in articles, these commissions do not influence the unbiased, honest, and helpful content creation process. Any action taken by the reader based on this information is strictly at their own risk.
Iulia Vasile is a seasoned professional in the cryptocurrency and blockchain industry, working full-time in the field since 2017. With a background in computer engineering, she...
Iulia Vasile is a seasoned professional in the cryptocurrency and blockchain industry, working full-time in the field since 2017. With a background in computer engineering, she...
READ FULL BIO
Sponsored Sponsored