Solana is becoming increasingly popular for NFT activity, and the rise of new collections and marketplaces is a testament to that. One of these marketplaces is Magic Eden, which we describe at length in this guide.
Here you'll learn about what Magic Eden is, its launchpad, its most salient features, and more. First, let's start off by getting a quick overview of the NFT marketplace.
What is Magic Eden?
Magic Eden is a decentralized NFT marketplace built on the Solana blockchain. The blockchain can process more than 65,000 transactions per second and has a block time of one second. Its main competitor, Ethereum, can only process 30 transactions per second and has a block time of 15 seconds.
The decision to align themselves with Solana is already paying off. Magic Eden is the largest NFT-related project on this blockchain. And, having resolved some early technical issues (see Balloonsville for more information), the project is on the up and up.
Magic Eden's Launchpad feature
Launchpad is Magic Eden's minting platform, which is also used as a vetting program. Of all the projects that are applied to become available, only 3% are accepted. This is done to create the greatest amount of exposure, improve the potential for secondary trading, and ensure the existence of dedicated development support. 
This is the reason why Magic Eden strives to make releasing NFTs a seamless process. The marketplace charges 0% listing fees. Furthermore, the transaction fees are 2%, while on OpenSea, the largest NFT marketplace at the moment, the transaction fees are 2.5%. 
The Launchpad is supposed to make the creation and distribution of NFTs an easy process. It requires little to no technical knowledge. Users must only upload the files representing their work. The rest of the process is handled exclusively by Magic Eden. The project's creators hope that this will encourage the artists to focus exclusively on their work.
What makes Magic Eden unique?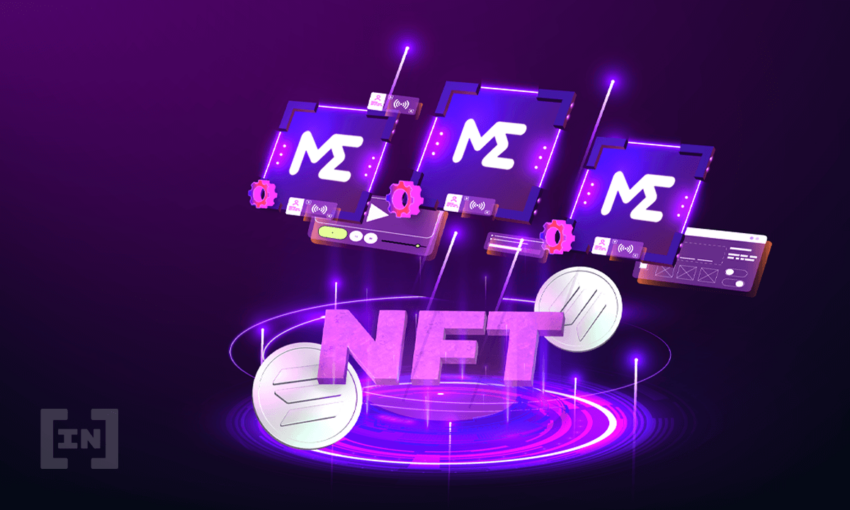 Upcoming Drops
Magic Eden tracks and vets the projects that it chooses to feature on the platform. The same principle is used when it comes to highlighting some of the most important upcoming launches. This feature can help spare investors plenty of research work.
Just head on over to the "Upcoming Drops" section of the website, and that will show you a number of new releases and a direct link to the Twitter account of those projects.
Popular Collections
It's always important to stay up-to-date with the projects that are causing a stir in the NFT space. The "Popular Collections" feature lets users know which projects have been garnering attention at the moment. This is a highly useful feature for those traders looking to make a quick profit by switching their attention toward the most popular NFTs available on Solana at the moment.
Launchpad
As mentioned earlier, Launchpad is Magic Eden's very own system of minting and NFTs. Its goal is to represent the artists by making minting easy and unaffected by technical difficulties. At the same time, Launchpad is meant to represent the interests of the users as well by vetting projects. Only 3% of applicants, the team members claim, are allowed to present their work on the platform. 
Attributes Filter
The Magic Eden marketplace includes a wide variety of NFTs. The Attributes Filter is helpful in narrowing down the searches. Attributes such as the background, clothes, the design of the eyes, etc. are all elements that can be used in your search.
Stats
When purchasing an NFT, there are some elements that, most likely, will help give it value over time. It is essential to know, for example, the available quantity, their current value, or the category in which they fit. The "Stats" section shows this. It is a good indicator of which NFTs are popular currently and which ones are going to stay popular in the future. 
Community
Magic Eden often talks about the importance of decentralization. One way to achieve this process is to give a voice to the community of users. This feature allows regular users to provide their feedback or join Magic Eden's official Discord channel and connect with other like-minded individuals.
Focus on secondary market
Magic Eden's focus is both on the primary and secondary market for its featured NFTs. This is relatively uncommon for the majority of NFT marketplaces of this kind. What does this mean exactly? It means that authors are able to be repaid with royalties from secondary sales. These are the NFT trades that occurred after the initial sale when the NFT was first promoted on the website. The ability to resell NFTs can greatly help contribute to a thriving NFT ecosystem.
The Magic Ticket Airdrop and DAO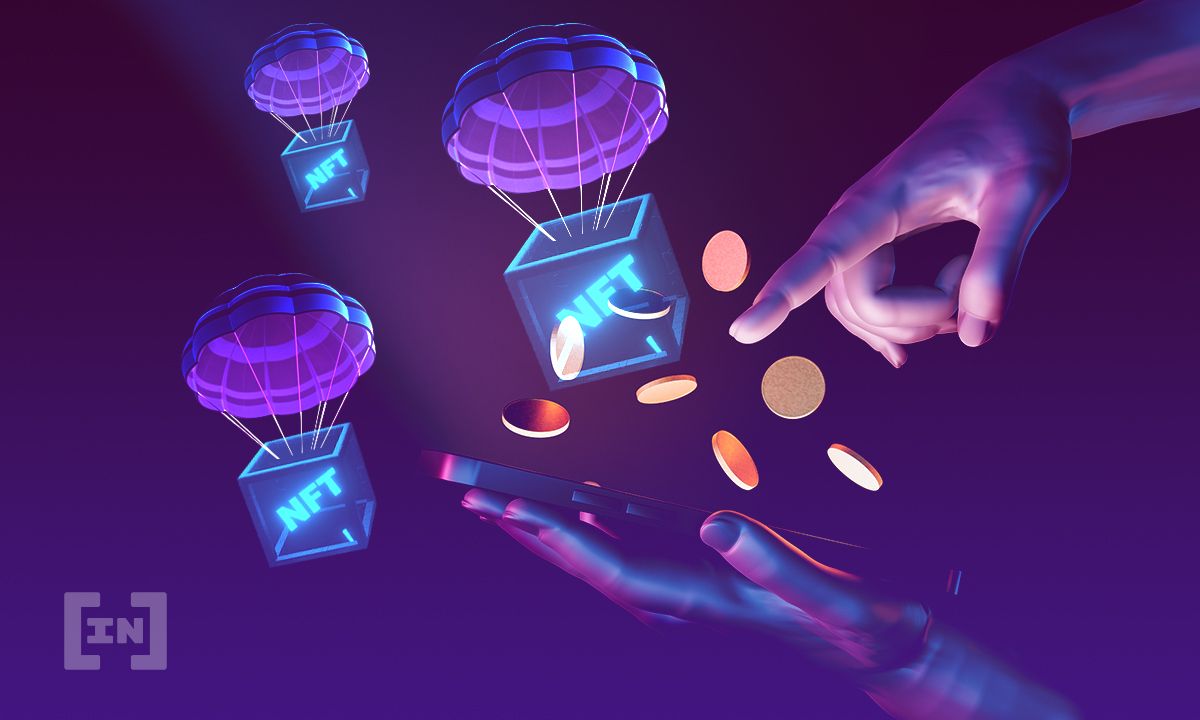 The Magic Ticket airdrop involved roughly 30,000 users of Magic Eden. Holding a ticket gives users access to the project's DAO, which is run using a Discord server. The program is meant to encourage interconnectivity within the ecosystem. It also aimed at helping reward projects that have supported the Magic Eden ecosystem. The three core pillars of the DAO membership are governance, rewards, and community. 
The principal function of these tickets involves access to the MagicDAO. This is a platform that will handle governance within the ecosystem. Owners of a ticket will be able to interact with one another and make decisions about ways to improve the marketplace. 
Through the Magic Ticket program, the team behind the project hopes to offer long-term value. The ticket can be used to provide meaningful feedback to the Magic Eden team. Furthermore, it will also be used as a tool to incentivize and reward long-term users.
In total, 30,602 tickets were provided to the community. The tickets were provided to three types of categories, dubbed OGs (received 21% of the drop), Degens (23% of the drop), and Normies (56% of the drop). 
Magic Eden has presented its plans for MagicDAO over the following months. This will include an improved loyalty program that will serve as an additional reward for users. Furthermore, there will be a number of additional initiatives on which ticket holders will be able to vote. Lastly, the ticket allows users to take part in various bounty programs and other events (Hackathon, Solana Olympics, etc.).
Charges and fees
One of the most significant selling points about Magic Eden as compared to its NFT-marketplace competitors happens to be the fees, which in this case, is very low. 
Most importantly, there are no fees involved in listing an NFT on the platform. Magic Eden charges 2% on transaction fees. The royalty rate differs per creator. There are also no offer fees, and the minimum offer price is half of the listing price. There are no other additional fees for listing or delisting NFTs from the marketplace. 
This is all good news for both creators and traders. Magic Eden is currently the largest NFT marketplace on Solana. The transaction volume on the platform has surpassed $200 million.
In order to be able to take part in activities on the platform, you will require a Solana-compatible wallet. The most frequently recommended option is Phantom. Other options are available as well. However, it is easily downloadable on your mobile or as an extension to your desktop browser. It can be used easily to buy and sell NFTs on Magic Eden.
How to buy NFTs on Magic Eden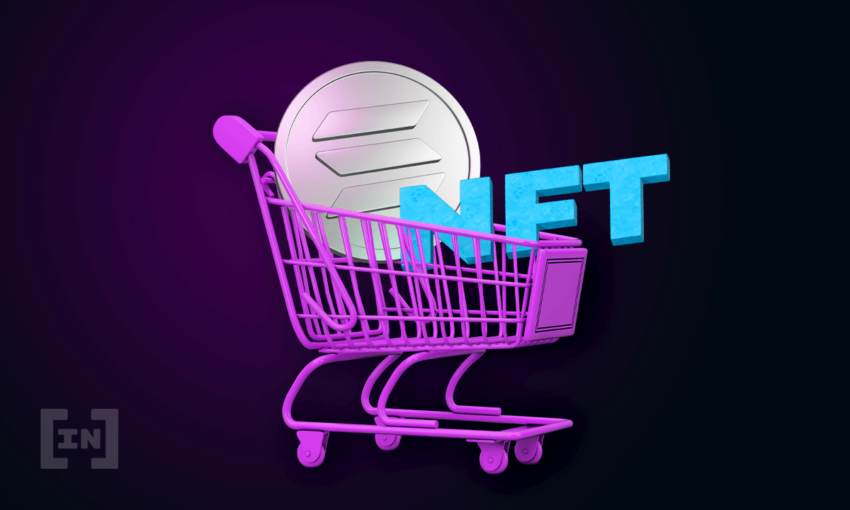 The process of acquiring valuable NFTs on Magic Eden is just as simple as listing NFTs for sale. Let's look at the simple steps you'll need to follow to purchase your first NFT on Magic Eden.
Head over to Magic Eden's official website:The website's design makes it easy to scout popular collections and view vital stats about each digital asset. 
Connect your crypto wallet: From the homepage, you will have to click on the upper-right corner on the Select Wallet option. You will then be prompted to connect a Solana-compatible wallet to continue. The default option is Phantom Wallet, but other options are also available.
Search for an NFT collection: There are numerous vetted NFT collections added to the Magic Eden marketplace. In order to find the ones that best suit your needs, you can use the site's helpful filters. 
Researching the NFTs: It is important to know as much about the NFTs that you wish to purchase as possible. This is the reason why Magic Eden will display project details such as the total trading volume or the NFT's floor price. Furthermore, you will be able to read a short description of the NFTs, along with the pricing.
Purchasing the NFT. You are finally ready to purchase your desired NFT on Magic Eden. Once you have made your decision, you can either buy it outright using the "Buy Now" option or choose to Make an offer. The latter option will allow you to suggest to the seller a price that is lower than the one for which the NFT is listed. Once you have done this, you will need to approve the transaction from your wallet. Congratulations, you are now the owner of an NFT purchased from Magic Eden.
Mint Authority: Another way of minting NFTs
Magic Eden is working towards becoming one of the largest NFT marketplaces in the crypto space. It already accounts for more than 50% of NFTs traded on the Solana blockchain. 
To achieve its objective, ease of use is a vital component of the project. Mint Authority is one of the project's features that allows artists to add their work to the platform with as little hassle as possible. It is a self-serving minting tool that helps artists upload their work in various formats such as gifs, MP4s, or static images. 
Can Magic Eden Shake Up the NFT ecosystem?
Magic Eden has entered the world of web3 at a vital junction. NFTs still show a lot of promise in terms of growth.
Magic Eden is already the largest project of this kind on the Solana ecosystem. If NFTs continue to be a significant concern for the general public, Magic Eden could be among the most prominent players in this space. 
Learn about Magic Eden and other Solana developments over at the BeInCrypto Telegram Group. You can learn everything you need to know about Solana, NFTs, and the best NFT marketplaces by talking to the community members.
Frequently asked questions
What is Magic Eden?
Magic Eden is a decentralized NFT marketplace that functions on the Solana blockchain.
Is Magic Eden legit?
Yes, Magic Eden is a real company and a legit NFT platform. 
Can you mint on Magic Eden?
Yes, you can mint NFTs on Magic Eden. There is no fee charged for minting NFTs on this Solana-based NFT marketplace. Magic Eden charges only 2% in trading fees. 
How do you use Magic Eden?
Magic Eden can be used by artists who wish to easily and cheaply mint their artwork into NFTs. It can also be used by traders who are scouting for the following NFT collection in which they wish to invest.
Who owns Magic Eden?
Jack Lu and Zhouxun Yin founded Magic Eden in 2021. The company has five executive members, and its CEO is Ahmad Irshaid. 
Disclaimer
All the information contained on our website is published in good faith and for general information purposes only. Any action the reader takes upon the information found on our website is strictly at their own risk.
At Learn, our priority is to provide high quality information. We take our time to identify, research and create educative content that is useful to our readers.
To maintain this standard and to continue creating awesome content, our partners might reward us with a commission for placements in our articles. However, these commissions don't affect our processes for creating unbiased, honest and helpful content.