In June 2019, Facebook announced the impending release of a digital currency Libra, their answer to cryptocurrency. Facebook described Libra as a "global currency and financial infrastructure" that will allow billions of Facebook users to make online financial transactions using a new Facebook-created version of blockchain.
How is Libra Different From Bitcoin?
Bitcoins assets are mined whereas Libra will be backed by the 'Libra Reserve', this is real-world reserves that will utilise government securities and bank deposits. Every time Libras are bought, the same value will be held in reserve with low-risk investments until the value is sold back to the customer. The intention is to make Libra less volatile than other cryptocurrencies. This new kind of cryptocurrency backed by reserve assets is known as a Stablecoin.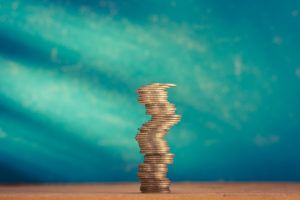 Stablecoins have gained popularity as they provide the solution to the issue of high volatility while still providing added security and privacy associated with cryptocurrencies. Some examples of other stablecoins include Gemini Coin and Paxos.
Although both Libra and Bitcoin use a blockchain, the Bitcoin blockchain is visible to everyone, and anyone can run a fully validating node. In contrast, Libra will use a private blockchain with the governing nodes belonging to the founding members.
Bitcoin is decentralised, or not controlled by a single entity. Select founding member organisations will govern Libra. These organisations will run the validator nodes that will operate the network. This centralised system aspires to provide the stability that could inspire the mainstream adoption of cryptocurrency. It is expected to be able to handle 1,000 transactions per second (TPS) which is significantly faster than Bitcoin's 7 TPS. The plan is to start decentralising the system after five years, but many people doubt the likelihood of this.
Who Will be in Charge of Libra?
Libra will be run by a group of companies called the "Libra Association" which has been described as an independent not-for-profit organisation. The Libra Association will be responsible for validating transactions, managing the asset reserve and allocating funds to social causes.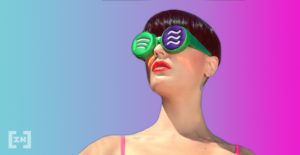 Companies that are listed as founding members include several tech companies such as Spotify and Xapo, as well as financial firms like Anchorage and Ribbit Capital. By the time Libra is scheduled to launch in 2020, they hope to have 100 members in the Libra Association. Each of these members will have equal voting rights when it comes to governing the system.
How Will it work?
Libra should be quite simple even for a "nocoiner:"
Users will download a digital wallet —such as 'Calibra' which will be available to use in WhatsApp, Messenger and in an individual app and send their money like they send it via PayPal or Venmo.
The vision is that Libra will be useful for everyday transactions and be available to use for billions of people around the world.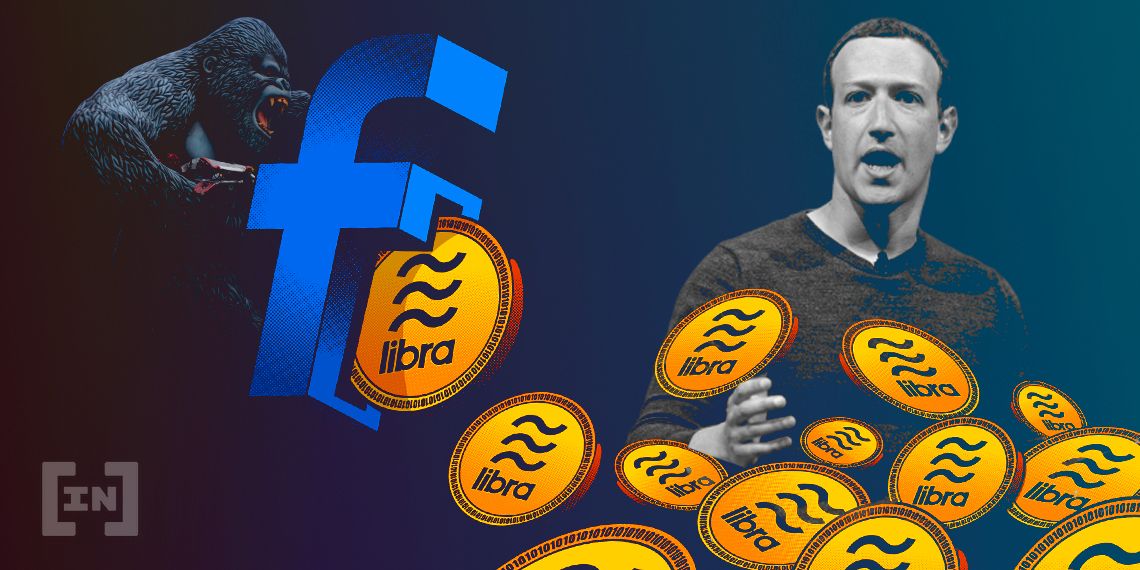 Future for Libra
Due to the centralised network, Libra has the potential to be preferred over Bitcoin and other cryptocurrencies because it will offer lower volatility. Libra could also prove to be more useful for everyday transactions. Due to the backing of many established organisations, Libra has the potential to bring about mainstream adoption to the entire cryptocurrency concept.
Disclaimer
All the information contained on our website is published in good faith and for general information purposes only. Any action the reader takes upon the information found on our website is strictly at their own risk. At Learn, our priority is to provide high quality information. We take our time to identify, research and create educative content that is useful to our readers. To maintain this standard and to continue creating awesome content, our partners might reward us with a commission for placements in our articles. However, these commissions don't affect our processes for creating unbiased, honest and helpful content.