COP27 marked 2022's United Nations Climate Change Conference, but was any difference really made? The World Economic Forum described progress as "underwhelming"; Reuters went for "slow." This stalemate among world leaders and institutions exists in stark contrast to the pace of change around blockchain. Efforts to clean up the technology and become more sustainable are increasing across the industry. The ethical blockchain movement is growing. The Ethereum merge, for instance, reduced overall energy consumption by over 99%. Examples of the technology used by other sectors to become environmentally cleaner are also on the rise.
In fact, there are many examples of ethical blockchain-based projects working for good. It's measuring the impact of these initiatives that can be challenging. Some methods are available to us, though, and using the UN's Sustainable Development Goals is a starting point. Let's take a look at how this works in practice.
Want to know more insights about ethical blockchain and how it affects sustainability? Join BeInCrypto Trading Community: get the latest news, start trading with our FREE Trading Basics course, and discuss crypto trends with BeInCrypto experts! Join now
Measuring blockchain with Sustainable Development Goals (SDGs)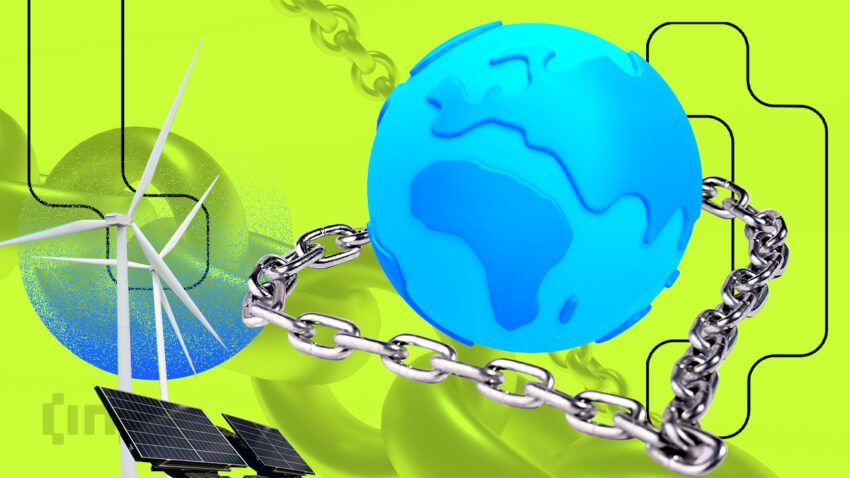 How can we quantify and measure how ethical blockchain improves the world? One way is by considering blockchain in the context of Sustainable Development Goals. These are 17 targets set by the UN to end poverty, protect the planet, and ensure that all people enjoy peace and prosperity by 2030.
Achieving the Goals relies on the partnership of government, civil society, and businesses. For example, a 2021 report found that 83% of businesses support them. Nearly half of the surveyed businesses made measurable commitments to the Goals.
Let's look at some examples of projects whose use of blockchain clearly contributes to one or more SDGs.
Examples of ethical blockchain projects that align with SDGs:
Keeping it clean: energy-efficient ethical blockchain tech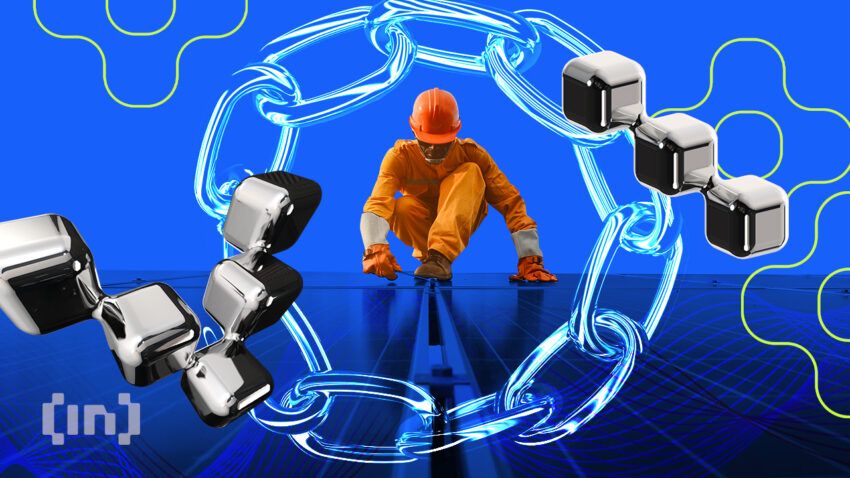 It's vital that the blockchain used in projects like those listed above is energy efficient. There's no use undermining the work of these projects with energy-intensive tech, which is what many still believe blockchain to be.
Blockchain's image as a polluting technology stems from the use of proof-of-work as a consensus mechanism. Miners compete to be the first to solve mathematical challenges and expend much energy doing so. But as we've seen with examples like Ethereum, many blockchains are moving to the less energy-intensive model known as proof-of-stake. Here, validators lock up crypto tokens in a smart contract to get the chance to validate new transactions and earn rewards. Validators lose these tokens if they validate bad or fraudulent data. This removes the need for the intensive computational work that eats up energy in proof-of-work.
And that's just blockchain. A new generation of decentralized ledger technologies avoids the problem by using Directed Acyclic Graph (DAG) as their underlying architecture. Unlike a blockchain, DAG has several strands working in parallel. IOTA is a great example of this. Each new transaction in IOTA must validate at least two previous transactions before it can be validated. This enables a low-energy network that, like Tezos or Cardano, can run on a Raspberry Pi (a tiny single-board computer that uses 2,4 or 8GB storage). Compare this with Solana, which recommends using hardware with 128 GB storage.
The result? Research shows that powering a single transaction on the IOTA 2.0 prototype takes less energy than lighting one Christmas light for one second.
Blockchain for a better world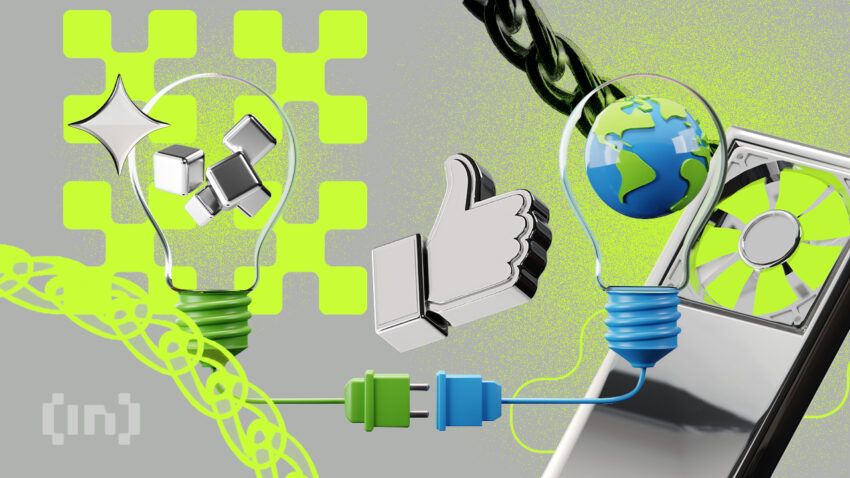 The examples listed above are the tip of the iceberg. There's also an effort to build a movement for blockchain as a force of social good, using the SDGs as a measuring tool.
Organizations that investigate the subject include Positive Blockchain, a database focused on the potential of blockchain for social and environmental impact. Blockchain for Good is a non-profit organization dedicated to blockchain and sustainable development actors. The Global Blockchain Business Council engages regulators and businesses in harnessing blockchain for more secure, equitable, and functional societies.
​The International Association for Trusted Blockchain Applications (INATBA) has a dedicated working group on Social Impact and Sustainability. The working group identifies projects that generate social impact and address the SDGs through blockchain/DLT. It published a report last year on Blockchain for Social Impact, as well as the Definition of Social Impact and its Social Impact Model, which guides blockchain projects in assessing and showcasing their social impact.
Organizations like these help build a solid case for using blockchain to achieve the SDGs. They're also a great resource for anyone keen to understand how blockchain can better our world.
Choose a better blockchain industry
Recent news in the crypto industry has reminded us of the bad side of blockchain. We hear constantly of the rug-pulls, the scams, and the lives ruined by the corrupt actions of crypto bros. But there's no need to give in to cynicism. These failings result from human greed, whereas the technology itself is a tool, the purpose of which is our choice. There is an ever-growing movement of projects involving business, civil society, and government. All are devoted to improving lives and fighting the climate crisis through blockchain.
For those working in the sector, whether in policy, adoption, or development, this is our chance to forge the right path. We must help positive projects scale to a global level and generate desperately needed positive impact.
Frequently asked questions
How is blockchain used in environmentally friendly projects?
Understanding our impact on the environment requires accurate data collection, analysis, reporting, and verification. Blockchain's immutable data is perfect for this. Projects use blockchain to track and report greenhouse gas emissions, bring transparency to supply chains, measure the performance of cleantech solutions, or optimize commercial transport to cut down on waste. Cryptocurrencies can also bring excluded groups into financial capability, fight corruption with immutable data, or tokenize traditional assets like land to enable microfinancing that supports local farmers.
How do you make blockchain more sustainable?
Replacing proof-of-work with less energy-intensive proof-of-stake consensus models is a step in the right direction. Choosing a DAG-based protocol — such as IOTA — is even better. It should be noted that not all protocols are the same in terms of energy consumption.
What are the SDGs?
The Sustainable Development Goals are a collection of 17 targets set by the United Nations to end poverty, protect the planet, and ensure that all people enjoy peace and prosperity as part of its Agenda 2030. The implementing actors are national governments, sub-national authorities, corporations, and civil society.
Which organizations are focused on blockchain for sustainability?
The World Economic Forum publishes content on the subject. The United Nations also sees blockchain's potential. Some of its offices, like the World Food Programme and United Nations High Commissioner for Refugees have already deployed projects using blockchain. Organizations that raise awareness on this subject include Positive Blockchain, Blockchain for Good, the Global Blockchain Business Council, and the International Association for Trusted Blockchain Applications (INATBA).
About the author

Mariana de la Roche is the Regulatory Affairs Manager at the IOTA Foundation and, since 2021, co-chair of the INABTA Social Impact and Sustainability Working Group. She is a Colombian human rights lawyer with a law degree in human rights and humanitarian law and a master's degree in public administration. She has over nine years of experience as a project manager and legal and regulatory advisor for different NGOs and social businesses in Colombia and Germany. Mariana has been leading the actions of the social impact and climate of INATBA, raising awareness and advocating for blockchain for good on the global level. She has presented use cases at COP26, the EU Blockchain Week, and the Environment Ministerial For Europe Conference, among others. Mariana is also part of the leadership team coordinating Blockchain 100+, an initiative supported by the UN's General Assembly to create a charter for blockchain and the UN Values.
Disclaimer
In line with the Trust Project guidelines, the educational content on this website is offered in good faith and for general information purposes only. BeInCrypto prioritizes providing high-quality information, taking the time to research and create informative content for readers. While partners may reward the company with commissions for placements in articles, these commissions do not influence the unbiased, honest, and helpful content creation process. Any action taken by the reader based on this information is strictly at their own risk.