A green revolution in the blockchain and crypto space — now, that's something the industry could use to drastically cut down on its massive energy footprint. And that's precisely what EcoWay, an emerging ecological "farm" in the EU, aims to accomplish while simultaneously bringing crypto users attractive investment opportunities.
So, without any further ado, let's dive into the details surrounding the project and its staking platform, offering green crypto farming.
EcoWay crypto in a nutshell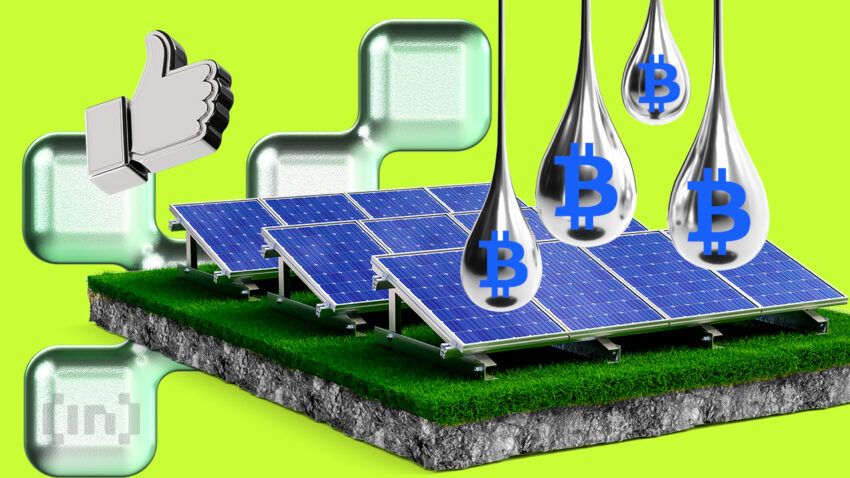 EcoWay made its debut in February 2021. The platform's broader objective is to help the crypto industry steer away from proof-of-work (PoW) mining while giving investors an alternative with high RoI potential.
As you probably know, PoW cryptocurrencies such as Bitcoin draw harsh criticism from environmentalists over their alleged high-energy footprint. To counter such issues with PoW, EcoWay launched its own farming infrastructure with automation and scalability in mind. Its first-of-a-kind large-scale farming infrastructure based on the Proof-of-Spacetime(PoSt) consensus mechanism has since expanded into an attractive staking platform.
So, there are two main reasons behind the growing popularity of the EcoWay crypto ecosystem:
The relatively high yields its staking platform offers
EcoWay green farming solution that doesn't need customers to have their own infrastructure
We will get into those details in a bit. But first, let's have a quick look at the team overseeing the project.
EcoWay team
EcoWay pitches itself as the product of a collaboration among a team of experienced developers, programmers, blockchain experts, financial analysts, and lawyers.
The company is led by chief executive officer Mariusz Popławski, a graduate of the National Defence University who has spent years implementing ITC security projects and organizational implementations of blockchain solutions. Additionally, he is also a court-appointed expert in blockchain technology.
The company says all EcoWay team members are investors with rich experience in an array of business projects. However, most of them share one common domain — the implementation of photovoltaic and wind energy projects (30–500 MW). Besides, most team members are said to be involved in the development of computer power projects for the ERC-20 protocol.
Check out the "About" section of the EcoWay website to know more about the company's top leadership.
How does EcoWay work?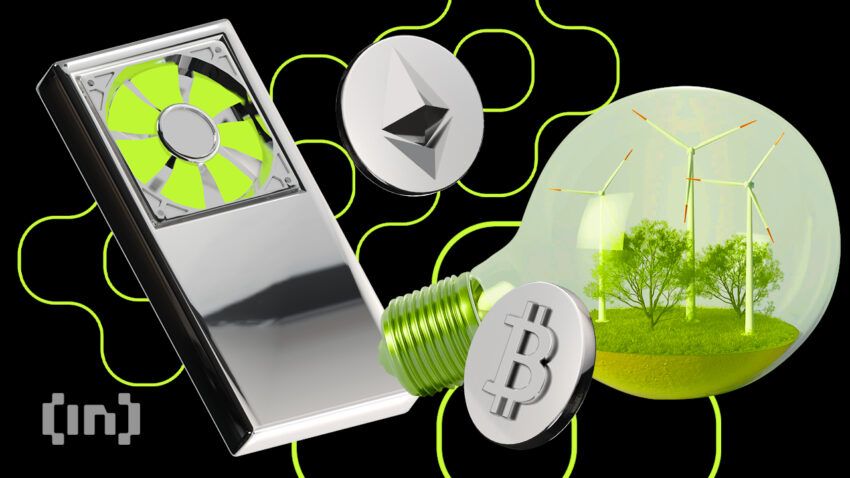 Before we get into the details, here are a few definitions that will help you catch up. 
Chia Network: Chia is a blockchain that supports the creation and execution of smart contracts. It was founded in 2017 by renowned computer programmer Bram Cohen.

The Chia blockchain was written on Chailism, a custom-designed programming language. It aims to improve upon the (Satoshi) Nakamoto consensus principles. Chia claims to be as secure as the Bitcoin network, but uses only a fraction of energy in comparison due to its consensus mechanism. More on that in a bit.
Bram Cohen, the founder of Chia, is the person behind BitTorrent — the famous p2p protocol
Farming and plots: The Chia network consists of thousands of nodes that broadcast all new transactions on the blockchain to other nodes to secure the network. Nodes may also participate in farming to secure the network.

Farming is basically a type of lottery, and it requires nodes to locally host large files called plots. Each plot contains random cryptographic data, and collectively they give shape to what is known as the Proof-of-Spacetime (PoST) consensus mechanism.

These plots solve a computational challenge similar to how PoW miners do in Bitcoin and other similar blockchains. They also play the role of lottery tickets to block rewards for solving the problem.
(If you're interested in the technical aspects of PoST, have a look at this paper that did a neat job digging into the underlying concept.)
EcoWay: Under the hood
EcoWay is a project based on the BEP-20 protocol. It allows users to mine ecological cryptocurrencies without requiring to have their own infrastructure. 
Users can also stake ECY tokens, the native asset in the EcoWay crypto project, to win rewards in other virtual currencies. The broader objective of the project is to increase the operational scale of the EcoWay mine and make its resources available in the form of plots for ECY holders. To achieve this objective, the company has a dedicated e-commerce platform in place.
In 2021, the EcoWay team built a fully operational Chia cryptocurrency mine in the EU. The mine includes 170 plotters and more than 2,500 hard disk drives to store plots with a total storage capacity of around 10.1 petabytes (or 10,100 TB). 
The platform offers a massive volume of hard drive space to benefit the Chia protocol. In other words, EcoWay is currently a leading ecological mining farm in the EU for mining environment-friendly cryptocurrencies such as CHIA ($XCH) and its more than 50 forks. And the best part, users can do so without even requiring to buy any expensive mining rig or hardware.
ECY staking
EcoWay allows users to stake ECY tokens, its homegrown BEP-20 token, to farm Chia coins (XCH) along with all its forks that has passed an independent audit. ECY tokens are available for purchase via the EcoWay ICO, which is currently holding the fourth public round. The team promises that the token will be available on multiple centralized and decentralized crypto exchanges in due time. 
ECY tokenomics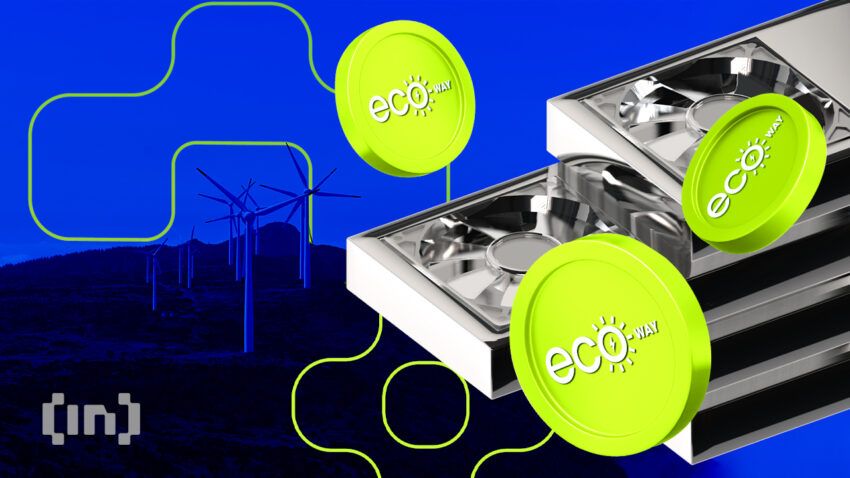 EcoWay has capped the maximum ECY token supply at 30 million, of which the circulating supply is 22.5 million. As per the project litepaper, the initial market cap of the asset is $5 million based on the initial circulation of approximately 610,000 ECY tokens at $8.2 per token.
The distribution of the token is along the following line:
75% to token holders
10% for founders
7% for maintenance costs
5% for marketing
3% for partners
So far, you can buy ECY tokens only via the EcoWay ICO. Tokens that go unsold, if any, will be burnt.
EcoWay roadmap
From the looks of it, the EcoWay team has so far done a decent job sticking to the roadmap promised. Of course, it is still a work in progress, and the team is busy expanding Farm warehouses to make room for further infrastructure growth.
As mentioned earlier, the ECY token ICO is still running, and once it is over, EcoWay will burn any remaining unsold tokens. The company plans on launching the alpha version of the CHIA wallet and CHIA forks wallet shortly after that. 
Alongside this, the development of photovoltaic farms and the expansion of EcoWay farm's processing power is also on the card. If all goes as per plan, all of these should be over by the end of 2022. And sometime soon after, EcoWay will start listing the $ECY crypto on exchanges.
Should you invest in the ECY token?
EcoWay started its mission of bringing a (kind-of) green revolution to the crypto space on a rather promising note. The team overseeing the project also seems competent and well-experienced. Furthermore, they have already managed to forge a few key partnerships (check their website for more info on that).
Overall, the outlook seems promising and if EcoWay manages to follow through with its roadmap, the odds are there that it will emerge as one of the most promising environmentally friendly crypto projects.
If you're looking for further details, the EcoWay whitepaper would be a good place to start. Or you could also periodically check out the EcoWay crypto official website for the latest updates about the project.
Frequently asked questions
What is Chia Network?
Chia is a blockchain that supports the creation and execution of smart contracts, founded by programmer Bram Cohen in 2017. Chia claims to be as secure as the Bitcoin network, but uses only a fraction of energy in comparison due to its consensus mechanism.
What is ECY crypto?
The ECY token is the native cryptocurrency on the EcoWay network. It is a BEP-20 token that users can stake to earn rewards in environmentally friendly cryptocurrencies.
Disclaimer
All the information contained on our website is published in good faith and for general information purposes only. Any action the reader takes upon the information found on our website is strictly at their own risk.
At Learn, our priority is to provide high quality information. We take our time to identify, research and create educative content that is useful to our readers.
To maintain this standard and to continue creating awesome content, our partners might reward us with a commission for placements in our articles. However, these commissions don't affect our processes for creating unbiased, honest and helpful content.