Being location-independent, working remotely, and traveling to beautiful places — it's not surprising that the digital nomad lifestyle has become increasingly popular. Technology has reshaped how we work and connect, and web3 goes a step further, cementing decentralization as the modus operandi. Welcome to a world where the cubicle is no longer your only workstation, and your office can be anywhere from a beachside bungalow in Thailand to a bustling café in Barcelona.
This guide covers some key considerations and top tips around planning a digital nomadic lifestyle, from visas and health to shifting your mindset.
What is a digital nomad?
Digital nomads are increasingly common, but the concept is still relatively new. In 2017, author Tim Ferris"'s best-seller "Four-Hour Week" popularized the possibility that working while traveling was possible and that we don't have to be tied to the traditional 9-5 grind.
"It's too big a world to spend most of life in a cubicle."

Time Ferris: Four Hour Week
At its core, digital nomadism is characterized by individuals who leverage technology to perform their work remotely, thus facilitating a location-independent lifestyle that allows them to travel and work anywhere in the world.
Breaking free from the office cubicle
Becoming a digital nomad can allow you the chance to work from anywhere in the world, meet like-minded people, visit as many new countries as you wish, enhance your work-life balance, and so on. You only need a good internet connection, a laptop, and a valid passport.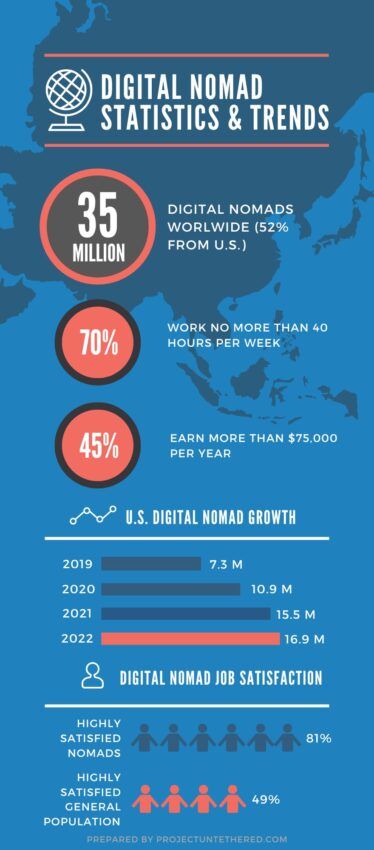 There are three major working options that will help you to fulfill your digital nomad lifestyle. But before you write your resignation letter and book a flight, remember that this journey requires careful planning, preparation, and a willingness to embrace change.
Entrepreneurship
For those with an entrepreneurial spirit, starting an online business can be a gateway to the digital nomad lifestyle. Entrepreneurship — or solopreneurship if you're a one-person project/business — provides the ultimate flexibility to shape your work around your desired lifestyle while also giving you control over your business's direction.
Remote employment
Many organizations now offer remote work set ups, especially in the web3 space. Following the principles of decentralization, most crypto and blockchain projects and companies allow employees to contribute to the organization's goals while working from anywhere.
If you're already employed, explore the possibility of transitioning your current role into a remote one. Or, if you're looking for a remote job and are willing to dive deep into the web3 realm, search for remote job listings, such as BeInCrypto's jobs board.
Freelancing
Freelancing is a versatile option that suits various skill sets, from writing and design to programming and marketing. Platforms like Upwork, Freelancer, and Fiverr connect freelancers with clients seeking their specific services. Freelancing offers autonomy and flexibility, allowing you to choose your projects, clients, and work hours.
The digital nomad persona: traditional worker vs. remote worker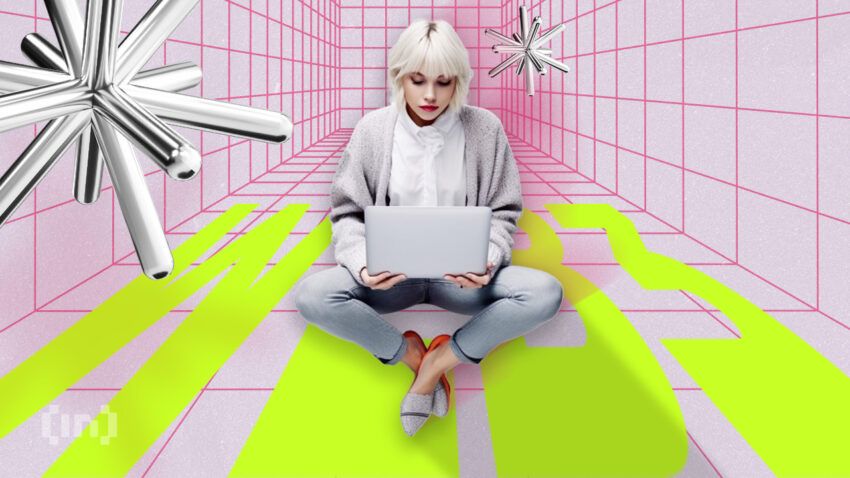 The stereotypical persona of a digital nomad depicted on YouTube or Instagram is usually a young traveler working with a laptop on a paradisical beach, sipping on a coconut. However, things have changed since the pandemic. A new movement has risen within the digital nomad community, with many people referring to themselves as "anywhere workers."
These types of workers are a new breed of digital nomads that likely work remotely with a stable job — and many even travel with their families.
The differences between a traditional office worker and a digital nomad go well beyond location independence. A nomadic lifestyle requires a different attitude towards work and overall habits. Traditional office workers, for instance, typically adhere to fixed schedules, often following a 9-to-5 routine with occasional overtime. Most digital nomad workers, on the other hand, embrace flexible work hours, especially if they work in web3.
The digital nomad mindset
A digital nomad who regularly changes their environment needs to be adaptable. You must be prepared to set up a working schedule, routine, and habits while constantly traveling to new locations. Nomads might deal with isolation and loneliness, must embrace digital interactions, and be able to balance work while navigating unfamiliar situations effectively.
In essence, those ready to embrace the digital nomad life must exercise due diligence and embrace a completely different mindset and approach to work and life in general. Without proper preparation and planning, overcoming the challenges of the digital nomad lifestyle can be a struggle.
Jessica Lloyd, globetrotter and Head of Global Growth at BeinCrypto, shares her experiences of being a digital nomad:

Pros: The bi-products of the increased flexibility and freedom are that you increase your ability to adapt to change, decrease your attachment to superficial "things" and improve your ability to be self-reliant in previously unimaginable ways.
Cons: The increased feeling of geographic restlessness as you find beauty in each location, the "perfect" place seems to get further away and your "roots" get wider but somehow more shallow. Plus the difficulty in maintaining a healthy work-life balance as the parameters of the two start to merge.
Tips: There are plenty of remote work opportunities in 2023 and most companies are adapting to that. Don't be afraid to ask your current or prospective employer if remote work is an option for at least part of the year, this could be a good way to get your feet wet. Prioritise your physical and mental wellbeing- treat it like your first and most important job and schedule in your gym classes and self-care into your calendar. I prefer to take some meetings on my phone and to walk outdoors when I can. Invest in your remote-work setup. A good laptop, reliable internet connection, headphones and comfortable space to work are not negotioable. You will then be able to optimise your work-life balance better.
Essential considerations for planning a digital nomad lifestyle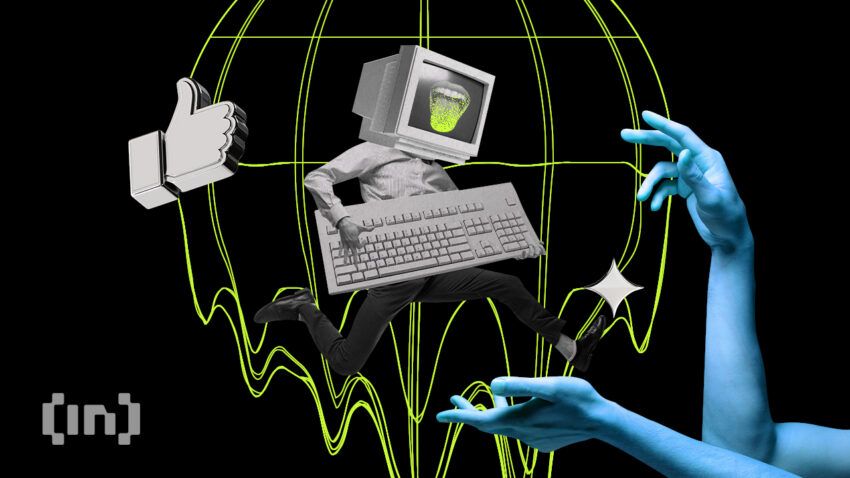 As you prepare to embrace the digital nomad lifestyle and traverse the globe while working remotely, there are some things you should check beforehand and include in your planning.
Visa regulations
Each country has its own set of visa regulations that determine how long you can stay and work within its borders. A digital nomad visa is a special residence permit that allows you to work remotely in a country for an extended period. In other words, it allows you to live and stay in a foreign country while working remotely. Here are a few of the most popular destinations that offer digital nomad visas:
Estonia: Considered one of the best countries for digital nomads due to the straightforward online visa application process. The country allows remote workers to legally live and work in the country for up to a year.
Georgia: Another popular option (including among BeInCrypto's teammates!), Georgia lets digital nomads live and work in the country for up to a year.
Barbados: Do you want to live in a Caribbean paradise? Barbados is a great place to live and work for up to a year.
Costa Rica: Another paradisical destination that offers a path for digital nomads to legally stay and work in the country for up to two years.
Portugal: The D7 Visa in Portugal is designed to attract remote workers who can initially reside in Portugal for one year, which can be renewed for two additional years.
Ensure to thoroughly research your chosen countries' available visa types and requirements, including application procedures, timeframes, and any potential extensions.
Financial prerequisites
As part of the application process for many of these visas, including the digital nomad one, certain countries may require proof of sufficient funds in your bank account as part of their entry requirements. It is important to demonstrate that you can support yourself financially and do not intend to stay or work illegally in your destination.
The amount required, however, may vary from country to country, so make sure to research the specific financial prerequisites for each destination you plan to visit.
Health and insurance
Make sure to check if you need any specific vaccination that's required or recommended for your destinations. Moreover, consider getting travel health insurance — some companies have specific health insurance plans for digital nomads, such as Safety Wing, World Nomads, and Atlas Travel Insurance.
Tax obligation
Digital nomads should comply with their tax obligations the same way residents do. The total amount will depend on many factors, such as the duration of your stay in a particular country, the nature of your work, and your tax residency status. Some countries may require you to pay taxes on local income, while others may not. Always contact a tax professional if it's unclear how to manage your tax responsibilities.
Web3: the perfect industry for digital nomads
The web3 ethos aligns perfectly with the aspirations of digital nomads and remote workers, as it champions autonomy and empowers individuals to participate in a more equitable digital ecosystem. Some challenges come with adopting such a lifestyle — it's not all sunsets and adventure — but for web3 professionals, traveling the world while working is a very real option.
Frequently asked questions
How can you transition to a digital nomad lifestyle?
How does web3 align with the digital nomad lifestyle?
Disclaimer
In line with the Trust Project guidelines, the educational content on this website is offered in good faith and for general information purposes only. BeInCrypto prioritizes providing high-quality information, taking the time to research and create informative content for readers. While partners may reward the company with commissions for placements in articles, these commissions do not influence the unbiased, honest, and helpful content creation process. Any action taken by the reader based on this information is strictly at their own risk.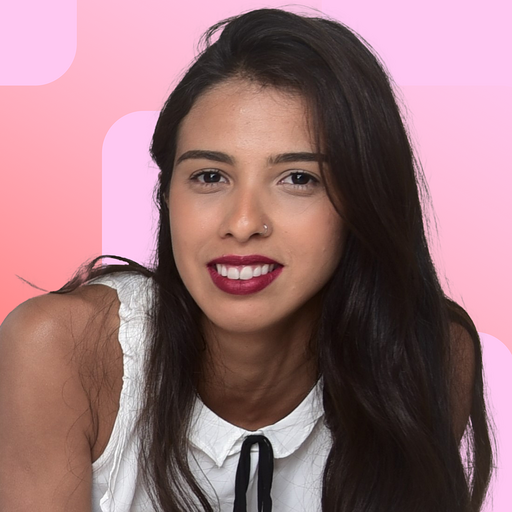 Camila Santiago is polyglot content writer and marketer. With four years of writing expertise and a six-year foundation in marketing and business, she has curated content across...
Camila Santiago is polyglot content writer and marketer. With four years of writing expertise and a six-year foundation in marketing and business, she has curated content across...
READ FULL BIO
Sponsored Sponsored