In the ever-evolving landscape of technology, digital asset management (DAM) has proven to be a crucial component in the management of digital assets. From the days of file folders and shared drives to the latest advancements in blockchain technology, the evolution of DAM has been remarkable. With the gaming industry at the forefront of innovation, decentralized gaming economies are changing how digital asset management is viewed.
As such, the future of DAM has never been more exciting. In this article, we will explore the role of DAM in the development of decentralized gaming economies.
The current state of digital asset management (DAM)
In modern business, particularly in the creative industries, digital asset management has become an essential part of operations. This is because digital assets have become increasingly valuable, and managing them effectively is crucial to a company's success. Effective digital asset management ensures businesses can quickly access the assets they need. This is essential for maintaining operational efficiency and staying competitive.
Traditionally, digital asset management has been centralized, with a single entity controlling the storage and distribution of digital assets. However, this model has its limitations, particularly when it comes to security and transparency. Centralized systems are vulnerable to hacks and cyber-attacks and can be prone to errors and data loss.
The future of digital asset management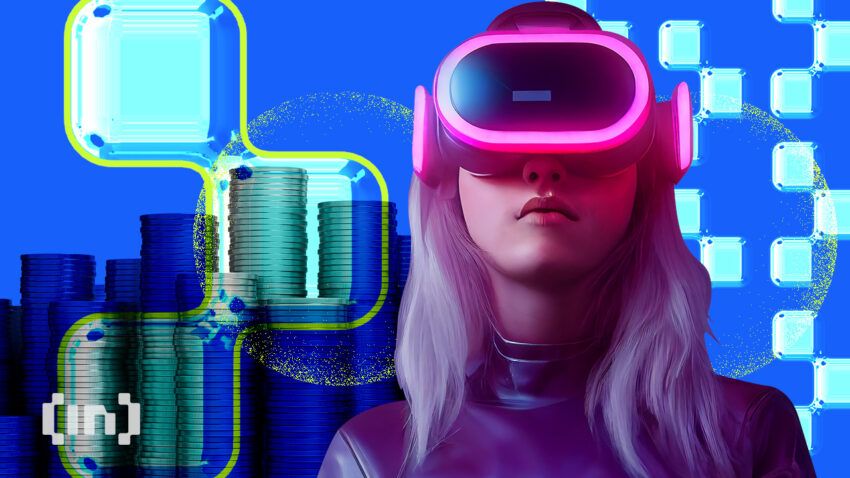 Blockchain technology has the potential to transform digital asset management by offering a secure and decentralized platform. With this technology, digital assets can be stored on a distributed ledger maintained by a network of nodes. This ensures data is secure and protected from attacks or loss since every node has a copy of the ledger.
Transparency is one of the most significant benefits of digital asset management based on blockchain technology. Transactions carried out on the blockchain are recorded on the ledger, creating an immutable and transparent record of all activities. This feature makes monitoring the transfer and ownership of e-assets simple and crucial for businesses dealing with intellectual property. And their number is constantly growing. We have entered the fourth industrial revolution, which prioritizes the digitization of the global economy amid a holistic approach where all industry sectors are affected and disrupted.
Cybersecurity, dynamic adaptation to the latest technology, and transparency towards stakeholders, staff, and clients are key to taking DAM to the next level. Healthy competition exists between Switzerland, Dubai, Singapore, Hong Kong, and London. All these key cities are jostling to become the digital asset management center of choice. It's "game on" for crypto, despite the setbacks of 2022 (i.e., the bear market and the FTX collapse).
Global challenges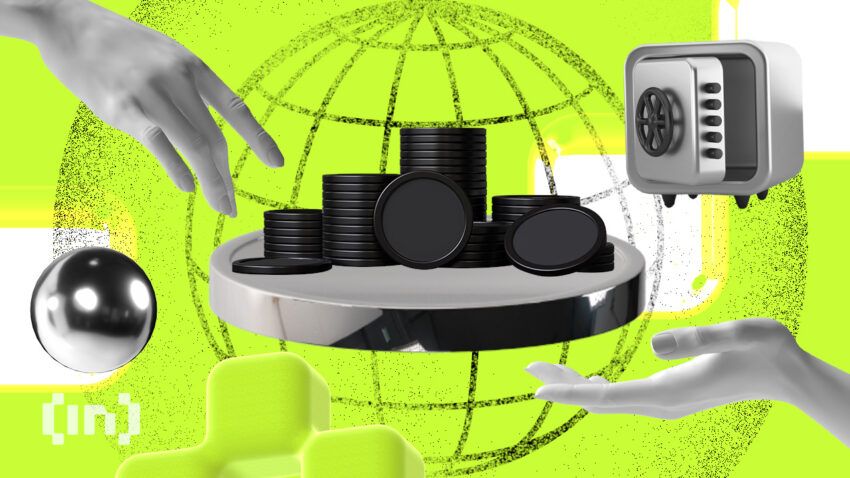 Abu Dhabi, the capital of the United Arab Emirates, launched a new initiative Hub71+ Digital Assets, on Feb. 15, 2023. It's objective? To advance web3.
"The ecosystem has over US$2 billion of capital committed to fund Web3 startups and blockchain technologies in Abu Dhabi. Hub71+ Digital Assets will offer Web3 startups access to an extensive range of programmes, initiatives, and corporate, government, and investment partners in the UAE and global markets," Fintech Bazaar reported.
The Gulf state aims to become independent of oil before 2071 (when it will observe the 100th anniversary of its foundation). Investing in its role as a digital hub is one pillar of that strategy.
China's special administrative region Hong Kong said earlier in February it would allow retail investors to buy big-cap crypto tokens in order to spice up its global digital-asset center ambitions. Lifted by China's post-Covid reopening, Hong Kong's reputation as the financial center of choice hasn't wavered, even during the pandemic. The South China Morning Post has reported that licensed virtual-asset platforms will only offer 'eligible large-cap virtual assets' to retail investors.
Even the White House released the first-ever "Comprehensive Framework for Responsible Development of Digital Assets" for the world's biggest economy in September 2022. Its aim is to offer recommendations "designed to protect consumers, advance sustainability efforts, and further national security."
Miami has also emerged as a crypto center due to its prime location between Latin America and the New World. Bitcoin ATMs became common in supermarkets across Florida's business and tourism hub. However, "continued collaboration across the public and private sectors will be required," according to a report by the World Economic Forum. In this regard, all of the metropoles above have room for improvement.
Decentralized gaming economies
One of the most exciting areas of blockchain-based digital asset management is the development of decentralized gaming economies. Decentralized gaming economies are virtual worlds where players can buy, sell, and trade digital assets using cryptocurrencies. These virtual economies are built on blockchain networks — Polygon being the most interesting currently — which provide the infrastructure for smart contracts and decentralized applications (DApps) and allow networks to scale.
In a decentralized gaming economy, players can earn cryptocurrencies by completing quests, winning battles, or trading digital assets. These digital means of payment can be used to purchase in-game items or trade for other cryptocurrencies on an exchange. As the value of these cryptocurrencies fluctuates, players can potentially earn real money by playing the e-challenge. The experience appeals to e-gamers because they have greater control over their in-game assets, which they own outright, and can buy and sell as they see an opportunity. This sense of ownership motivates continued gameplay, spurs innovation among developers, and paves the way for new forms of "edutainment" (a portmanteau of education and entertainment).
In addition to providing a more personal gaming experience, decentralized gaming economies also have the potential to either disrupt or take the entire gaming industry to new levels. Currently, the gaming industry is dominated by large game publishers who control the distribution and monetization of games. Decentralized gaming economies have the chance to empower players and, in general, more people in the gaming industry outside of just the top players. If it manages to really take off, gaming could end up growing even more than it already is.
The challenges of decentralized gaming economies
While decentralized gaming economies offer many advantages, they are not without their challenges. One of the biggest challenges is scalability. Blockchain technology is still in its early stages, and current blockchain platforms are not yet fully capable of handling the volume of transactions required for a large-scale gaming economy. However, this is being worked on. Currently, it looks like Polygon is leading the charge.
Another challenge is user adoption. Currently, the sentiment amongst most gamers seems to be that of uncertainty around cryptocurrencies and blockchain as a future for gaming. It's an interesting situation as decentralized ownership, and the transparency of on-chain activities is something that can greatly empower the individual gamer and user in general. But the technology is in its early stages; more gamers and users will likely need to see success stories before they take the plunge. When this happens, we could see a wave of new adoption happening in a very short amount of time. Either way, digital assets, DAM, DeFi, TradeFi, and e-gaming are here to stay.
Frequently asked questions
What is digital asset management?
How is digital asset management different on a blockchain? 
What are the benefits of decentralized asset management?
What are decentralised gaming economies?
What are the benefits of decentralised gaming economies?  
About the author

Karl Blomsterwall is a blockchain executive and enthusiast with extensive experience from the technology sector. Karl Blomsterwall is the Chief Executive Officer at Nibiru Software, a Sweden / Swiss-based company developing blockchain solutions. The company's first product is a leading NFT-based strategy game called "Planet IX" — currently the largest game on Polygon and the top 5 largest games across all chains with 80k+ monthly active users. Prior to joining Nibiru Software, Karl had a long career as an investment banker, focused exclusively on the technology sector.
Disclaimer
In line with the Trust Project guidelines, the educational content on this website is offered in good faith and for general information purposes only. BeInCrypto prioritizes providing high-quality information, taking the time to research and create informative content for readers. While partners may reward the company with commissions for placements in articles, these commissions do not influence the unbiased, honest, and helpful content creation process. Any action taken by the reader based on this information is strictly at their own risk.