Crypto arbitrage is a popular method to potentially generate decent profits from the price difference in different cryptocurrency markets. Buying and selling crypto can be done in such a way that it will generate consistent profits.
How exactly does crypto arbitrage work, and what are the different types of arbitrages traders can perform? Learn about the facts to look out for when seeking cryptocurrency arbitrage opportunities.
What is arbitrage?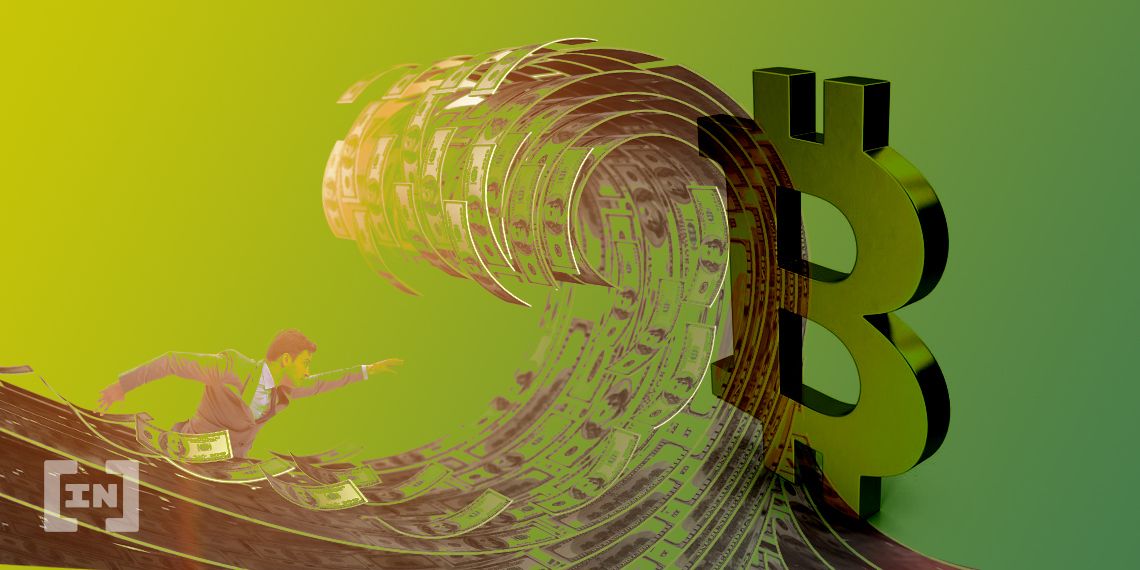 Arbitrage is when you buy a security on one market and then sell it on another market for a higher price, benefiting from the price difference. Simply put, arbitrage is the act of maximizing the variation in an asset's price across different markets.
This was a common practice among traders long before the advent of the cryptocurrency market, when traders were using the stock, bond, and foreign exchange markets. Traders, commonly called arbitrageurs, that use this trading strategy have the potential to make a profit from these market inefficiencies due to their low correlation between asset prices.
While market inefficiencies are more common in traditional financial markets, they seem to be less frequent in crypto markets. The cryptocurrency exchange sector's functioning is what causes this.
What is cryptocurrency arbitrage?
Cryptocurrency arbitrage uses the same principle of arbitrage from traditional markets. Usually, this practice can be made using two different crypto exchanges that have different prices.
To make the crypto arbitrage profitable, you need to buy crypto assets at a lower price and then sell them at a higher price on other exchanges. Although smaller platforms are more likely to follow larger exchanges' prices, this is not always the case. That's how price differences or market inefficiencies may create arbitrage opportunities for traders.
While larger exchanges may offer higher prices, smaller exchanges will have to compete to offer similar products. These prices are dependent on supply and demand, so smaller exchanges might be more stable.
Leveraging is possible, provided that the crypto markets do not fail to function properly. There are two main types of crypto arbitrage:
Arbitrage between crypto exchanges
Arbitrage within the same crypto exchange (Triangular arbitrage)
The first type of arbitrage, between two exchanges, is fairly easy. For instance, if bitcoin (BTC) has a higher price on Binance than on Kraken, you can purchase bitcoin using Kraken and sell it on Binance for a profit.
To perform a crypto arbitrage within the same crypto exchange, you have to purchase two different cryptocurrencies and sell them at a lower price.
However, it's important to be aware of the risks posed by crypto arbitrages, as cryptocurrency prices are extremely volatile and can thus influence the outcome of the arbitrage.
Why does crypto arbitrage occur?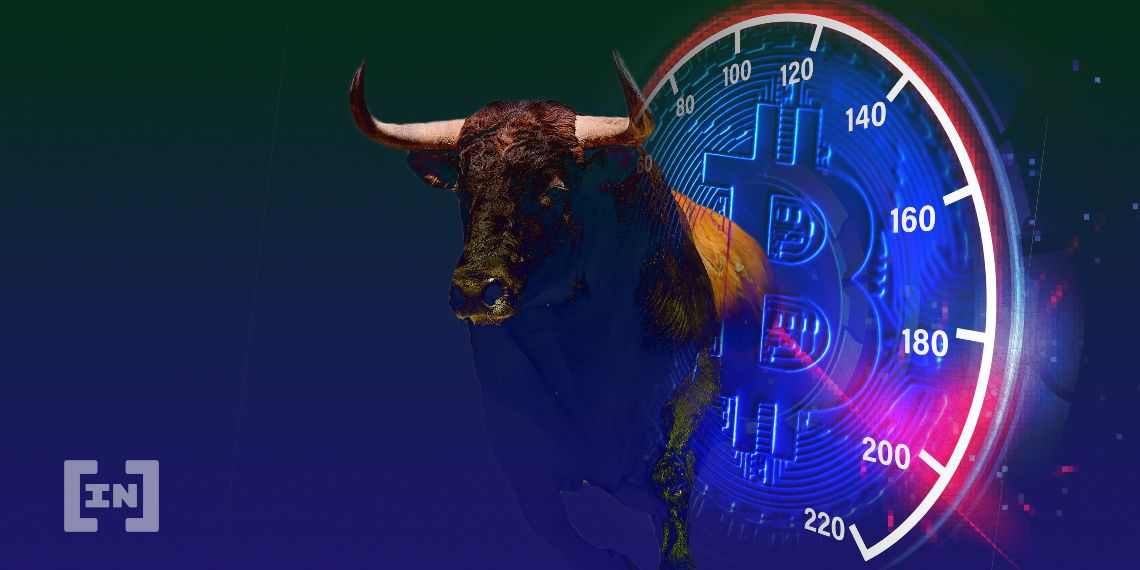 While some believe that arbitrage opportunities cannot happen, there are traders that found a way to profit from the available markets.
The following are some reasons as to why crypto arbitrage occurs:
There is a variation in crypto liquidity across exchanges
Different types of crypto exchanges
Deposit and withdrawal times
The supply and demand levels in different markets
Foreign currency rates
Spread and costs
Lack of traders
Order book crypto exchanges may have a difference in order that comes from the varied liquidity of a digital asset. An order book exchange provides an automated listing of current sell-and-buy orders for a specific digital asset.
Another crypto arbitrage opportunity may occur when using different exchanges. Some exchanges are more suited for retail investors, while others are best suited for institutional investors. There is a gap in price between large market orders that institutional traders might have issues with. But this represents a crypto arbitrage opportunity for traders who buy from that exchange and sell the asset on a retail platform. Algorithmic trading will make this arbitrage profitable for traders.
The crypto arbitrage opportunities increase when crypto exchanges have different withdrawal and deposit times. Exchanges that allow faster transfer times catch up with market sentiment quicker than others. The transfer cost from crypto to fiat is another arbitrage opportunity.
Traders can benefit from fiat currency rates, even when they are trading cryptocurrency. If, for instance, the price of USD is higher than EUR currency that can be traded for BTC, then it is better to buy BTC using EUR and then sell it back for USD.
Types of crypto arbitrage
Although there are many types of arbitrage, the most popular trading strategies are:
Deterministic arbitrage: This involves traders buying and selling digital assets simultaneously on two exchanges to profit from market inefficiencies. The trader finds arbitrage opportunities on two exchanges and buys the asset with the lowest price. Then, he/she sells it on the other exchange.
Triangular arbitrage: It is possible to profit from uncorrelated pricing on three cryptocurrency pairs on an Exchange, particularly when one of them is temporarily underpriced. A trader might trade BTC for ADA, convert the ADA into ETH, and then trade the ETH back to BTC. The goal is to obtain more BTC.
Decentralized arbitrage: This strategy allows traders to trade arbitrage on decentralized exchanges (DEXs), such as Uniswap or PancakeSwap. If a specific asset is underpriced or overpriced, arbitrageurs can buy and sell digital assets using those different liquidity pools.
Statistical arbitrage: This method uses data models and trading bots to help traders find more arbitrage opportunities. Automated trade execution allows arbitrageurs to execute hundreds of trades in minutes while increasing their profitability.
Advantages of arbitrage trading
The main benefits of crypto arbitrage are:
Low Risk: Since you are buying and selling simultaneously, there is less risk than long-term investments.
Requires volatile markets: Arbitrage trading can be successfully performed in volatile markets without taking too many risks.
You don't need to rely on bear or bull markets: Money can be made regardless of market direction. However, large bull markets will offer more opportunities for arbitrage. This is because bull markets are more important to traders than arbitraging.
Disadvantages of arbitrage trading
The risks of crypto arbitrage that traders should be aware of are:
Transaction fees: Most crypto exchanges make a profit off the transaction fees they charge traders. Although most traders don't pay much attention to transaction fees, arbitrage traders can lose big chunks of their profits on these charges.
Cryptocurrencies exchanges and hot wallet risks: Unfortunately, cryptocurrency exchanges can crash or freeze during high volumes times. Moreover, they sometimes have transaction delays and cost issues. And the worst part is that you might lose all of your capital if the exchange closes down.
Technology: To become successful with crypto arbitrage, traders need up-to-date technology to allow them to trade quickly and make a profit.
Minimum mispricing: Traders must take into consideration all the costs and transaction fees, to ensure that they will make a profit after all the fees are paid.
Regulations: Regulations such as KYC (Know Your Client) and AML (Anti-Money Laundering) can have an impact on cross-border arbitrage.
Experience: It is important to gain enough trading experience before attempting to profit from crypto arbitrage. New traders may jump at an asset too quickly without taking into consideration all possible arbitrage outcomes.
How to find a crypto arbitrage opportunity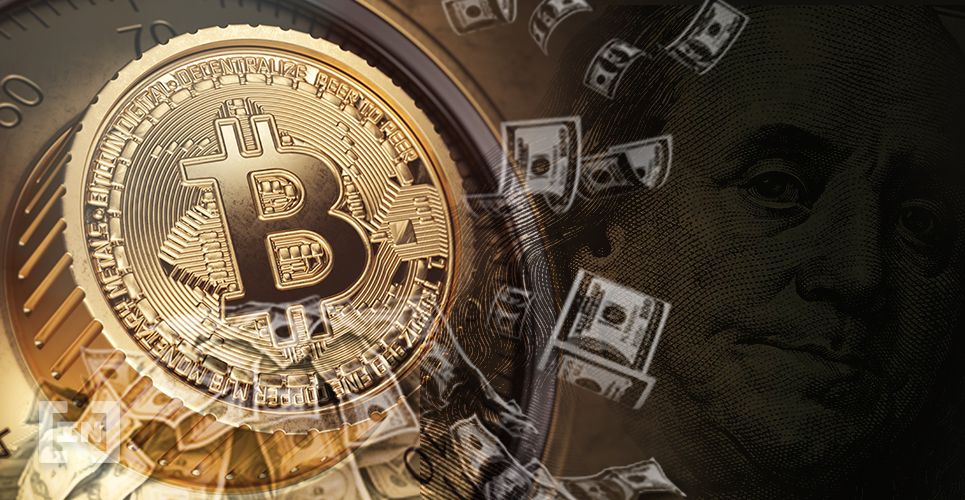 Firstly, you need to know that not all cryptocurrencies can be used for arbitrage. Bitcoin, for instance, is much too available and widely traded and doesn't present too many crypto arbitrage possibilities to traders. However, traders use two main ways to find arbitrage opportunities that can make them a profit.
Using software
It can be difficult to find the right opportunities when so many cryptocurrencies are available on so many exchanges. That's why many traders use software programs that monitor hundreds of cryptocurrency exchanges at a time.
This is how they can find price differences and other market anomalies, but the trick is that arbitrage needs to be executed as soon as possible. Humans might not be capable of setting buying and selling orders as fast as they need. The profit might not be realized once the price of crypto changes, and most of the time, it changes faster than a trader can set limit orders on the exchange.
That's why a piece of software can help traders automate crypto arbitrage. However, this requires some technical knowledge from the trader using the software. Binance arbitrage tool is one example of such software, which you can find here.
There are many automated tools, commonly called trading bots that can be found online, and they can be used for these fast automated traders. Some of the most popular crypto trading bots and tools are:
Pionex
Cryptohopper
Bitsgap
Coinrule
Trality
3Commas
Quadency
CoinMetro
Finding less popular cryptocurrencies
Investors may find greater price spreads for cryptocurrencies if they are less popular or less frequently traded. These cryptocurrencies can experience rapid price fluctuations. However, this volatility can be good news or bad, but it also adds risk to arbitrage strategies, leading to big losses if the price moves too low and too fast.
How to make profits from crypto arbitrage
Traders that make a profit from crypto arbitrage are carefully planning their trading strategy, and consider all factors of their trading, such as trading fees, transaction volumes, and the time it takes to perform the trades. Moreover, arbitrageurs always have hedge strategies.
Making a profit from crypto arbitrage is possible
Crypto arbitrage is possible when the markets are different and present anomalies. That's how a trader can make small profits that can add up over time. The most important thing is to have a strategy set in place and research cryptocurrencies and trends before investing. With the right tool, strategy, and knowledge, crypto arbitrage can generate profit for traders.
Frequently asked questions
How do you use arbitrage in crypto?
How does crypto arbitrage make money?
Can crypto arbitrage make you rich?
Is bitcoin arbitrage legal?
Disclaimer
In line with the Trust Project guidelines, the educational content on this website is offered in good faith and for general information purposes only. BeInCrypto prioritizes providing high-quality information, taking the time to research and create informative content for readers. While partners may reward the company with commissions for placements in articles, these commissions do not influence the unbiased, honest, and helpful content creation process. Any action taken by the reader based on this information is strictly at their own risk.
Iulia Vasile is a seasoned professional in the cryptocurrency and blockchain industry, working full-time in the field since 2017. With a background in computer engineering, she...
Iulia Vasile is a seasoned professional in the cryptocurrency and blockchain industry, working full-time in the field since 2017. With a background in computer engineering, she...
READ FULL BIO
Sponsored Sponsored