In crypto, you have to make decisions. Choosing which projects to invest in, where to buy tokens, and which wallet to keep everything in — there are a lot of factors to consider. This is true whether you're a total beginner or a seasoned investor. To help you on your way, we've compiled a handy Coinbase vs Robinhood comparison guide for those starting at the very beginning.
This article examines the pros and cons of two of the most well-known global crypto platforms. In the battle of Coinbase versus Robinhood, which comes out on top? Is there a clear winner? Do they offer the same services? Is one safer than another? Let's take a look at each platform's offerings and how they stack up.
Want to get all the hottest news and reviews on the best crypto platforms? Join BeInCrypto Trading Community on Telegram: read news, discuss crypto exchanges, ask for technical analysis on coins and get answers to all your questions from PRO traders & experts! Join now
What is Coinbase?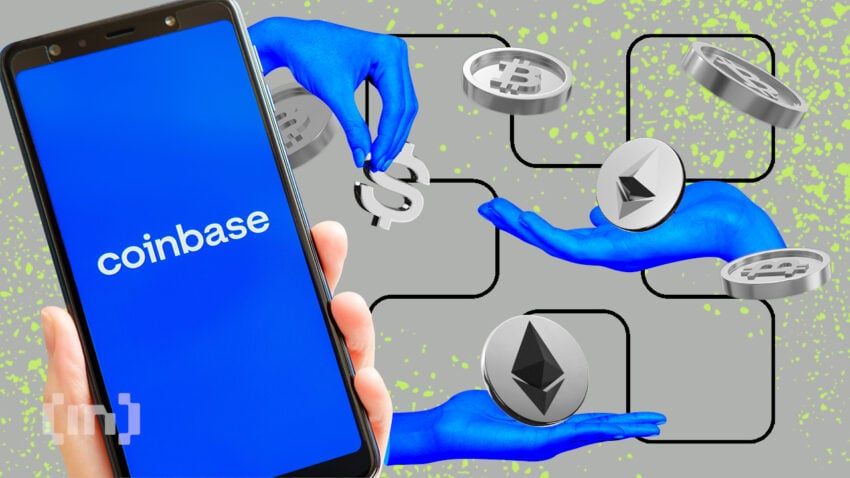 Coinbase is a popular cryptocurrency exchange platform that makes buying and selling crypto easy. The site offers users the ability to buy, sell, and exchange over 100 tradable cryptocurrencies. The firm boasts over 98 million users and $256 billion in assets. The platform is good for beginners looking to buy and sell orders. Moreover, advanced users can access additional features and order types through Coinbase Pro.
The company was founded in 2012 (making it a legacy institution in the crypto world!) by Brian Armstrong and Fred Ehrsam. It started as a way for people to send Bitcoin to each other without first having to exchange coins for fiat currencies. The platform has since grown rapidly. Currently, it has over 5,000 employees working in more than 100 countries worldwide.
Coinbase is the only publically traded cryptocurrency exchange in the US. Yet, the company has fallen foul of compliance regulation controversy. The exchange reached a $100 million settlement with the New York Department of Financial Services in January 2023. The case brought against the exchange detailed "historical" shortcomings in AML (anti-money laundering) and KYC (know-your-customer) processes at the company. As a result of the settlement, Coinbase stocks responded positively, with a 12% price rise.
Coinbase pros and cons
| | |
| --- | --- |
| Pros | Cons |
| Unique selection of cryptocurrencies | High trading fees |
| 24/7 customer support | Recent security breach |
| Quality educational materials | Complex fee structure |
What is Robinhood?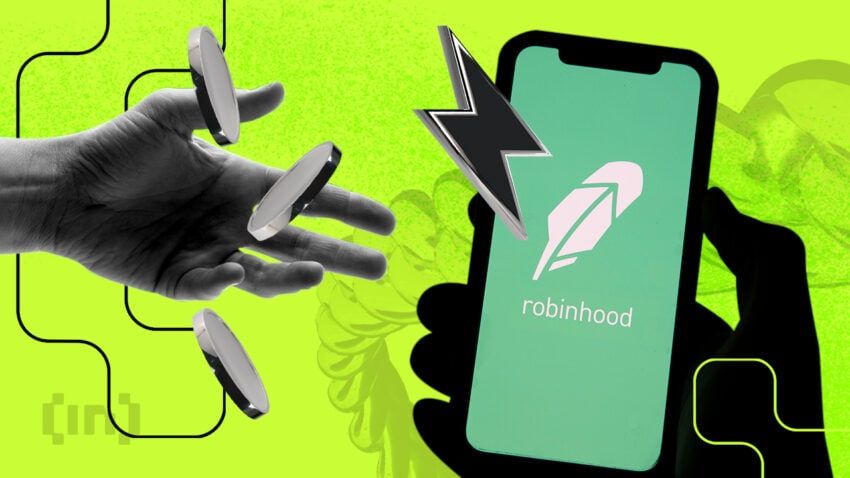 Robinhood is a platform that offers commission-free trades of stocks, ETFs, options, and cryptocurrencies. Launched in 2013, the app boasts over 21 million customers and $102 billion in assets.
The crypto broker is dominant in the investment world, offering an alternative to traditional, high-fee brokerages. Robinhood's primary objective is to provide its users with tools that help them make smarter investments and save money on fees.
The platform offers commission-free trading of stocks, ETFs, options, and cryptocurrencies. Coinbase also provides access to third-party research reports about different companies so investors can make informed decisions on how best to use their money.
Users can also invest using the Robinhood Crypto feature and in gold or platinum through the "Gold Buying & Selling" feature. The platform also offers its debit card, Robinhood Gold, which allows customers to make purchases using their digital assets without paying fees or interest.
However, Robinhood has also been no stranger to controversy. The platform faced accusations of market manipulation after freezing customer withdrawals during the GameStop debacle. And, in 2021, the platform was ordered by FINRA — the financial industry regulatory authority — to pay nearly $70 million in fines. Robinhood was found to have caused "widespread and significant" harm on multiple fronts; this included misleading customers about the money in their accounts. Then, in August 2022, Robinhood was fined another $30 million by the DFS for violations of AML and cybersecurity regulations.
Robinhood pros and cons
| | |
| --- | --- |
| Pros | Cons |
| Easy to use design | Can't withdraw crypto funds |
| Allows cryptocurrency and fractional share trading | Limited cryptocurrencies available |
| Instance access to funds | Available to US players only |
| No commission fees | A reputation of misleading customers |
At a glance: Robinhood vs Coinbase
| Information | Coinbase | Sign up | Robinhood | Sign up |
| --- | --- | --- |
| Headquarters | San Francisco, USA | Menlo Park, USA |
| Company Type | Broker exchange, buy, and sell options | Broker exchange plus traditional stocks |
| Security | High | Medium |
| Fees | Medium-Low | Low |
| User friendly | Yes | Yes |
| Year established | 2012 | 2013 |
| Flat trading | Yes | Yes |
Coinbase vs Robin Hood: Major differences compared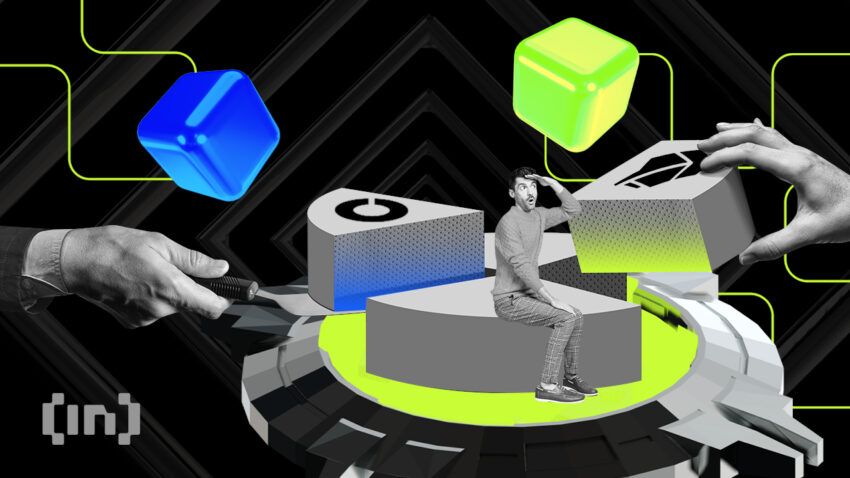 Robinhood vs Coinbase: Trading fees
Robinhood and Coinbase differ in how they charge trading fees. Robinhood charges no commissions for buying or selling cryptocurrencies. However, while this sounds appealing on the surface, 'no fees' isn't necessarily a good sign. Robinhood makes money through a controversial process (banned in the UK and Canada) called payment for order flow.
In other words, the platform receives money from the exchanges themselves in exchange for sending orders to them first. Investors often do not benefit from the best execution and pay more than they should for trades. So, while investors pay no fees, they aren't necessarily better off for it.
In contrast, Coinbase charges trading fees, but these are higher than those charged by other popular exchanges. The basic platform charges 0.05% to 0.60% per trade and 2% for Coinbase card transactions. For banking, the fee varies. Coinbase Pro charges 0% to 0.50% per trade.
Trading fees winner: Draw
Coinbase vs Robin Hood: Tradable currencies
Coinbase supports over 200 cryptocurrencies with big names including Bitcoin, Ethereum, Solana, Dogecoin, and many more.
On the other hand, Robinhood allows users to trade on limited cryptocurrencies. These include Bitcoin Cash, Ethereum Classic, and Litecoin. If you want the widest range of crypto choices, Coinbase is your best bet.
Tradable coins winner: Coinbase
Robinhood vs Coinbase: Crypto staking
Coinbase pays up to 5.75% APY depending on the coin in question, while Robinhood does not offer staking. If you're looking for a platform where you can both stake your coins and trade them, Coinbase is the obvious choice.
Crypto staking winner: Coinbase
Coinbase vs Robinhood: Investments beyond crypto
Robinhood started as a stock trading app and later added cryptocurrency trading to its platform. It allows you to invest in conventional assets like stocks, ETFs, and options. Coinbase focuses only on cryptocurrencies but offers derivatives trading for crypto and other assets.
Investments beyond crypto winner: Robinhood
Ease of use
If you're looking for a platform that makes it easy to buy and sell crypto, Robinhood and Coinbase are both worth checking out. Both platforms offer intuitive apps that are easy to use, fast, user-friendly, and work well on mobile devices.
Coinbase features an advanced trading feature that offers a learning curve for advanced users. The Coinbase basic platform remains easy for beginners while offering advanced options for those who want them.
Robinhood does not have any advanced trading feature—it's strictly beginner-friendly—but users can still buy and sell BTC, ETH, LTC, BCH, XRP, XLM, and NEO on its app using their credit card or bank account. However, note that you cannot withdraw crypto funds from Robinhood.
Ease of use verdict: Draw
Coinbase vs Robinhood: Customer support
Coinbase offers several ways to contact its customer support team. You can email them or submit a ticket by clicking on the link in their footer. You can also call their phone number for live support. However, the platform does have a reputation for poor customer support. In 2021, many customers complained about Coinbase's unsatisfactory response after their accounts were hacked and drained.
Robinhood offers 24/7 chat support. You can also reach out to Robinhood through Twitter. Just tweet @AskRobinhood with any questions, and they claim to respond as soon as possible.
Customer support winner: Robinhood
Payment method
Robinhood and Coinbase offer users a wide range of payment methods. However, Coinbase's list of payment options is slightly more extensive. They offer bank transfers, debit cards, wire transfers, PayPal, Apple Pay, and Google Play.
On the other hand, Robinhood only offers the debit card option for its users. The debit card option supports Apple Pay, Samsung Pay, and Google Pay.
Payment method winner: Coinbase
When it comes to crypto wallets, Coinbase offers more options than Robinhood. Coinbase users can store their coins on the exchange as a hot wallet or create a non-custodial wallet. In comparison, Robinhood users can't access private keys or secure their wallets. You can only send coins from outside Robinhood to your account.
Crypto wallet winner: Coinbase
Coinbase vs Robinhood: A close call between two crypto giants
The bottom line of the Robinhood versus Coinbase battle is that choosing the right platform really depends on individual needs. What you're looking to invest, how much you're willing to invest, and what kind of trading experience you prefer should all play a part in your decision.
However, Coinbase is overall a more robust platform, boasting more offerings but requiring a slightly steeper learning curve. Robinhood is especially geared towards newer traders and more casual investors, as it only offers seven cryptocurrencies. If you're looking for a super intuitive with less of an initial learning curve and are happy with access to fewer cryptocurrencies, Robinhood may be more suitable. The platform revolutionized the ease with which the average person could invest, and that's no mean feat. But if you're looking for a platform with (slightly) less controversy, the option to withdraw crypto, and multiple wallet options, Coinbase comes out on top.
Frequently asked questions
Is there a downside to Coinbase?
Is Robinhood a good choice for crypto?
Is there anything better than Coinbase?
Why do people prefer Coinbase?
Disclaimer
In line with the Trust Project guidelines, the educational content on this website is offered in good faith and for general information purposes only. BeInCrypto prioritizes providing high-quality information, taking the time to research and create informative content for readers. While partners may reward the company with commissions for placements in articles, these commissions do not influence the unbiased, honest, and helpful content creation process. Any action taken by the reader based on this information is strictly at their own risk.