Bitget Wallet aspires to establish itself as a one-stop solution, bringing the entire web3 ecosystem to users' fingertips. As a non-custodial wallet, Bitget Wallet firmly emphasizes decentralization and utility while positioning itself as a secure repository for users' funds.
But in an increasingly saturated digital wallet market, does Bitget Wallet offer anything unique? This comprehensive guide explores all aspects of Bitget Wallet. We dive into its functionalities, security features, and what sets Bitget Wallet apart from other crypto wallets. 
BeInCrypto Trading Community in Telegram: read reviews on the best crypto platforms & wallets, get the hottest news on crypto, read technical analysis on coins & get answers to all your questions from PRO traders & experts!
What is Bitget Wallet?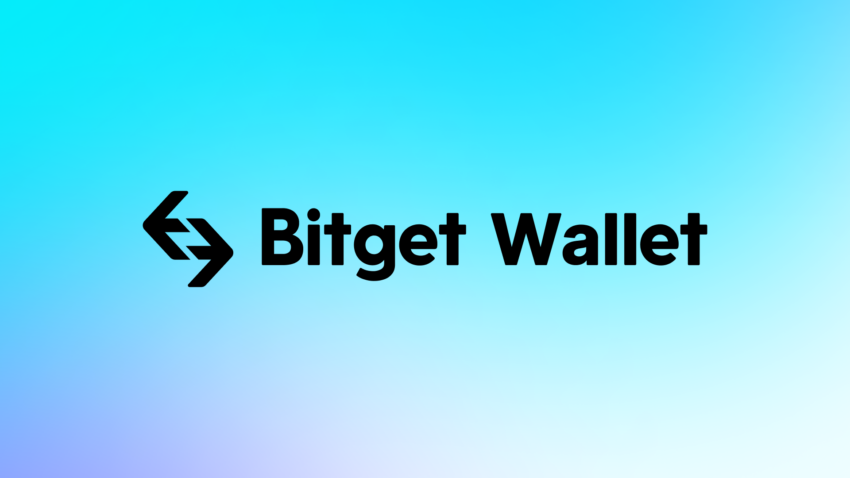 Put simply, Bitget Wallet aspires to be a supermarket equivalent, servicing all your crypto and web3 needs in a single place. Formerly known as BitKeep, this multi-chain wallet came to life in 2018 and currently serves more than 10 million users across 168 countries.
In March 2023, crypto exchange Bitget invested an additional $30 million in Bitkeep. The investment gave Bitget a controlling stake in the multi-chain wallet, which eventually led to its rebranding.
"BitKeep will continue to function as an independent entity both operationally and structurally. Meanwhile, we will keep pushing out our own platform token and upgrade to an even more promising tokenomics with bigger room for imagination," the company confirmed at the time of the rebranding.
The deal emerged as a win-win situation for both parties. By aligning with BitKeep, Bitget is now in a better position to broaden its suite of services and bridge the gap between decentralized finance (DeFi) and centralized finance (CeFi). This strategic alliance also further strengthened Bitget's user base and extended its product offerings, including native storage and asset management services.
The rebranded Bitget Wallet plans to extend its services beyond facilitating crypto storage and trading. Whether you want to swap tokens, trade NFTs, try out new DApps, or simply keep your digital assets safe, Bitget Wallet promises to accommodate all your needs. As of May 2023, the wallet lets you store more than 255,000 tokens and 220,000+ NFTs across 90+ blockchain networks.
Is Bitget Wallet any different from other crypto wallets?
Think of the Bitget Wallet as a secure digital vault for your crypto stash. Two key selling points set it apart: its emphatically decentralized nature and versatile utility.
Essentially, it's a non-custodial wallet that puts you, and only you, in the driver's seat when it comes to crypto management. Put simply, the only risk to your funds would be either the total collapse of the digital asset itself or the mishandling of your private keys. So long as you follow best practices around crypto wallet security, you should be safe from external factors beyond your control.
The Bitget Wallet aims to go the extra mile, serving as a safe haven for your assets with its original Double Encryption Storage Mechanism (DESM). Think of it as a double-locked door, leveraging mnemonic phrases and private keys for two layers of security.
Bitget Wallet also has a Safety Assurance feature acting like your personal security assistant. It runs quick and thorough checks to ensure your wallet address isn't overexposed to DApps or security risks from swap transaction authorizations.
The wallet also acts as a refined price aggregator. It ensures that users always get the best swap rates, much like a savvy financial advisor. This saves on transaction costs and offers swap choices that perfectly align with the users' needs.
In short, the Bitget Wallet aspires to become far more than just a wallet. Its goal is to establish itself as an all-in-one digital toolkit. Some of the web3 features present in this digital toolbelt include an integrated DApp Browser, launchpad, NFT marketplace, and swap function.
Bitget Wallet features in a nutshell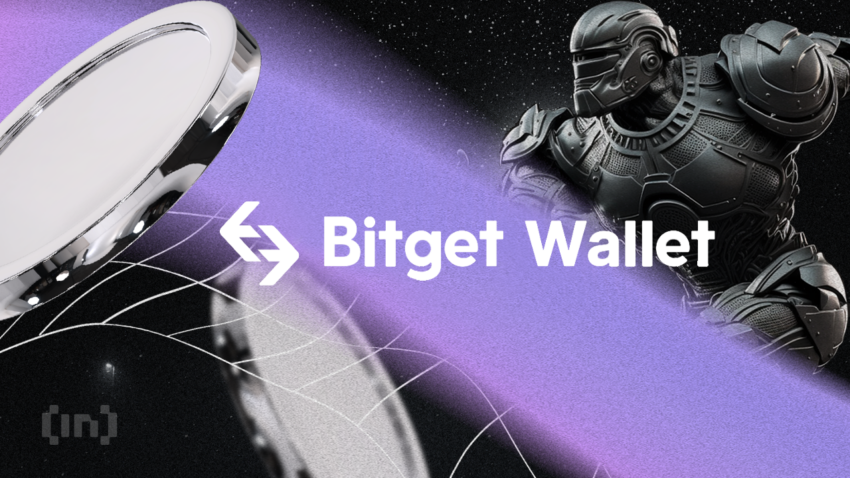 Here's a rundown of the key Bitget Wallet features:
DApp Store
If you regularly interact with DApps, you've come to the right place. Bitget Wallet supports more than 20,000 decentralized applications across a host of networks, including BNB Chain, Ethereum, zkSync Era, Arbitrum, Polygon, and more. The variety of DApps you'll find here is just as impressive — from DeFi and GameFi applications to social and lending apps.
NFT marketplace
The new Bitget Wallet NFT Market is scheduled to launch sometime in June 2023. The company promises that the NFT marketplace will list a sizeable collection of NFTs across multiple chains. The best part? There's no need for plug-ins. And neither do you have to rely on third-party platforms with a lock-in requirement.
Swap service
Bitget Wallet promises to offer a fast and streamlined way to trade from a pool of 255,000+ DeFi tokens. With more than 100 DEXs providing liquidity and support for 90+ mainnets, it could emerge as one of the busiest platforms for swaps.
Other key features and services include:
Double Encryption Storage Mechanism (DESM), that ensures additional layers of safety.
Efficient cross-chain trading that increases the visibility and accessibility of fungible and non-fungible tokens.
$400 million protection fund for risk mitigation.
A one-click limit order means you no longer have to monitor the market to time your trades right constantly.
How secure is Bitget Wallet?
Here is a breakdown of Bitget Wallet's security features:
Its non-custodial approach ensures users retain complete control over their private keys.
The Double Encryption Storage Mechanism (DESM) guarantees the preservation and non-alteration of data.
Users can recover their wallets by using a recovery phrase in device loss or compromise scenarios.
Bitkeep's partnership with Bitget provides users with coverage under Bitget's $400M Protection Fund.
A dedicated customer service to answer user queries and troubleshoot
Bitget Wallet: The road ahead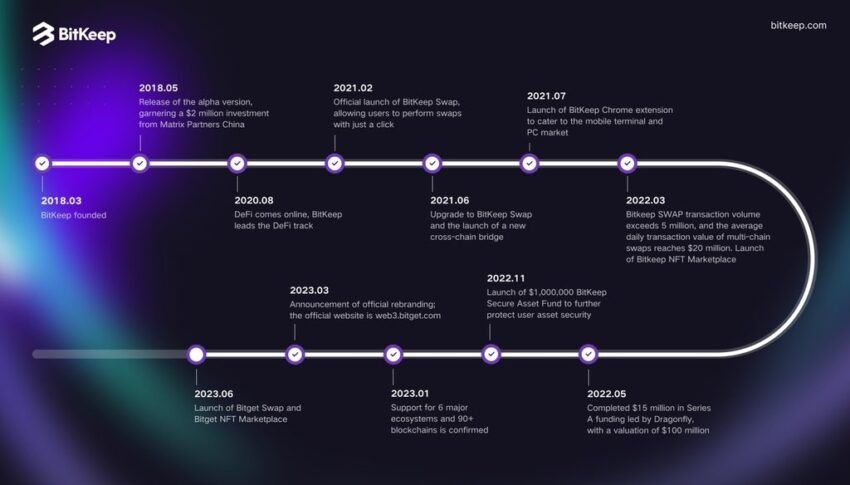 So far, the company has a pretty neat track record of delivering on promises in a reasonably timely manner.
In the remainder of 2023, Bitget Wallet plans to enhance its product offerings further. Among its top priorities are the planned integration of Multi-Party Computation (MPC) and Account Abstraction (AA) into the platform.
It is also working on incorporating web3 Decentralized Identity (DID) and is preparing to support the ZK-Rollup ecosystem, thereby offering users comprehensive tools to navigate the web3 space.
A wallet to lead the way in web3?
Should Bitget Wallet keep up with momentum and continue to deliver on its promises, it is poised to cement its place in the top ranks of web3 wallets. While there is stiff competition in the world of web3 wallets, Bitget Wallet stands out with a strong arsenal of features that facilitate smooth, efficient, and secure crypto trading across multiple blockchains.
Frequently asked questions
Is Bitget Wallet safe to use?
Is Bitget Wallet available in India?
What cryptocurrencies does Bitget Wallet support?
Disclaimer
In line with the Trust Project guidelines, the educational content on this website is offered in good faith and for general information purposes only. BeInCrypto prioritizes providing high-quality information, taking the time to research and create informative content for readers. While partners may reward the company with commissions for placements in articles, these commissions do not influence the unbiased, honest, and helpful content creation process. Any action taken by the reader based on this information is strictly at their own risk.