The dual-island Caribbean nation Saint Kitts and Nevis plans to make Bitcoin Cash legal tender by March 2023. Could this development propel the project to become true "peer-to-peer electronic cash" and thus attract new supporters? We will have to wait and see. But if you're thinking of stocking up on BCH to ride the potential incoming (tropical) wave, you will need a Bitcoin Cash wallet first. So, we've put together a list of the best Bitcoin Cash (BCH) wallets on the market right now. Here's what you need to know about each of the top wallets in 2023 and which might be right for you.
Want to get reviews on the best crypto projects? Join BeInCrypto Trading Community on Telegram: read reviews, discuss crypto projects, ask for technical analysis on coins and get answers to all your questions from PRO traders & experts! Join now
What is Bitcoin Cash (BCH)?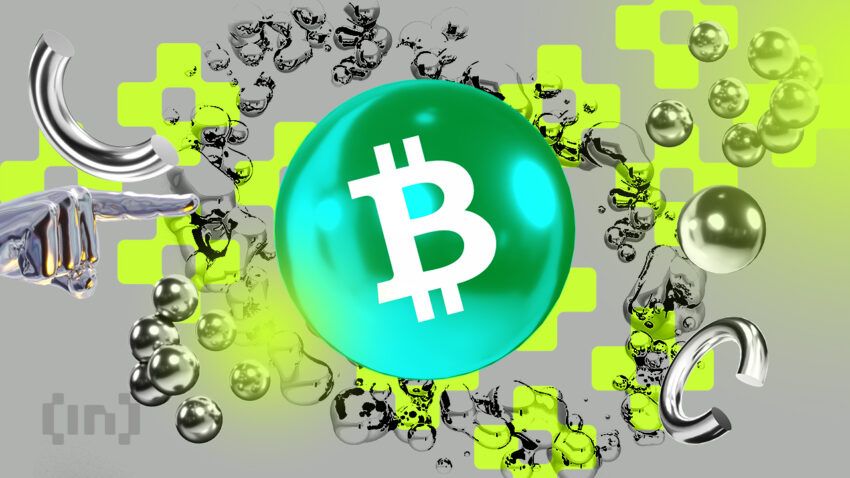 Bitcoin Cash (BCH) is a cryptocurrency that was created through a Bitcoin hard fork in the summer of 2017.
The group behind the split wanted to increase Bitcoin's block size to allow for more transactions to be processed per second — at least, that was the plan. Not everyone in the community agreed with the move. So, upgrading Bitcoin did not work out. Instead, BCH was formed as a new blockchain. The Bitcoin Cash network supports 32MB blocks compared to Bitcoin's 1MB. Roger Ver is one of the most notable Bitcoin Cash supporters.
The Bitcoin Cash blockchain underwent further hard forks after splitting from Bitcoin. In November 2018, Bitcoin Satoshi Vision (BSV) forked from Bitcoin Cash. Another hard fork followed in November 2020, where the blockchain split into Bitcoin Cash Node (BCHN) and Bitcoin Cash ABC (BCHA). BCHN was renamed to Bitcoin Cash and retained the ticker symbol BCH.
The Bitcoin Cash network offers fast transactions and allows users to send money globally at a low cost. It supports NFTs and decentralized finance (DeFi) applications through its sidechain, SmartBCH. The project's sidechain was launched in June 2021.
While Bitcoin Cash differs from Bitcoin in various ways, they share the same supply limit, hash function, and consensus mechanism. That means Bitcoin Cash has a supply limit of 21 million, its hash function is SHA-256, and it uses the proof-of-work (PoW) consensus mechanism to secure its chain.
What is a Bitcoin Cash wallet?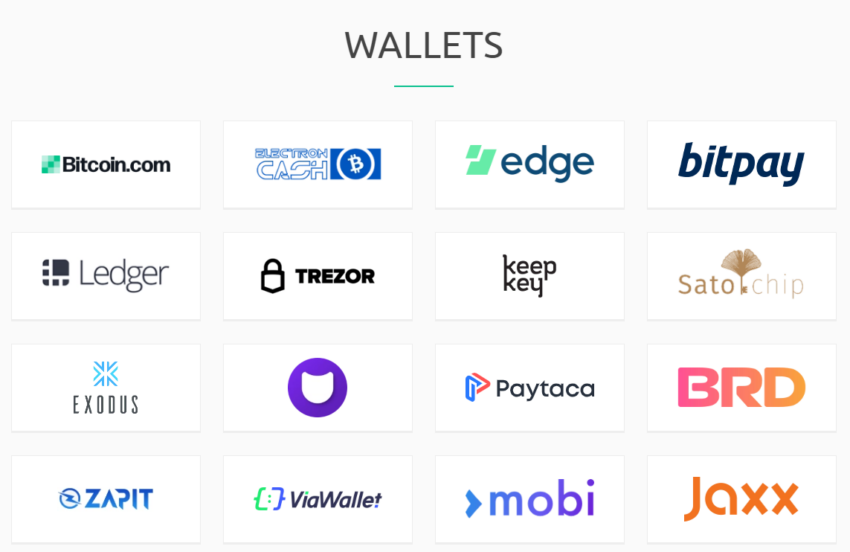 A Bitcoin Cash wallet is a piece of software (sometimes coupled with hardware) that stores users' public and private keys. This allows users access to their BCH and facilitates the sending and receiving of the coin.
A public key is the wallet address that a user can share to receive BCH. Conversely, a private key gives a user access to their BCH. This key needs to be kept confidential to project one's BCH. That means users should store it safely to avoid losing their coins forever.
A Bitcoin Cash wallet can be a software or hardware wallet. Software crypto wallets are accessible via desktop, mobile phone apps, websites, and browser extensions. On the contrary, hardware wallets mainly exist as USB-like devices or might look like credit cards. Software wallets generally store digital assets online (hot storage). In contrast, hardware wallets store crypto assets offline (cold storage).
Also, crypto wallets are categorized as custodial or non-custodial. A custodial wallet is what you get when you open an account on a centralized crypto exchange or service provider. The exchange holds the private keys of its users' wallets, which means it controls their assets. Conversely, a non-custodial wallet is any software or hardware wallet built by a wallet provider where the user holds their private keys. That means they have 100% control over their crypto assets at any time.
How to create a Bitcoin Cash wallet address
Creating a Bitcoin Cash wallet address is pretty straightforward. All you need is an internet connection and a mobile phone or computer. What follows is a step-by-step process to create a Bitcoin Cash wallet address on the non-custodial wallet provided by Bitcoin.com.
We've used Bitcoin.com here as an example. However, the process will generally be similar for most other software wallets supporting Bitcoin Cash.
Download the Bitcoin.com wallet on your mobile phone. Both Android and iOS support this Bitcoin Cash wallet.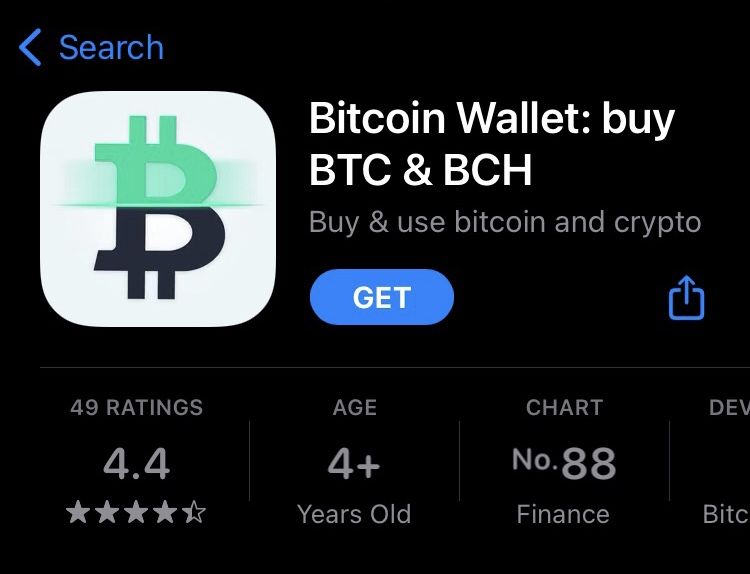 Once the application has been installed on your device, open the wallet.
Select "Create new wallet" if you want to get a new crypto wallet. If you have one already, tap the "Import Wallet" button. Bitcoin.com will create several wallets for you, including BCH.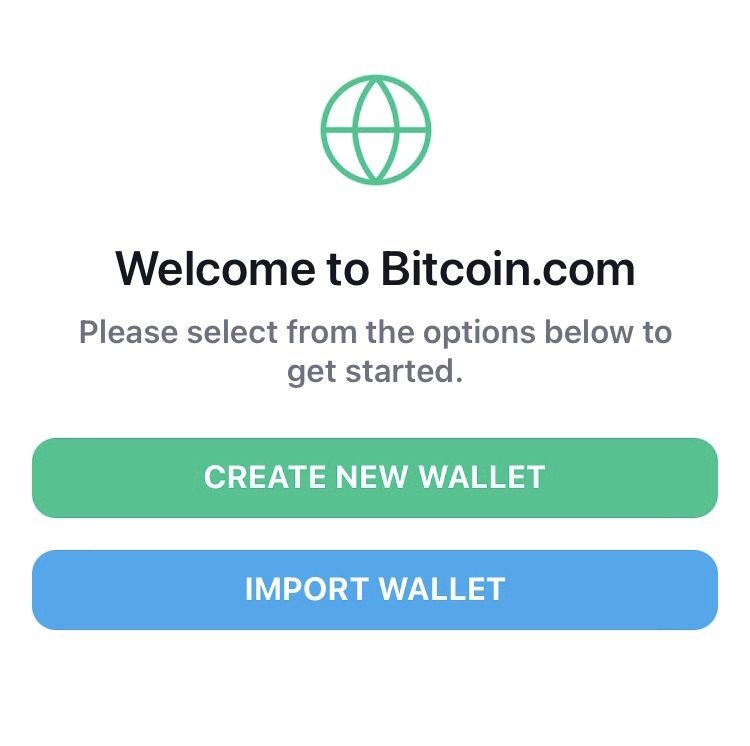 Tap the settings icon and select "Backup & Security" to secure your private key (aka seed phrase).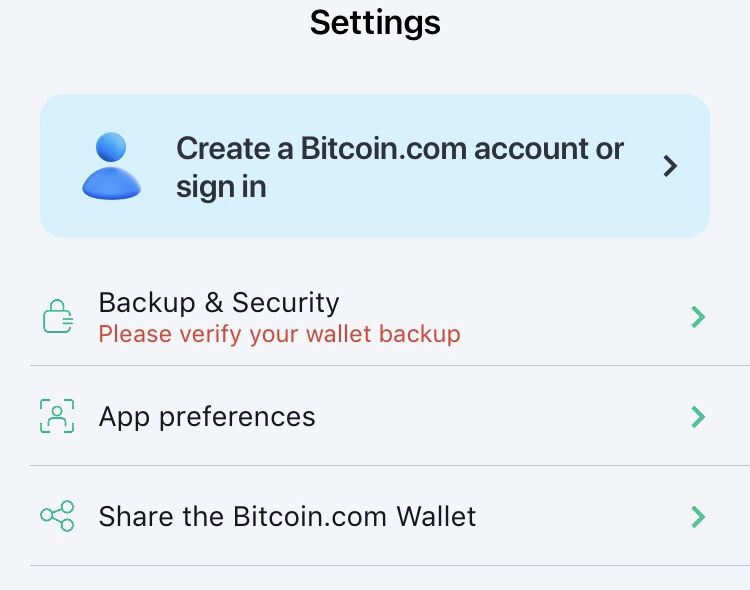 Next, choose either cloud or manual backup. Manual backup is recommended if you don't want to store your private key on online cloud storage services like Google Drive and iCloud.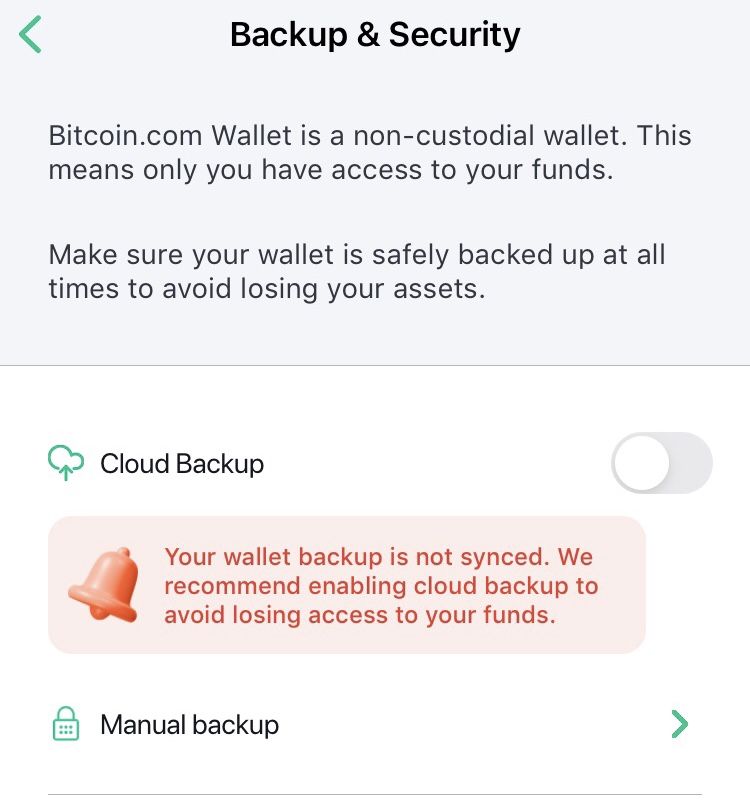 If you choose manual backup, write down the BCH wallet's seed phrase on a piece of paper and store it in a safe place, such as a bedroom safe.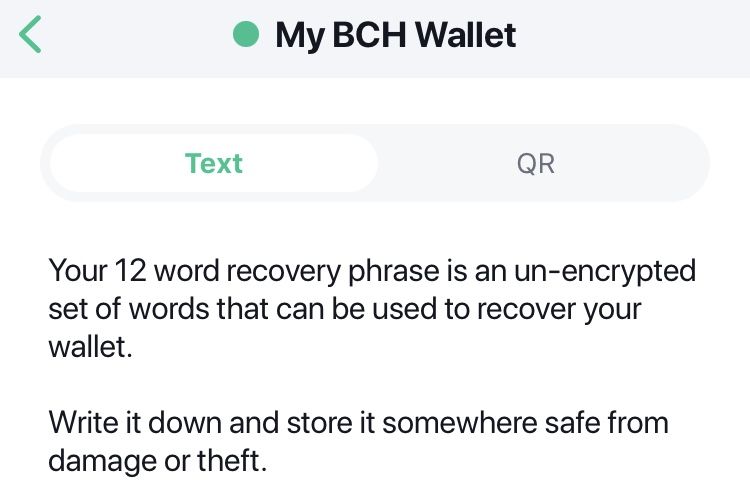 To get your BCH wallet address, tap the home icon.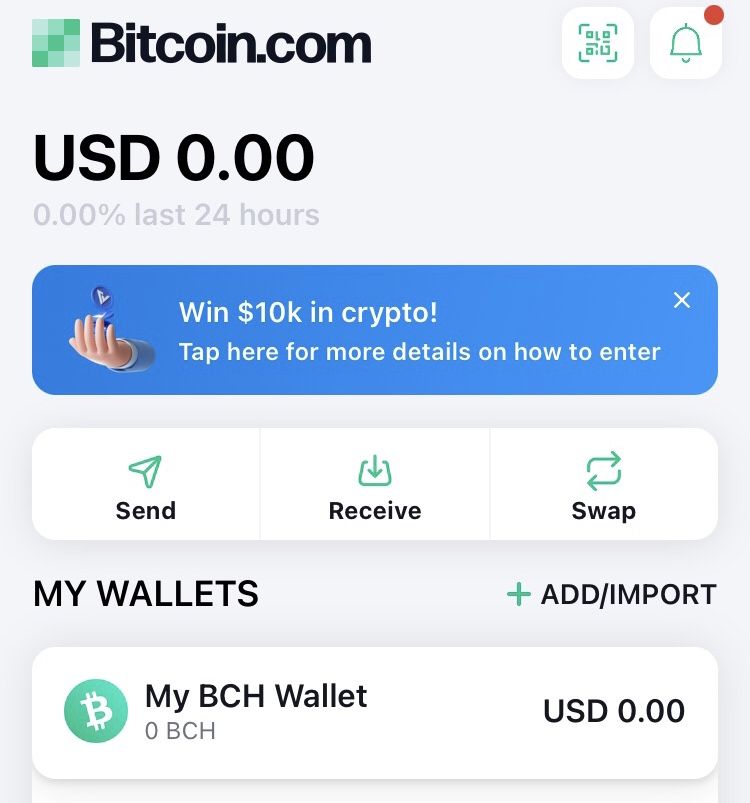 Go to your BCH wallet and tap the "Receive' button.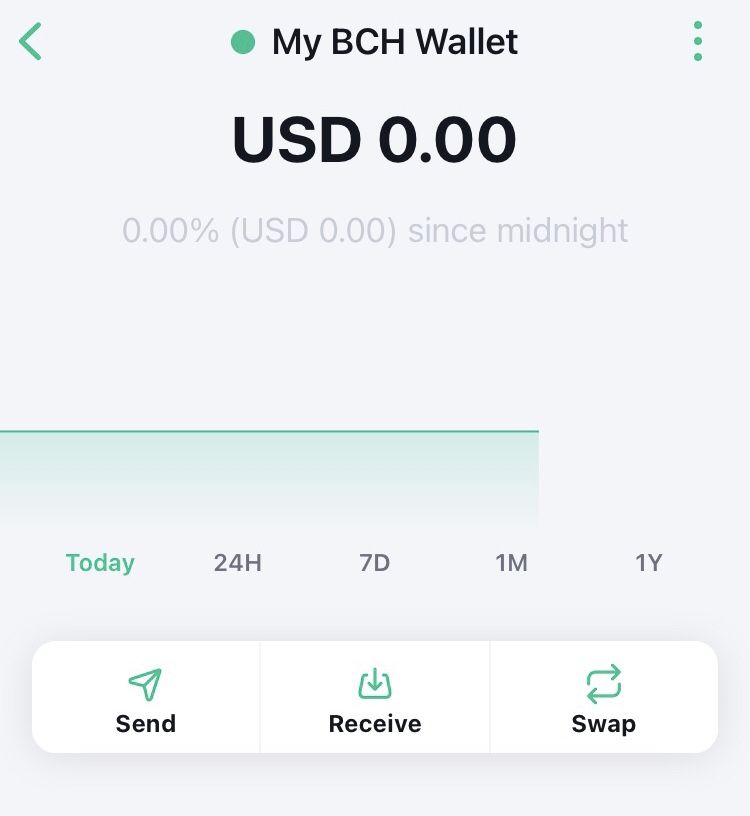 You can now view your BCH wallet address, which you can copy to receive BCH from an exchange account or any other sending party.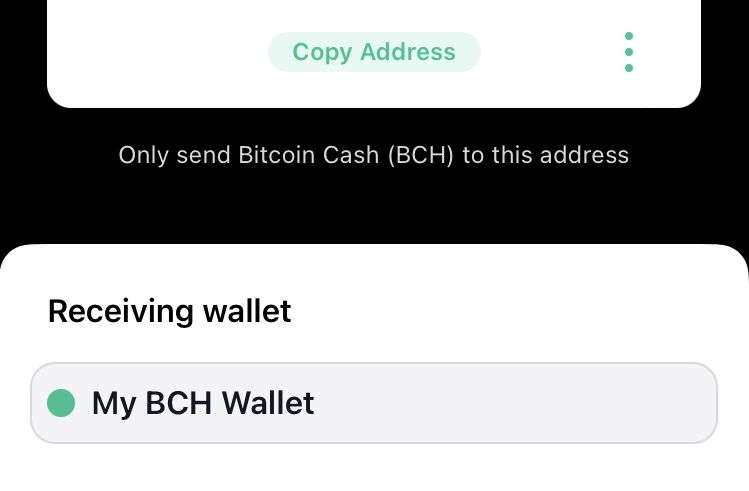 What are the best Bitcoin Cash wallets?
Ledger Nano S Plus is a hardware wallet that looks like a USB stick. Although it is small — 21 grams in weight — it's quite powerful, particularly when combined with Ledger's software, Ledger Live. With the two, users can manage more than 5,500 crypto assets, store and manage NFTs, interact with DeFi, buy crypto, swap digital assets, and track crypto prices.
You can install approximately 100 apps on your hardware wallet through Ledger Live. The hardware wallet stores the private keys of your crypto assets offline, keeping them safe from online attacks. Ledger Nano S Plus is compatible with Windows, Linux, macOS, and Android.
Advantages
Private keys are stored offline.
The wallet offers the choice to secure your device with a pin code.
Disadvantages
You have to update your device's firmware.
The application requires users to be familiar with the concept of hardware wallets.
Trezor Model One is a hardware wallet that stores crypto assets offline. You can also link the device to the Trezor suite app to send and receive digital assets, buy crypto, swap coins, and organize your assets based on your preference.
Advantages
The wallet has taproot support, which enhances the privacy of BTC transactions.
There is cold private key storage.
You can add a pin code up to 50 digits long to secure your assets.
The application has a live chat.
Disadvantages
Doesn't support DeFi and NFTs.
No mobile compatibility at the time of writing.
Coinbase Wallet enables users to store crypto and NFTs. This is a non-custodial wallet, even though the provider is a centralized crypto exchange. Additionally, users can buy, swap, bridge, send, and receive crypto. The wallet is also DeFi friendly and compatible with iOS, Android, and Chrome.
Advantages
The wallet has a wide array of functions.
There is multi-coin support.
Disadvantages
It's not available for use on a desktop.
You may pay high gas fees when dealing with Ethereum-based coins.
4. Guarda (desktop & mobile)
Guarda is suitable for anyone that wants a multi-coin crypto wallet. It supports over 400,000 digital assets while allowing users to buy, exchange, stake, and set up multi-signatures. Guarda is compatible with Windows, Ubuntu, macOS, Linux, Debian, Android, and iOS.
Advantages
A wide range of coins is available.
It's compatible with a lot of devices.
Users can connect Guarda to a Ledger hardware wallet.
Disadvantages
High in-wallet crypto purchase fees.
Bitcoin.com is a mobile crypto wallet that allows investors to store their BCH. The wallet also features buy, sell, swap, send, and receive features. Users that want to stay up to date with market data and news can use the tracking feature on the app. Moreover, users can create saving and spending wallets for their crypto assets and include personal notes in their transactions.
Advantages
Live chat customer assistance is available.
It's a beginner-friendly wallet.
The wallet has a wealth of helpful knowledge articles.
Cloud backup is integrated into the app.
Disadvantages
Only available as a mobile app.
Supports a few coins.
6. Electron Cash (desktop & mobile wallet)
Electron Cash is a Simplified Payment Verification (SPV) wallet for storing BCH. SPV refers to a lightweight client that enables users to view if a transaction is on the blockchain without having to download the entire blockchain. This wallet also allows users to switch their assets to cold storage and set up the requirement to enter two or more signatures before making transactions. Electron Cash works with Windows, macOS, Linux, Android, and iOS.
Advantages
It's a lightweight wallet.
Has the option to move coins in cold storage.
Allows for a multi-sig setup.
Works on multiple devices.
Disadvantages
Does not have an on-site live chat for customer support.
It only supports BCH.
Cash Address is a website where you can generate a BCH wallet and print it on paper. These wallets are referred to as so-called paper wallets. You can also add a layer of security to your paper wallet by including BIP38 encryption. This means that a passphrase is required to keep your BCH secure.

Advantages
You can create other different wallets besides a paper wallet.
Simple to create.
Disadvantages
Paper isn't durable.
It demands extra caution to avoid accidentally exposing your private key.
Whales Heaven Cypher is a web wallet focused on providing a high level of security through a multi-signature setup. That means a group of users can create a Cypher wallet collectively. They can generate an unlimited number of multi-sigs to control the spending of assets on this wallet. Moreover, the wallet's signature technology reportedly reduces the cost of transactions by up to 75%. At the time of writing, the wallet was only available via a web browser extension for Chrome. Cypher can store, send, and receive crypto assets.
Advantages
The wallet has multi-sig support.
It is also cost-efficient.
Suitable for company teams or other groups of users.
Disadvantages
Only supports a few coins.
You can only use it through a Chrome extension.
9. Coinomi (desktop & mobile wallet)
Coinomi is a BCH wallet that supports a range of cryptocurrencies and tokens. Besides storing digital currencies, users can swap coins, interact with DeFi protocols, store NFTs, buy crypto, and send and receive digital assets. Coinomi is compatible with macOS, Windows, Linux, Android, and iOS.
Advantages
The wallet has a live chat.
There is multi-coin support.
It is DeFi and NFT compatible.
SegWit supports BTC, LTC, and other coins with this capability.
Disadvantages
The app is buggy sometimes.
Top Bitcoin Cash Wallets Compared
| | | | | | | |
| --- | --- | --- | --- | --- | --- | --- |
| Wallet | Compatibility | Cost | Storage Type | Supported Coins | Functions | Customer Support |
| Bitcoin.com | iOS/Android | Free | Hot | BCH + 5 others, including popular ERC-20 tokens | Store/Buy/Sell/Swap/Track/Send/Receive | Live chat/Knowledge based articles |
| Electron Cash | Windows/macOS/Linux/Android/iOs | Free | Hot & Cold | BCH | Store/Send/Receive/Multi-sig | Social media |
| Ledger Nano S Plus | Windows/macOS/Android/Linux | $79 | Cold | BCH + over 5,000 digital assets | Store/Send/Receive/Swap/Track/Buy | Live chat/Knowledge base articles |
| Cash Address | – | Free | Cold | BCH | Store/Send/Receive | – |
| WH Cypher | Chrome extension | Free | Hot | BCH plus about 9 other coins as well as ERC20 and BNB Smart Chain tokens | Store/Send/Receive/Multi-sig | FAQ/Contact form |
| Coinomi | Windows/macOS/Android/iOS/Linux | Free | Hot | BCH and 50+ other assets | Store/Send/Receive/DeFi/NFTs | Live chat/Knowledge base articles |
| Trezor | Windows/macOS/Linux/Web | $67 | Cold | BCH and more than 1280 additional coins | Store/Send/Receive/Swap/Buy/Taproot | Live chat/Knowledge base articles |
| Coinbase Wallet | Android/iOS/Chrome extension | Free | Hot | Hundred of thousands, including BCH | Store/Send/Receive/Swap/Buy/Bridge | Live chat/FAQP/hone |
| Guarda | Windows/macOS/Linux/Ubuntu/Debian/Android/iOs | Free | Hot | More than 400K assets, including BCH | Store/Send/Receive/Swap/Buy/Stake | Knowledge base articles/Live chat/Email |
Choose your Bitcoin Cash wallet with care
The market has many non-custodial BCH wallets for users to choose from, but it all comes down to preference. The best Bitcoin Cash wallet for you will depend on personal criteria. This could include whether someone wants hot or cold storage for their assets or is interested in exploring NFTs and DeFi.
Whatever your taste, caution is the number one requirement for anyone considering downloading or investing in a new wallet. Always keep in mind that you're the only one that is ultimately responsible for your assets. Therefore, you should always take the security of your private keys very seriously.
Frequently asked questions
What is a Bitcoin Cash wallet?
What is the best wallet for Bitcoin Cash?
How do I create a Bitcoin Cash wallet?
How do I withdraw money from my Bitcoin Cash wallet?
Where can I store Bitcoin Cash?
What is the difference between Bitcoin wallet and Bitcoin Cash wallet?
Is Bitcoin Cash the same as bitcoin?
Is Coinbase a Bitcoin Cash wallet?
Disclaimer
In line with the Trust Project guidelines, the educational content on this website is offered in good faith and for general information purposes only. BeInCrypto prioritizes providing high-quality information, taking the time to research and create informative content for readers. While partners may reward the company with commissions for placements in articles, these commissions do not influence the unbiased, honest, and helpful content creation process. Any action taken by the reader based on this information is strictly at their own risk.