Cryptocurrency wallets are vital for, well, holding cryptocurrency. In fact, if you're looking to get involved in the cryptocurrency space, you don't really have a choice to not use a wallet. In this guide, we're going to discuss the best multi cryptocurrency wallet and multi-platform wallets on the market.
Some starter cryptocurrency wallets only focus on one asset, which is ideal for holders, but not for those looking to diversify. Fortunately, if you're one of those traders, this guide is here to help. Hopefully, after reading, you can decide on what really benefits your crypto investment personality.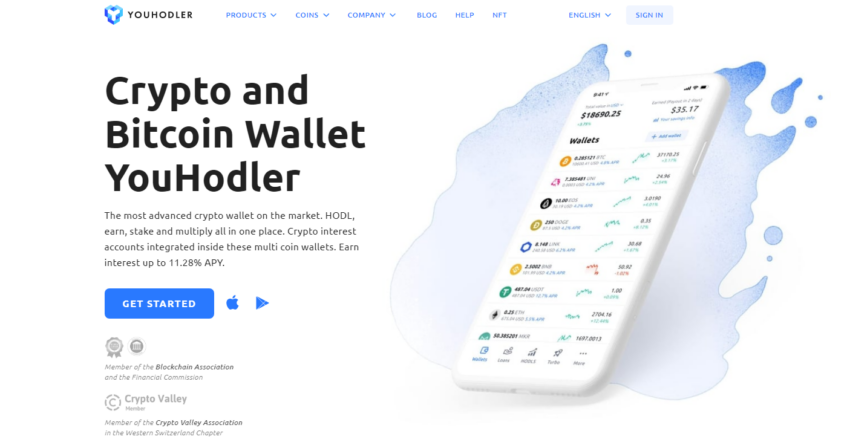 Safety 4/5
Commission 4/5
Design 5/5
Switzerland-based YouHolder is an all-in-one crypto platform that offers a desktop and mobile wallet, in addition to several other features. The platform aims to be a one-stop shop for all your crypto storage needs, and the other services dovetail nicely with the crypto wallet.
You can work with over 50 assets on YouHodler, and it's a given that all the major assets are available. The wallet can be accessed through a browser on the web on a computer or on Android or iOS mobile devices.
Some additional features may pique your interest, and these include up to 10.7% APR on your crypto holdings, loans that have up to 90% loan-to-value, and the capacity to combine yield generational strategies.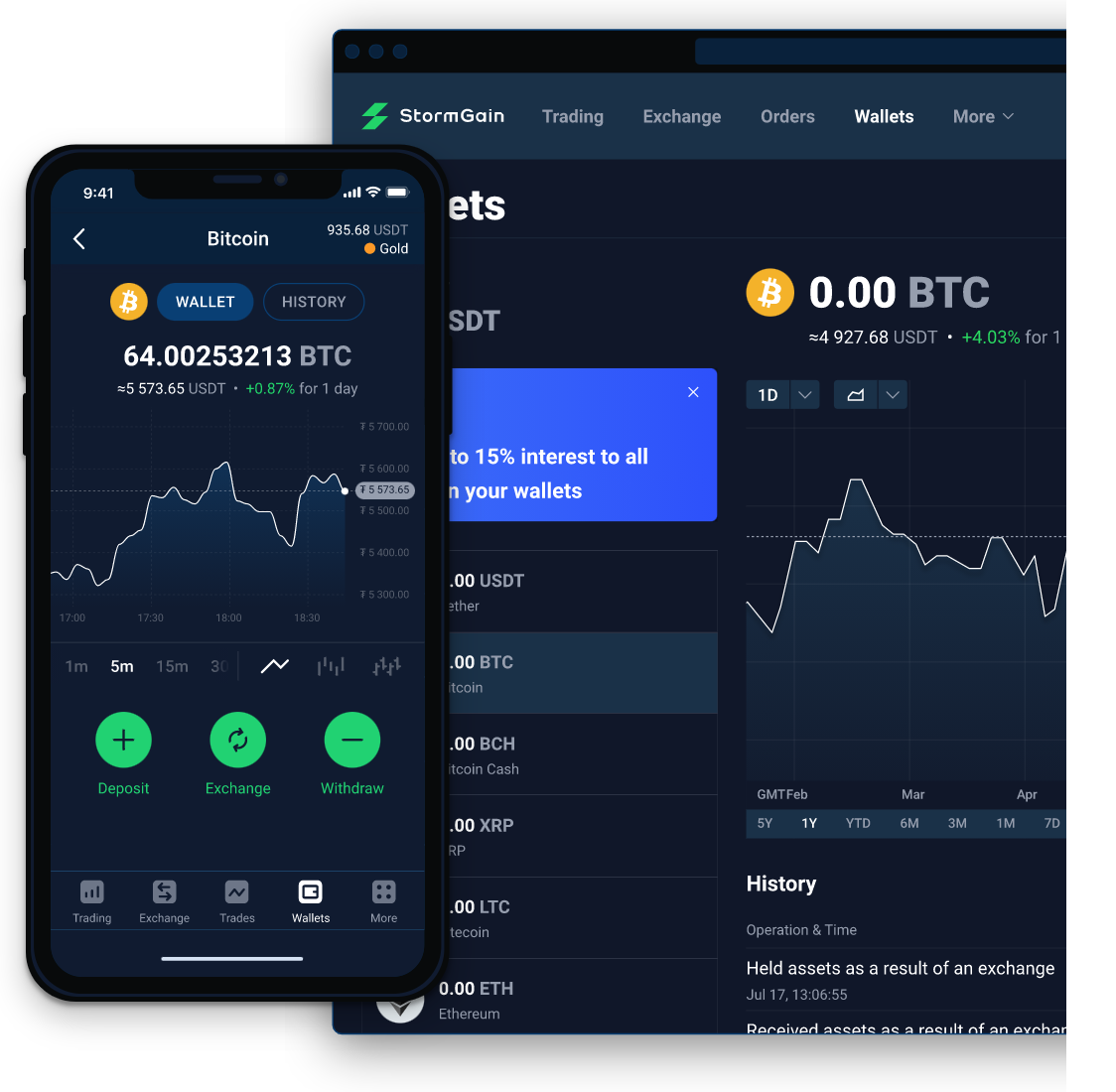 Safety 4/5
Commission 5/5
Design 4/5
The multi currency crypto wallet StormGain is integrated into the exchange of the same name and supports a wide range of operations: sending, receiving, exchanging and buying cryptocurrencies with a bank card.
The first advantage of the StormGain wallet is the presence of a valid bonus system. When you register using the link, each user receives $25 to replenish the deposit. Second of all, StormGain is anonymous when working with digital assets. Due to the threat of total control over cryptocurrencies, confidential transactions are especially relevant. Finally, StormGain is easy to register for via email. It will be easy for novice cryptocurrency owners to understand the platform thanks to intuitive navigation and prompts.
3. Coinbase
Safety 4/5
Commission 2/5
Design 4/5
Coinbase, is eponymous with digital asset exchanges, Founded in San Francisco in 2012 the company has grown exponentially since, launching on the NASDAQ in April of this year. To work with the Coinbase wallet, you need to go through the registration procedure with identity verification.
Wallet features and fees
The company offers work with many cryptocurrencies, including Bitcoin, Litecoin, Ethereum, XRP. The mobile version "Coinbase – Bitcoin Wallet" only supports BTC. The application is Russified and available for Android and iOS.
Exodus (Desktop and Mobile)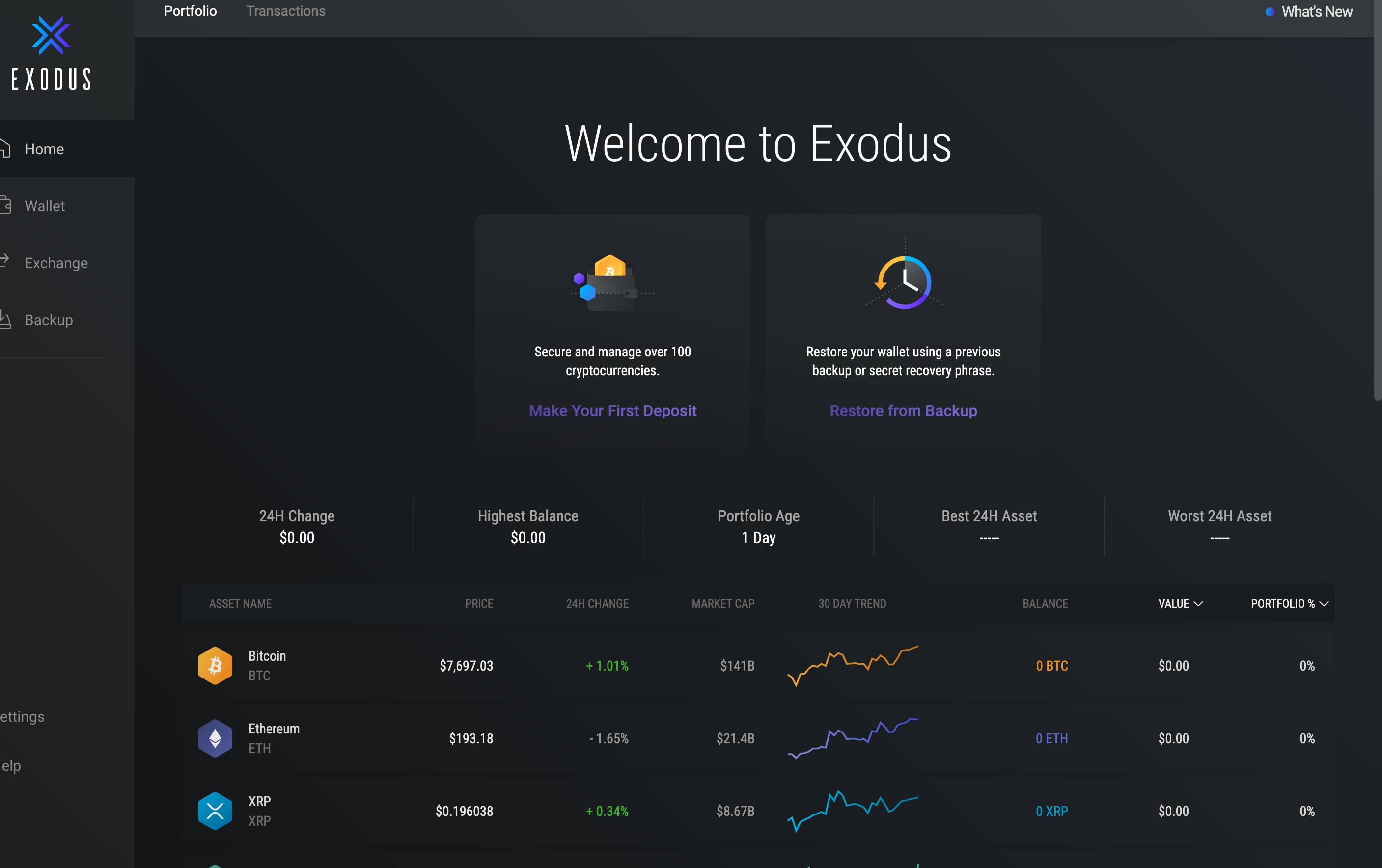 Safety 4/5
Commission 4/5
Design 4/5
Exodus is a free desktop wallet with a gorgeous, easy-to-use interface. In fact, the colorful UI is incredibly appealing to many newer traders, making it an ideal wallet for starting out.
The wallet supports over 100 cryptocurrencies, from the Top 10 like Bitcoin, Ethereum, and Litecoin to more obscure assets like FunFair and Serum.
On top of this, Exodus features an in-wallet exchange for easily converting one asset type to another, eliminating the need for an exchange like Coinbase. This is in lieu of other, optional applications like crypto rewards via staking cryptos like Tezos, Cosmos, and on the Compound Finance platform.
5. Binance Wallet (Exchange, Web, and Mobile Wallet)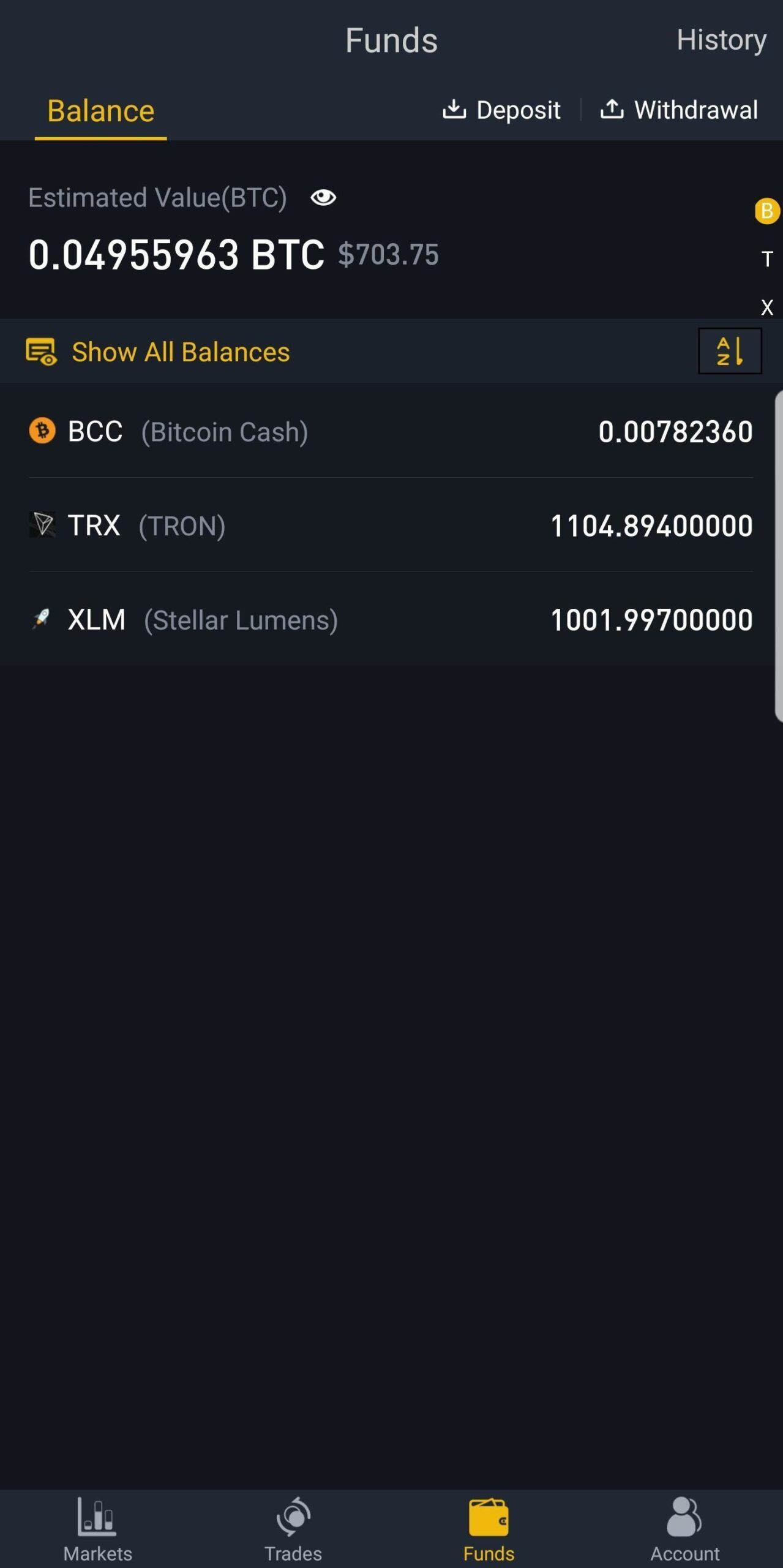 Safety 3/5
Commission 4/5
Design 3/5
Housed on the Binance cryptocurrency exchange, the Binance wallet is a prime multi crypto wallet for various reasons.
According to cybersecurity platform Certified, Binance has one of the highest security ratings of all cryptocurrency exchanges out there, making it a reasonably safe place to trade. That said, it does require you to verify your identity for some trading and withdrawal features. This lack of anonymity is a turn off for some traders.
To start, Binance supports hundreds of assets, making it one of the most versatile wallets out there. The platform has its own BNB token to help pay for trading fees and provide other benefits as well, essentially rewards its users for trading on the platform.
You can stake assets like QTUM, ALGO, and EOS quite easily on the platform, among others. Otherwise trading with various trading pairs or simply buying assets via a market or limit buy.
Atomic Wallet (Desktop and Mobile)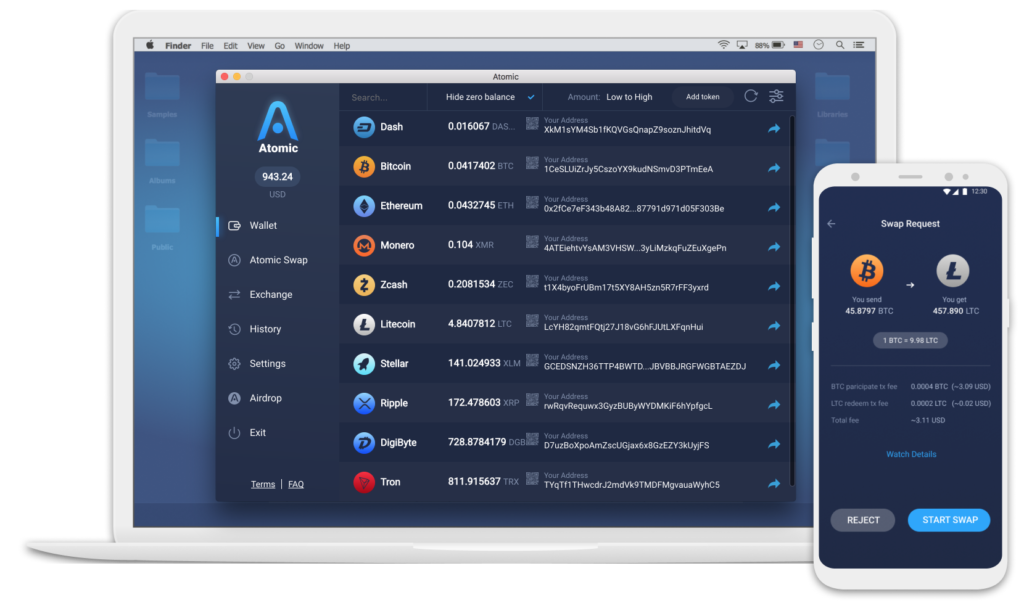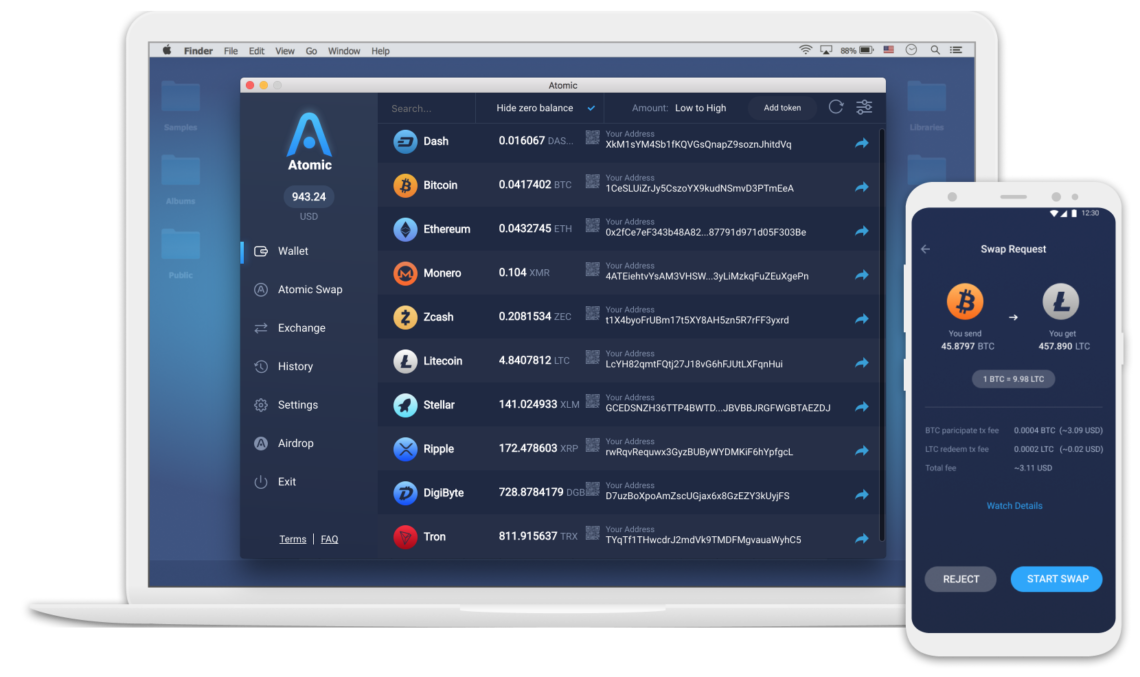 Safety 4/5
Commission 3/5
Design 3/5
Like the Exodus desktop and mobile wallet, Atomic Wallet enables you to hold, exchange, and stake your cryptocurrency assets all in one place. It also has a streamlined, eye-popping user interface to make for an appealing trading experience. It is a multi-platform wallet that has both desktop and mobile accommodations.
Atomic Wallet supports over 500 cryptocurrencies and provides around 60 trading pairs to enhance your experience. Also, the platform supports Windows, MacOS, Ubuntu, and even some obscure operating systems like Fedora and Debian, as well as iOS and Google Play. This versatility means Atomic Wallet applies to more than the average user.
If you're new to Atomic Wallet, the service provides you with 15 Atomic Wallet Token, its native asset. Like Binance's coin (BNB), the AWC enables discounts and extra features while trading, among other bonuses.
Finally, if you run into any issues with Atomic Wallet, the platform features a 24/7, in-depth support team that can assist you.
Trust Wallet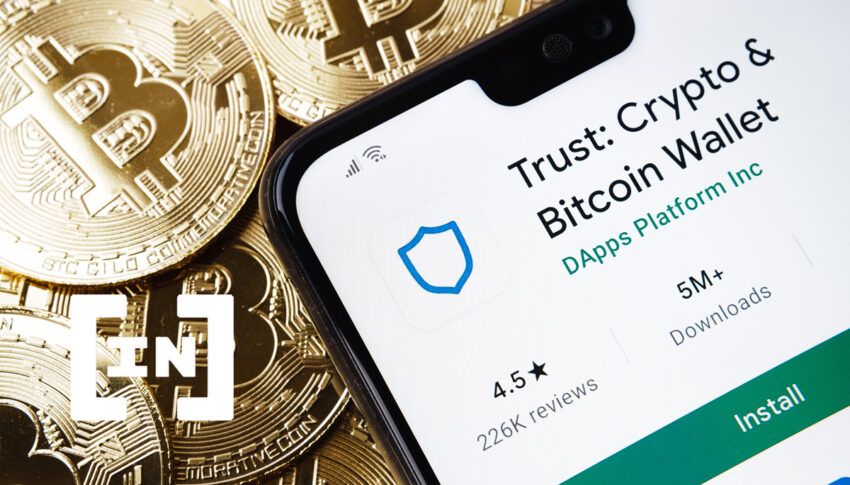 Safety 4/5
Commission 4/5
Design 5/5
The Trust Wallet browser extension transforms a desktop browser into a web3 wallet, allowing users to store, send, and receive millions of digital assets. Trust Wallet charges a 1% fee on top of the fees charged by third-party exchanges when purchasing cryptocurrencies within the app. Users can avoid this fee if they own at least 100 Trust Wallet native $TWT tokens.
This wallet is compatible with 4.5 million digital assets. The Trust Wallet is compatible with over 60 cryptocurrencies and custom tokens. The number 4.5 refers to the fact that there is no limit to the number of custom tokens that can be created. Users can also collect Ethereum and BNB-based NFTs with the wallet.
The Trust Wallet mobile app is available for both iOS and Android operating systems. The mobile app's intuitive interface and ease of use contribute significantly to its appeal. Users can access multiple tokens on various blockchain networks, as well as dApps, like Uniswap, directly from within the app.
Math Wallet

Safety 4/5
Commission 5/5
Design 4/5
The Math Wallet is a multi-platform wallet. It supports mobile, desktop, and hardware. The Math Wallet is a multi-platform Web 3 wallet. It is intended for users who have or wish to have a diverse set of decentralized assets. If you're looking for a wallet that supports multiple platforms, has access to dApps, staking options, and hardware support, this is a wallet to consider.
This multi-platform wallet supports over 100 cryptocurrencies, including BTC, ETH, Polkadot, Filecoin, Solano, Cosmos, and BSC. A mobile and desktop app is available for iOS and Android. Furthermore, you only pay blockchain fees when you use Dapps or send a transaction with the Math Wallet.
Numerous dApps are displayed in the Math wallet's in-app dApp browser, categorized in a variety of ways. Defi, NFT, Bridge, Exchange, Tools, Data, Metaverse, MVB, Staking, are just a few of the categories.
What is the best wallet for me?
Now that you know some of the best wallets out there on the market, don't forget to ask yourself these questions before you pick a wallet.
1. Do I Need a Different Wallet for Each Cryptocurrency?
Acquiring a multi-coin wallet means you can store various types of cryptocurrencies in the same space. This makes it much easier to trade and manage your assets.
2. What is the Best Cryptocurrency Wallet App?
Remember, the best cryptocurrency wallet app depends entirely on your trading wants and needs. Hopefully, this guide has broken down all the best options so you can make that decision today!
< Previous in Series | Wallets | Next In Series >
Frequently Asked Questions
What is a crypto wallet?
A crypto wallet is a digital wallet that allows you to store, manage, and transfer cryptocurrencies. It can be thought of as a digital bank account for cryptocurrencies, which enables you to send, receive, and track the value of your digital assets. They do not actually hold your cryptocurrency, they merely store your keys.
Hardware wallets are physical devices that store your cryptocurrencies offline. They are considered one of the most secure options. They are not connected to the internet and are therefore less vulnerable to hacking.
What is a hot and cold wallet?
easily accessible from anywhere. Hot wallets are generally more convenient to use than cold wallets, as they allow you to quickly and easily access and manage your digital assets. On the other hand, a cold wallet is a cryptocurrency wallet that is not connected to the internet and is therefore not easily accessible. Cold wallets are often considered more secure than hot wallets, as they are not connected to the internet and are therefore less vulnerable to hacking.
What is a paper wallet?
Paper wallets are physical documents that contain your public and private keys, which you can use to access your cryptocurrencies. They are also considered a secure option, as they are not connected to the internet and cannot be hacked. However, paper wallets are inconvenient for the average user.
Disclaimer
All the information contained on our website is published in good faith and for general information purposes only. Any action the reader takes upon the information found on our website is strictly at their own risk.
At Learn, our priority is to provide high quality information. We take our time to identify, research and create educative content that is useful to our readers.
To maintain this standard and to continue creating awesome content, our partners might reward us with a commission for placements in our articles. However, these commissions don't affect our processes for creating unbiased, honest and helpful content.