John McAfee
, the founder of McAfee Anti-Virus Software, has been a vocal supporter of cryptocurrency and opponent of the U.S. Securities and Exchange Commission (SEC).
Throughout December, he has engaged in a name-calling campaign on Twitter against the SEC, with his most recent tweet appearing on December 21.
The SEC vs. Blockvest (And Other ICOs)
On Oct 3, 2018, the SEC filed an injunction against Blockvest
ICO
, listing a variety of allegations. Eight days later, Judge Gonzalo Curiel of the U.S. District Court for the Southern District of California issued a temporary restraining order against Blockvest. All of its assets were immediately frozen, effectively ending the ICO. Earlier in the month, two other ICO companies, Paragon Coin, Inc. and Airfox, faced penalties by the SEC for failing to register their ICOs as securities including:
A forced civil monetary penalty of $250,000
A forced return of payments by investors prior to October 16, 2017 (for Paragon) and October 5, 207 (for Airfox) by investors who elected to have their investments returned
Registration of the ICOs as securities under Section 12(g) of the Securities Exchange Act of 1934
Timely filings of income for at least one year
It appeared as if the Blockvest ICO might face similar penalties but, on Nov 28, Judge Curiel ruled against the SEC and declared that the Blockvest ICO was not a
security
. Unlike Paragon and Airfox, Blockvest will not incur penalties because of the SEC's injunction.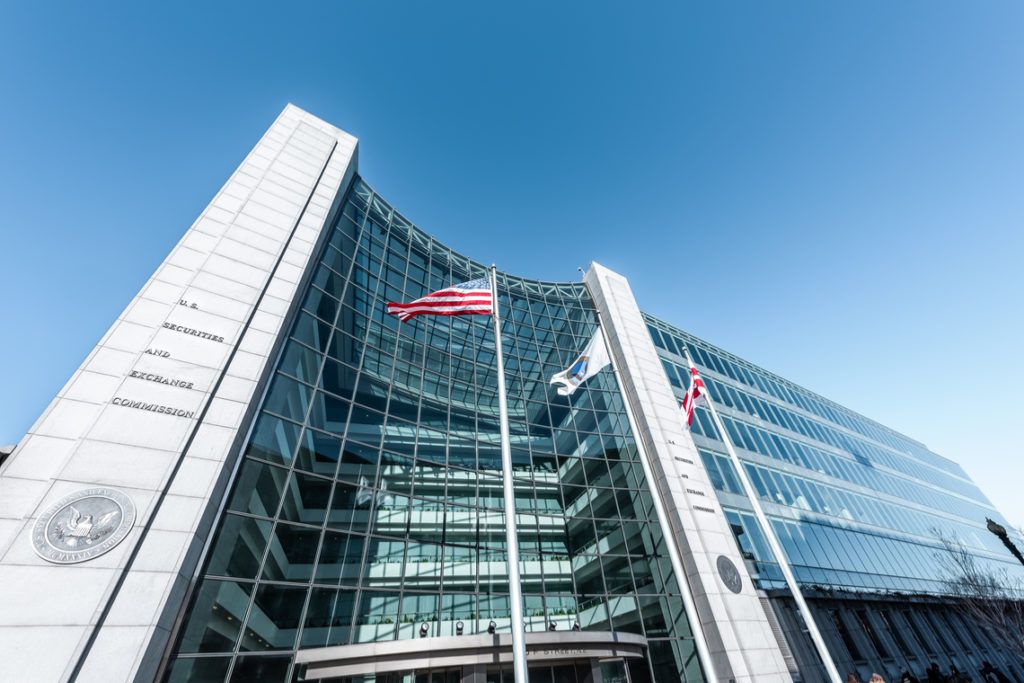 John McAfee vs. The SEC
In May 2018, McAfee claimed that he was forced "underground" because of subpoenas issued against him by the SEC.
I am underground. This story by Rob Loggia explains all. I am the most vocal and angry opponent of the SEC. They are striking back with subpoenas. If I am silenced, it is the movement that suffers. I cannot allow this. My team will be my voice. Stay safe.https://t.co/joVrBlnMi8

— John McAfee (@officialmcafee) May 15, 2018
On June 7, he tweeted the supposed phone number and email of the SEC Chairman Jay Clayton, urging readers of the tweet to "flood this [expletive] voice mail and inbox with demands that he debate me." Unfortunately, none of the emails or phone calls reached Clayton. The phone number and email address listed do not directly lead to Clayton, only to the SEC. Thus, the responses were fielded by SEC staff. On June 18, McAfee was back on Twitter, claiming that he will no longer work nor recommend ICOs because of threats from the SEC.
Due to SEC threats, I am no longer working with ICOs nor am I recommending them, and those doing ICOs can all look forward to arrest. It is unjust but it is reality. I am writing an article on an equivalent alternative to ICOs which the SEC cannot touch. Please have Patience.

— John McAfee (@officialmcafee) June 19, 2018
Calling Clayton an expletive was just the beginning of McAfee's name-calling campaign. After the ruling by Judge Curiel, McAfee has spent much of December insulting the SEC.
Me? Worried about the SEC? I have openly, publicly and in the media ridiculed that corrupt, puss filled, bile dripping abcess on the fabric of America. Come for me SEC. I will, in every media outlet in this country, rip you a new asshole worthy of parking a tractor trailer in.

— John McAfee (@officialmcafee) December 3, 2018
19 days later, the name-calling campaign was still going strong.
The SEC – that corrupt, seeping pustule scarring the face of America – is put down by the Justice System. They need to be shut down and replaced by people who are not burdened by arrogance, a thirst for power and indifference toward the American public:https://t.co/3mBfCdL0LM

— John McAfee (@officialmcafee) December 21, 2018
Two things can be certain:
McAfee really does not like the SEC
McAfee has taken a fancy to using the word pustule, perhaps even excessively
But despite McAfee's insults and offensive language, the ruling against the SEC by Judge Curiel is a big win for ICOs and cryptocurrency.
Do you think McAfee's insults and offensive language are beneficial for the cryptocurrency industry? Or do we need to take another, more professional and respectful approach? Perhaps the better questions are: does the SEC even deserve respect and professionalism? Let us know your thoughts in the comments below! 
Disclaimer
All the information contained on our website is published in good faith and for general information purposes only. Any action the reader takes upon the information found on our website is strictly at their own risk.