Many people are interested in investing and trading in cryptocurrency but have never engaged with financial markets before. This leaves them with multiple questions and concerns.
Should a non-professional player start trading cryptocurrencies now? How firmly have cryptocurrencies settled in our lives? What should we expect in the future? And, of course, what does the future hold for bitcoin, and how far can its price go?
BeInCrypto caught up with Alexander Althausen, CEO of StormGain, one of the most successful crypto platforms in recent times, to find answers to these questions. Althausen has been working in the cryptocurrency market for a long time and has many interesting projects under his belt.
Cryptocurrency sees impressive growth
BeinCrypto (BIC): Alex, is it worth selling bitcoin (BTC) now?
Alexander Althausen (AA): I can't tell you whether or not you should sell bitcoin now. It all depends on your investment strategy.
Cryptocurrency trading volumes are growing, and, as you know, the crypto market's capitalization just recently exceeded $2 trillion. Bitcoin's capitalization is $1.1 trillion, ethereum (ETH) is in second place at $245 billion, and binance coin (BNB) is third at $58 billion.
With only one in 1,000 people having cryptocurrencies right now, the level of distribution of cryptocurrencies is 0.01%. The cryptocurrency market's potential for development is huge. Given the current market situation, just imagine a 1,000-fold increase in distribution.
There are already more than 500 exchange platforms, and their number is growing every day. Coinbase's trading volume exceeds $1 billion. In such a situation, it is hard not to get interested in making money from cryptocurrencies. A lot of people in this sphere have already managed to collect very tangible capital. Crypto trading is one of the ways to make money.
Now that bitcoin is showing dramatic growth, increasingly, more people have become interested in cryptocurrency trading. They're not just interested in bitcoin; there's also ethereum, binance coin, ripple (XRP), and smaller currencies with good growth potential.
DeFi and NFTs continue to boom
BIC: Yes, DeFi blew up in 2020, with a huge number of projects flooding the market. Could this segment continue to develop?
AA: In my opinion, DeFi has a lot of growth potential, despite the high risks. The market is growing robustly, and there's nothing we can do to stop it. Some projects will burn out, and some will stay. Yield farming, for example, has a chance to gain a foothold.
BIC: What do you think about NFT, another asset class that experienced a boom in 2020?
AA: NFT tokens have gained such popularity because they're easy for users to understand. They understand what they're buying and what its value is. That's what's usually missing when one thinks about whether or not to invest in cryptocurrency. The popularity of NFT tokens shows that people are ready and willing to work with cryptocurrency.
They just don't quite understand how best to do it yet. In 2021, we expect exceptional growth in this new area. In March 2021, NFT trading volume was $200 million, which is more than all of 2020. In my opinion, its prospects are clear.
Where will bitcoin settle?
BIC: So, are you saying that the impact of cryptocurrencies will only grow? What is the bar that bitcoin will eventually settle at?
AA: In general, the increasing influence of cryptocurrencies in the world is obvious. The increasing complexity of mining and price hikes are involving more people in the process and make cryptocurrencies increasingly popular.
Everyone is trying to find new uses for blockchain, making the product continuously more complex. All in all, given the current market share and turnover, bitcoin could grow by more than 1,000 times.
But predicting anything is difficult, and I don't want to give a prediction on what it will do or when to expect an increase or near-term drop in its price.
In the long-term, we can certainly expect bitcoin's price to rise. By 2025, the price may reach $150,000.
StormGain users grow with the cryptocurrency market
BIC: Have the bitcoin spikes had a big impact on StormGain's customers?
AA: In the first quarter of this year alone, we saw a huge increase in the number of new clients: a million registrations in 3 months! These results are unbelievable. We are continuing to grow, and, already by this April, we have over 700,000 new user registrations.
By the end of this quarter, we expect to have at least 2-2.5 million new users. I believe that these are well-deserved results, as StormGain provides a service with several advantages compared to its competitors.
We always think of the customer first and want to share our knowledge of the cryptocurrency market so that more people can afford a more comfortable life.
One of our favorite tools is the in-app miner, which allows our users to earn cryptocurrency without additional investments. Many people are attracted to this feature first because it's the best solution for their first steps in working with cryptocurrency.
We also provide a $50,000 demo account for clients to get acquainted with trading. This allows people to dive into the world of cryptocurrency at no cost, try it out and decide if they're ready to enter the market.
A team of cryptocurrency market analysts also help our clients make money with StormGain. We provide a wide range of tutorials on the platform, in the app, and on the site. That helps new users get more easily acquainted with the intricacies of cryptocurrency trading.
Our experts supply daily cryptocurrency trading signals that clients can use to make their first income. Of course, the Refer a Friend program has brought in the most clients. We've added a miner capability to this program, so now our clients can earn income from their friends' mining results.
It's not too late to start investing
BIC: So, do you think it's not too late to start making money on cryptocurrency? How would you advise beginning traders to get started?
AA: Of course, it's not too late. Cryptocurrency is still in its infancy. It is becoming more widely available and soon will not be a privilege or choice but part of everyone's daily life. This is precisely the time to get ahead of the game.
If you start working with cryptocurrencies now, when they form even just 20% of the market, you'll be a professional with a huge number of opportunities to earn money. Working with crypto is a great chance to lay the foundation for your future.
I would advise new traders not to be afraid and to try different areas and use various instruments. Our system contains a lot of tutorials on any questions a newcomer to the cryptocurrency market may have. Learn basic technical analysis and methods of building trading strategies.
Try your hand and apply your knowledge. Always keep up with the news. Stay up to date and conquer new horizons.
Disclaimer
All the information contained on our website is published in good faith and for general information purposes only. Any action the reader takes upon the information found on our website is strictly at their own risk.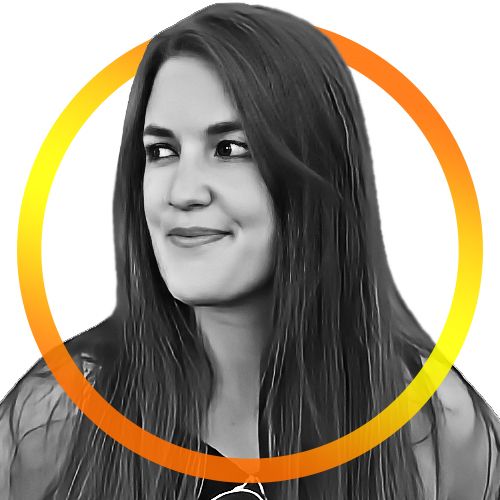 After working in news and lifestyle journalism, Leila decided to bring her interest in cryptocurrencies and blockchain to her day job. She now runs the Features and Opinions desk...
After working in news and lifestyle journalism, Leila decided to bring her interest in cryptocurrencies and blockchain to her day job. She now runs the Features and Opinions desk...
READ FULL BIO
Sponsored Sponsored