Will video games be one of the main ways of the introduction of crypto to the masses? Are there already some innovative blockchain-powered games developed that embrace functionalities of crypto finance and trading? Or are we doomed to other versions of CryptoKitties, and will never go beyond that type of blockchain-based gaming applications?
The video game industry and blockchain and crypto fields seem to be a perfect match. Both communities recognize and appreciate the value of digital objects, lead in cutting-edge technological developments, like to be in full control of their actions, and are addicted to intensive emotions. Non-fungible tokens (NFTs), yield farming, digital scarcity, crowdfunding are just a few examples of common grounds that could bring players, investors, and traders together.
At first glance, blockchain seems to be useful in the gaming industry. It can potentially be deployed for many improvements, from securing data to saving progress and record betting data in an immutable ledger. It can also be used to create truly decentralized games, where no single entity can independently control them.
The global gaming market is expected to reach revenue of $159,3 billion in 2020, with a 9.3 per cent year-over-year growth. Can blockchain and cryptocurrencies become part of this industry? Sure! But are big video game companies that generate massive incomes year-to-year ready to adopt blockchain technology? Not yet. And there are at least two reasons for that.
Factors that hinder blockchain adoption
William Quigley, a co-founder of Magnetic Capital and WAX, claims that blockchain is not yet developed enough to become an interesting tool for big developers. Quigley said:
"Blockchain really isn't ready for big video games scale. It's too slow today, and it also lacks a lot of the tools that people building, let's say a big video game, would need to access. So the technology is immature."
Even if the gaming industry is ready to adopt blockchain at the technical level, and actually use it to advance games' functions and operability, there is still another, probably more relevant issue, that refers to financial factors.
So, the second reason is the money. The great development of the video game industry in the last few decades proves that its business model is working. If there is a place developers or artists succeed in selling virtual, digital items to their customers, then it is gaming.
Often, video game players chase rare in-game items, being ready to pay real money for them. There is a concern that the blockchain technology will help players exchange and trade items between each other, without the need of a central entity.
If developers no longer profit from introducing digital goods in their games, what would be the reason for developing them in the first place? That liberty and decentralization may seem quite scary to well-established gaming brands.
Speaking about the possibility of blockchain adoption by major video game developers, Quigley said:
"Sure. But I think that would only come from either greed, they've discovered a way to really monetize using blockchain, or fear – maybe their business is starting to decline and they're going to try anything."
Discussions over the usage of crypto for micropayments in video games is already a hot topic, and we see more and more entities engaged with this potential implementation. Developing blockchain-based ways of how publishers can further monetize their gaming products can also be beneficial for gamers, as they would avoid spending extra money on a middleman.
Blockchain indie games
So, who would be even interested in developing such a risky business model? And how would that even be possible to make money out of these not really owned blockchain games?
Fortunately, for crypto-enthusiastic gamers, the support comes from the exploding niche of indie game developers. Typically, they are small teams of ambitious developers, with limited amounts of human resources and money, but willing to risk and explore new ways to deliver new gaming experiences.
Indie games neither require multi-million dollar funding, nor super-advanced computers. Thus, we may expect they would try using blockchain technology with its many yet-to-be-explored functionalities in order to discover something ground-breaking and attractive to players.
When the experimental phase is over, a proper business model becomes transparent and the technology — stable, leading game developers will probably decide to act, as well.
There are a number of cutting-edge solutions that attempt to bring closer the traditional gaming experience with blockchain and crypto. Let us closely analyze two of the most recent blockchain-based games: Blankos Block Party and The Sandbox.
Case study #1: Blankos Block Party
Blankos Block Party is a dynamic open-world multiplayer game. The beta version was released on Nov. 17. The game provides gamers with a world styled like a giant block party, with unique art and design, alongside building items, world exploration, and acquiring a collection of unique and rare Blankos.
Blanko is a player's avatar that can be customized in various ways, and whose features include appearance, statistics, and special abilities.
The idea of the game is that everything you do, create, buy, and sell is uniquely yours. It is based on blockchain that allows gamers to create digital ownership. Players can create their own universe, interact, and play mini-games with other users, or even design one by themselves.
In order to enter the game, you need to buy access, a starter pack. There are fiat and crypto options for making the payment. The game also has its own in-game currency. By playing the game, you can acquire a number of NFTs that you can later trade with other users. Most of them are designed by digital artists, and each one has a description, name of the artist, it's unique season and issue numbers.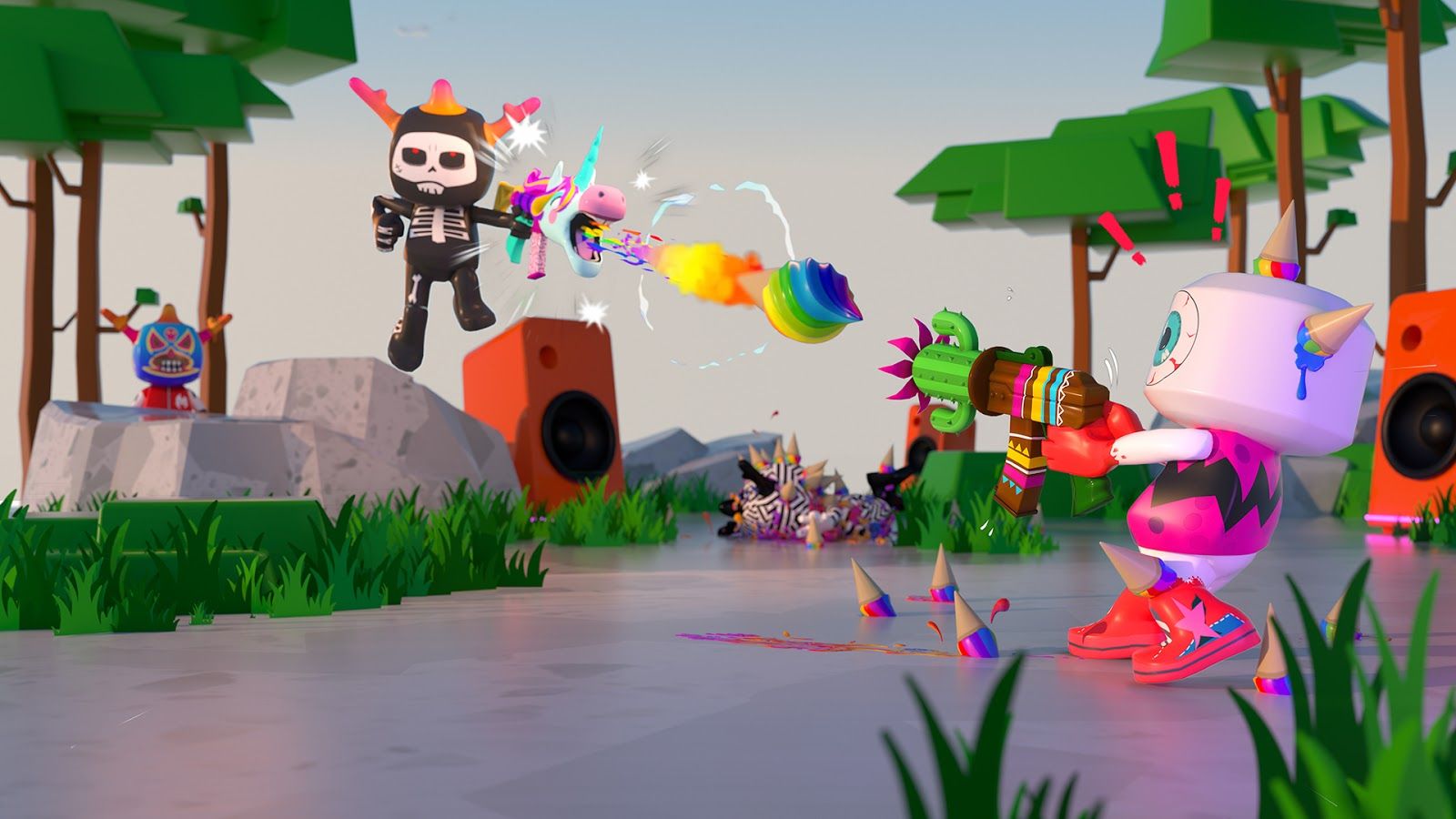 Case study #2: The Sandbox
The Sandbox is a community-driven blockchain-based game, where creators can monetize various assets and gaming experiences. The game's visual style, functions, and aims are very similar to Minecraft, with the difference that players' creations are actually tradable items.
The Sandbox is a blockchain game built on Ethereum (ETH) enabling players to spend in-game ERC-20 tokens, SAND, to play games and buy items, among other things. Thus, it can attract both crypto and non-crypto enthusiasts, and offer them benefits of true ownership, digital scarcity, monetization capabilities, and interoperability.
With a strong emphasis on the key crypto idea of decentralization, the game employs SAND to implement its five functionalities: purchase, trade, play, create, and govern. Players spend SAND in order to play mini-games, buy equipement, customize avatars or purchase LAND — components of metaverse. Even artists can spend SAND for uploading their creations to the marketplace and use consumable gems for defining their rarity and scarcity.

Popular youtuber MDX recently reviewed The Sandbox on his channel. He claims that The Sandbox "has got a massive potential to bring crypto to the masses," as he believes that the gaming industry is going to be a main way people will learn about and adopt cryptocurrencies. MDX sees an investment opportunity in the game, as it contains NFTs created by players, in-game assets, gems, LAND, and the above mentioned SAND token.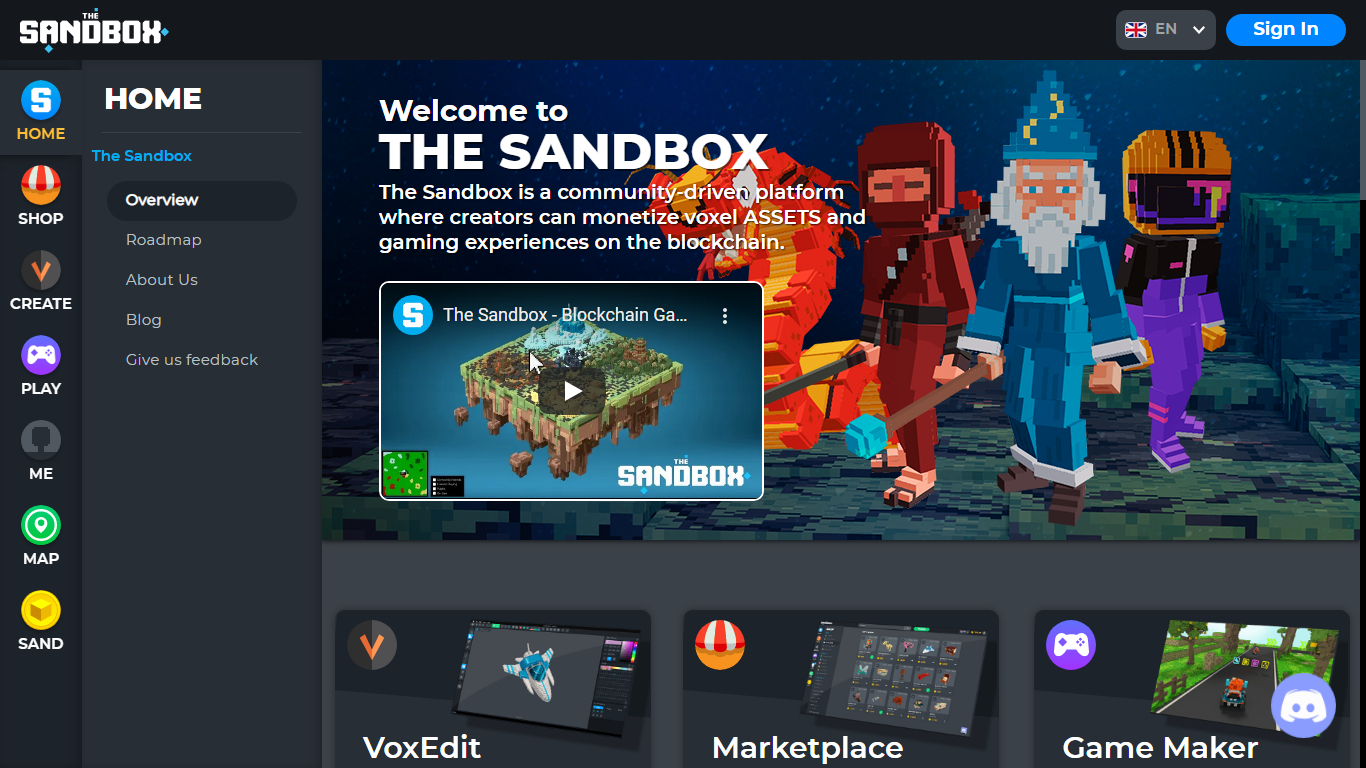 The game developers have more than 50 partnerships and cooperate with well-known gaming brands like Atari, Square Enix, and the creator of CryptoKitties, Dapper Labs, as well as cryptocurrency projects and events such as Maker, NFT.NYC, and Matic Network.
Interestingly, the game has got its own 43-page whitepaper, a document that is rather common for projects in the crypto industry, and not in gaming. There are many in-game options typical for decentralized finance (DeFi) players can participate in. They include joining liquidity pools, yield farming, and peer-to-peer NFT trading.
Potential of the cooperation between blockchain and video game industry
Even if blockchain is still considered more of an experiment than a standard tool for the gaming industry, there are many ways it could help take the video game field to the next level.
And likewise, the crypto space would potentially greatly benefit from introducing its benefits to gamers willing to broaden their experience, pay for new functionalities, or maybe to invest into and trade their items.
According to a more comprehensive analysis from DevTeam.Space, blockchain in gaming can:
help in secure storage, buying and selling in-game assets;
allow players to truly own their in-game assets;
allow players to collaborate with developers to improve a game;
prevent frauds.
Apart from that, video games apparently lead to massive adoption of cryptocurrencies, increase the interest in trading and investing with higher risk-to-reward ratio than traditional markets, video games and crypto target the same group of young people that appreciate digital goods.
The cooperation between the blockchain technology and video game industry has got a great potential. Some of already created games, projects and platforms have already proven to us that there are limitless possibilities of a creative merge of both sectors. After all, what is better than having fun and earning some money at the same time?
NOTE: The views expressed here are those of the author's and do not necessarily represent or reflect the views of BeInCrypto.
Disclaimer
All the information contained on our website is published in good faith and for general information purposes only. Any action the reader takes upon the information found on our website is strictly at their own risk.