While Ethereum has proposed a sharding solution to its scalability trilemma, Everscale has already set the industry standard.
Blockchain technology is integrating itself into the global economy, with its decentralized nature and efficiency garnering a great deal of attention.
With the soaring adoption of crypto, more and more people are getting involved in blockchain.
However, no matter how good any blockchain technology looks on paper, when it is used by a massive number of people, its scaling capabilities are invariably put to the test. Having an effective scaling mechanism is crucial as it can ensure that a blockchain can operate reliably, regardless of the transaction load.
On the scalability front, the Everscale blockchain does both storage and computation sharding and claims to be the most adaptive network in existence. Here we're going to dive into sharding and see what it is, how it works, and why it is important.
Everscale in a nutshell
The Everscale mainnet was launched on May 7, 2020. By a unanimous user vote, it changed its name from Free TON to Everscale on November 10, 2021.
What makes Everscale different is its scalability. The dynamic multithreading and storage sharding allows Everscale to perform 64k+ transactions per second without sacrificing security and decentralization.
As opposed to networks operating with EIP-1559, load size doesn't affect Everscale processing fees, making it a viable option for hosting CBDCs, GameFi, SocialFi apps, and other load-intensive projects.
What does Everscale bring to the table?
Everscale is the only blockchain that implements sharding both for storage and computation. While computational sharding has been employed with varying degrees of success by various L2s, storage sharding has not really been achieved by other networks.
The proto-danksharding EIP may seem to be a solution, but it doesn't actually "enable" sharding.
For more on how Everscale sharding stacks up against that of Ethereum 2.0, check out the docs section on the Everscale site.
For developers
Develop smart contracts in Solidity / C++
Asynchronous execution
Reliable External Messaging Protocol (REMP), allowing it to be scalable, quick, and secure at the same time
Distributed programming SMFT consensus
Dedicated grants program for potential projects and new developers
For users
100k+ transactions per second
low gas fees
For investors
Investment, farming, and staking opportunities
Undervalued technology in the early stage
Everscale is listed on Gate.io, KuCoin, HitBTC, PancakeSwap, Coinone, INDODAX, Huobi, MEXC, and CMC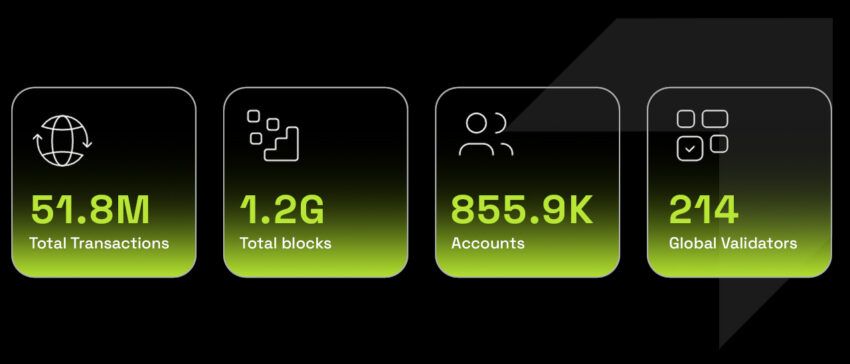 Why should developers build on Everscale?
Blockchain networks employ sharding, which is a database partitioning method. Networks do this to increase their scalability and the number of transactions per second they can handle. Entire blockchain networks are divided into smaller sections, or "shards," by sharding.
While Ethereum initially proposed its plans for sharding, they have not been released yet. Everscale had the opportunity to learn from the mistakes and shortcomings of the Ethereum network.
The asynchronous architecture concept in Everscale is something that the network built from the ground up. All contracts exchange messages to communicate.
For sharding to function properly, the only requirement is the synchronization of message queues across shards. The Everscale team pushed it up a notch and introduced endless sharding.
Everscale's endless sharding
With its sharding capabilities, Everscale has massive network bandwidth. Beyond the fact that Ethereum sharding (eip4844) is still in the proposal stage. It is actually just one step towards sharding and not a sharding mechanism in its own right. It cannot guarantee data availability.
To avoid even the tiniest congestion, a new workchain can be created at any moment when the capacity of the present workchains is nearly full. This is one of the advantages of Everscale's dynamic sharding protocol.
Everscale's sharding mechanism has enabled it to achieve some of the fastest processing speeds in the industry while also keeping transaction costs at a minuscule level. This has made Everscale an ideal network for a number of high-load projects to launch and attracted talented developers from all over the world.
Developers that enter into the fold are able to work on a scalable, decentralized world computer, complete with its own operating system, Ever OS. In addition to usual blockchain features like turing-complete smart contracts and a Solidity compiler.
Ever OS also has decentralized user interfaces and can process messages in parallel, a feature that allows it to adapt to the needs of any dApp, regardless of size.
Under the hood, Everscale has a plethora of developer tools, including two different compilers, APIs, an SDK, a local node for dApp testing and client libraries for 13 different programming languages.
All of this has helped the network to emerge as one of the most technologically sophisticated and exciting blockchains in existence. Developers looking to pick up the gauntlet and test their skills on the cutting edge of blockchain technology have answered the call and built up one of the most diverse ecosystems in all of DeFi around the network.
EVER token
The EVER token powers the layer-1 PoS blockchain network. Users can trade EVER on several exchanges.
Ticker: EVER
Total supply: 2,049,945,261
Tradeable on over 12 exchanges, according to CoinMarketCap
Roadmap
The team is working on several things for the upcoming months.
Q3 2022
Industrial formal smart contract verification tools
NFT bridge to EVM blockchains
GameFi pilots
Lending protocol
Q4 2022
Optimizations for Block Finality
Decentralized Name Service
DriveChain
Protocol for Open Derivatives
Final thoughts
As a result of its adaptability, Everscale has the potential to serve as a decentralized hub for several blockchains. It can also serve resource-intensive applications like GameFi, DeFi, supply chains, and more.
Everscale is also one of the most refined blockchain networks. It incorporates several blockchain technologies into one. The network's features make it capable of handling any load without congestion.
It has powerful developer tools like Solidity, C++, and client libraries for 13 languages and works on any platform. All these features make it the ideal blockchain to build your projects on.
FAQ
Website | Twitter | Telegram Ann | Telegram | Discord
Disclaimer
All the information contained on our website is published in good faith and for general information purposes only. Any action the reader takes upon the information found on our website is strictly at their own risk.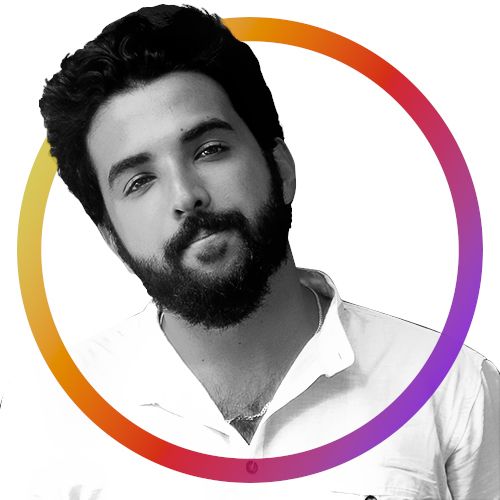 Vignesh's crypto journey started in 2016 when his friend introduced him to the world of crypto. After completing his postgraduation in Commerce, he realized that crypto is his...
Vignesh's crypto journey started in 2016 when his friend introduced him to the world of crypto. After completing his postgraduation in Commerce, he realized that crypto is his...
READ FULL BIO
Sponsored Sponsored