With the Bitcoin halving clock counting down to May 12, the excitement has become palpable. Institutional investors are also catching Bitcoin fever. Mega hedge fund Medallion of Renaissance Technologies is the latest one to flock to trading the flagship cryptocurrency.
New York-based Renaissance is a major hedge fund, with some $75 billion in assets under management. Hedge funds by nature are risky bets, but Renaissance is taking baby steps by choosing Medallion, whose investors are mostly limited to its own employees. [Financial Times]
More signs of institutional involvement in #bitcoin. We are seeing more sophisticated players embrace this new asset class as #bitcoin continues its #QuantitativeHardening

Flagship Renaissance fund dabbles with bitcoin https://t.co/N320QtHsof via @financialtimes

— Brrrian Kelly (@BKBrianKelly) April 18, 2020
Top Performing Hedge Fund
The hedge fund has selected the CME to trade cash-settled BTC futures contracts, which it describes as a "new and highly speculative asset" in an SEC filing. In fact, Renaissance lists a dozen risks tied to Bitcoin, ranging from its "limited history" to "increased regulatory scrutiny of participants in the crypto space," not to mention volatility and vulnerability to scams.
But Medallion is in a position to take those risks. It isn't hurting for returns, and according to The Wall Street Journal has seen its value balloon by nearly 25% year-to-date, much of which came in March when the rest of the financial markets were in the doldrums.
Not only that, but Medallion boasts an annualized return of nearly 40% since it was launched. [Institutional Investor] Given Medallion's success in navigating these tumultuous financial waters in 2020, could other hedge funds take a page out of its book and similarly jump onto the Bitcoin bandwagon? It wouldn't be the first time.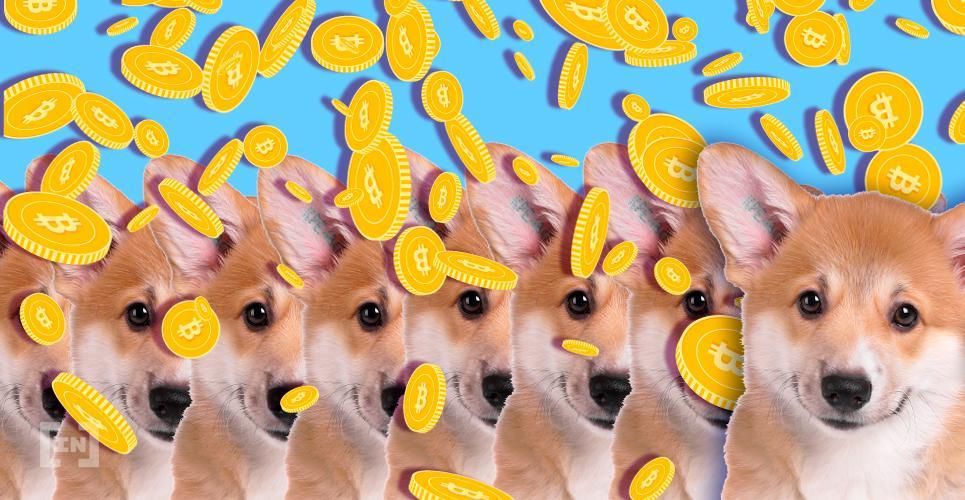 Hedge funds are led by sophisticated traders who in addition to having lofty fees tend to keep their investment strategies close to the vest. But by revealing in its fund documents that Bitcoin is now on the table, it isn't too far-fetched to expect that other funds could similarly enter the cryptocurrency fray that haven't done so already.
Grayscale Investments recently unveiled its Q1 Digital Asset Investment Report. In it, the firm revealed that it currently oversees $2.2 billion in AUM. In Q1, the firm experienced record inflows into its Grayscale Bitcoin Trust of more than $388 million. It also said that new investors represented about $160 million of its total inflows.
Of the total investments into its products – which was more than $500 million — Grayscale said the "majority of investment (88%) came from institutional investors, dominated by hedge funds." In addition to crypto-focused funds, these trading include "multi-strat, global macro, arbitrage, long/short equity [and] event driven."
HedgeFundResearch.com also tracks the performance of hedge funds with exposure to the blockchain and cryptocurrencies.

Why Bitcoin Now?
Bitcoin is inching closer to its halving event, which historically has been a bullish development for the market. While all bets might be off in the uncertain economic environment due to COVID-19, the BTC price has been trading more like a store-of-value asset every day, giving cryptocurrency investors confidence in its ability to weather the storm.
the "quantitative hardening" meme origin https://t.co/lXbFY2HDPk

— Adam Back (@adam3us) April 9, 2020
The allure of Bitcoin comes as the Federal Reserve and other central banks around the world are in the midst quantitative easing programs in which they're buying assets to keep financial markets and the economy afloat. Adam Back, co-founder and CEO Blockstream.com, recently explained that Bitcoin's halving is "quantitative hardening," adding:
"People talk about hard money – bitcoin quantitative hardening is the sound of Bitcoin. Getting even harder. all while the world loses its fiat mind and plummets into quantitative easing infinity."
In that case, with the Bitcoin halving just 24 days away, quantitative hardening is closer than ever.
Disclaimer
All the information contained on our website is published in good faith and for general information purposes only. Any action the reader takes upon the information found on our website is strictly at their own risk.