A decade after creating the first Android smartphone, HTC has unveiled what it claims will be the launchpad for its new native blockchain network ecosystem — the HTC Exodus.
In a recent press release titled "The Exodus Begins" published by HTC shortly after firing 25 percent of its staff to cut back on costs, earlier this year, the Taiwanese consumer electronics company announced its plans to release the "world's first major blockchain smartphone — the Exodus." Phil Chen, HTC's
 Decentralized Chief Officer
and project lead, said the phone is just HTC doing its part to help combat the "commoditization of humanity" by allowing users to encrypt their personal information and identity while providing them full control over their finances. Chen, a holder of a Master of Divinity (MDiv) degree in postmodern philosophy from Fuller Theological Seminary, argues that users should have their data and private keys securely locked away in a cold storage
wallet
— protecting it from the myriad of data thefts and hacks that currently plague the crypto industry. Let's take a look at all the reason why the HTC Exodus might not be such a great idea.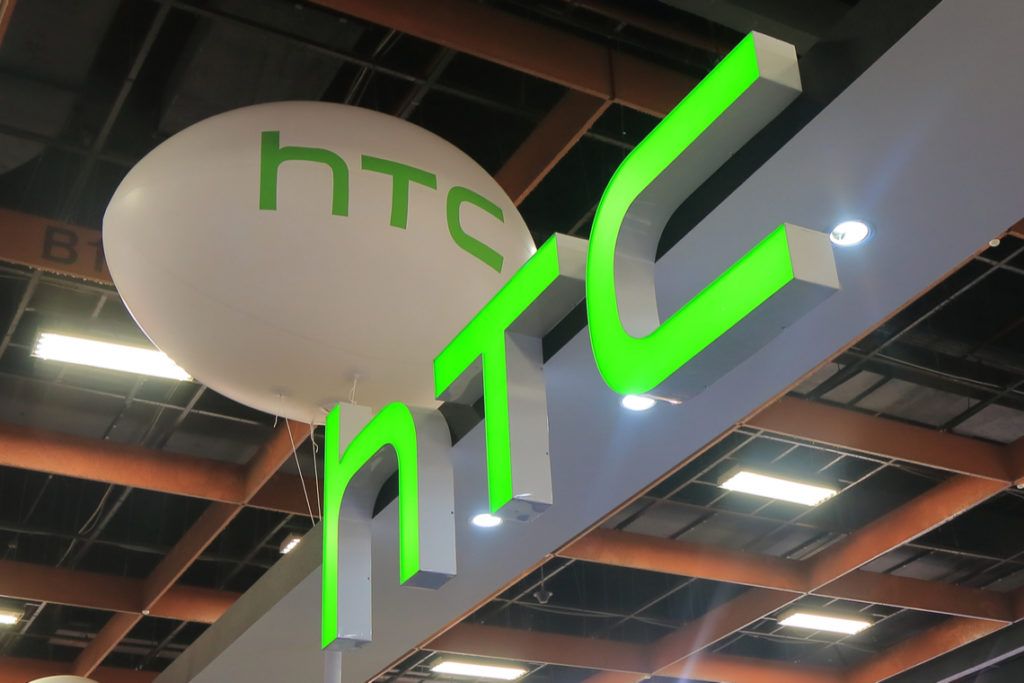 Fun Times, Until It's Not
While carrying around your entire crypto portfolio on your
mobile device
might sound appealing at first, it raises extreme
security
concerns. After all, how much cash are you comfortable carrying around in your pocket? $50? $100? How about your life savings? For many people, carrying around such a hefty sum on a single device is a worrying thought. After all,
what if you get mugged?
That's everything, gone for good. While it's true that many people don't keep their life savings in cryptocurrency, those that do would need to be extraordinarily sure of themselves to make such a bold move
Unjustifiably Expensive
While the HTC Exodus does have a solid spec sheet, it falls roughly in line with the flagships of early 2018. However, it can only be bought at a price of 0.15 BTC or 4.78 ETH (about $950) the device is one of the most expensive smartphones on the market — and almost twice the price of the OnePlus 6 with almost identical specifications. For the vast majority of users, it is likely that the major function of the Exodus will be as a smartphone. However, charging an almost $400 premium over similar devices is a hard pill to swallow, considering the only real difference is HTC's secure enclave, a locked area of the device that cannot be accessed by the Android operating system. Whilst there is no doubt legions of crypto enthusiasts willing to pay a premium for the convenience of what is essentially a mobile hardware cryptocurrency wallet, it is a tough sell compared to Xeeda, a mobile hardware wallet compatible with both iOS and Android that is also expected to ship in December 2018.
Exodus Perpetuates the Niche
Right now, there is no denying that cryptocurrency is a niche market, with only around 5.8 million active Bitcoin users worldwide. By forcing everybody to pay for the device with cryptocurrency, HTC does nothing to market the device to those not already in-the-know. Instead, it reinforces the niche by marketing to those who are likely already well-established in the cryptosphere. It has been widely argued that in order for blockchain technology to be brought to the primetime, then the
big players
need to enter the market en masse — legitimizing cryptocurrency as a store of value whilst providing the political incentives required for favorable regulations. However, with dire earnings in 2018 so far, it appears that HTC is treading cautiously into an unknown space — rather than taking the risks required to genuinely push mainstream adoption of crypto. Not the trailblazing juggernaut it once was, HTC appears to be content to follow rather than lead.
Social Key Recovery is Dangerous
HTC's Exodus includes a key management feature known as "Social Key Recovery" to help owners recover their private keys if they happen to lose or break their device by choosing trustworthy contacts to help back up their recovery seed. However, Social Key Recovery is risky to use as the sole backup mechanism for your private keys. With around a 5-20 percent chance of losing or breaking your mobile device per year, there is as much as a 4 percent chance per year that both you and at least one of your contacts will lose or damage your devices simultaneously. Interestingly enough, the more contacts are chosen, the higher the risk of permanent loss becomes.
What do you think about HTC's blockchain phone? Is it a marketing gimmick from a failing company looking to catch the blockchain hype train, or does it have genuine appeal? Let us know what you think in the comments below! 
Disclaimer
All the information contained on our website is published in good faith and for general information purposes only. Any action the reader takes upon the information found on our website is strictly at their own risk.