Hong Kong's securities watchdog, the Securities and
Futures
Commission (SFC) appears to be poised to lay down a regulatory framework for cryptocurrency exchange applications in the region.
The news comes following a speech by Ashley Alder, the Chief Executive Officer of the SFC during Hong Kong FinTech Week 2019. According to the transcript, Alder recognizes that Hong Kong hasn't been straightforward on the
regulations surrounding cryptocurrency exchanges
and related virtual asset businesses. As it stands, some of the world's largest cryptocurrency exchanges operate out of Hong Kong, and most have largely escaped regulation since the majority of virtual assets fall outside the definition of securities or futures contracts — and are hence not subject to SFC oversight. However, Alder recognizes the need to deal with the special risks associated with virtual asset trading platforms—particularly ensuring the safe custody of user funds and preventing cybersecurity issues that could lead to theft.

Hong Kong Laying the Foundations
Up until now, cryptocurrency exchanges operating in Hong Kong have lacked regulatory oversight. This is soon set to change with the introduction of a new regulatory framework. The new rules will use Hong Kong's securities and futures guidelines as a template but will be modified for the unique properties of digital assets. Alder stated:
"Our new regulatory framework covers all of the key investor protection concerns, including the safe custody of assets, know-your-client requirements, anti-money laundering and market manipulation. And it also zeros in on many of the new concepts we are getting used to, such as hot and cold wallets, forks, airdrops and the like. We will also set out the criteria for platforms to decide on the inclusion of a new virtual asset for trading."
This could mean that Hong Kong will be among the first regions to clearly designate the criteria that cryptocurrencies must stick to in order to be considered securities. These news regulations will help crypto-asset exchanges understand and avoid potential securities when adding digital assets to their offerings. The new framework was developed following consultation with the operators of several crypto-asset trading platforms, which led the SFC to conclude that a credible regulatory framework could allow it to regulate at least some digital asset exchange platforms. However, since Hong Kong is considered to be a special administrative region (SAR), it is technically an autonomous territory. This means the legal framework outlined in Hong Kong is unlikely to have much bearing on the status of cryptocurrency exchanges in the rest of China — which have been effectively banned since 2017.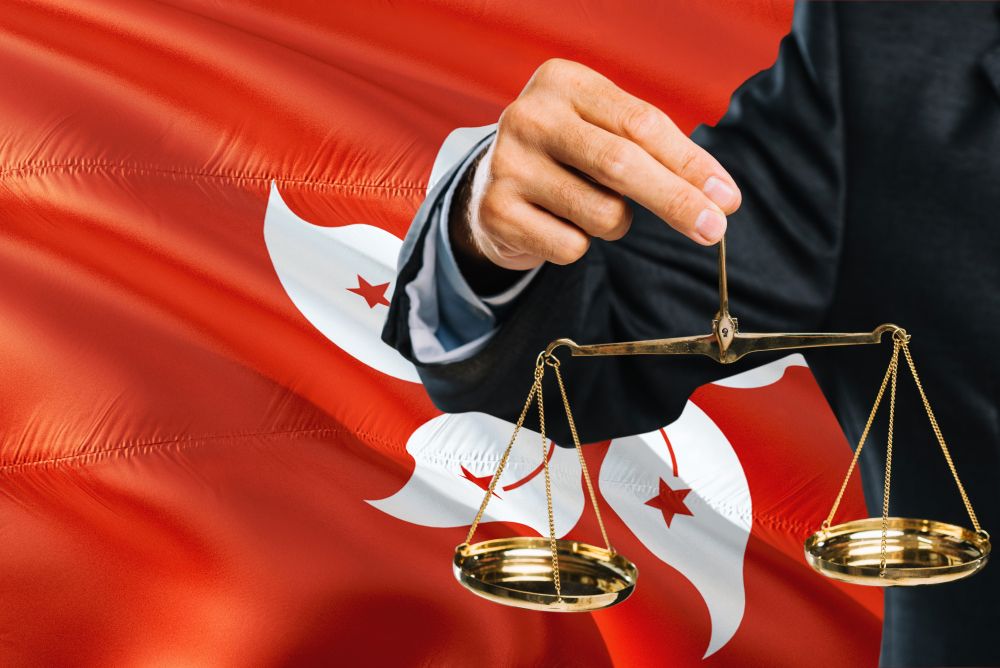 The First Licensed Exchange
Although the official regulatory guidelines have yet to be announced, it stands to reason that the exchanges that were involved in the consultation process will have somewhat of an advantage when it comes to getting licensed. Because of this, it is likely that at least one of these exchanges is already readying itself to comply with the upcoming framework, which means we could see Hong Kong's first regulated cryptocurrency exchange very soon. Among the most likely candidates is Huobi, a Singapore-based cryptocurrency exchange that is reportedly planning a backdoor initial public offering (IPO) in Hong Kong. The exchange also recently teased a possible
push into the securities market
, which could tie in with its potential listing on the Hong Kong Stock Exchange (HKEX).
---
Did you know you can trade sign-up to trade Bitcoin and many leading altcoins with a multiplier of up to 100x on a safe and secure exchange with the lowest fees — with only an email address? Well, now you do! Click here to get started on StormGain!
Disclaimer
All the information contained on our website is published in good faith and for general information purposes only. Any action the reader takes upon the information found on our website is strictly at their own risk.