The ongoing mass selloff in cryptocurrency markets might have seen prices drop lower than many folks could have imagined, but that doesn't mean interest in Bitcoin has completely dried up. According to Google Trends data, Bitcoin-related search queries actually jumped last week.
Even prior to the very
latest bout of market carnage
, industry analysts questioned how investors could ever return to Bitcoin in the wake of such losses. However, rising search volumes at
Google
suggest that not everyone has been put off by the industry just yet.
Ethereum is down by 34% in the last 5 days. Bitcoin is down 21%. Now imagine anyone actually investing because they thought they could hedge the macro uncertainty. This is devastating pic.twitter.com/VuGZiRROH1

— Larry Cermak (@lawmaster) March 12, 2020
'Buy Bitcoin' Briefly Tops 'Buy Gold' in Terms of Google Search Volume
As highlighted in the following tweet, the Google search queries 'buy gold' and 'buy Bitcoin' are rising in the wake of last week's global market pandemonium. In fact, interest in taking up positions in Bitcoin was actually briefly higher than it was for the precious metal.
It literally updated minutes after.

Still an interesting development and worth tracking. pic.twitter.com/OfuRI7CjOJ

— f i l ₿ f i l ₿ (@filbfilb) March 16, 2020
Although search volume for the term 'buy Bitcoin' has since fallen behind 'buy gold,' it was still higher last week than it has been throughout either February or March so far. The fact that some people appear to be looking to enter the market should provide some limited comfort to those reeling from the dramatic market moves of late. As
BeInCrypto
recently reported, the
billions of dollars flowing out of the cryptocurrency industry
in tandem with selloffs in other global markets made some analysts question Bitcoin's entire value proposition. Even the likes of Tyler Winklevoss has questioned the notion of Bitcoin as a "
digital gold
." Previously, he was one of the theory's loudest champions. The fallout of the crash has left a market gripped by "
extreme fear."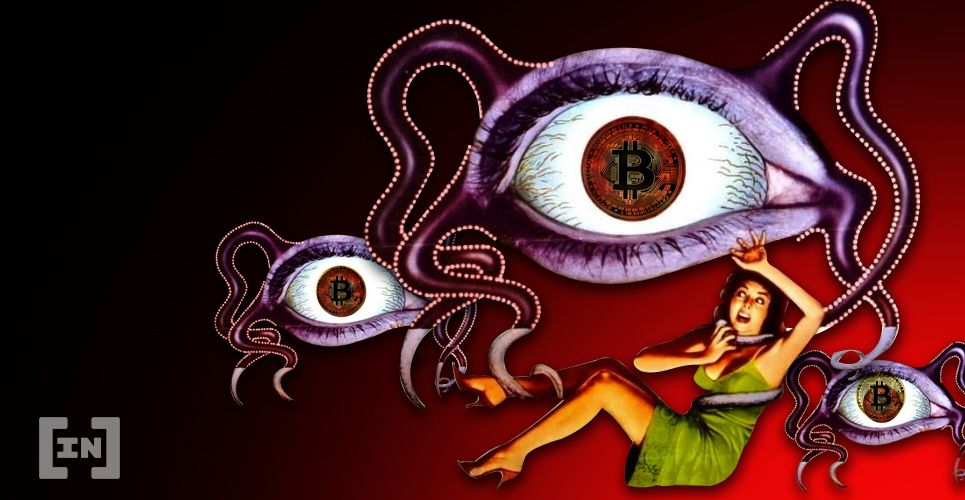 Current Bitcoin Prices Might Represent a Great Buying Opportunity
As other analysts have pointed out, Bitcoin price slides do not necessarily invalidate the cryptocurrency's
raison
d'être
. In fact, given the responses to stock market downturns around the world, some make the case that a fixed supply digital asset is now more important than ever:
The Federal Reserve just printed 8 times the Bitcoin market cap worth of dirty FIAT.

I'd say things are rather obvious by now.

— hodlonaut 🌮⚡🔑 🐝 (@hodlonaut) March 16, 2020
Sure enough, the Federal Reserve and Bank of England just
slashed interest rates
in an effort to stimulate growth following market downturns. [The Guardian] Similarly, massive liquidity injections also serve to make an asset with a known total supply more alluring.
Do think what massive opportunity this situation will create. You'll likely be able to buy bitcoin sub 3k and have it moon to new ATH in maybe 2 years

— TheBoot (@TheBootMex) March 16, 2020
Since it slid along with traditional markets last week, Bitcoin might have failed as a safe haven today. Those that continue to hold the digital currency believe its continued existence through the good and the bad times will allow it to fill the same safe haven niche as gold tomorrow. Trust in an entirely new asset class doesn't develop overnight – or even within 11 years.
Disclaimer
All the information contained on our website is published in good faith and for general information purposes only. Any action the reader takes upon the information found on our website is strictly at their own risk.
A former professional gambler, Rick first found Bitcoin in 2013 whilst researching alternative payment methods to use at online casinos. After transitioning to writing full-time...
A former professional gambler, Rick first found Bitcoin in 2013 whilst researching alternative payment methods to use at online casinos. After transitioning to writing full-time...
READ FULL BIO
Sponsored Sponsored