Fuzzle is a collection of 9,997 reactive and adaptive NFTs made possible by artificial intelligence.
The NFT world isn't short on digital pets these days, but these unique and colorful little furballs aren't just a pretty face. Powered by AI technology, each Fuzzle is an entirely interactive experience that takes the idea of metaversal companionship and entertainment to the next level.
A New Type of NFT
Fuzzle is a collection of 9,997 unique living NFTs powered by AI. Each Fuzzle reacts and adapts to human speech, groundbreaking addition to the NFT world. In the growing Web3 community, tons of new NFT projects are announced every day, but Fuzzles are sure to stand out in the crowd.
9,997 Unique Fuzzles
Every Fuzzle is an ERC-721 NFT deployed on the Ethereum blockchain. All Fuzzles are one-of-a-kind, and each has over a dozen attributes that will be selected from a huge list of possibilities.
Some cosmetic traits will be rarer than others, but all owners will be able to chat and play with their Fuzzle using the powerful AI tech. They can have a bit of an attitude sometimes but really just want to be friends.
Each Fuzzle will have an adorable, whimsical look that isn't like any other. Fuzzles also has a very assertive personality that owners can engage and interact with right away. Fuzzles have an immediate utility in the phone app, including:
Chat – Fuzzle are quirky little aliens, and they're happy to hop into a friendly conversation with you.
Play – Engage with them in storytelling modes, word games, or community events.
Earn – You can participate in contests and events, teaming up with your fuzzle to earn prizes and rewards.
The Team Behind the Fuzz
Fuzzle is presented by Gala Games, a massive name in blockchain gaming and the greater Web3 community. Gala has created the largest decentralized gaming node network and has hits like Spider Tanks and Town Star, with over a dozen games currently in development. While their in-game NFTs and collectibles like VOX have been popular, it's certainly an interesting development to see them pushing the boundaries of the NFT world.
However, the team that actually developed the technology behind Fuzzle is Endless AI. Fuzzles are this team's first project together, but they have tons of expertise from across the world of gaming and high levels of AI development.
Endless claims that they set out to develop the world's first "living" NFT. Through Endless' intelligent production platform and GPT-3 language prediction, they have imbued Fuzzle with the capacity to form opinions, understand contextual cues, and learn and adapt within a conversation.
When Will Fuzzles Drop?
Fuzzle Pods will be available for purchase on April 27 at 3 pm PT from the Gala Games store. Each of these Pods can then be exchanged for a unique Fuzzle with random traits.
Each Pod is itself an NFT that can be exchanged for a randomized Fuzzle NFT at a separate exchange at CollectFuzzle that will open several days after the sale starts. After the exchange is open, Fuzzle Pods can be exchanged for Fuzzle at any time.
To purchase during the sale, you will need to have a Gala Games account with the required funds to buy your fuzzle pods. Remember, you'll also need enough ETH to cover the gas fees with any transaction on the Ethereum network.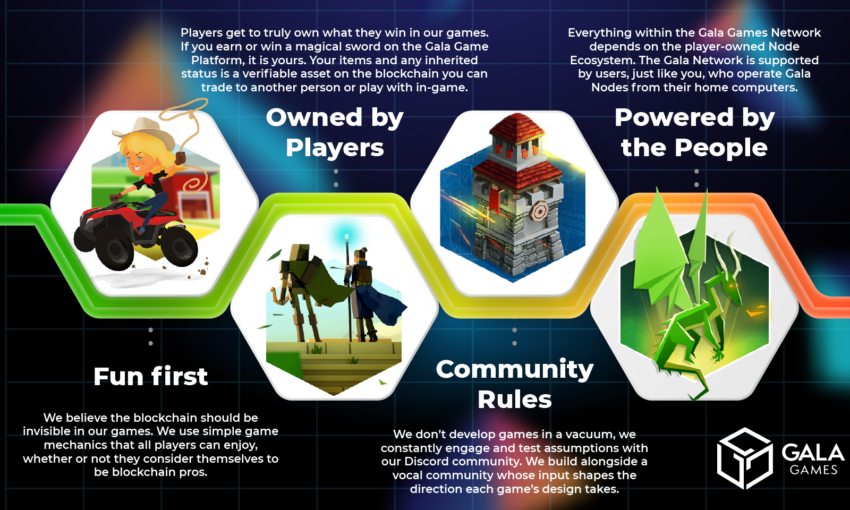 What's Next for Fuzzles?
Fuzzles are adaptive and learning NFT, as is the project itself. Fuzzles' overall AI will continuously adapt and evolve. The team is looking to collaborate with the community to pool suggestions and a possible way to curate new features and direct developmental resources.
Currently projected developments include:
Community competitions with NFT rewards.
New conversational modes and activities.
Advanced meme-makers and editor for Fuzzing up socials.
WTF (What the Fuzz?!) Badges, accessories, and upgrades for Fuzzle.
Features allowing Fuzzles to socialize with each other.
Other plans include airdrops, whitelists, and more.
Fuzzle is an NFT collection to keep your eye on. Backed by cutting-edge technology and a massively experienced team, these redefine what we think of as utility in an NFT project. To be ready for the drop, head to Gala Games and sign up today.
Learn more about them on social media: Website | Twitter | Discord | Medium
Disclaimer
All the information contained on our website is published in good faith and for general information purposes only. Any action the reader takes upon the information found on our website is strictly at their own risk.