Fundraising: There are some simple steps every founder can take to give them the best chance of beating the bear, says Tim Dierckxsens, CEO and Co-Founder at Venly.
Around 20% of startups fail in their first year, and 90% within the first five. And most fail because they run out of money. When crypto markets look grizzly, many blockchain startups will be wondering how to make it through hard times.
In my personal experience as a co-founder raising $23 million for a blockchain-agnostic services startup, getting our fundraising strategy off the ground in the early-stage was definitely the biggest challenge in the beginning. 
We launched at the end of September 2018, just prior to the pandemic. Then, we started raising seed in 2019 and were about to close March 2020 but then the pandemic happened, causing us to lose a year of growth. Unfortunately, we had to let some employees go and stopped paying ourselves until the global situation started improving.
My main takeaway for any early-stage startup founder? You never know what to expect, so be ready to roll with the punches. Over the following year, we heard a lot of "no." But we continued on grants, loans, and a seed funding round that resulted in an initial $2 million in investments.
Success can be a rocky road, and everyone's story is different. While there may not be a single formula for raising funds, early-stage startups in any industry can learn valuable and transferrable lessons from those that have come before.
Fundraising lesson #1: Build a team with diverse skills
One of the reasons we've made it so far is that our initial team of co-founders each brought something different to the table. I'm lucky to have 3 other co-founders that can lead technology, product and operations. I could focus on high-level strategy, investor relations, and the overall business processes. Meanwhile, another co-founder concentrated on making sure the legal and compliance side of things were in order and supported all areas of the business.
If you're thinking of setting up a startup, first figure out who your co-founders will be. A staggering 23% of startups fail due to their founding team. Build your founding team with highly skilled and play to individual strengths to make it easier to start (and thrive in) the fundraising process⁠. 
Lesson #2: Explore accelerator programs
Joining an accelerator may seem costly, but it means meeting people interested solely in your success. First-time entrepreneurs need to learn extremely fast, and the benefit of an accelerator is you get a rapid walkthrough of all business needs mentored by people who have done it before. It also means access to a wide network and reputable advisors incentivized to enable you to succeed.
We joined an accelerator based on its reputation. we received €50,000 against 6% in equity, but it was completely worth it. We gained curated advice from talented people and were presented with actionable advice with which to move forward. Accelerators also act as a stamp of approval for investors to recognize, and can be a foot in the door with many of them.
Accelerator programs help you get things in order before you start. For instance, we rebranded and changed our company name thanks to the legal review we received in the brand analysis. It sounds simple. But it wasn't obvious and was extremely important for protecting ourselves from a legal battle later on.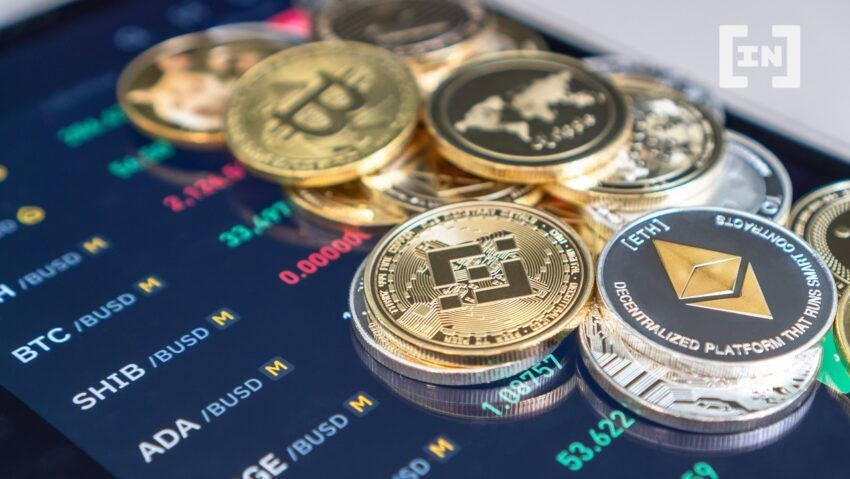 Fundraising lesson #3: Stay humble
The biggest lesson might be that the whole process is a continuous learning journey and failure is a necessary part of that. Part of the issue in developing horizontal Software-as-a-Service (Saas) is that you're unable to speak the language of every business. As a result, people might not understand your product or recognize it as a solution for their problem. Working with the accelerator program helped us define a go-to-market strategy and segment industries.
Staying humble meant we used the accelerator to research five industries and let go of those that weren't the right fit. We acknowledged our limitations and the competition in each case and focused our funds instead on where we could make ourselves a household-name technology provider.
Joining the accelerator was a way for us to recognize our weaknesses and ask for help. Staying humble helped us identify our needs faster and before we wasted precious resources in unfruitful areas. We may have been a team of experienced product builders, but we were all first founders who didn't know how to build a business.
Lesson #4: Strategy is everything
As a startup, you only have a finite amount of time to find your product-market fit before the money runs out. The best way is to make sure you always have a longer runway than expected. This is because you're always going to need more money than you anticipate. People are often very bad forecasters, so be generous when estimating timelines and budgets.
One way to protect against this is to have multiple strategies running simultaneously. For example, we never bet on a single horse. We chose VC funding, but at the same time, we also entered an innovation grant program. Grant programs can be applied for with the assistance of specialized firms who will take between 7-15% of the final amount if you win.
However, grants will often only cover a portion of your total roadmap. Founders should be aware that if they're applying for a grant of $900,000 or $1 million and, though the percentage differs for each grant program, they may need to contribute up to around $400,000 themselves. But the value of winning a grant is it can be leveraged as reason enough for an investor to also bet on you. Remember to be on the lookout for multiple income streams that can complement one another.
Lesson #5: Divide and conquer
What we saw in the seed stage was the need for a dual strategy for attracting investors. Founders and their teams need to work in different areas to grow brand reputation. I spent most of my time at the beginning networking, which was a pivot for me personally after working as an IT consultant. But I recognized my responsibility as co-founder and CEO to foster trusting relationships with investors while my team worked on building out the product.
The saying goes: "Raise money when you don't need it." This worked well for us. We had a very healthy runway after our seed raise as we were growing well and hitting our targets. Yet, we went ahead and raised series A. We still needed to perform, but now we didn't have the burden of running out of time before closing an investment deal.
By outperforming our goals, we also got a lot more inbound traction with investors coming to us, which is the ideal position to be in. You want to have the reputation, trust, and relationships so, by the later stages, investors are coming to you already in the mindset of wanting to do business.
Fundraising lesson #6: Know your why
Controversial but, if you want to drive a Porsche, you might not be startup or founder material. You have to remember you're asking investors to take on financial risk – not to fund your lifestyle. Ideally, you would only pay to cover your basic costs and needs and that of your family if you have one. Don't set your salary too high, but do always pay yourself. Without a steady income for yourself your project will become unsustainable.
Before co-founding my startup I worked hard as a consultant for better money, but on things I didn't ultimately care about. I didn't feel the work I was doing was contributing positive change to society. I definitely earn less now, but for me the work I do now makes it worth it. Be passionate and ensure your team shares your vision so you can weather storms together.
Founding a startup can often mean taking a pay cut, but it doesn't have to be forever. While I might still earn less than I did as an IT consultant, I earn more now than when we began. Startups begin with small teams and both your role and salary as founder and CEO will grow as your company evolves. If you're feeling discouraged eating ramen noodles in the meantime, 'knowing your why' will keep you motivated for the long run.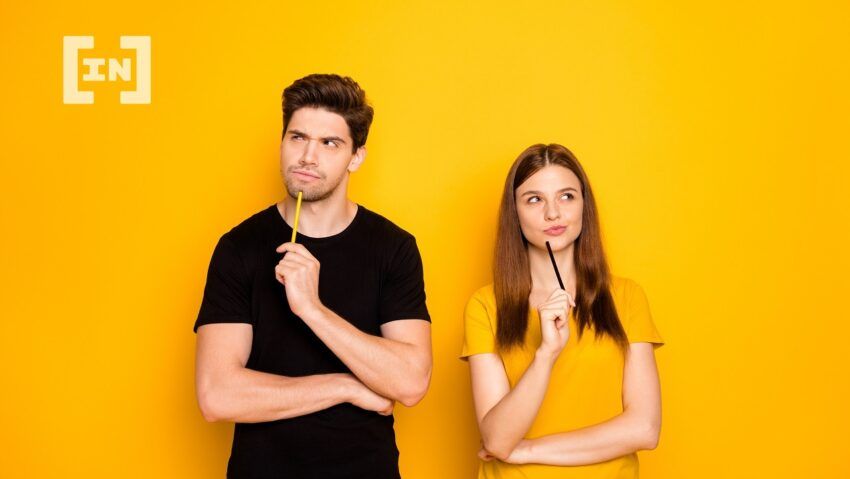 Fundraising lesson #7: Prioritize
Building the best product possible should always be your first priority, with funding key performance indicators (KPIs) as secondary goals. People can often lose sight of why they're fundraising when it becomes their main focus, and their business can suffer.
When your team is more focused on reaching the KPIs for each series of funding, they start to see financial milestones as more critical than a reputable product. You want teams to focus on how to build a valuable business and not just on hitting revenue targets. Finance goals should be there, but corners shouldn't be cut to meet them.
The main thing to remember is: don't give up. After all, Bitcoin is still predicted to reach $100,000 USD by 2025, even if it has to go down first. Crypto companies need to get their priorities in order and fundraising strategies in place now so they can be ready to ride the bull again later. 
About the author

Tim Dierckxsens is the Co-Founder & CEO of Venly. He loves to share his passion about business innovation and technology with the people around him. He's been excited about blockchain since 2014 and has been working with the Venly founding team for the past 7 years. With this experience in the blockchain space, Tim and the Venly team have built a multi-blockchain wallet provider, NFT minting service and marketplace for businesses to leverage. As a leading wallet provider within the gaming space, Venly is now positioning itself as a trusted partner for businesses to develop their use cases through its services.
Got something to say about fundraising or anything else? Write to us or join the discussion in our Telegram channel. You can also catch us on Tik Tok, Facebook, or Twitter.
Disclaimer
In compliance with the Trust Project guidelines, this opinion article presents the author's perspective and may not necessarily reflect the views of BeInCrypto. BeInCrypto remains committed to transparent reporting and upholding the highest standards of journalism. Readers are advised to verify information independently and consult with a professional before making decisions based on this content.

Our Guest Op-Eds represent in-industry voices in the crypto and Web3 space. Have an opinion? Email
[email protected]
.
Our Guest Op-Eds represent in-industry voices in the crypto and Web3 space. Have an opinion? Email
[email protected]
.
READ FULL BIO
Sponsored Sponsored