FIO Protocol is proud to unveil its groundbreaking solution, set to revolutionize the world of cryptocurrencies and blockchain technology.
With the announcement of its Universal Crypto Handles, FIO Protocol is paving the way for mass adoption and seamless user experiences within the crypto space.
It's undeniable the Web3 snowball is reaching escape velocity.
The Rise of Web3 Domains and Handles
Far more than just a URL, Web3 handles are your very identity on the blockchain, it's that special key that defines your entire Web3 experience:
From Metaverse games, to NFT ticketing to social media on the blockchain.
Welcome to the Web 3 domains Gold Rush
While most Web3 domains/handles providers only operate on a single chain, there is a plethora of platforms, ecosystems and metaverses being built across multiple blockchains however.
Obviously, it's only a matter of time until demand for interoperable identities would skyrocket.
As things stand, you'd need a Metamask (or equivalent) for anything built on ETH/Polygon.
You'd need a Wombat name to play games on EOS, another one for Kepler if you want to interact with the Cosmos ecosystem… etc.
Imagine if you needed a new Paypal account for each P2E game, or each app subscription in Web2.
And that ladies and gentlemen, is what stands in the way of crypto mass adoption: Interoperability and user-friendliness.
Enter FIO Protocol:
At the time of this writing, FIO crypto handles and domains are the only totally agnostic product in the market.
In other words, your domain and handle can operate on Bitcoin, Ethereum, Solana… Etc.
Suppose your friend Jane Doe wants to sell you a house in the Upland metaverse, you could just send her some EOS to her FIO handle (Jane@doe).. No need for those long alphanumeric addresses.
Suppose you need to send her some ETH for an NFT mint? Same process: You just send some ETH to the same Jane@doe address.
You see, all her tokens are mapped to the same universal handle, allowing her to access all sorts of Web3 experiences using the same FIO handle and domain.
Decentralizing Your Eggs Into One Basket
While a great many people think that their blockchain of choice would be the only one standing, and everything will end up built around it.
The majority however believes that the future is cross-chain. Hence why there are so many bridges, parachains and oracles being built.
Besides, one must never forget that in the world of blockchain, Bitcoin is still king.
By ignoring Bitcoin, you're missing out on a large share of the market. Even more so now that we're seeing NFT collections being built on Bitcoin (The Ordinals), Social media platforms on Bitcoin (Nostr).
A decentralized future allows for platforms built on different chains, and the last thing you'd want is for your Web3 identity to have limited use.
So for this upcoming digital gold rush – otherwise known as Blockchain identities – you might want to choose an agnostic protocol like FIO, because as we all know: The only constant is change.
Disclaimer
This article contains a press release provided by an external source and may not necessarily reflect the views or opinions of BeInCrypto. In compliance with the Trust Project guidelines, BeInCrypto remains committed to transparent and unbiased reporting. Readers are advised to verify information independently and consult with a professional before making decisions based on this press release content.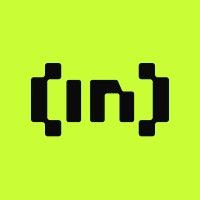 BeInCrypto Team comprises a diverse group of experienced journalists, analysts, and crypto enthusiasts dedicated to delivering the latest news, insights, and analyses in the...
BeInCrypto Team comprises a diverse group of experienced journalists, analysts, and crypto enthusiasts dedicated to delivering the latest news, insights, and analyses in the...
READ FULL BIO
Sponsored Sponsored