The Federal Reserve Bank of New York has just injected a fresh batch of money into financial markets to calm them for the new year. With each iteration, the case for a deflationary currency like
Bitcoin
only grows stronger.
Bitcoin's strongest attribute is that it's inherently anti-inflationary. That being said, the case for cryptocurrencies becomes easier when the limitations of the current fiat system are laid bare for all to see.

New York Fed Injects Another $56.7B
The Wall Street Journal is reporting that the
Federal Reserve Bank of New York
has just injected another $56.72 billion to 'calm the markets' as we step into 2020. The New York Fed injected the money through repurchase-agreements (repo) markets in two separate stages. The first as a $29.05 billion overnight repo and the other via a $26.67 billion repo spread across two weeks. The repo market experienced significant stress in September, with many believing that it could be unsalvageable. More than $3 trillion in debt is financed each day there through collateralized short-term loans. It's something like the world's biggest pawn shop, where cash and securities meet. In September, the Fed pledged
a $400B bailout
for this seemingly broken market largely based on debt. Overall, the fresh cash injection by the NY Fed seems to be an attempt to buy time before the consequences of this broken repo market are felt by us all.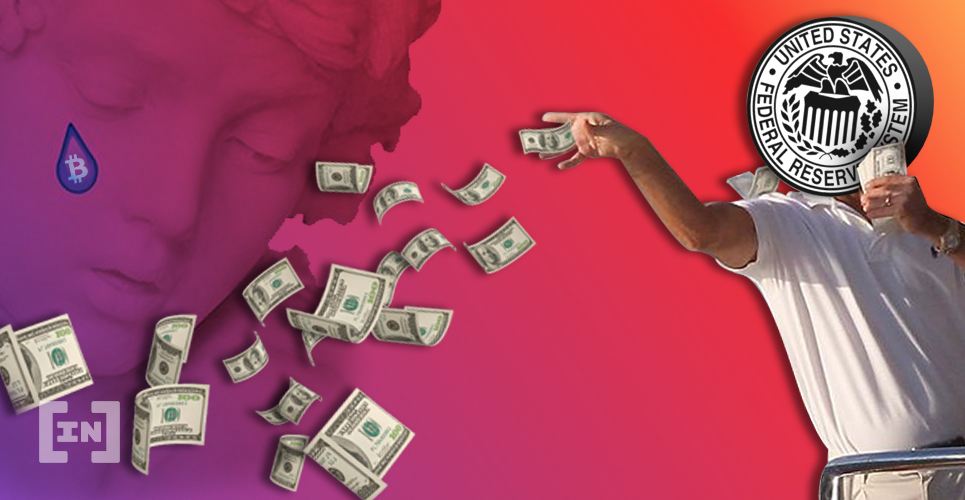 Central Bankers Scramble to Keep Market Afloat
Central bankers have been scrambling to keep this market afloat since then, leading to massive bailouts and cash injections. The end result has been a recovered repo market with the Fed now taking on some of the risk — which the taxpayer might end up paying for if it all comes tumbling down. The story is one which we've heard many times before, but an economy that speculates on money it doesn't have simply isn't sustainable. That's why Bitcoin has become an attractive alternative. It simply does not have these inflationary tendencies and is a 'sound currency' through and through. However, Bitcoin and other cryptocurrencies still have a lot of growing up to do. The Fed's fresh injection of money might remind us of
Tether
's own
minting of unbacked USDT
. Many of us cheer when it happens in the cryptocurrency market because
it has a tendency to pump the prices
— but if you're actually serious about blockchain adoption, the hypocrisy should be clear. An economic crisis does not seem imminent, but the NY Fed's $56.7B injection should be an ominous warning sign.
Disclaimer
All the information contained on our website is published in good faith and for general information purposes only. Any action the reader takes upon the information found on our website is strictly at their own risk.