What features or qualities do you usually look for in a paid crypto signals Telegram group to make sure that it is worth your time and money? For most traders, it is a combination of accuracy of signals, proper risk management strategy, personalized analyses, and of course, good customer support.
Fat Pig Signals claims to offer a perfect blend of all of the above and then some.
In this review, we will try to have an objective look at how reliable Fat Pig Signals can be as your go-to source for crypto signals and whether or not it makes the right choice for you.
What is Fat Pig Signals?
Fat Pig Signals is a Telegram group offering trading signals for Bitcoin and a wide range of popular altcoins. It has been around since 2018 and has so far managed to build a good rapport in the community.
(Just in case you are new to crypto trading and could use some more reading about crypto signals, here's our detailed guide to everything you need to know about crypto signals groups on Telegram.)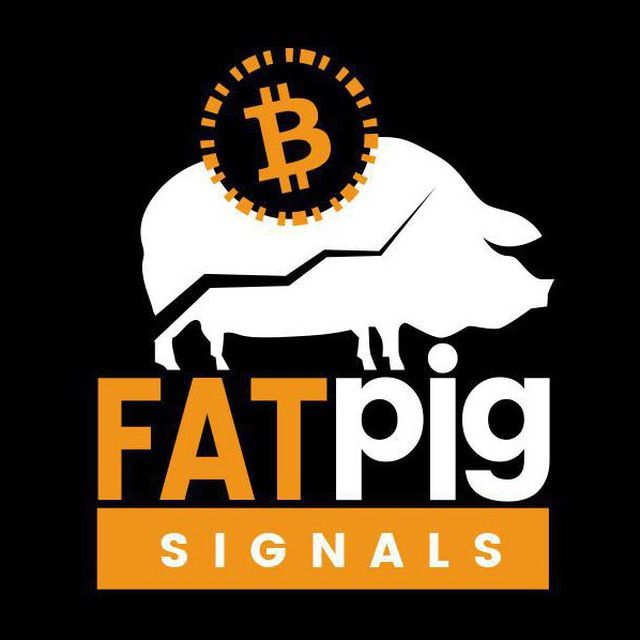 Fat Pig Signals is led by a group of experienced traders who seem well-versed with the tricks of the trade. Granted, there are tons of crypto signals group out there — some free and some paid — that make the same claim of being led by superstar traders. With Fat Pig Signals, however, you get to have a look at their performance over the past three years.
And if you do, you will see that these guys did a pretty neat job raking in profits even at the height of the so-called crypto–winter that followed the 2017 bull market. More on that later.
The point being, Fat Pig Signals has so far been transparent about their track record, which is undoubtedly a good way to establish credibility.
Who is it for?
Fat Pig offers a free-for-all Telegram group, as well as a VIP group for paying users. The free group has more than 25,000 members as of this writing and it brings you important market news and updates along with a select few signals from the VIP channel.
You can try out the free group for a glimpse of what's on offer, but for insightful signals and detailed analyses, the VIP group is the way to go.
Fat Pig Signals can be used by traders of all skill and experience levels. Even newbies will find the group's content easily accessible so long as they have a basic understanding of the market.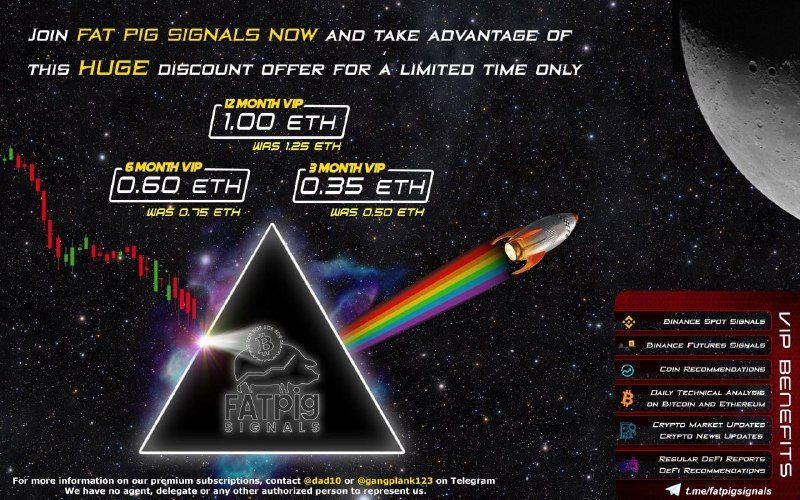 Some new traders may find the subscription fee a little bit on the higher side. However, you do have to keep in mind that most traders won't mind paying a little extra so long as the signals and the risk management strategies are good and the profitability is generally consistent.
You get three subscription packets to choose from:
0.35 ETH for three months.
0.60 ETH for six months.
1 ETH for 12 months.
Fat Pig Signals Services
Binance signals with risk management.
Bybit and Bitmex signals for margin trading.
Frequent news and market updates.
Periodic opportunity analysis and special reports.
Private Facebook group that adds to your social trading experience.
Portfolio management for your mid and long-term goals.
Quality of Signals
Fat Pig usually makes its signals easy-to-understand to ensure that even the inexperienced traders can get a hold of them relatively easily. Each signal comes with detailed technical analysis by the group's in-house experts.
The overall quality of the signals is generally good. The group claims to have maintained an accuracy of more than 75%, although, it is not unusual for that number to go all the way up to 90% and beyond amid favorable market conditions.
The addition of Bybit/Bitmex scalping signals was another step in the right direction. Signals for margin scalps, or short-term leveraged trade positions, also brought the group a new fan-base besides enhancing the quality of the overall package.
Fat Pig also supports auto trading, meaning you can easily configure the channel's native bots using your API keys.
What's even better is that Fat Pig has made available a detailed log of their past-performance, starting August 2018. You can download and review it here for free before making a final decision.
Another feature that adds more charm to the group is the special reports and analysis. Fat Pig periodically publishes these reports to highlight new opportunities based on the market conditions at the time. For reference, here's one such special report from August last year.
Fat Pig Signals: Communication and Customer Support
The group is generally active 24×7 on most days, which means communications is not really a cause of concern. Currently, the VIP group has more than 8,000 subscribers from around the world. So, odds are there that sometimes you may have to wait for your questions or feedback to be acknowledged.
However, in the overwhelming majority of cases, the admins will get back to you in 24 hours or less.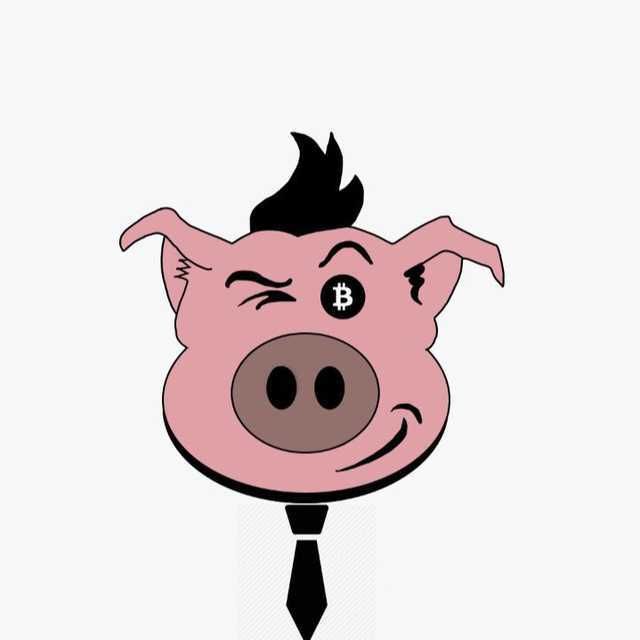 The conversations in the group are lively too. The admins have their own way of engaging the subscribers using their unique flavor of dark humor. That's actually pretty fun and notably different from what we normally see in other groups offering similar services.
Final Thoughts
There are lots of reasons to settle with Fat Pig Signals as your go-to Telegram group for crypto signals. Over the years, the admins have done a neat job creating a friendly and active community for those preferring social trading.
All signals posted in the group are verified and come with an accuracy of 75% or higher (in fact, significantly higher in a good market).
Among drawbacks, the annual subscrption fee of 1 ETH (~$1,650) is probably something most hobby traders would frown upon. But for most serious traders, the value they are getting from the group simply outweigh the cost — and by quite some margin.
Overall, if you are in the hunt for reliable trading signals group with a decent track record, Fat Pig Signals definitely deserves some serious consideration.
Disclaimer
All the information contained on our website is published in good faith and for general information purposes only. Any action the reader takes upon the information found on our website is strictly at their own risk.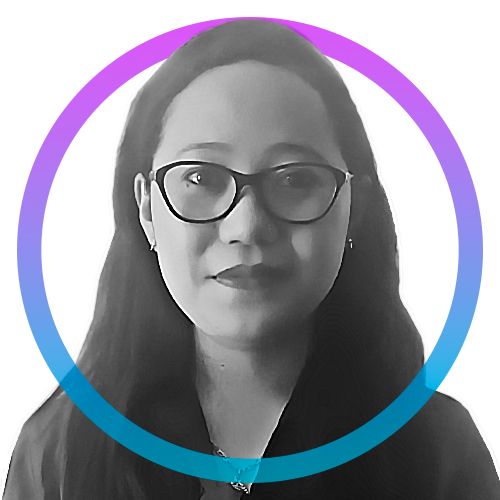 Shilpa is a freelance tech writer and journalist who is deeply passionate about artificial intelligence and pro-freedom technologies such as distributed ledgers and...
Shilpa is a freelance tech writer and journalist who is deeply passionate about artificial intelligence and pro-freedom technologies such as distributed ledgers and...
READ FULL BIO
Sponsored Sponsored