This past year brought many major changes to the rapidly developing world of crypto. While global adoption surged and some countries adopted crypto as legal tender, others rolled out bans and regulations. BeInCrypto spoke to some experts in the space on their predictions for what 2022 has in store for crypto.
According to Chainalysis the global rate of cryptocurrency adoption surged by over 880% this past year. Bitcoin and Ethereum both hit new all-time highs. The former topped $69,000 as fiat inflation fears escalated. Moreover, El Salvador became the first country to adopt Bitcoin as legal tender.
This year one of the biggest uproars came with the emergence of non-fungible tokens to the mainstream. These digital assets changed the way many recognized authenticity and the way many interact with communities (DAOs). In fact NFTs particularly disrupted the sports and music industries. They revolutionized the way stars and brands can control their own monetization.
Of course, next to these monumental and crypto-forward developments, 2021 also held some moments of concern in the space. Earlier in the year, China set its harshest bans yet on cryptocurrencies and the mining thereof. In addition, there were many scares in the crypto community over impending regulations from global lawmakers including the United States.
However, building on these groundbreaking moments leaves the future of the space with a lot of promise. BeInCrypto spoke to experts in the space on their predictions for decentralized finance in 2022.
Investment and Adoption
This past year was monumental for new investment into the crypto community. Both individuals and institutional investors created a bullish atmosphere of excitement and demand.
As previously mentioned, it's not just people and institutions investing in the space but entire countries. El Salvador made it clear that Bitcoin isn't just a fad. Rather, that it's something that can be used at a national level. Industry experts Marco De Rossi, co-founder at HAL.xyz and founder of WeSchool, a leading Italian EdTech company, and Jori Armbruster, CEO of Ethichub, see this continuing in 2022.
According to De Rossi, when it comes to financial primitives, there are two major dynamics investors should care about.
"In a post Covid financial context, central banks continue to print money and sovereign states are implementing strong relaunch investment plans (the EU Recovery Fund is €800bn, the US is investing trillions). This pushes inflation and private investments: in 2022, with bonds returns near to zero, DeFi returns will remain an El Dorado, together with any STEM-related equity market. Institutional giants will continue to invest mainly indirectly, so more and more blending players (crypto asset funds, derivatives indexed to crypto, custodians) will be born to enable that."
Armbruster commented that this next year will bring more DeFi connections and investors, especially after El Salvador's example.
"2022 will also be the year of connecting DeFi to the real world economy. The success of El Salvador adopting Bitcoin will create a cascade effect for other countries to adopt Bitcoin and/or maybe other cryptocurrencies as their legal tenders."
Moreover, he said the demand for decentralized cross-chain solutions will grow.
"Alongside this, the multichain reality will consolidate in 2021, and will demand more decentralized cross-chain alternatives. This is why cross-chain solutions will be one of the hottest trends in 2022."
Clarity
Along with the many triumphs for the decentralized space in 2021, there were major moments of unclarity. This came with the dangling prospect of crypto regulations.
Johannes Schweifer, CEO of Crypto Valley's CoreLedger, believes that this year will bring a much needed clarity for the space.
"2022 will certainly see greater clarification on national regulatory frameworks, for better or for worse. At this point, the crypto and blockchain phenomenon cannot be ignored any longer. Countries are being forced to either support, or suppress the technology. While large countries like China have already made their stance clear, smaller countries and developing regions have a lucrative window of opportunity to attract international business and evolve their economies for a digital future."
Moreover, this clarity will not come only regarding regulations, but use cases in various colliding industries.
"Supply chain disruptions and environmental issues were constant topics in 2021, and opened up new conversations in the blockchain space. The case for blockchain-based logistics solutions and local manufacturing became even clearer as the global supply chain was stretched to the breaking point by shortages and delays."
Gunnar Jaerv, the co-founder and COO of First Digital Trust (FDT), believes this year will include more cooperation. Both leaders in the crypto alongside major regulators will need to come together for a clarity which serves all parties.
"In 2022, we will see more founders and leaders in crypto sit at the table with regulators to set out clearer regulatory roadmaps, which is crucial in accelerating the industry. More governments will recognise that flexibility and collaboration bring greater financial benefits to local economies. Either in the form of tax or employment opportunities for citizens in the industry."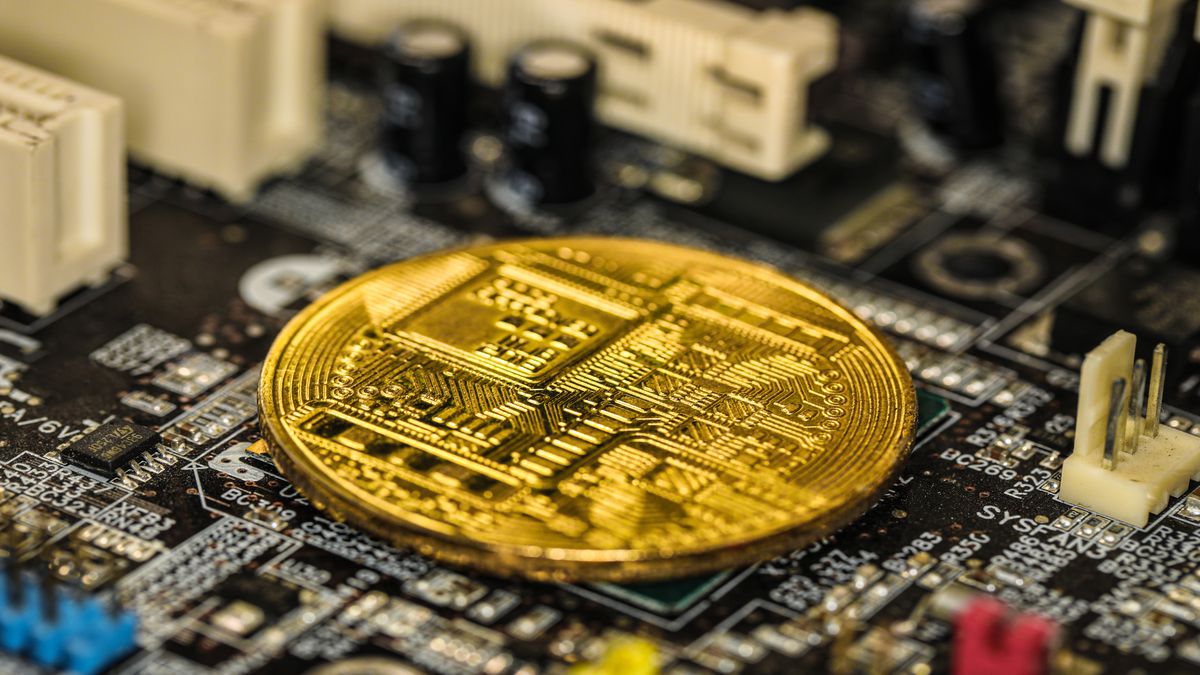 Education
However, there cannot be clarity and increased investment and adoption without furthering crypto education. De Rossi reiterated the need for more crypto-related EdTech projects to close this gap.
"There is also still a strong skill mismatch between talent demand and supply in the space. How can we train millions of people in a short time on the basics of crypto space? To solve this, many crypto EdTech projects will flourish in 2022."
Additionally, Hisham Khan, the founder and CEO of Aldrin, commented on the power of NFT/Metaverse developments to educate and spark interest in the space.
"What's exciting for most investors would vary, but we can't deny the power of NFT/Metaverse based projects to onboard new users who aren't financially savvy. There are people that will be excited about each one of these different sectors; for instance, NFTs would appeal to someone who's into art. While we were building financial products for the last few years, and it found its use case with many people, it seems like NFTs have really started to grab the attention of the more day-to-day kind of folks and the average person, as that is something that they can relate more to. We'll see a trend in which DeFi will be primarily adopted by institutions and NFTs by retail investors until a DeFi project can fully integrate with day-to-day."
Crypto Continues
There is one thing that is certain, 2021 showed the mainstream that crypto is here to stay. Moreover it showed the power of decentralized solutions in an ever digitizing and surveilled world. While 2022 just began, the year ahead for crypto looks bright.
Disclaimer
All the information contained on our website is published in good faith and for general information purposes only. Any action the reader takes upon the information found on our website is strictly at their own risk.