The Ethereum ecosystem has enjoyed many positive impacts after prices climbed to a new all-time high of $1,575 on Feb. 3.
During this time, Ethereum overtook the Avalanche network to become the third-largest staked token in the crypto economy. With 2.15 percent of its total supply staked, Ethereum has over $3.7 billion locked within its ETH 2.0 deposit address.
Ethereum falls short of Cardano and Polkadot, which have $9.3 billion and $10.9 billion staked respectively. However, their staking percentages in relation to total supplies are much higher.

ETH 2.0 Off to a Hot Start
Ethereum began its transition from version 1.0 to ETH 2.0 at the end of 2020. It moved away from a Proof-of-Work (PoW) validation method to a Proof-of-Stake (PoS) protocol. Utilizing PoS, Ethereum will be able to theoretically complete faster transactions across the network at a lower price.
The network adopted a more straightforward method by changing from technical and energy-intensive PoW mining to PoS staking. With staking, users validate transactions by using staked deposits as collateral, rewarding users for acting truthfully and punishing any nodes which try to deceive the network by slashing their initial stake.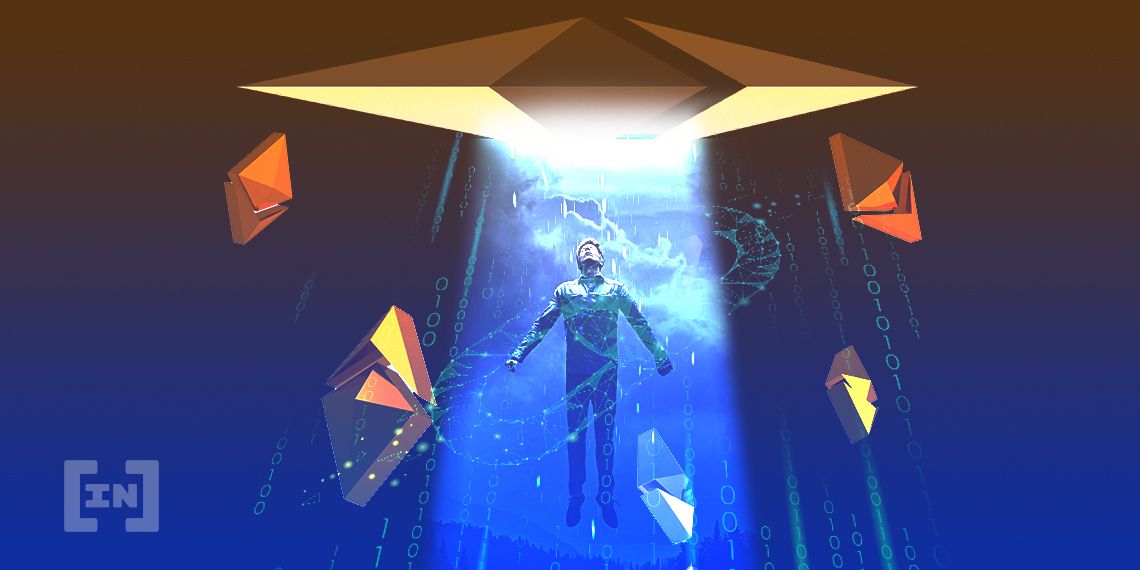 This model is an overall upgrade in verification, providing additional security to the network and making earnings from confirmation more inclusive.
Since the launch of the ETH 2.0 staking contract, users from around the world have deposited almost 3 million ETH.
The Decentralized Finance Catalyst
Decentralized finance, commonly known as DeFi, is one reason why the Ethereum network has exploded in popularity over the last year. DeFi allows everyday users to complete financial transactions without the need of a third party. This allows users to extract the full value of their transaction without being taken advantage of by the platform operator.
The total value locked in DeFi rose from less than $1 billion at the beginning of 2019 to almost $30 billion currently.
With the majority of DeFi applications built on Etheruem, it's no surprise that ETH was able to establish itself as the third-largest staked token.
Even though it has a fraction of the total token supply staked when compared to its closest competitors, it's the largest network by far. As DeFi continues to establish itself as a pillar of blockchain, more users will likely be open to staking their Ethereum.
Disclaimer
All the information contained on our website is published in good faith and for general information purposes only. Any action the reader takes upon the information found on our website is strictly at their own risk.