The Beacon chain, which has been rolled out as part of phase 0, is essentially the basic necessities of the protocol. From a price and market perspective, as ethereum (ETH) becomes increasingly staked, ETH2 could introduce ETH scarcity on centralized exchanges, driving prices up.
Ethereum 2.0 (ETH2) has not yet fully launched, for the Ethereum Foundation decided to roll out the wide-ranging update in phases. There is still much left to be implemented. Transactions are not yet processed by stakers, so miners will still be needed.
ETH2's full implementation remains one or two years out. Once fully implemented, ETH2 will be a great development for the blockchain industry. In Ethereum's current form, during periods of high transaction volume, it can be unpredictable. At the end of September 2020, for example, users couldn't interact with the blockchain, because it was too congested. With ETH2, the hopes are something like that will no longer be the case. Here's what to expect. 
Proof-of-stake
Proof-of-work (PoW) initially secured and maintained the Ethereum network. Since Ethereum has not yet migrated to proof-of-stake (PoS), miners still earn rewards for creating and validating blocks on the blockchain. It must go, however, because PoW isn't deemed scalable for Ethereum's purposes. In the Ethereum model of PoS, those with 32 ETH can stake, become a validator, and get paid to confirm transactions.
Sharding
Presently, anyone who wants access to the Ethereum network must do so through a node, which stores a copy of the entire network. The node must download, compute, store, and process every single transaction since Ethereum's genesis block. This process slows down the overall network.
Shard chains are similar to other blockchains, except they only contain specific subsets of one whole blockchain. Nodes then only manage a slice, or shard, of the Ethereum network. This should increase transaction throughput and Ethereum's overall capacity.
The Beacon chain
As the shard chains work in parallel, they need to stay in sync. Enter the Beacon chain, which provides consensus to all the shard chains running in parallel. The Beacon chain is a novel blockchain central to ETH2. It allows information to be shared between shards and for the network to scale. 
The timeline of ETH2 rollout
ETH2 will be released in three phases. The first is phase 0, and it launched on Dec. 1 2020. It marks the release of the Beacon chain, which is central to shard chains, which won't be released in this phase. The Beacon chain, to be sure, will begin accepting validators (i.e. stakers) through a one-way deposit contract.
Registered validators who stake their ETH won't be able to "unstake" until shard chains have been implemented, meaning ETH from validators will be locked until the next phase. The ETH2 deposit contract reached the required minimum of 524,288 ETH to launch.
In the second roll out, comprising phase 1/1.5, and expected to be implemented during 2021, shard chains will be introduced early on so validators can create blocks on the blockchain through PoS. Phase 1.5 is when Ethereum's mainnet officials introduce shard trains and begin the transition from PoW to PoS. 
In phase 2, ETH2 will fully support formed shards and become the official Ethereum network. Shard chains will be able to work with smart contracts, as well, so that developers of dApps and other technologies can integrate seamlessly with Ethereum 2.0. Phase 2 is expected in 2021 or later.
The final phase is docking. In this phase, since ETH2 had been deployed and built in parallel to the Ethereum network, the two networks are merged. This is expected sometime in 2021 or 2022.
The future of ETH2
The future of ETH2 could be bright. For instance, United States-based digital currency exchange Coinbase outlined plans for supporting ETH2 staking rewards in early 2021. Once supported, Coinbase customers could convert their ether tokens to ETH2 and earn staking rewards.
"While staked ETH2 tokens remain locked on the beacon chain, Coinbase will also enable trading between ETH2, ETH, and all other supported currencies providing liquidity for our customers," wrote the company, which recently filed for an IPO.  
ETH2 should yield far better throughput, and more predictable performance, than the current iteration. If Ethereum is to be more reliably used, it is crucial that the protocol level improvements will provide more predictability for the blockchain's users.
This long-awaited upgrade to the Ethereum network promises big improvements to the functionality and experience of the network altogether. With a shift from PoW to PoS, shard chains, and a new blockchain at its core called the Beacon chain, the next two years will be an exhilarating time on the Ethereum network.
The implications of the migration are considerable. The DeFi ecosystem has largely been built on Ethereum, which led to many of the scalability issues. While the number of transactions taking place on the Ethereum network has increased, transaction fees increased, ETH2 should address these scalability issues.
NOTE: The views expressed here are those of the author's and do not necessarily represent or reflect the views of BeInCrypto.
Disclaimer
In compliance with the Trust Project guidelines, this opinion article presents the author's perspective and may not necessarily reflect the views of BeInCrypto. BeInCrypto remains committed to transparent reporting and upholding the highest standards of journalism. Readers are advised to verify information independently and consult with a professional before making decisions based on this content.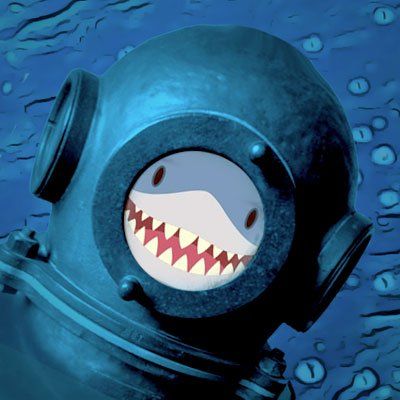 With a background in IT spanning Software Engineering, Business Analysis and Intelligence and Infrastructure Architecture, CryptoShark first found the Cryptocurrency space through...
With a background in IT spanning Software Engineering, Business Analysis and Intelligence and Infrastructure Architecture, CryptoShark first found the Cryptocurrency space through...
READ FULL BIO
Sponsored Sponsored